Welcome
Hi there and welcome to my blog. I am an internet-addicted, coffee-obsessed entrepreneur with 5 crazy munchkins through birth and adoption and the most amazing and supportive husband in the world who always keeps us laughing! My background is in marketing and advertising + I have 4 successful start-ups under my belt as well. Oh, and I have a thing for travel and organization 😉
A little about us
http://https://www.youtube.com/watch?v=FiBEgT4bFWo
My munchkins ages range between 5-16 years old and while they keep me hecka busy I still can't shake my main passion in life… Traveling the Globe! So, I pack 'em all up and drag them along for the ride.
When we are not traveling we are hanging out in beautiful Southern CA. We live in a wonderful suburb located between Los Angeles and San Diego. We love spending time together, baking and cheering on our favorite sports teams (SF 49ers, Clippers, Kings and Angels).
I started this blog as a way to document our travels & inspire others to get out there and create memories with their kids as well. I also love sharing recipes, fashion and other fun things I find online or out there in the world!!!
What I never anticipated was that I would meet tons of like-minded individuals and friends- that's YOU! I love connecting with people who share my passions. So, I would be so honored if you would follow me on Facebook, Instagram, and Twitter. Let's connect and get to know each other!!
Also, don't forget to subscribe to my e-newsletter that way you will never miss a post or giveaway!!!
xoxo,
Amber (aka Mama Munchkin)
Have something to say?
drop me a line at [email protected]
Meet the Team
As John Wooden once said, "If you want to go fast… go alone. If you want to go far, you need a team."
Clearly in travel going far is really what it is all about. And, because I can't be everywhere all of the time I have a fantastic team behind me.
Meet Em- Chief Editor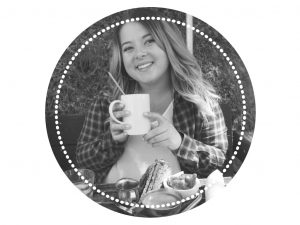 Emily recently graduated from Arizona State with a major in Global Studies and a minor in Tourism Management. From there, her adventurous heart has led her to find a home 7,126 feet above sea level in the beautiful mountains of Laramie, WY. Here she divides her time between freelance writing and another creative outlet, wedding and event florals. For Global Munchkins, Emily has covered everything from Disney Ultimate Guides to destination hot spots like Park City, La Jolla, Colorado Springs, even Costa Rica and Prague. Being raised in a family that prioritized escaping real-life every once in a while has given her a passion for teaching other families to do the same. She thrives on seeing and experiencing new ways of life, as well as capturing these things to share with others.
—
Em Myers
Freelance Writer/ Lover of Life
Meet Lauren- Marketing Strategist & Destination Editor
Hi, I'm Lo! Born in raised in sunny Southern California and current Texas transplant (hey y'all!)
I'm a former military wife, rescue dog mama, wino, and travel addict. I worked in the surf industry before taking a massive leap of faith and starting my own creative firm and travel blog. Discovering new places has always been a passion of mine, travel takes us from our comfort zone and presents us with a way to experience life in a whole new rich way. I don't ever want it to stop.
—
Lauren Farmer
Social Media Influencer/ Social Media Strategist/ Graphic Designer
www.SipDineDesign.com
Meet Emilee- West Coast/ International Destination Editor
Emilee is a 23-year old California native and a recent grad from San Diego State University.
During her junior year of college, Emilee spent a year studying abroad in Spain, learning the Spanish language, and traveling to 12 other countries. At 21 years of age, there has not been a year of her life that she have learned more about herself, other people, and other countries.
Studying abroad in Spain ignited a passion within her to explore the world and all of its beauty. Working as a Destination Editor for Global Munchkins allows Emilee to pursue her passion of traveling the world through her work.
So follow along as she collects stamps in her passport, fills her life with unforgettable experiences, and discovers and shares the best of the world's destinations.
—
Emilee Mason
Social Marketing Strategist & World Traveler
www.PassportPages.com
Meet Danielle- East Coast Destination Editor
In 2014, Danielle took her first international trip to Europe. She was mesmerized by the sights, cultures, and people that she met along her adventure. She was so inspired that in 4 short months after her trip, she packed up her life into a suitcase and moved from Southern California to Washington, D.C. Since then, she has checked off 6 more countries and has loved experiencing East Coast life. Whether exploring local attractions near The District, going on a quick weekend getaway, or planning a long vacation, Danielle is always on the move.
Meet Kelsey- Photographer & Destination Editor
I'm a mother and wife first. Always. I lead a messy and adventurous little life in San Diego with my adorable husband, two boys and baby bean on-the-way. I love the beach, I love traveling, I love good coffee, and I love trader joes. I spent the better part of my 20's living out of a rucksack and exploring over 50 countries. It was my greatest adventure until momdom and I fully blame my 20's for my never-ending need for adventure today. You can find me at my happiest when I'm outdoors with my little family, camera and cider in hand.
—
Kelsey
Professional Photographer
www.KelseySmithPhotography.com