Visiting Alaska is on many people's bucket lists. This remote US state captures the imagination of people young and old. With majestic mountains and glaciers, dense arctic forests, and barren tundra, Alaska is a nature lover's paradise. With so much wilderness, Alaska is also a great place for amazing excursions, up-close encounters with wildlife ranging from bears and moose to whales and seals.
However, when choosing a ship to go to Alaska you need to find the best for your party, whether its family, friends or just a couples trip. Thus, we break down the best Alaska Cruise based on your party.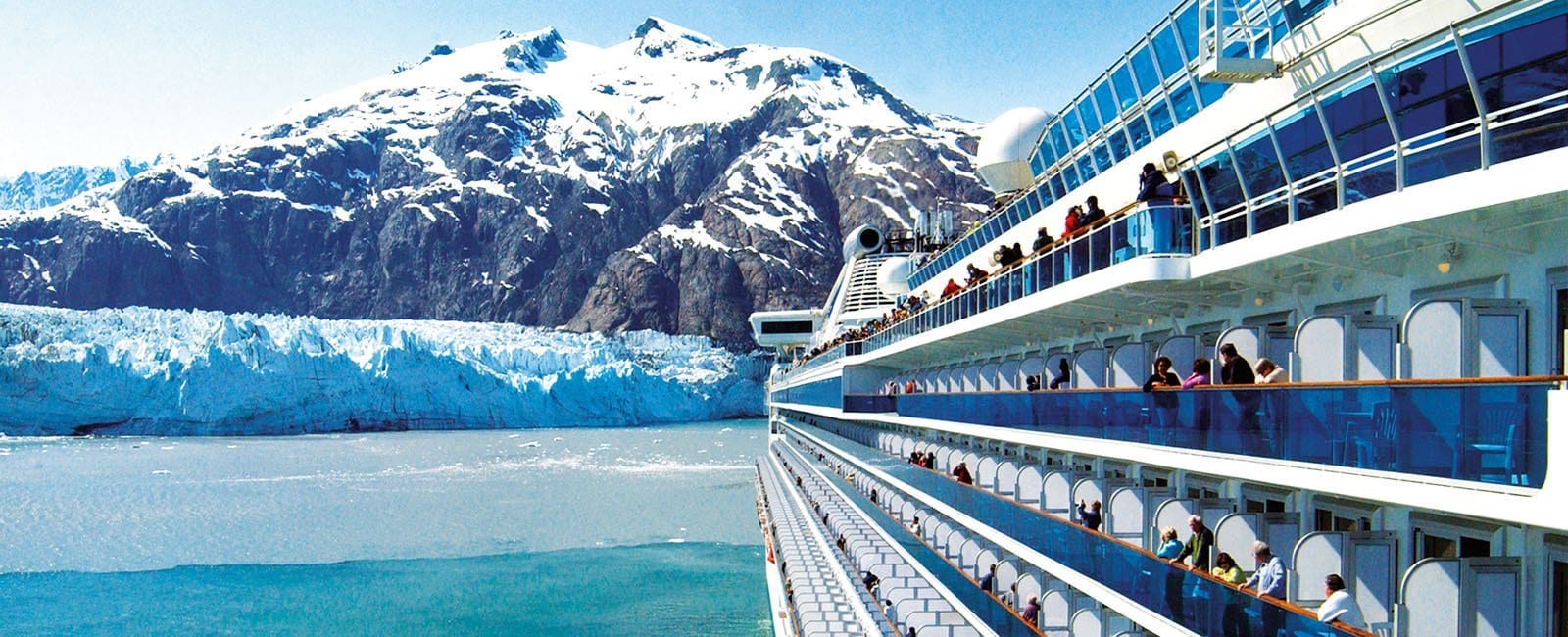 The Best Alaska Cruise Sailing in 2022
While there are many ways to visit and experience Alaska, one of the most comfortable and enjoyable options is to take an Alaskan Cruise. I recently sailed with my best friend and it was absolutely a dream come true. From the incredible views to the amazing excursions, there is so much to do on an Alaskan Cruise.
Alaska is a very large state and driving from place to place can significantly eat into your vacation time. With an Alaskan cruise, the travel time is taken out of your hands. Rather than driving on sketchy, rural roads, you will be able to enjoy all the benefits of the best cruise lines while enjoying the changing scenery and possible wildlife sightings all from the comfort of your cabin balcony.
With the popularity of Alaskan cruises only growing, almost all of the major cruise lines have started running cruises in this region. Choosing the right ship for your cruise can be overwhelming with so many options. To help, we have broken down our top picks below.
Best Alaska Cruise for Families with Little Kids
When traveling with young children, cruises are a great option. You never have to worry about packing the kids up in the car for another long drive or worrying if your picky eater will like the local food. We once did a Mediterranean cruise with our little ones and it was absolutely the perfect way to see Europe with the little ones. From the full buffet menus to the onboard entertainment, your little one is sure to enjoy any cruise.
In Alaska though, when it comes to cruising with little kids, our top pick would be the Disney Wonder ship. The Disney cruise line is by far the most kid-friendly option. In Alaska, the Disney Wonder offers a number of special features for families. Some of the features include Frozen-themed scavenger hunts and kid-friendly port excursions.
Disney Wonder also has great staterooms designed with families in mind with fun bunk beds and large bathrooms. The cruise ship also has all the Disney perks like character meet and greets and what is by far the best kids program of any cruise line sailing. We have found that we get more alone time as a couple on a Disney cruise because our kids love the kids club so much.
Your little ones (and to be honest you as well) will also love their Broadway-style musicals. They are top notch and on the Disney Wonder, they feature the Broadway Musical Frozen. And if you are worried the kids will be too cold to have fun, trust me, do not worry at all. Disney has the most incredible kids club, that your kids will love. (Check out our review of the Disney Magic here)
If you are looking to book a Disney Cruise, contact our friends at Tink's Magical Vacations. They are truly Disney Experts, and not only are their services FREE, but they will save you both time and money.
Best Alaska Cruise for Families with Older Kids
If traveling with older children, an Alaskan cruise can also be a great option. Choosing a cruise line, in this case, is more about finding a ship with lots of variety. Variety of options will keep the kids fully entertained.
Cruises offer a great chance to let older kids have the freedom to explore a bit on their own while still safely onboard. With that in mind, our top picks for this category would be the Norwegian Bliss and her sister ship, Norwegian Joy. These two ships are the largest currently sailing in Alaska, giving kids a lot of room to roam and explore.
Norwegian Bliss & Norwegian Joy are also great ships for families with older kids as the ships in general are very casual especially with their Freestyle Dining. There isn't any formal dress code and they have an extensive entertainment lineup. They offer great kids' clubs with specialized activities for each age group.
Incredible Onboard Activities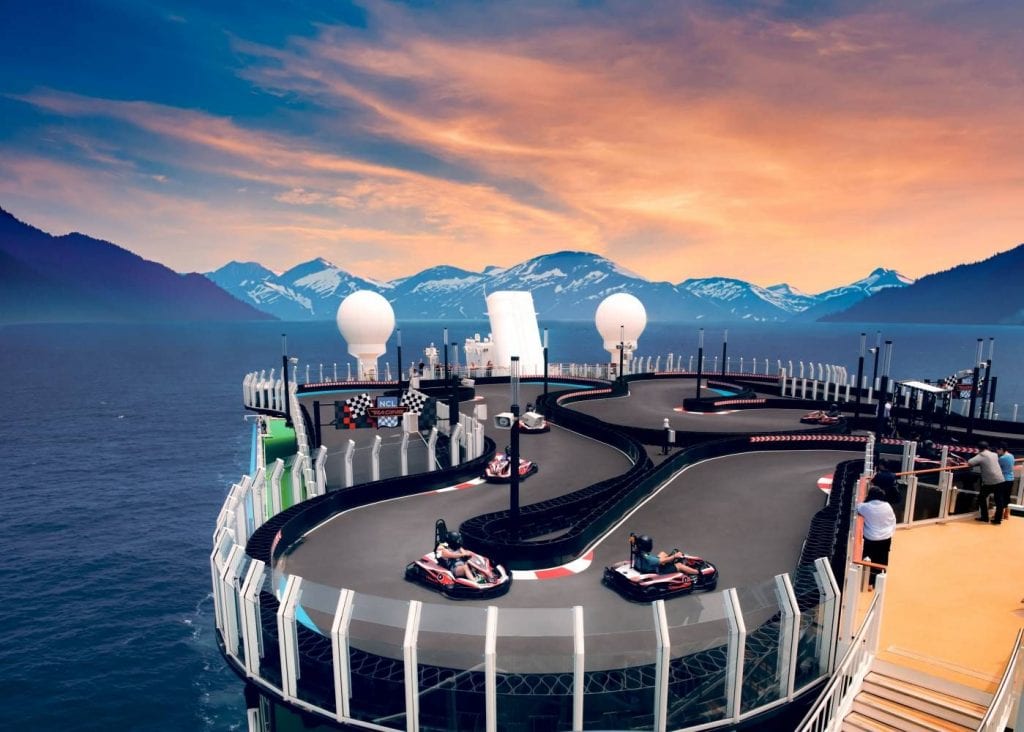 The reason your older kids will love the ship is a few stellar reasons. They have an amazing go-kart track onboard the ship where you can race around the top of the massive ship.
In addition, there is a state of the art Laser Tag where you can battle against other cruise goers. And if the weather is friendly the water slides are an absolute blast. Whether sailing with tweens, teens, or a mix of ages, Norwegian's large family-friendly ships are a great option.
Also keep an eye out for Norwegian cruise line's seasonal limited-time promotions. They often have FREE upgraded dining to places like Teppanyaki, (which is my kids personal favorite) and other amazing restaurants. They have 15 incredible places to dine, so you and your teens and tweens will love all the amazing treats and dishes onboard. You can check out all their amazing places to dine onboard the Bliss here.
Best Alaska Cruise for Multi-Generational Family
With an Alaskan cruise sitting on so many people's bucket lists, you might find that when you start planning a cruise vacation, the whole family wants to tag along! I love doing multi-generational trips on cruises. Everybody can do their own thing during the day, and then everyone can gather back at night for dinner. (You can check out our Multi-Generational trip to the Caribbean Here)
If booking a cruise for the extended family – grandparents, adult kids, grandkids, etc – you'll want to look for a cruise line that appeals to a range of customers. In Alaska, our top pick for a line that does just that would be Norwegian Cruise Lines or Celebrity Cruise Lines.
On Norwegian, we have already talked about what the kids will love. The adults will love the incredible shows on board, their comedy acts are some of our favorite. In addition, as we stated before the upgraded dining is one of our favorite promotions of any cruise line. It is so nice to gather as a family for an incredible meal and Norwegian has that.
Lastly, their spa is out of this world. It is not only massive but has some of the most unique experiences including a salt room, a snow room and some of the best views onboard the ship. Book the spa early as it is often booked once the cruise begins.
Celebrity Cruise lines
Celebrity sails large ships that can accommodate the needs of any extended family. The Celebrity Solstice ship sails Alaska each year, with over 2,800 passengers. The ship has many accessible-friendly staterooms, and has achieved Autism Friendly Cruise Line status. It also has a range of services for everyone from the youngest family member to the oldest.
Celebrity also does a great job mixing both a casual kid-friendly atmosphere and a more classic, upscale cruise experience. From the buffet to specialty restaurants, from the kid's club to nightlife, the cruise line does a great job. With much options it makes an Alaskan cruise fun for everyone.
Best Alaska Cruise for a Couples Vacation
While cruising Alaska is a great family vacation option. It is also a very romantic destination and you might just want to consider taking a kid-free couples vacation instead.
With majestic scenery and cozy, cool weather, Alaska offers the perfect romantic setting for snuggling up under a blanket and watching the coastline sail by. When booking a couples Alaskan cruise, you have many options. In truth, we couldn't narrow down the choices here much and found great cruise options for couples on Norwegian, Princess, and Holland America.
Princess Cruise Line
Princess Cruise line has been sailing Alaska waters for over 50 years and are experts when it comes to shore excursions. They have also won the title of "Best Cruise Line in Alaska" by Travel Weekly over 15 times. The ships are known especially for their Broadway-quality entertainment and show. I would say the Emerald Princess is definitely the best of the Princess cruise ships that sail to Alaska. It is the nicest of the ships that has access to the inside passage of Alaska's glaciers.
Holland America
Holland America is a great classic, cruise line with upscale dining, formal evenings, and top quality entertainment. In Alaska they do a great job of incorporating the local community with members of the indigenous Tlingit community welcomed onboard between ports to share traditional dances, crafts, and history with passengers.
One of the things I would have to say about a Holland America cruise is they probably have the best overall quality of food onboard. I recently sailed on Holland America's newest ship and the cuisine was outstanding.
If you want to splurge a bit on your couples vacation, we recommend booking a cabin in "The Haven" on Norwegian. This VIP area of the ship is the ultimate in luxury with a private lounge, bar, pool, and sun deck. Haven guests also enjoy a number of exclusive privileges and perks. You get to enjoy free room service, priority access to the spa, and more.
As you can see, when it comes to Alaska, there are many great cruise options. Picking the right ship can make a big difference. But no matter what, you are sure to enjoy the beauty of this remote, majestic state.
You Might Also Enjoy:
The Best Time to Cruise Alaska + the BEST Shore Excursions
Oprah's Amazing Holland America Alaska Cruise Experience
Seattle Marina- 8 Amazing Things To Do With or Without Kids in Tow
Latest posts by Mama Munchkin
(see all)