The best way to get to know a new area is to completely immerse yourself in it. There is no better way to do this while traveling through Iceland than to sign up for the Sólheimajökull Glacier Walk with Icelandic Mountain Guides
Icelandic Mountain Guides – Sólheimajökull Glacier Walk Review
"Without a shadow of a doubt, the highlight of my trip to Iceland was the day tour of Sólheimajökull glacier with Icelandic Mountain Guides." That was the quote from one of my destination editor's who had been touring around Iceland to scope out all of the family-friendly activities.
This specific tour is best for older kids (10+) and teens as it is a whopping 12 hours long. The trip includes stops at some of Iceland's most popular attractions like Reykjavik's powerful and beautiful Skógass waterfall and the Sólheimajökull Glacier.
When guests arrive at the Sólheimajökull, they get suited up with crampons and an ice ax before listening to specific instructions regarding how to walk on the glacier safely.
As guests explore Sólheimajökull, their guide points out the various features of the glacier such as water cauldrons, crevasses, ridges, and waterways.
Depending on the weather conditions guides may even take guests inside a glacier cave. Emilee, our destination editor was able to experience this for herself and she said: "It was an unreal experience!"
After a full day of visiting waterfalls and hiking on Sólheimajökull glacier, guests are taken to the Country Hotel where they get to experience a traditional Icelandic meat soup and skyr, a delicious yogurt dessert. As guests enjoy their meal they also have plenty of time to chat with their guides, and if they are smart, they will ask about some of the additional hidden treasures around Iceland! That is what Emilee did 😉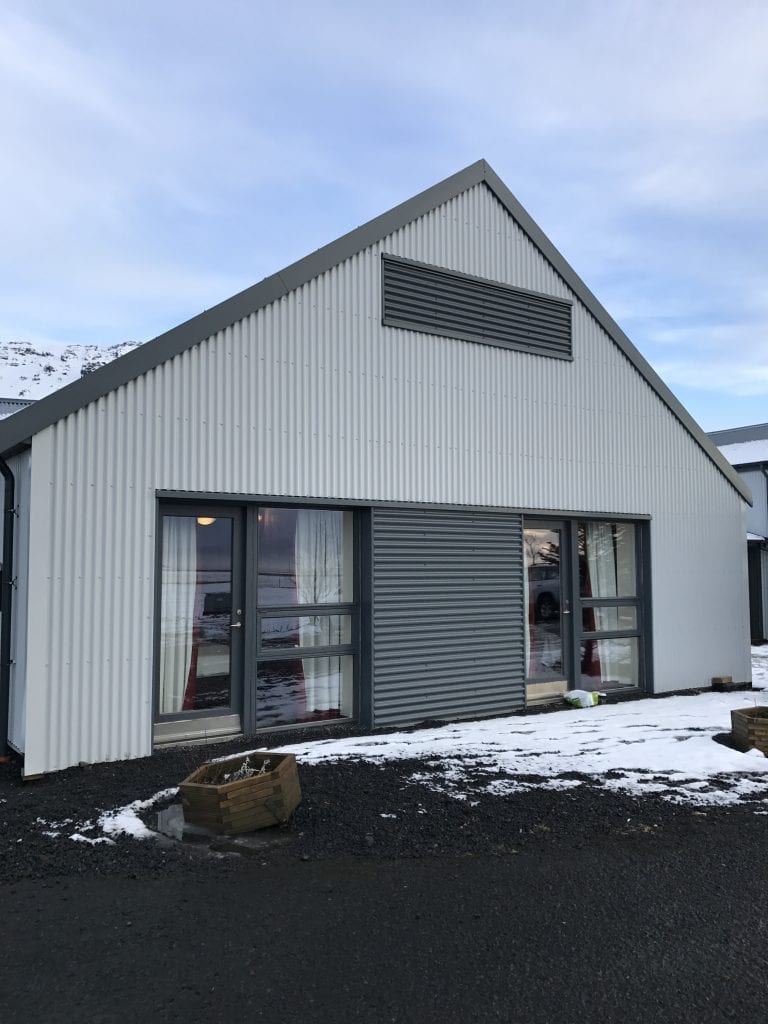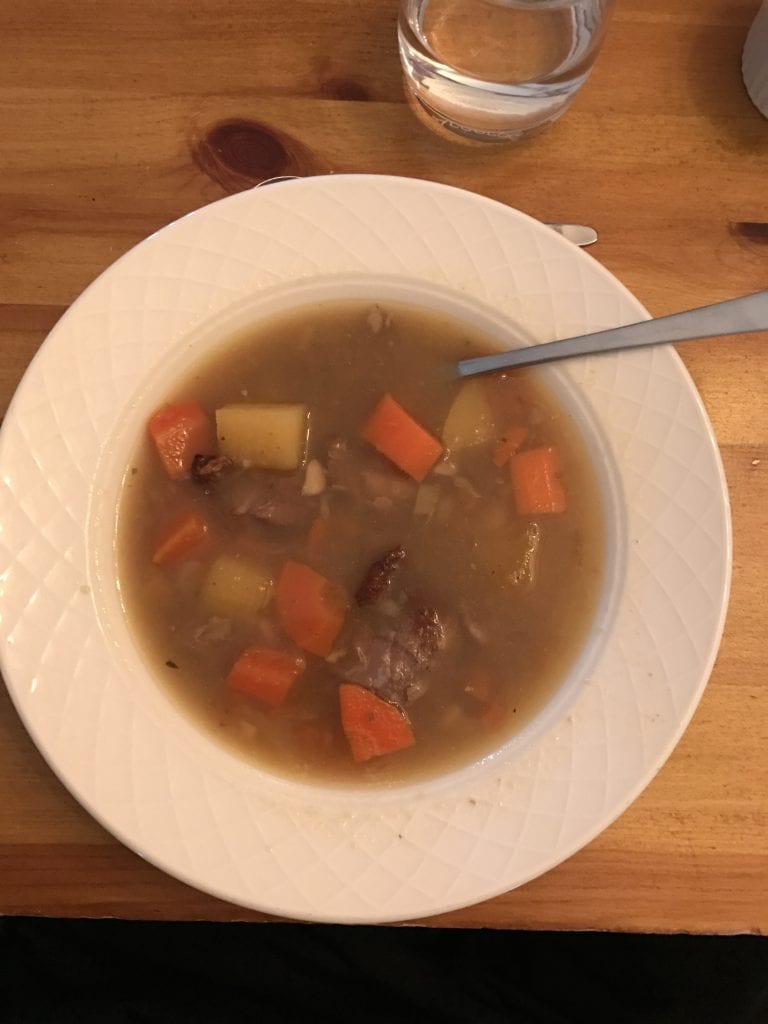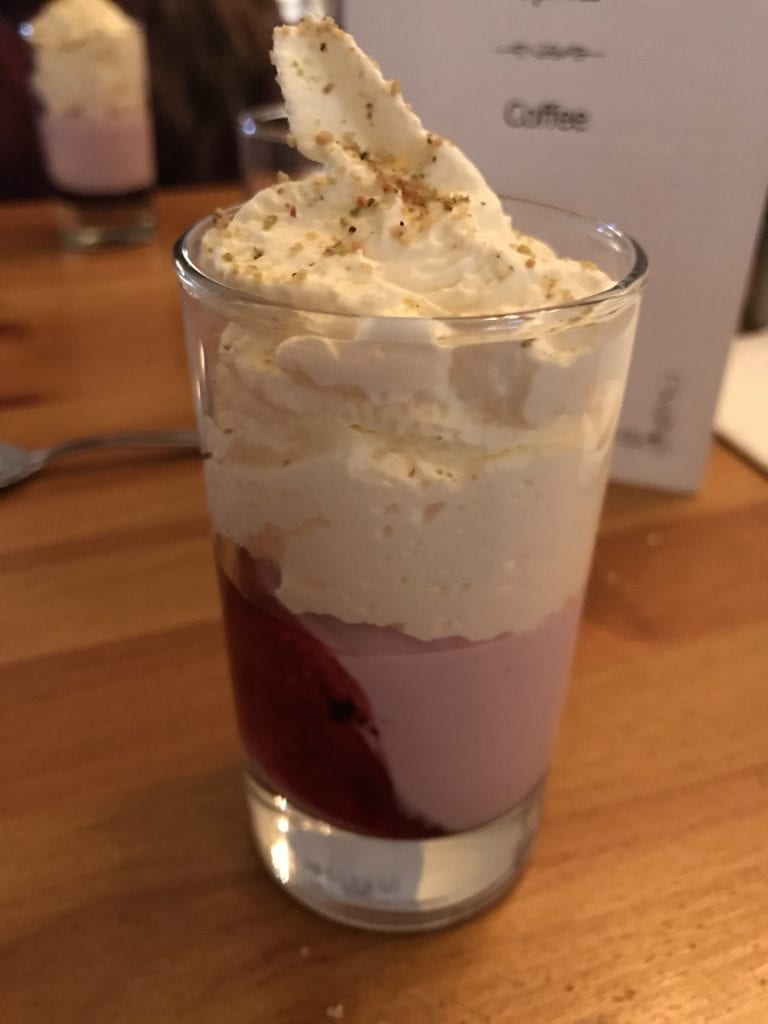 After delicious meals, guests are driven back to Reykjavik, but along the way, they make one last stop at the Seljalandsfoss waterfall. The waterfall is absolutely stunning at night as it is lit up with beautiful lights. Depending on the weather guests might also get to take a walk behind the waterfall.
The tour Emilee was on was supposed to include a search for the Aurora Borealis, however, the weather conditions have to be perfect and unfortunately for Emilee, it didn't work out. This is something guests should be prepared for as getting to see the Northern Lights is not the easiest task.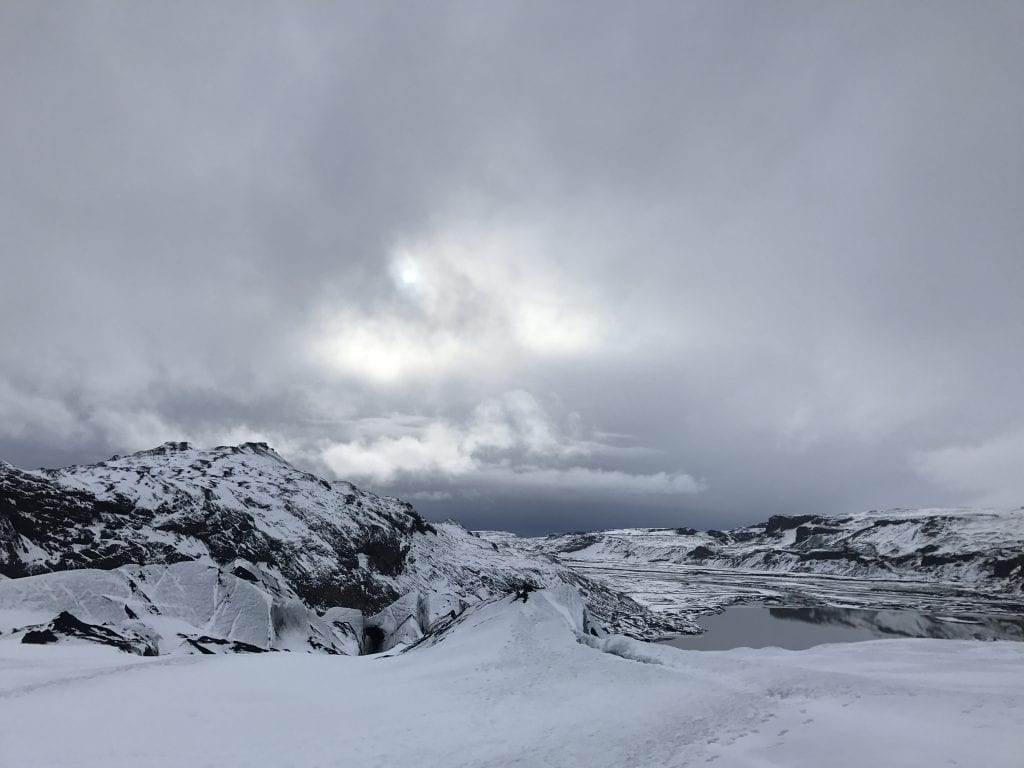 If you are staying in Reykjavik for just a few days or traveling on the Ring Road, make sure to sign up for a glacier walk of Sólheimajökull with Icelandic Mountain Guides. It will be one of your favorite experiences.
Pin it for Later-
Would you be brave enough to climb inside an ice cave?
*special thanks to Icelandic Mountain Guides for hosting us on our recent trip for purpose of this review. All thoughts and opinions, as always, are 100% our own.
Latest posts by Mama Munchkin
(see all)