A trip to Disney might not ever necessarily be cheap (we break down the costs here), but there are certainly ways to keep costs down while still having a blast at the park! Money is one of the most stressful things about Disney trips (whether in Orlando or Anaheim) and can really take away from enjoying the experience with your friends or family. We want all of you to have the best experience possible since we know how magical it can really be! There are really two simple rules of thumb; budget appropriately beforehand and follow our Disney budget tips and tricks once you are in the park. You will find these two things really aren't all that difficult to do and well worth your time!
Disney on a Budget [The Tips & Tricks We Live By]
How to Budget for Disney
A Disney vacation, whether in Disneyland or Disney World, is not usually a spur of the moment decision. Having a plan in place to save up for a Disney trip will allow you to have a much more enjoyable and relaxed experience. You will likely be planning your Disney trip a year or more in advance. If this is the case, I would definitely recommend opening up a dedicated "Disney Savings" bank account.
This makes it a little easier to leave the money you're setting aside untouched until it's time for your vacation. Little things like cutting down your Starbucks trips to once a week or agreeing as a family not to eat out can really add up. You will also want to lay out all your anticipated costs so that you have a good idea of how much you need to save up!
Of course, it isn't always easy to figure out what your costs will really be. If this is the case for you, I highly recommend checking out a Disney travel agent like Tink's Magical Vacations. They can do the hard work of planning and figuring out an estimated cost of your trip, then all you have to do is save up!
Save up to 50% OFF Disney Hotel Rooms by Renting a DVC Villa
DVC is the Disney Vacation Club, Disney's version of a timeshare. One of my favorite Disney World tips is DVC Rentals. Disney Vacation Club members are allowed to book resort stays for their guests. There are several sites that allow you to rent points from a member. This can save you a considerable amount of money if you are planning to stay on property. Our favorite DVC Rental site is David's Vacation Club Rentals
For Example, You Can Stay in a Disney's Beach Club Villa for as little as $144 a night when the same room can cost up to $500 when booked through Disney World. See how much you could save by renting points by clicking here or clicking the banner below.
Plan Every Day Out Ahead of Time to Stay in Your Disney Budget
Planning your days out ahead of time will help you avoid any unnecessary expenses. Trust me, we love the freedom to take it slow on some days and jam-pack other days full of activities and we know you can't really plan out what mood your kiddos will be in. However, having a loosely laid plan for what you will be doing each day and what you will be eating is one of the best ways to stay on budget.
The My Disney Experience App makes this pretty easy to do these days. All your fast passes will be booked in advance and you can kind of plan the rest of your day around them. The app has a section that allows you to see your dining and ride reservations and add personal notes about your planned itinerary. Plus, you can mobile order your food which saves time & reduces stress.
Avoid Character Dining unless you have the Dining Plan
Don't get me wrong, we absolutely love character dining. In fact, we have a complete guide to the best character dining at Disney World. However, character dining can be very expensive. You can find all your favorite characters throughout the parks, so if you skip a character dining you won't miss out on seeing your favorite characters. We even made up a guide of where all the characters are in Disney World to make it easier on you! However, if you are looking to do Character dining, I highly recommend snagging the standard dining plan, as it will save you a good amount of money on your character dining experience.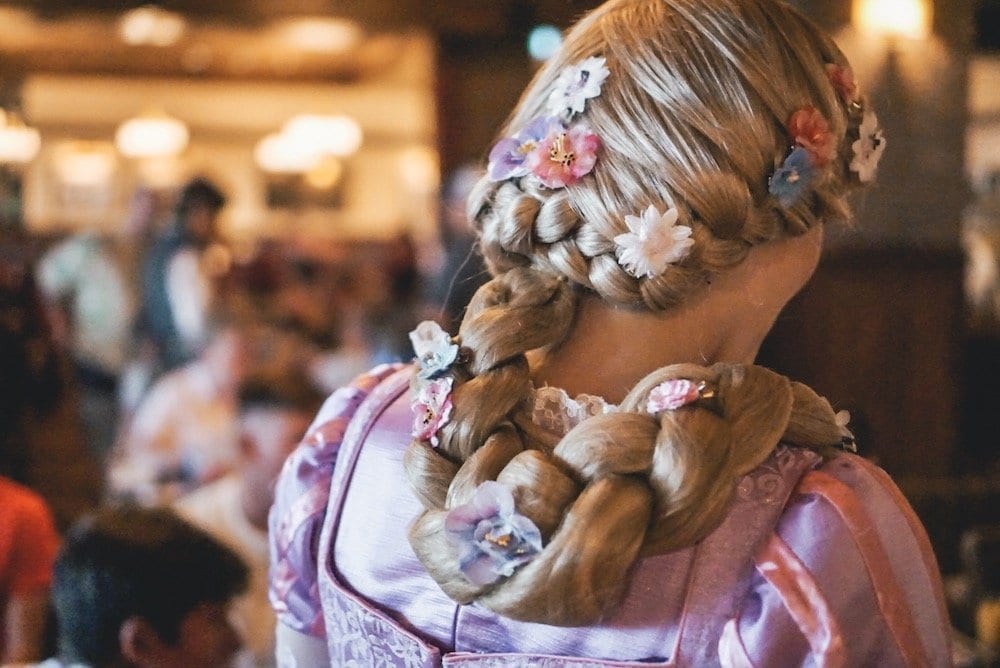 Rent a stroller from an offsite vendor and save up to 65% OFF!
Don't want to pack that big stroller on your trip, save some serious dough by renting from an offsite stroller company. There are two offsite stroller companies that we recommend and they will save you up to 65% off.
Kingdom Strollers is Disney Verified, will save you a ton of money and deliver the stroller to your hotel room! You simply place your order and then go to the bell desk upon arrival at your hotel and grab your stroller. It couldn't be any easier Check em out here!
Main Street Strollers is another great option to rent a stroller. They have a wide variety of stroller options and will meet you at your hotel or airbnb to deliver the stroller. Check out Main St. Strollers Here!
Pack Your Favorite Snacks or Order online from a Grocery Store
If you really want to save money, you won't purchase any food in the park. This requires a couple of things though; a kitchen space in your hotel to prep food, a trip to the grocery store, and a bit of planning. This is not impossible, in fact, we have done it. We either have a rental car when we visit Disney World and head to Walmart to stock up on our favorite foods or we use their delivery service to the hotel.
It's also important to note this is a great way to eat healthy while at Disney and you will have plenty of energy from the proper fuel. However, a more realistic (and fun) plan is to do a little of both. Buy some easy breakfast options, snacks, and easy to pack lunches from the grocery store. Then, you can still eat at your favorite spots in the park but you can go less frequently and split meals.
For all the foodies out there, if you know you are going to be eating in the park for a majority of meals than you should purchase a Disney Dining Plan package. It will save you money in the long run and will be paid for ahead of time eliminating any Disney budget worries.
Bring a Water Bottle
You need to make sure you and your kiddos stay hydrated while visiting either of the Disney parks. Both Anaheim and Orlando have their fair share of scorching hot days, and walking around the parks even on a nice day can take up a ton of energy.
This being said, do NOT purchase a water bottle when you are in the park. It is a completely unnecessary expense when you can get free ice water from any of the quick stand restaurants. There are also plenty of water fountains throughout the parks where you can fill up a water bottle that you bring along with you. These colorful collapsible water bottles are easy to bring along with you and a favorite of ours!
Buy Your Souvenirs Beforehand
Your Disney souvenirs don't necessarily need to be purchased while you are in the park. This rings true for toys for the kiddos, memorabilia, and matching shirts for the whole family. There are so many cute Disney items on Etsy and Amazon that are much more budget-friendly. Check out some of our favorites below!

Visit in the Off-Season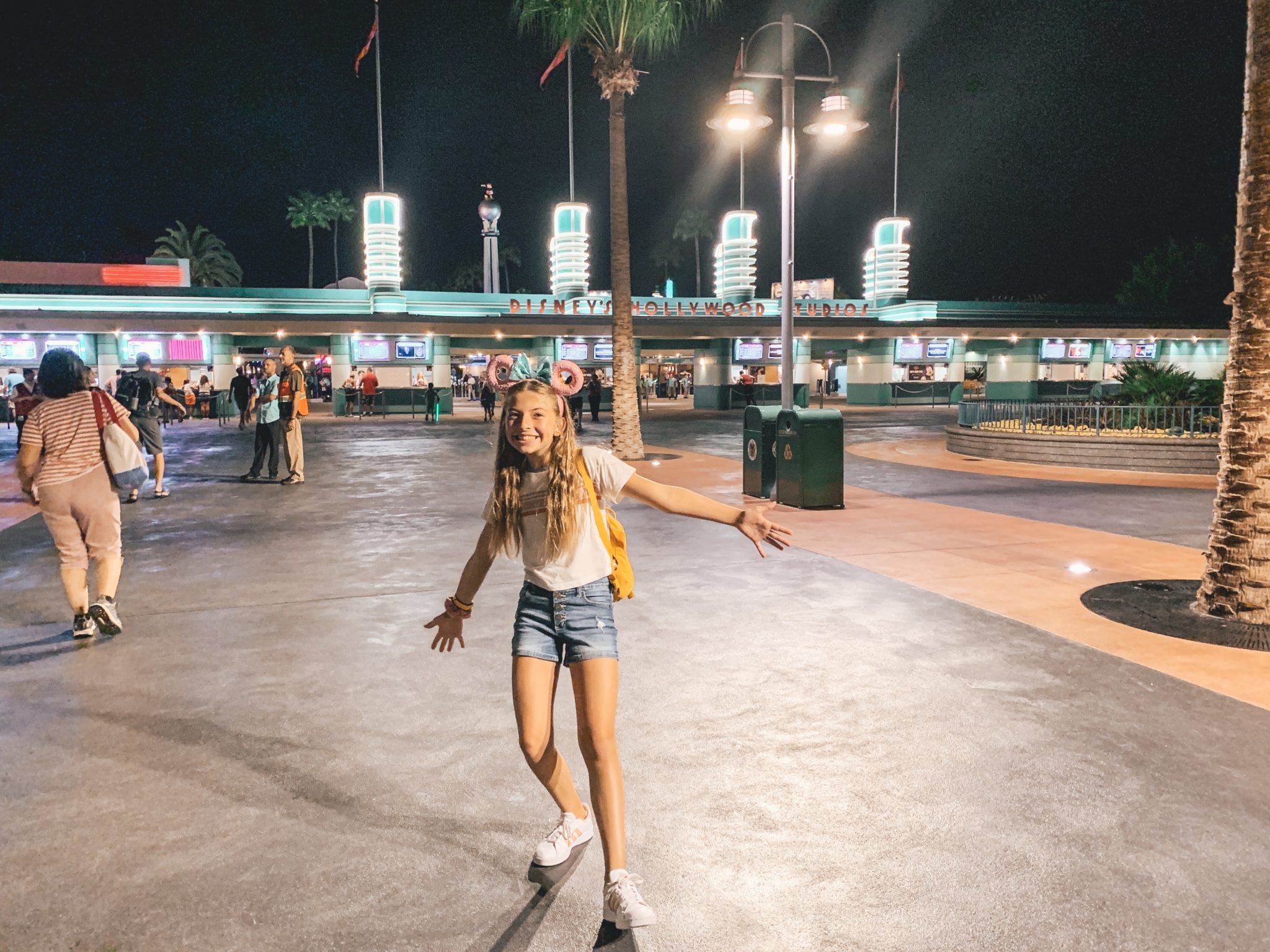 Unfortunately, Disney now follows a demand-based pricing plan. This means some days (usually holidays and times when kids are out of school) are more expensive than others. You can save a couple of bucks by booking your trip on one of the lower demand days. The plus side of this is that the park will likely be far less crowded and more enjoyable these days anyways!
Research Your Ticket Options & Find the Best Deals
There are plenty of other places to purchase Disney tickets rather than from the theme parks themselves. Often times, finding somewhere else to purchase the ticket will provide a nice little discount.
As far as tickets go, you may want to consider buying single park tickets rather thank park hoppers. Of course, this is only the case if you will be visiting enough days to dedicate a whole day to each park.
We go into more depth about saving on Disney World tickets here. Or you can also check out how to save on Disneyland tickets here.
How to go VIP and Stay within Budget
Disney World VIP Tours are the ultimate way to visit Disney World. It is basically an unlimited Fastpass provided by a top-notch guide. That being said, it can be very, very expensive with prices at $426-$600 an hour for up to 10 people and a minimum of 7 hours. So you are looking at $2900-$4200 + park tickets for 7 hours of fun.
You can enjoy all those same benefits with an offsite vendor and save thousands of dollars. We highly recommend Magic VIP Tours, they provide all the amazing services that a Disney VIP Tour include unlimited fast passes, super informative guides at a fraction of the cost. You can get a tour for over 50% off with Magic VIP Tour. We booked a 7 hour tour that would have cost $4,200 through Disney and the price was $1,253 with Magic VIP Tours. Once you do one of these tours they become quite addictive so be prepared. Check out all the perks of Magic VIP Tours here!
We have gone on both the Disney VIP tour and Magic VIP Tour. Honestly, we enjoyed Magic VIP tours more, you can check out my full comparison here.
If you have any Disney World Questions, feel free to leave them in the comments or
send us a Direct Message on Instagram
Planning a Disney World Trip – Start Here!
---
---
Latest posts by Emily Myers
(see all)