Bali is must travel destination for families with kids. 10 years ago Mike and I traveled to Bali for our 10 year anniversary and ever since we have been dying to go back with the kids. The Balinese islands are packed with adventures for everyone from crawling babies to energetic older children. Bali is culturally rich but won't break the bank entertaining the whole family.
Unlike other island destinations, Bali is less about creating a tropical façade for visitors and more about inviting you to be a part of the Balinese lifestyle and tradition. Check out our list of how to explore Bali with kids!
Things to Do in Bali with Kids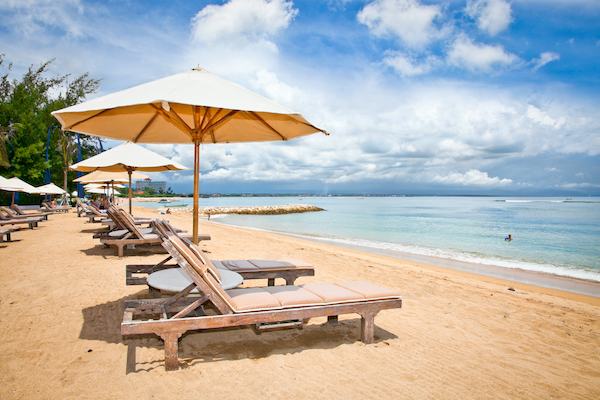 WHY YOU SHOULD GO
Central to Bali's Hindu traditions, the Fire Dance is Balinese storytelling at it's finest with chanting, fire walking, and theatre from locals who volunteer as members of the troop. Suitable for kids of all ages, this experience will capture everyone's attention and create an unforgettable memory. The Kecak Fire Dance Is performed around sunset in many parts of Bali, but the shows in Ubud (Pura Dalem Taman Kaja) & Uluwatu Temple (Pura Uluwatu) are considered the most iconic.
LA BRISA BALI
WHY YOU SHOULD GO
La Brisa is a must for a lazy day when the adventures have worn holes in your flip flops and you want to relax, eat, and play. Located in Echo Beach near the heart of Canggu it is easily accessible. This beach front destination is like a magical sanctuary decked out in beautiful reclaimed Balinese fisher boats and handcrafted art. La Brisa offers a beautiful beachfront, treehouses, and play areas for the kids (not to mention many magical nooks to discover) and cocktails, daybeds, and fantastic food for both kids and adults alike.
WHY YOU SHOULD GO
The famed Sacred Monkey Forest Sanctuary is in the heart of Ubud, ready to receive you and your banana donations. While the monkeys are also freely roaming around the city, the Sanctuary itself offers unparalleled lush jungle foliage and easy paved walking paths for the whole family to enjoy them in their natural environment.
It is considered a very important spiritual, economic, educational, and conservation centre with three temples in its grounds: Dalem Agung Padangtegal Temple, Holy Spring Temple, and Prajapati Temple. Take a camera but be sure to stow it safely away when not in use, or the monkey's just might be using it for selfies.
***Note – Do not bring anything of value into the monkey forest and especially not bananas, the monkeys do steal things and really are excited with visitors with banana**
Located in Berawa under the cover of gorgeous bamboo architecture, and just 10 minutes from another popular beach spot, Seminyak, Finn's Beach Club is paradise for kids. Offering beautiful views of a popular surf break, Finn's is a picturesque place to watch the kids play in the 30 meter infinity pool with plenty of floaties to entertain them.
WHY YOU SHOULD GO
This seaside sacred temple is one of Bali's most treasured sites. Located about an hour from Kuta, this is a great place for active kids to explore. It includes a large covered market adjacent to the site and includes cliffside views and beach side exploring. Tanah Lot is a popular place to catch the sunset over it's famous seaside rock shrine. At low tide you can walk across and explore this treasured hundred years old shrine.
Reaching Sunday Beach Waterpark is an activity in itself! Overlooking eastern Bali and the majestic silhouette of Mount Agung, Nusa Lembongan is just a 30 minute fast ferry ride away from the Mainland leaving from Sanur. This waterpark features a water sliding pool, kayaking, stand up paddle, banana boats, jet skis and snorkeling. Other facilities for the whole family include a restaurant and bar with great views.
WHY YOU SHOULD GO
Let your whole family experience the world above and under the water in some of the most pristine waters on earth. This is an easy and enjoyable way for the whole family to learn about the natural environment together. Water conditions in Bali are generally for tranquil and lend themselves to be a good experience for first timers. Okdivers Bali offers both PADI Diver Certification for kids over 10 years old and family snorkelling tours in a variety of packages.
WHY YOU SHOULD GO
UP2U Surf School offers a fantastic opportunity to let kids experience their first time on a board with the help of patient instructors while the parents can freely roam around surrounding Kuta shopping and beaches. Lessons are generally 2.5 hours long and include a personal surf coach that will walk them through theory and safety. Buying lessons in a package will allow you scheduled adult free time during the day while your kids get their wiggles out. This is a great option of something fun to do in Bali with kids.
WHY YOU SHOULD GO
A favorite spot for local expat families, Milk & Madu is a sanity saving stop on any families stay in the Seminyak/Berawa/Canggu areas as it is easily accessible from these popular locations. Famous for it's family friendly vibes, it not only offers some of the best food Bali has to offer, it is in a beautiful boho neighbourhood surrounded by rice fields. This restaurant features an outside playhouse for the kids and hosts regular workshops, live music, and regular arts and crafts days.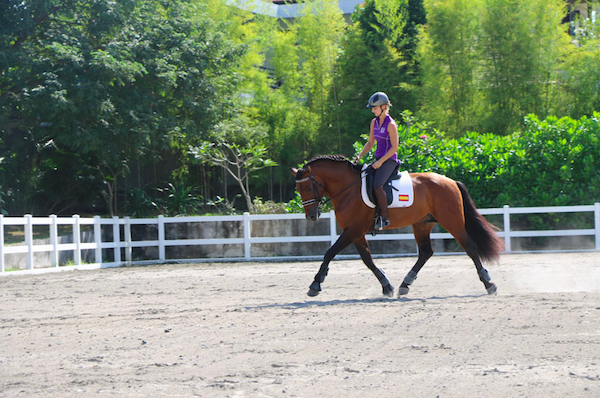 WHY YOU SHOULD GO
The Bali Equestrian Centre has activities for all ages of kids. Smaller children ages 3-6 can join the Tiny Tots program which features a fun introduction to ponies and includes snack and juice. Older children 4-12 can join the Pony Camp and participate in riding sessions, equestrian themed arts and crafts, and receive a certificate on finishing the camp.
JOGLO CAFÉ
WHY YOU SHOULD GO
The Joglo is a one stop adventure. It is a café, playground, pilates studio, and market space all under one beautiful teak roof. This is a fantastic spot to grab brunch or take in a sunset after a pilates session while the kids keep themselves busy in the expansive green spaces and play areas. Be sure to check their social media for hosted kids activities and regular live music. This is a
WHY YOU SHOULD GO
Take a group tour through Pod Chocolate's Junglegold Factory in Mengwi. Farmers in Bali produce some of the finest cacao beans to create their famous bean to bar chocolate. The whole family can try its' skill at Fresh Chocolate Making where you can mould your very own chocolate bar. The facility also includes a café and bamboo shopfront for souvenirs. The Junglegold Factory is a great stop on your way to Tanah Lot or further to Lovina.
GOA GAJAH- ELEPHANT CAVES
WHY YOU SHOULD GO
Commonly referred to as "The Elephant Caves" the exact origins of this cave remain somewhat a mystery. Folklore tells the story of a giant creating the cave dating back to the 11th century Bali Kingdom. Once designated a UNESCO Heritage Site, this is a eye opening look at Balinese Culture and history.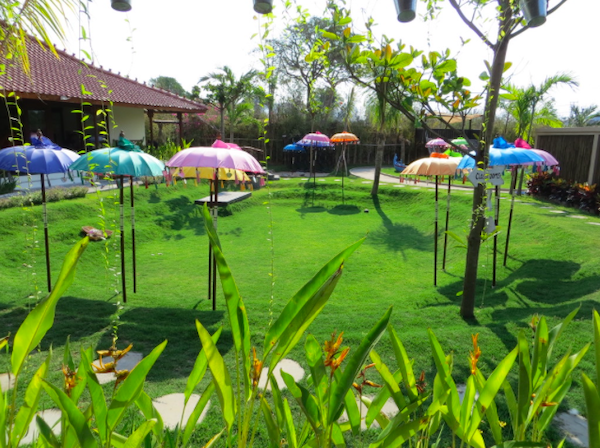 WHY YOU SHOULD GO
The Anak Atelier Kids club is part of the local holistic school on the Uluwatu peninsula. This is great way to give kids structure in a longer stay around Nusa Dua or Uluwatu. The Anak Atelier Kids Club provides activities for children aged 2 to 8 years old from 3 pm until 5 pm Monday to Friday. Parents can drop off or stay and enjoy the free WIFI and a relaxing atmosphere while their children have fun doing crafts, music, sports, gardening and exploring the natural playground. This is a great option for the parents taking on Bali with kids!
WHY YOU SHOULD GO
Berawa Art House is a renowned art studio offering workshops to both kids and adults.  This ocean view studio offers plenty of inspiration from the surrounding nature and meditative sounds playing around the studio. Perfect for little artists from age 4 and up, Berawa offers weekly classes in many mediums while emphasizing respect.
---
Are you an adventurous family like us? Check out this article from Kids are a Trip and learn about 15 Awesome Ideas for a Family Adventurous Vacation!
---
Map of Things to Do in Bali with Kids
Frequently Asked Questions about Bali with Kids
When is the best time to visit Bali?
April to October is the dry season for Bali. During the dry season there will be temperatures from 80-90 degrees with humidity.
What can you do in Bali for free?
Walk the beaches and malls
Ride the waves… or go under them!
Discover hidden temples
Walk the Campuhan ridge
Witness the creation of a masterpiece
Learn about sea turtles at Kuta
If you enjoyed our list of things to do in Bali with kids, you might also like:
TRAVEL EXPERTS REVEAL THE BEST LUXURY RESORTS FOR FAMILIES!
Latest posts by Michael Mamian
(see all)