On our recent trip to Ireland, we only had one day in Dublin to try and cram in everything we wanted to do and see. Trying to squeeze all of the amazing activities and attractions into our tight 24-hour window wasn't easy. However, we managed to get a ton done and we even saved money on the attractions we did visit. Check out our recommendations for your one day in Dublin- although hopefully, you have a little more time than we did!
One Day in Dublin- The Best Things to Do (+ how to save)
This post is sponsored by TripAdvisor. All thoughts and opinions are 100% our own.
Dublin is a bustling city full of rich history and culture, amazing beer, and super fun characters. Yes, I am referring to the self-proclaimed Dubs (someone who is from Dublin) characters because they are some of the most fun and unique people I have ever come across in any of my travels. Each one quick to tell you a story and offer up recommendations on the BEST things to see & do in their beloved town.
Of course, depending on what taxi cab you hop into your Dublin experience can vary quite a bit. However, I don't really think you can go wrong as long as you find a local pub with a 2-foot line between their Guinness keg to the tap, but more on that later. Let's chat about the best attractions, the ones you must see if you only have one day in Dublin.
Guinness Storehouse Tour
Guinness was birthed in Dublin, Ireland at the St. James Gate Brewery. This incredible business was responsible for providing employment for many of the cities residents. It has since been turned into a magnificent building full of fun history, opportunities to taste multiple varieties of Guinness, one-of-a-kind Guinness experiences (you can even learn to pour the perfect pint), delicious Guinness based dining, and, of course, plenty of fun Guinness merchandise.
They say that Guinness tastes better in Ireland and I was on a mission to find out why. After touring through the St. James Gate Brewery we learned that the closer the keg is to the tap the better Guinness tastes. It also needs to be served at precisely the right temperature. But, that is not all. It also takes the perfect pour. And, if you only have one day in Dublin you certainly can't leave without tasting the perfect floor from the Gravity Bar on the 7th floor of the Guinness Storehouse. The perfect pint + 360-degree views of Dublin- it's incredible!!!
Another must do if you only have one day in Dublin is to learn how to pour the perfect pint. The Guinness Storehouse actually allows you to get behind the bar and give it a try and its an experience you won't want to miss.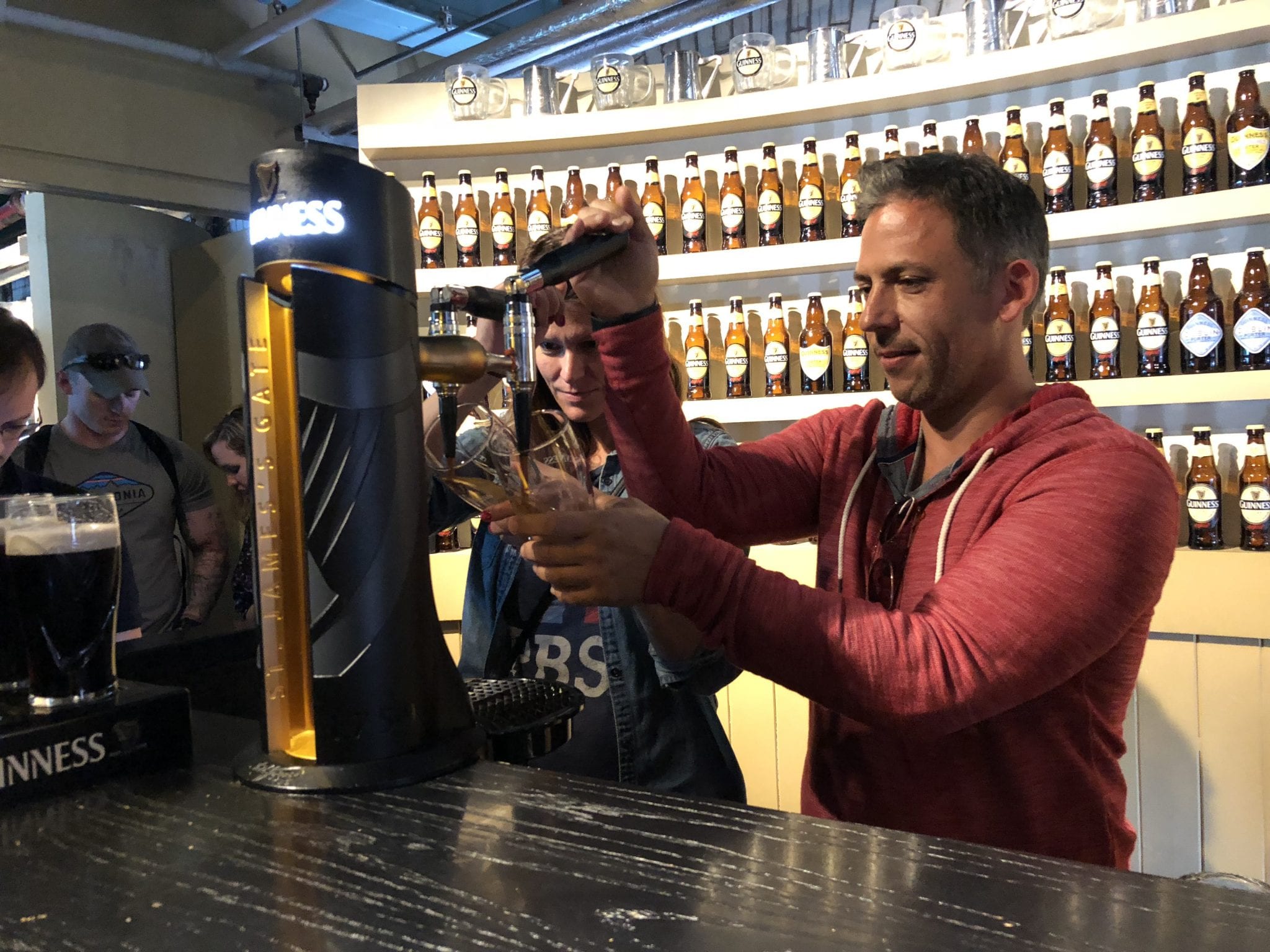 Well, it might not be for everyone- ha! Check out the disappointment on my instructors face. You can't be good at everything!! The laughter I created for my group was priceless and well worth my embarrassment don't you worry.
In the end, everyone gets a certificate, well earned or not. And, what a neat memento to bring home with you. Oh, and you also get to drink your pint so its a win all around. This experience does require your drink coupon and the line can get long. If it is I suggest skipping it and coming back around. The line fluctuates depending on when tours are dispersed. We found doing the tour out of order saved us a lot of time.
There are several different tickets/ tours you can purchase. We suggest pre-booking them with TripAdvisor. It saved us a ton of time not having to wait in line. TripAdvisor offers several different tours for the Guinness Storehouse so depending on your time restraints you can either get the basic skip the line which comes with a pint. Or you can have a tasting tour with a Guinness Connoisseur and taste a variety of Guinness brews.
*Check Guinness Storehouse tour prices for your dates here.
Irish House Dance Party
Another fantastic attraction for your one day in Dublin is the Irish House Party & Dinner Show. This unique experience takes you back in time through amazingly talented music and dance performers who take the stage for your enjoyment. Take a look below and see a tiny glimpse of the fun below!
Dublin Literary Pub Crawl
It would be a shame to visit Dublin and not have the chance to take a proper pub crawl. One that is well worth your time is the Dublin Literary Pub Crawl. Not only do you visit a variety of pubs while you check out the gorgeous city of Dublin but you also learn about some of the amazing literary works that were created in the city as well.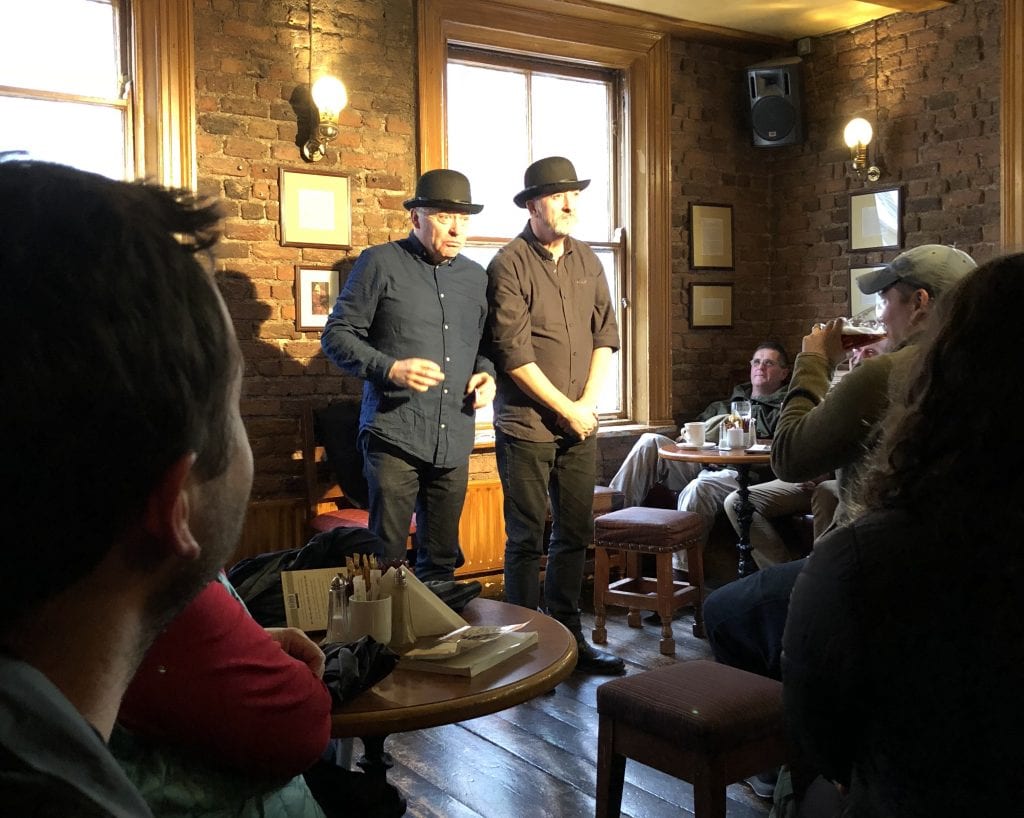 The tour is led by two entertaining professional actors who guide you through the streets of Dublin hitting up historic stops such as Trinity University (gorgeous by the way) and a variety of pubs from trendy art deco hot spots to classic Irish pubs that happen to be the setting for some amazing Irish literature.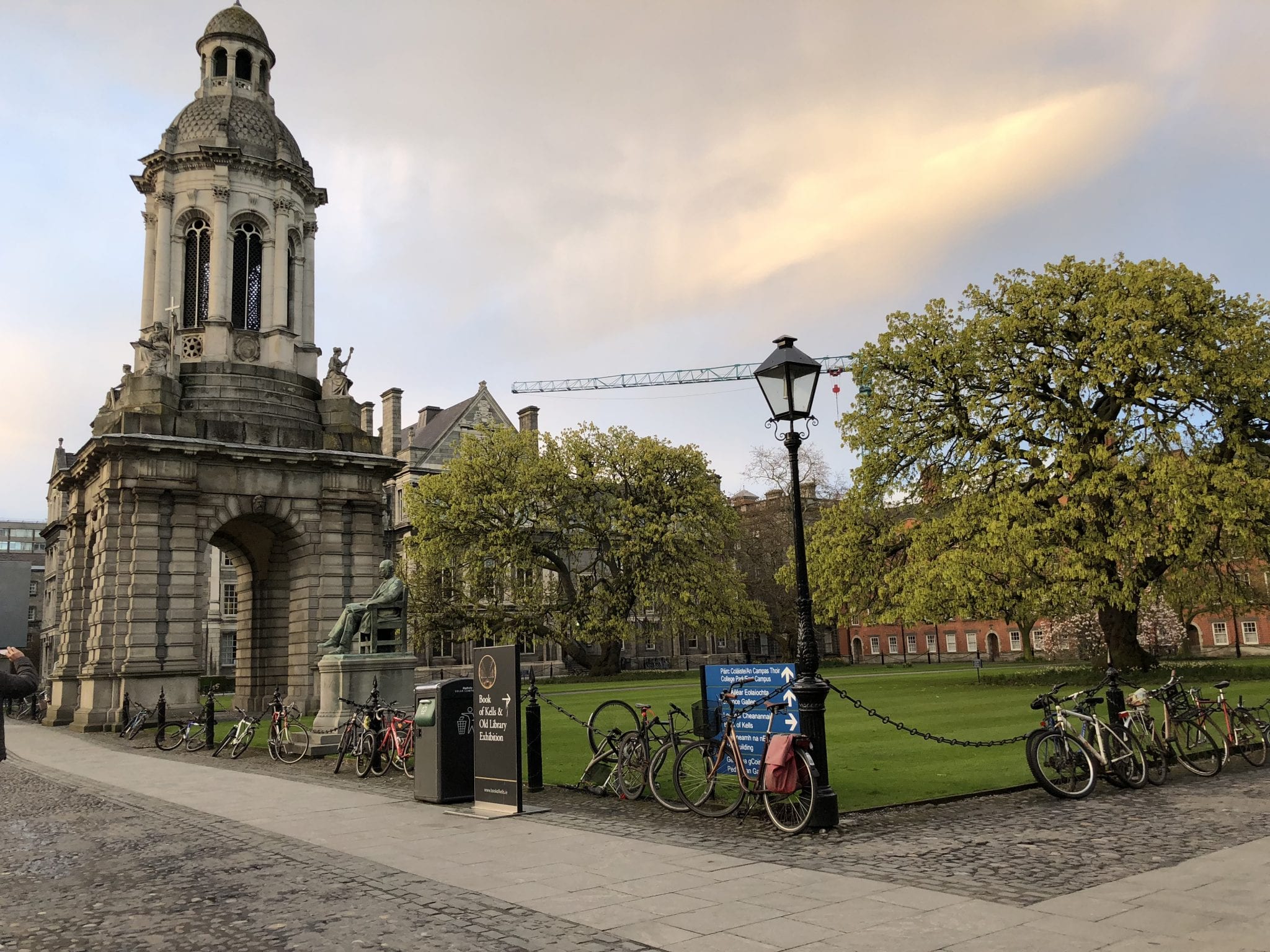 The Literary Pub Crawl lasts about two hours and throughout the night your knowledge is tested by the witty and humorous duo leading the brigade. It's fun, unique, and educational and it is definitely a tour I would recommend checking out if you enjoy great literary works or if you enjoy a good pint 😉
Check out more about the Dublin Literary Pub Crawl on TripAdvisor here.
Why We Love TripAdvisor
We have trusted TripAdvisor for years now. It is seriously the first place we check when we are looking for a new destination. Their honest traveler's reviews and photos along with contact info for the businesses and easy to filter accommodation search have had us hooked for years. When it came time to figure out what to do on our one day in Dublin we knew exactly where to turn.
We easily researched activities and attractions along our interests and then booked them right then and there. Boom! We were done and ready to enjoy our trip. Our transactions with TripAdvisor have always been seamless. Our vouchers are accepted easily and without any confusion at each of the places we visit. I mean you can't really ask for anything more. Sure, I suppose I could ask for a pot of gold but wouldn't that take away all the fun of finding the leprechaun?
What are your MUST DO activities if you only had one day in Dublin?
*Disclaimer- we received complimentary vouchers from TripAdvisor which paid for part of the cost of our above tours. All thoughts and opinions above are, as always, 100% my own.
Pin these Must Do Activities for One Day in Dublin here-