Rancho Santana is more than an Inn on the ocean. It's a forward thinking, world class resort and community on the Pacific coast of Nicaragua. Located on 2,700 acres of rugged coastal land, with 5 distinct beaches and limitless exploration, it's design shows a clear love for nature, thought and intention, and it shows through design. It's a complete experience.
After a late night flight arrival into Managua International airport, we arrived at Rancho Santana at 4am and was greeted with hazy eyes by a very warm staff who led us to our room, tucked us in and left us to rest. I remember almost nothing of that early morning. When we awoke, I was amazed. The suite was gorgeous. Two over-sized rooms made up the sleeping/living area, plus a huge bathroom/changing room, all detailed with hardwood floors, handcrafted features and vintage, central American tile. I was in heaven. Then there's the balcony, with a front and center view of the Pacific Ocean. A balcony large enough for a family party of 10.
Rancho Santana offers a variety of home options. You can choose from the Inn, condos or private homes. We stayed at the Inn, which also offered us up front access to one of five private beaches, pool, farm to table restaurant, cafe, kid's club studio and art gallery. Less than a five minute walk takes you to a small tienda, an organic garden, Rancho's own organic farm, and horse stables. We didn't have to go far to get everything we needed.
Within a short five minute walk from the Inn you can cross through Rancho Santana's own organic garden into the one room schoolhouse built for expat families who stay long term or permanently. We toured the school and fell in love. The school was lovingly decorated, filled with creative materials and modern technology and has a teacher ratio of approximately 8 to 1. If you're a mother of a school aged child, you can see that alone is worth it's weight in gold. The outdoor playground was set on the edge of a forest cluster, and it was clear that nature was a driving factor to the school design. It was beautiful.
The restaurant, La Finca y el Mar, was amazing. The food was delicious, and rightfully so. Rancho Santana takes sustainability seriously. Like I mentioned before, they get produce from their own garden, have their own organic farm, where milk, eggs and pork come from less than a mile away. The Chef asked our son taste test a new flavor of ice cream, made straight from Rancho's cows. I tested too, it was delicious. When it comes to getting farm to table right, La Finca y el Mar nails it.
During our stay at Rancho Santana the Kids Club Studio opened its brand new doors. My kids LOVED hanging out there, the staff was amazing and the club is centrally located at the Inn which means you can drop off your littles, go have a drink or a dip with big people and still be within a short distance to check in if you want. Or not. No judgements here.
Surf lessons are offered in the perfect setting, just a quick ride down a dirt road to Playa Los Perros, where a team of instructors were waiting to take my son and a handful of other visitors out into the Pacific. They were well trained, professional and very patient. I felt completely comfortable leaving my son in their hands. We watched from la taqueria next to the surf shop. After lessons, we all enjoyed some really amazing tacos. Being a Californian with a love for Baja tacos, that's saying a lot. Our family has probably eaten more than 10,000 tacos collectively. We've done our research. These ones are good.
While at Rancho Santana, we did some work in filming a video for our first Global Guardian Project film, and were given a tour of the turtle rescue program they are working on in partnership with Nicaragua's largest environmental organization, Paso Pacifico. We learned all about the process of protecting turtle eggs, in an effort to preserve sea turtles. You see, turtles are very vulnerable from the moment the eggs are laid. Not only do animals prey on the turtle eggs, humans do too.
Rancho Santana employs turtle rangers year round around the clock to watch over the eggs, making sure they have a chance to hatch and make their journey to the ocean.
Rancho Santana fits all the criteria for the perfect Central American family adventure. Amazing activities, a gorgeous setting, safe, educational, relaxing. You can stay for a week or a year, they have everything covered for you.
Pin for Later-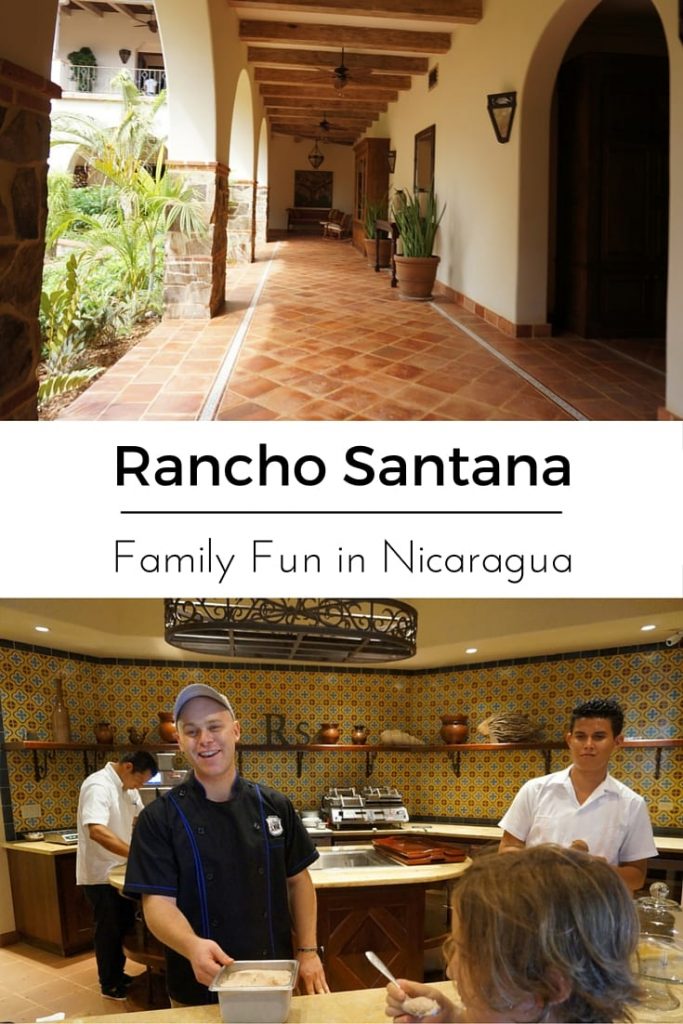 To learn more about Rancho Santana or to make a reservation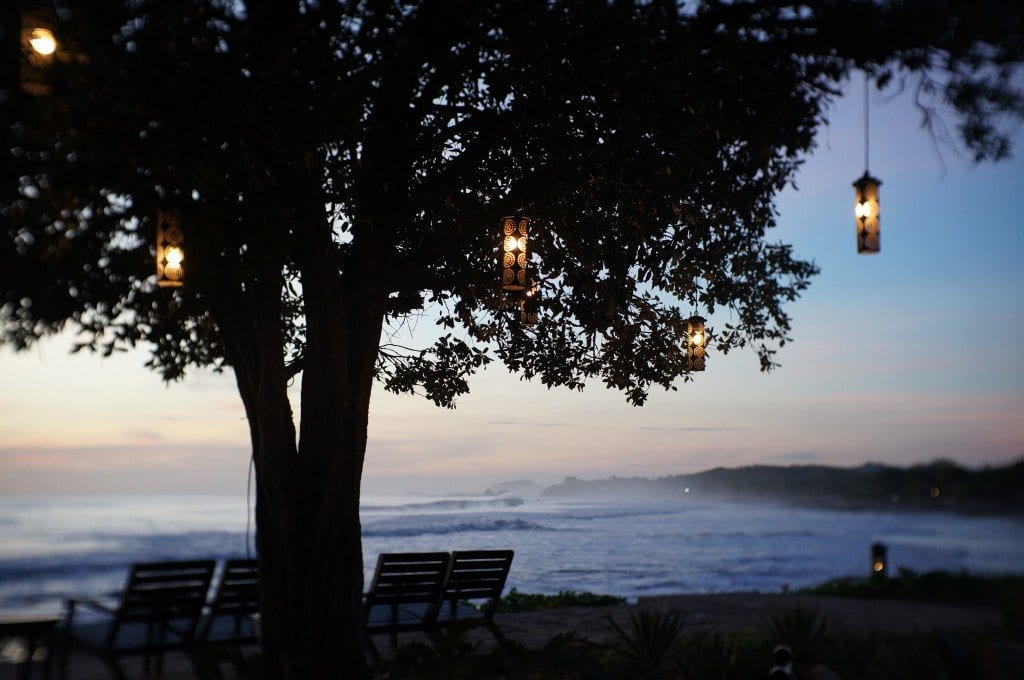 *A special thanks to Rancho Sanata for hosting our contributing family. Her opinion, as with all contributing family's, remains 100% her own.