Every destination I visit I end up falling in love with. This happens over & over &… well you get the point. So, I thought it might be fun to share photos from my trips with you each Friday in a new series aptly named by my hubby as Photo (Ph)riday. I hope you enjoy!
29 Photos of Prague That Will Make You Swoon- Photo (Ph)riday Series
Gorgeous medieval & baroque architecture left untouched by World War II. Fairytale like castles and secret gardens. Delicious food and treats. Plus, some of the craziest art I have ever come across (thanks to David Cerny) are just a few of the reasons I love Prague.
Not too mention the amazing culture, awesome public transportation and the fact that a beer only costs about 75 cents (USD). Take a look and see why I think Prague should be on your bucketlist!!!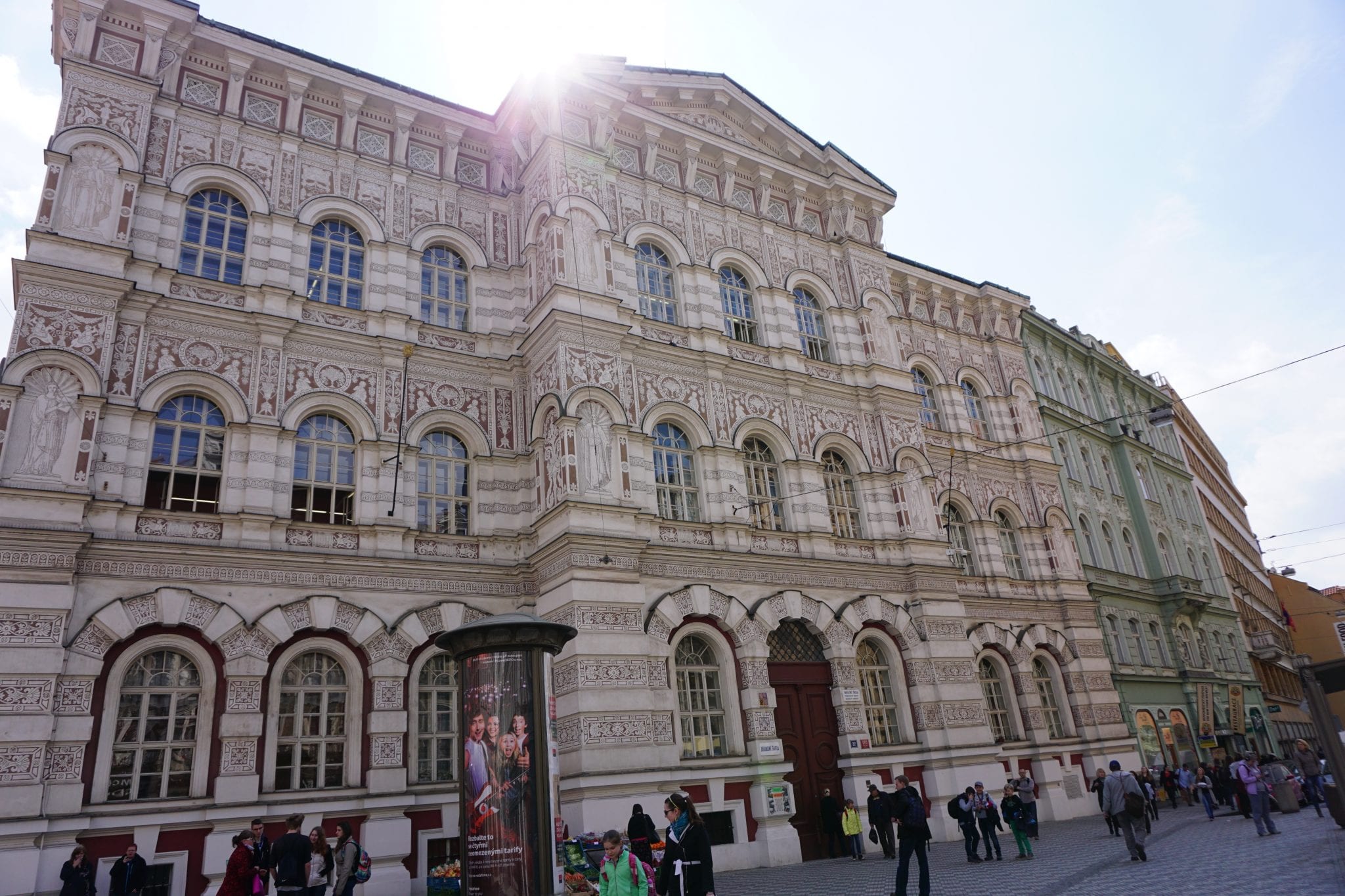 Gorgeous Buildings are Everywhere
Walking Across Charles Bridge Feels Like You Are At Disneyland
The Views Are Amazing
See… told you VIEWS!!!
Adorable Gates That Lead To Beautiful Places
Uber Cute Restaurants
Again… How Adorable Is This Restaurant??
Interesting History

A Mini Love Lock Bridge

Saint Vitus… You Could Go Just To Ooo & Ahhh Over This Cathedral

Changing Of The Guards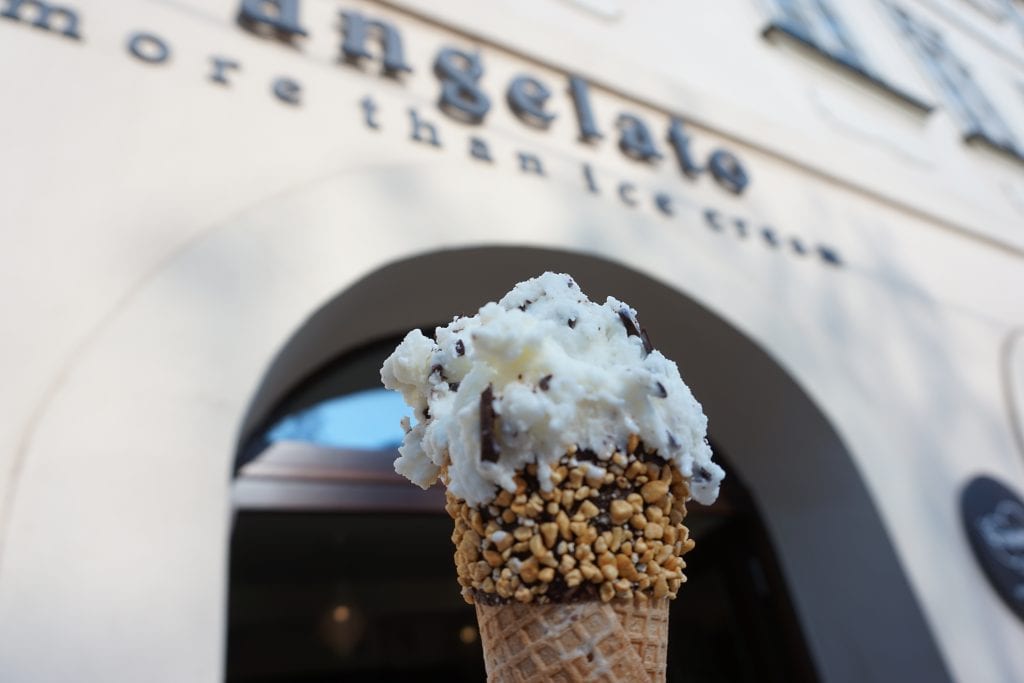 The Most Delicious Ice Cream in Town

Can't Miss An Obligatory Photo With The Instagram Famous Trdelnik Dessert
More Beautiful Buildings
Tons of Places to Reflect
My Favorite American Bookstore Abroad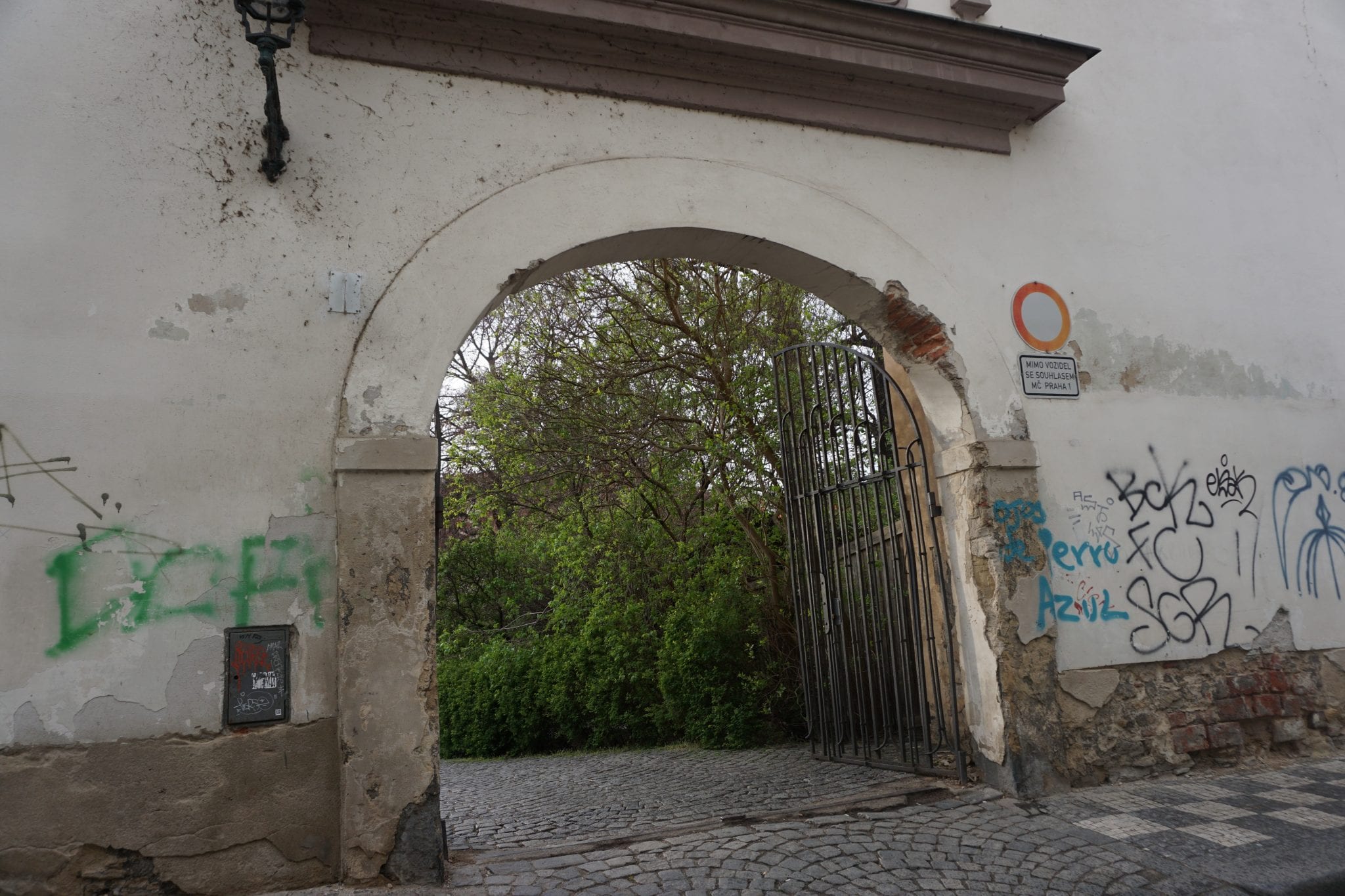 Secret Gardens
Gorgeous Flowers
Don't They Look Like They Are Going To Come To Life & Sing?
The World's Cutest Beehives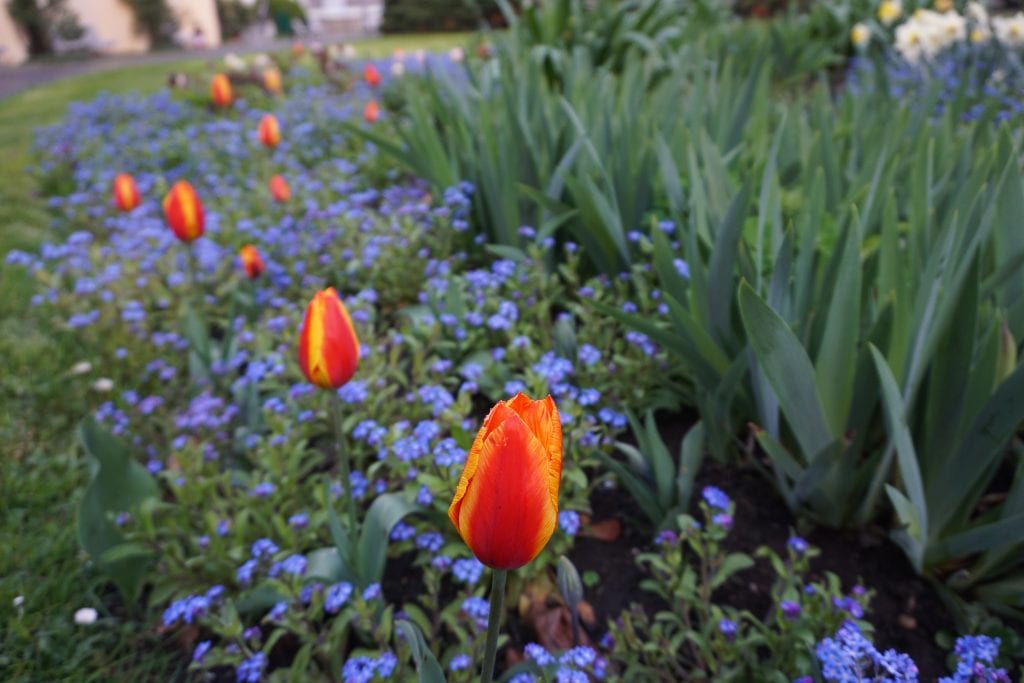 Tulips… Go Just for the Tulips!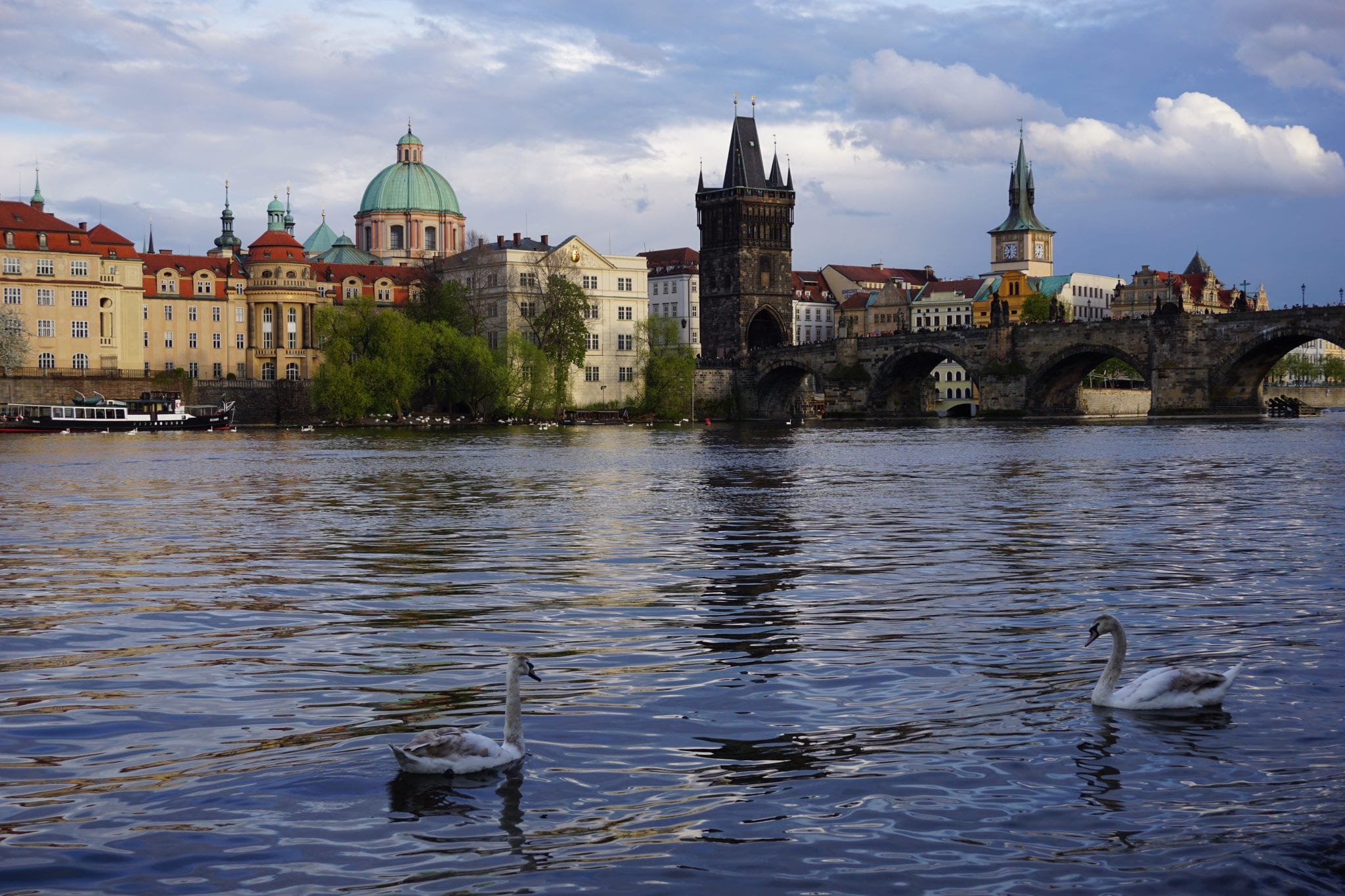 Swan Filled River… Seriously!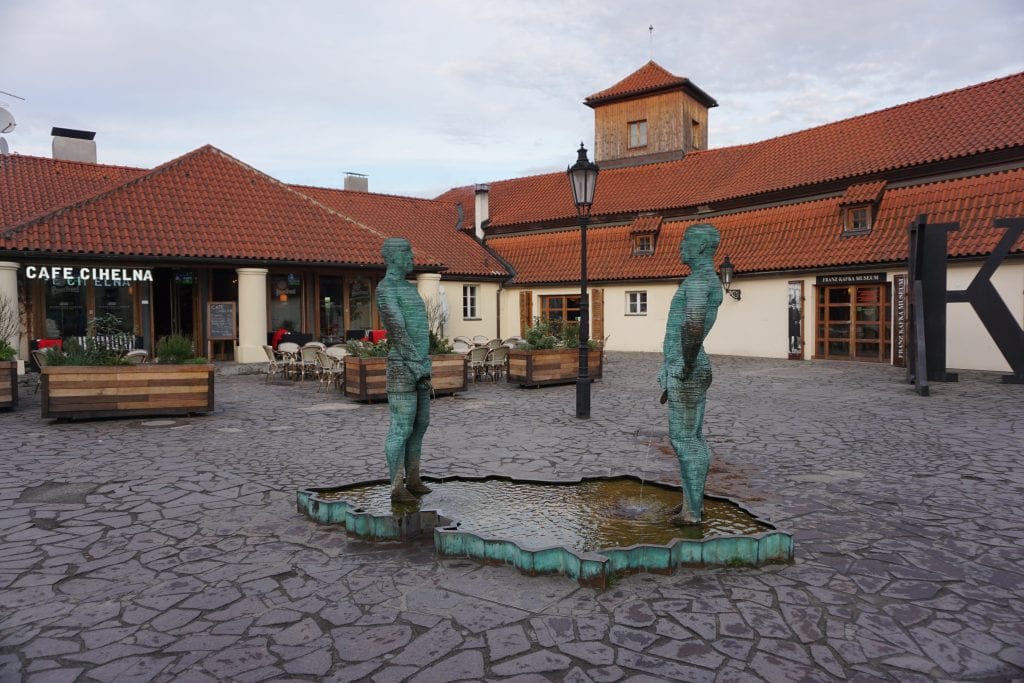 Chuckle at Proudy, David Cerny's Peeing Men Statue
Oogle at the Ceiling Inside Saint Nicholas
Contemplate More Crazy Art from David Cerny As You Visit the Upside Down Horse

Take in 360 Views Atop the Old Town Hall Tower
Aren't the Views from the Tower Beautiful!!!

Find Peace By The River

Be Frightened By The Scary Baby Statues… Again Thanks to Cerny
Pin for later-
Have you visited Prague?
If so what did you love most about your trip?
If not… do you want to?
Tell me in the comments below.