The East Coast of the United States is home to some of the most beautiful and family-friendly places to vacation. Whether you want to explore nature, learn more about American history, or chill out on the beach, there is something for everyone on the East Coast.
Today, we're talking about five of the best family vacations on the East Coast to help you plan an unforgettable trip for you and your family.
---
Our Top 5 Picks of the Best Family Vacations on the East Coast
As a mom of six wonderful children, you can imagine, finding family vacation spots that cater to both teens and little ones can be quite a challenge. Luckily, we've explored some of the best family vacation spots on the East Coast and I'm excited to share our adventures with you!
---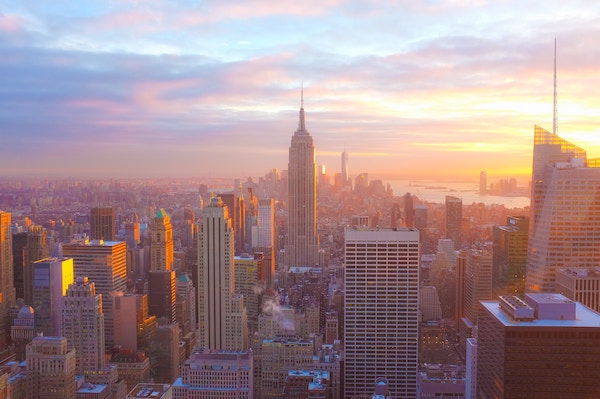 Known lovingly as NYC, New York City is home to historic landmarks, exceptional museums, diverse neighborhoods, and cuisine from every corner of the planet.
It's why over 8 million people have chosen to make the Big Apple their home, and why countless more vacation there from around the world. In "The City That Never Sleeps," there is no shortage of family-friendly activities and attractions.
The New York City Parks
Let's talk parks, because New York City is home to some positively iconic parks. While Bryant Park and The High Line are wonderful for children and adults, NYC's Central Park is the city's biggest and most famous park.
You can easily spend the whole day,or several, in Central Park because there are endless things to do.Check out the seals and bears at the Central Park Zoo, or feel like a king or queen at Belvedere Castle. Take a stroll by the Ramble and Lake or enjoy some ice-cream while sunbathing on the Great Lawn.
The New York City Landmarks
Outside the park are plenty of landmarks to visit, including the Statue of Liberty and the Empire State Building. Get some culture during your family vacation and stop by the Museum of Natural History, The Metropolitan Museum of Art, or the Children's Museum of Manhattan for the littlest visitors in your family.
When the sun goes down, the lights stay on in NYC. This is especially true in Times Square.
Because it is an entertainment and commercial hub, it has become one of the most famous tourist destinations in the entire city.
Broadway
While there are flashy billboards with massive LED displays, the main draw has to be the numerous Broadway shows. You and your family can see world famous theater productions, including Hamilton, The Lion King, Wicked, and many more.
The Food
Picky eaters in the family need not fear, as there is no food that isn't readily available in NYC. Pizza, Chinese food, bagels, fine dining, and family-friendly restaurants are always mere blocks away from wherever you may be.
Unlike any other city in the world, New York City is a perfect family vacation on the East Coast where you can sightsee, play, and dine all day and all night. If you do choose New York City as your location for your family vacation make sure you check out our list of things to do in New York City with Kids!
---
Another great family vacation spot and just a stone's throw from New York City is Boston, Massachusetts. As one of the oldest cities in the country, Boston offers locals and visitors plenty of places to explore sans car.
The History
You can take a deep dive in America's history by taking a visit to Paul Revere's House, the Bunker Hill Monument, and the Boston Tea Party Ships & Museum.
The Shopping
Even the shopping is historic in Boston. Opened in 1742, Faneuil Hall was once the site of several speeches by Samuel Jackson and other founding members of the United States. It now is the place to be for shopping, eating, and checking out street performers. Located near Faneuil Hall is Quincy Market, another historic building which now features shops and seafood that is to die for.
Other Activities
Want some fun in the fresh air? Ride the famous swan boats on the lake at the Boston Public Garden. With so many things to do and see, Boston is an idyllic spot for a family vacation on the East Coast.
If you do choose Boston for your next family vacation make sure you check out our list of things to do in Boston with kids.
---
3. Orlando, Florida
When you think of United States amusement parks, which amusement park comes to mind?
Chances are at least one of the amusement parks you came up with resides in Orlando, Florida.
Home to two of Business Insider's top amusement parks in North America, Orlando is the place to be for children or those who are children at heart.
Walt Disney World
Disney World is the motherland for anyone who loves amusement parks, Disney, or both! Inside the "most magical place on Earth" are four unique theme parks and two water parks to make all your family's dreams, and wishes, come true.
The Magic Kingdom offers guests rides, character encounters, delicious food, and one-of-a-kind accommodations you won't find anywhere else. Dine on food from around the world at EPCOT, then head over to the Animal Kingdom for some epic photo ops and a wild safari. Don't forget about Hollywood Studios, which offers rides and attractions for the thrillseeker in your gang.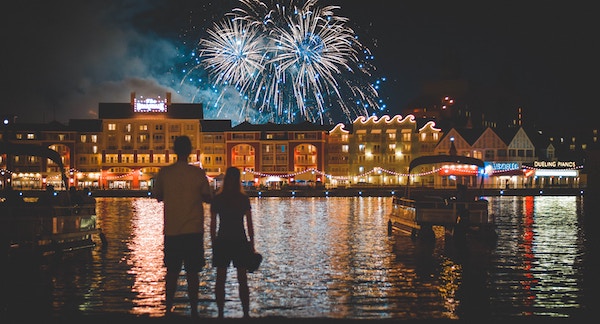 You can really tailor your family's vacation by booking one of over twenty-five Disney Resorts to suit your family's size, budget, and preferences, but, while it's easy to spend days or even weeks exploring Disney World, there is another amazing amusement park just fifteen minutes away.
Universal Studios
Universal Studios honors all things Hollywood through their rides, attractions, and dining in their two amusement parks and one water park. Grab your broomstick and fly on over to Diagon Alley at The Wizarding World of Harry Potter. Your children can drink butterbeer (don't worry, it's non-alcoholic!) while using their wands to make magical things happen around Diagon Alley.
From there, take the Hogwarts Express to Hogsmeade, modeled after the village straight from the beloved series, which features shops, restaurants, and, of course, Hogwarts Castle.
Don't worry if Harry Potter isn't your thing. There are rides and attractions themed after tons of great movies and television shows like Jurassic Park, Men in Black, Spiderman, and The Simpsons, to name a few.
Water Parks
Don't get beat by the Florida heat! Cool down at Volcano Bay where nineteen different water rides await like the Krakatau Aqua Coaster or Tonga Taniwha Tubes.
If you somehow manage to grow tired of amusement parks, there are lots of family beaches in Orlando to relax the day away as well.
Visit Orlando
Whether you choose to go to Disney World, Universal Studios, or both, you and your family will be guaranteed endless amounts of fun and make memories that will last a lifetime.
When it comes to Orlando, we have so many amazing articles and resources for you. Check them out here:
THE BEST UNIVERSAL ORLANDO FOOD & DRINKS [TOP 15 FOODS YOU HAVE TO TRY]
29 INCREDIBLE UNIVERSAL ORLANDO TIPS [SAVE MONEY & TIME]
11 AWESOME ACTIVITIES TO DO IN ORLANDO WITH KIDS
UNIVERSAL CITYWALK ORLANDO: 11 OF THE BEST THINGS TO DO AND MORE
THE BEST TIPS FOR BUYING CHEAP PARK TICKETS ORLANDO
---
3. The Barrier Islands, Virginia
The next East Coast location on the list is the place to visit if you love family water sports.
Just off the coast of Virginia's Eastern Shore are fourteen islands known as The Barrier Islands. While the islands used to be home to communities where families settled down, hurricanes caused residents to move inland. The Barrier Islands are now known for recreation and outdoor activities.
The islands are a water sports lover's dream come true. You can swim, boat, kayak, surf, and fish just off the shore. They also make a wonderful place to hike and bird watch.
If you're looking for something a little bit more relaxed, your family can lay down a blanket on the beach, have a picnic, and watch the waves come in. Make sure you have plenty of space for pictures on your phone. You're going to want to take a ton of photographs!
---
Another spot on the East Coast perfect for families to vacation is our nation's capital, Washington D.C. Washington D.C. has a wealth of monuments, museums, and attractions to keep your whole gang busy while having fun.
In the National Mall, you'll find the Jefferson Memorial and the Lincoln Memorial, which are completely free to visit. On a beautiful day, you and your family can grab some ice cream and hang out by the Lincoln Memorial Reflecting Pool or have a picnic on the lawn by the Washington Monument.
Some of the best and most famous museums in America are found in Washington D.C., and many of them are actually free! The National Museum of American History, National Air & Space Museum, National Museum of African American History and Culture, and the National Zoo (all Smithsonian museums) are free to the public.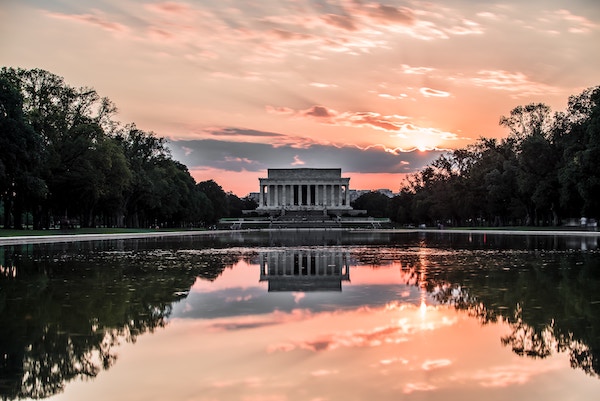 Get the kids outside at the United States Botanic Garden. This attraction is also free, and features stunning plants, flowers, and sculptures.
Your little ones will also absolutely love Clemyjontri Park, which is a 2-acre mega playground with slides, monkey bars, and rides. It's just a quick car ride outside of D.C.
Of course, there are countless kid friendly activities in D.C. like mini golf, the Beauvoir Outdoor Playground, and many, many parks.
Want to make sure your children learn a little something and experience some culture while on your family vacation in the East Coast? Washington D.C. has you covered!
If you end up planning a trip to Washington DC, make sure you check out our list of the best things to do in Washington DC with kids.
---
5. Mount Desert Island, Maine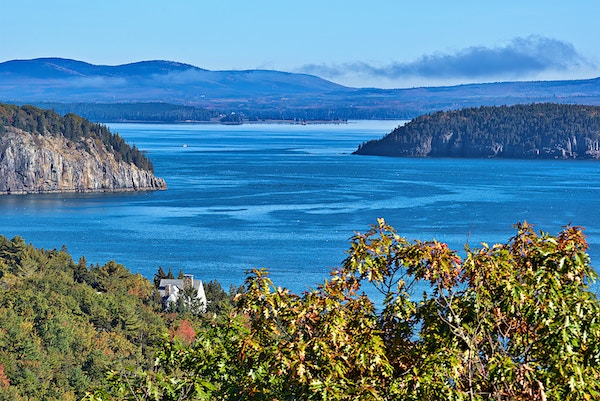 Just off the coast of Maine is Mount Desert Island. This special island is home to not one but two amazing places that make it an extraordinary place for a family vacation on the East Coast: Acadia National Park and the town of Bar Harbor.
Acadia National Park is a nearly 50,000-acre park off the coast of the Atlantic Ocean. You get a little bit of everything in this park, from beautiful beaches to snow-capped mountains. Its wild residents include moose, bears, whales, and various birds. You and the kids can hike, bike, boat, swim, fish, or explore the tidepools.
At night, you can watch the sunset before retiring to your campsite if you'd like to spend the night under the stars.After your visit to Acadia, you'll see why some refer to it as the "Crown Jewel of the Atlantic Coast."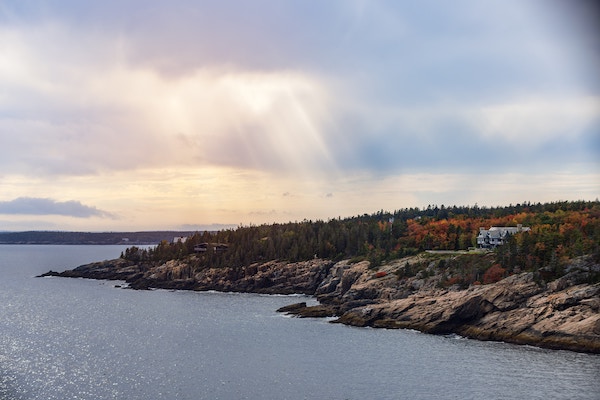 Just outside Acadia National Park is the picturesque town of Bar Harbor. Founded in 1796, Bar Harbor is now home to a little over 5,000 residents. Aside from having easy access to Acadia National Park, Bar Harbor offers visitors plenty of things to do.
The Shore Path is a half-mile stroll along the eastern shore of the town, beginning at the lovely Agamont Park and taking you to views of the four Porcupine Islands. There is also Bar Island, which is accessible by foot when there is low tide.
Speaking of tides, there are plenty of water sport activities like kayaking, boating, whale watching, and guided boat tours of the islands. Bar Harbor also has great shops for special souvenirs and delicious restaurants where you can taste their famous Maine lobster.
As far as family vacations go, Mount Desert Island should be one of your "Maine" choices.
---
Frequently Asked Questions about the Best Family Vacations on the East Coast
When is the Central Park Zoo open?
From November through March, the zoo is open from 10:00 am to 4:30 pm. From April to November, the zoo is open from 10:00 am to 5:00 pm.
Can I explore the Boston Tea Party Ships & Museum at my leisure?
Unlike most museums where you can explore at your own pace, the Boston Tea Party Ships & Museum provides you with a one-hour tour and your very own colonial host.
When is the best time to visit Disney World?
January through February is a good time to visit if you want the crowds to be light. October through the end of December is a good time to visit if you want to check out Disney's holiday decorations and holiday-themed food. 
Do you need a permit to camp at Acadia National Park?
Prior registration is required to camp at the park. Click here for details.
---
If you enjoyed our list of the best family vacations on the East Coast, you might also like:
18 INCREDIBLE THINGS TO DO IN NEW YORK WITH KIDS [+ WHERE TO EAT & STAY]
TOP 10 PLACES FOR THE BEST COASTAL VACATION RENTALS IN THE UNITED STATES
THE BEST PARK CITY DISCOUNT LIFT TICKETS [+ HOW TO FIND THEM!]
---
Pin-it for later: The 5 Best Family Vacations on the East Coast