In the word of the Great Alice Cooper: School's out for summer! I always tell my husband we only have 18 summers with our kids and we really need to make the most of them. We have been lucky enough to go to numerous destinations and a lot of our favorites were right here in the U.S. After 16 years of summer vacations, we've compiled a list of our families favorite spots to visit. These are places that are great for kids of all ages and truly are some of the best summer vacation spots in the U.S.
Of all the best vacation spots in the U.S., Hawaii has to top the list. Hawaii is beautiful any time of the year and summer is no exception. Our personal favorite place to visit is Aulani. Aulani is a Disney Resort and Spa that rests on a beautiful beach on the island of Oahu. There are tons of amenities at the resort including a massive water park, family-friendly pool parties, a top-tier kids' club, and a chance to meet your favorite Disney characters. It is the perfect mix if you have members of your family who love Disney and those who just want to enjoy the beauty of Hawaii.
There are a wide variety of room options from standard hotel rooms to two bedroom villas which is perfect for large families. You can check out my full review and photo tour of Disney Aulani Here!
If you think Aulani would make for the best summer vacation ever, get to booking here!
If you are heading to Maui, the place to stay with kids is the Grand Wailea. Check it out here!
Deer Valley/Park City, Utah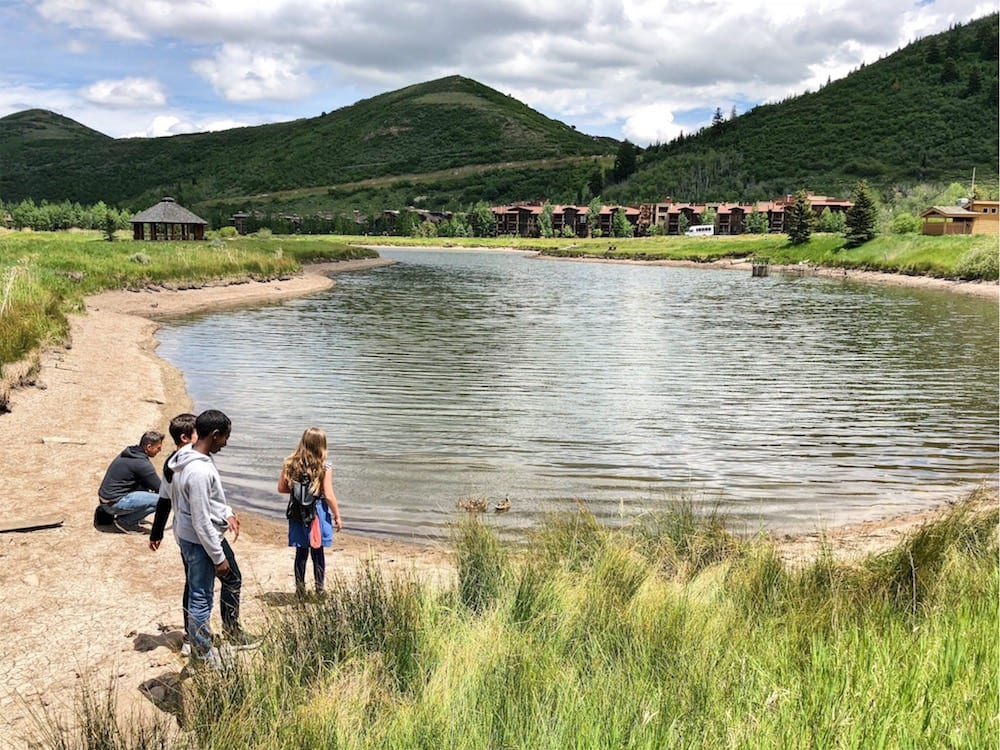 Last year we visited Deer Valley for a summer vacation. It immediately went to the top of my kids list as one of their favorite spots to visit. Deer Valley in Park City is incredibly popular in the winter thanks to the bright white slopes, though when the snow melts, the mountain is exposed, offering miles and miles of hiking and biking trails. Beyond adventuring and exploring the outdoors, there are also a number of outdoor concerts, festivals, and farmers markets spread across the area during the summer months.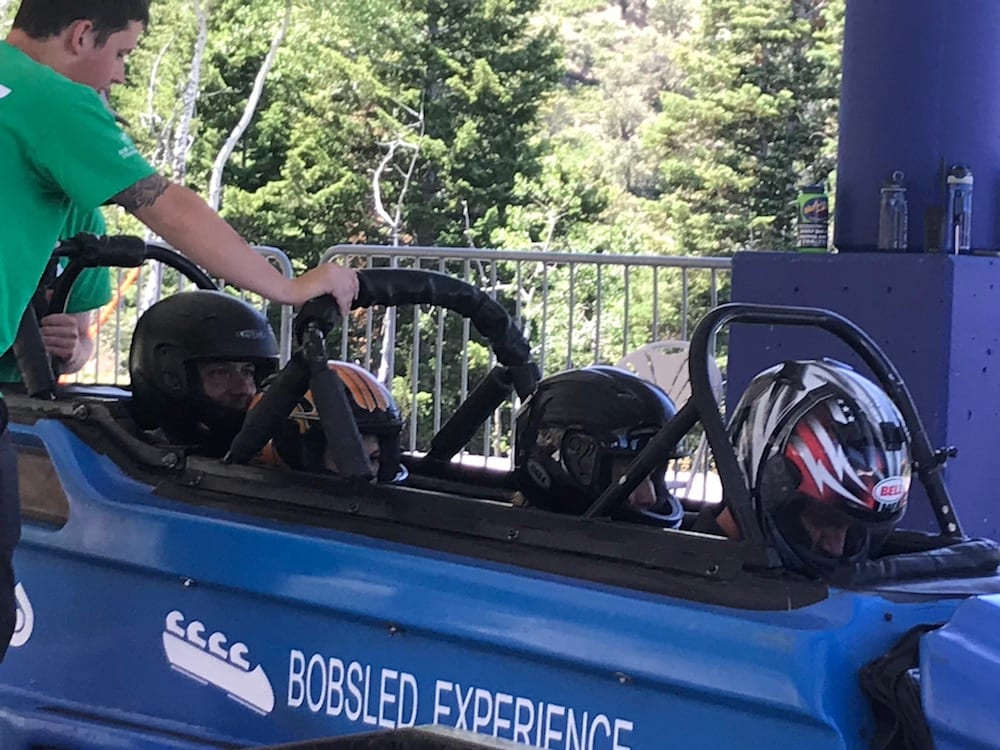 Want a little more adventure, check out the Olympic Park at park city, where you can enjoy a bobsledding experience, ziplining, tubing down a ski jump hill and more. It truly is epic.
There are a wide variety of lodging options that allow you and your family to enjoy one of the most scenic places in the state.
Must See In Deer Valley & Park City
We stayed at the Stein Eriksen Lodge and absolutely loved it! Book your stay here.
Portland is one of the hippest cities on the west coast, and while it may be rainy most of the year, the summer's are absolutely gorgeous, allowing citizens and tourists the chance to get out and explore the city. From visiting Washington Park and checking out the Oregon Zoo to visiting Oaks Park Amusement Park to enjoy some family-friendly rides, the city is full of activities.
There are a ton of fun and quirky things to do in Portland with kids, you can check out my full guide here.
Must See In Portland
We stayed right in the middle of everything downtown at the Kimpton Riverplace Hotel, which you can find current rates for here!
New York has to be on the list as one of the best vacation spots in the US for kids. The city offers tons of stuff to do, see, taste, and soak in. From a child's eyes, it's one of the most awe-inspiring places on Earth. There are tons of sightseeing opportunities, thousands of restaurants, and a ton of different places to shop.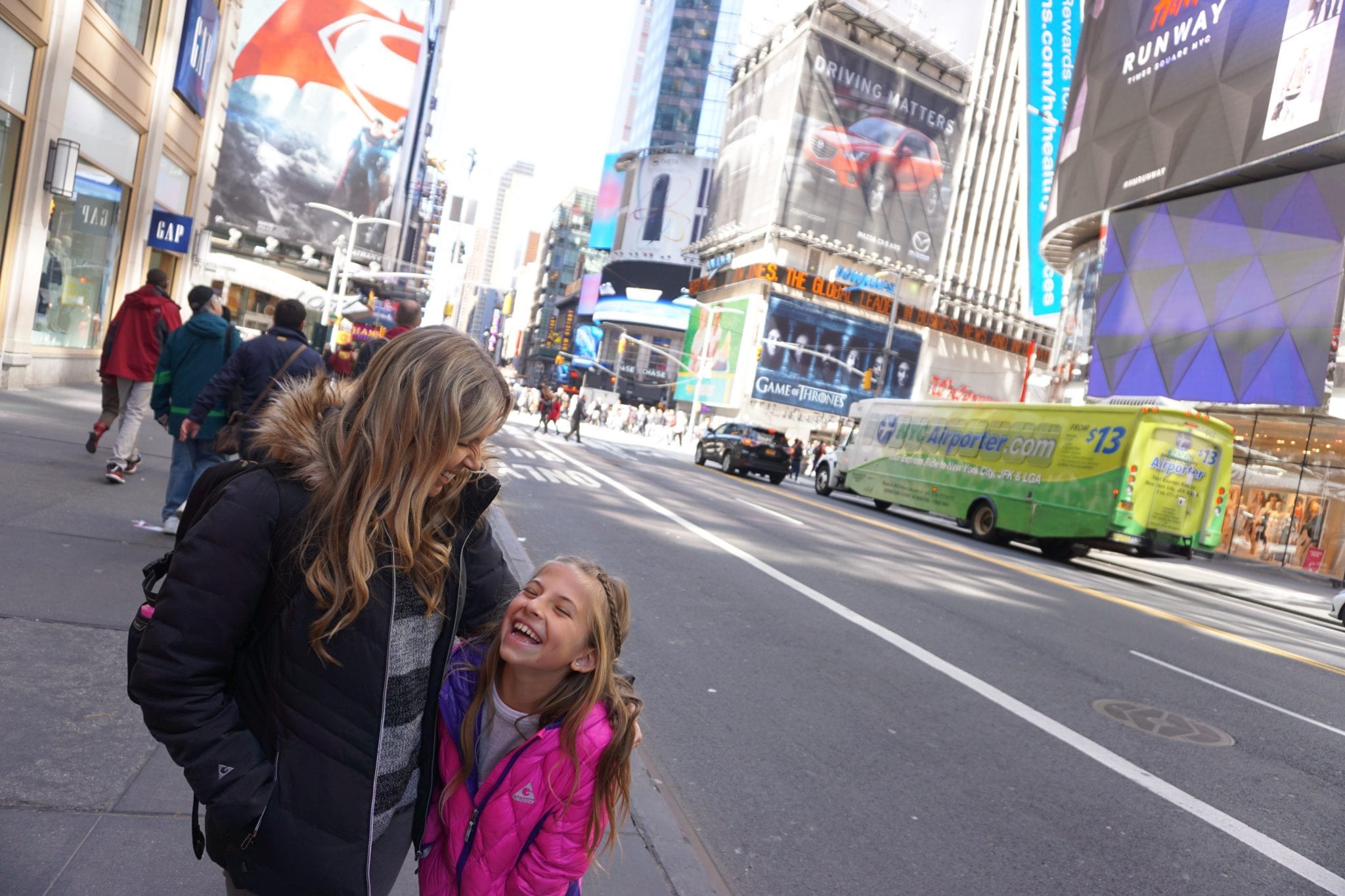 You can take this time to expose your kids to performance art with a good Broadway show or take a bike ride around the iconic Central Park. Make sure to check out some of the best New York hotels so that you can find the best place for your family. We stayed at The Hotel Beacon and would definitely recommend it for families as it is both beautiful and functional. Book your stay here!
Must See In New York
Margaritaville – Hollywood, Florida
Margaritaville is a way into the life of the acclaimed singer-songwriter, Jimmy Buffett. This beach resort, located on the coast of South Florida, has a large mix of entertainment and relaxation. Take your family there and you can all enjoy the legendary Hollywood Broadwalk
Margaritaville is home to sandy, white beaches and endless fish tacos. While the kids are out playing in the water, you can enjoy some of the resort's famous margaritas. You can check out my full review of Margaritaville, here!
Must Do In Margaritaville
Enjoy the waterslide at Pool Paradise
Hang ten on the FlowRider Surf Experience
Go cycling on the famous Broadwalk
It really is paradise! Margaritaville
Coronado, California – Best Vacation Spot for Relaxing
One of my absolute favorite places on earth is Coronado Ca. If you're looking to take in the sunny beaches of Southern California, Coronado is definitely one of the best vacation spots in the US. Unlike San Diego proper, Coronado is a lot more laid-back, giving you fewer crowds, yet still providing a gorgeous view of the San Diego skyline.
Downtown Coronado is a great place to walk around and get dinner after a long day of hanging out at Coronado Beach. There are many miles of bike paths that are parallel to the shoreline, giving you and the family the opportunity to bike around and take in the scenery.
Must See In Coronado
Loews Coronado Bay Resort is one place we could return to again and again because we love it so much. They have a ton of activities for kids, and a wonderful pool. You can book a stay here!
Check out my complete guide to Coronado with kids here!
Knoxville/Pigeon Forge, Tennessee
When people think of Tennessee, most think of places like Nashville. It's often that Knoxville and Pigeon Forge get left in the dust. Summer is an excellent time to visit Pigeon Forge. You can experience the Dollywood amusement park, check out the Titanic Museum, or discover an endless amount of music in this celebratory city.
While visiting Pigeon Forge is fun, personally, I love staying in Knoxville which is just 25 minutes away. Knoxville square is an adorable place to grab a bite to eat and walk around. Little kids will love the Muse, and if you have older kids you must visit Ijams Nature Center. There are ziplines and a ropes course which was the highlight of our trip to Tennessee.
Beyond the rich culture and history that can be found in Pigeon Forge, there are some pretty unexpected attractions and events around the area, such as the legendary barrel races and the Alcatraz East Crime Museum with tons of gangster memorabilia.
Must See In Knoxville/Pigeon Forge
Where to Stay:
If you enjoy breakfast in bed and thoughtful touches throughout your stay, THE TENNESSEAN is the perfect place to be. They are located right in the heart of Knoxville, just a short walk away from Market Square. We stayed here for three nights and the service and rooms were amazing. Book your stay here!
San Francisco, California
Families don't visit San Francisco to go relax on the beach. There are just way too many things to explore in this fine city, from history to art, to cuisine, and beyond. It's one of America's most iconic cities and is home to some of the most iconic landmarks, such as Golden Gate Bridge, Alcatraz, and Chinatown.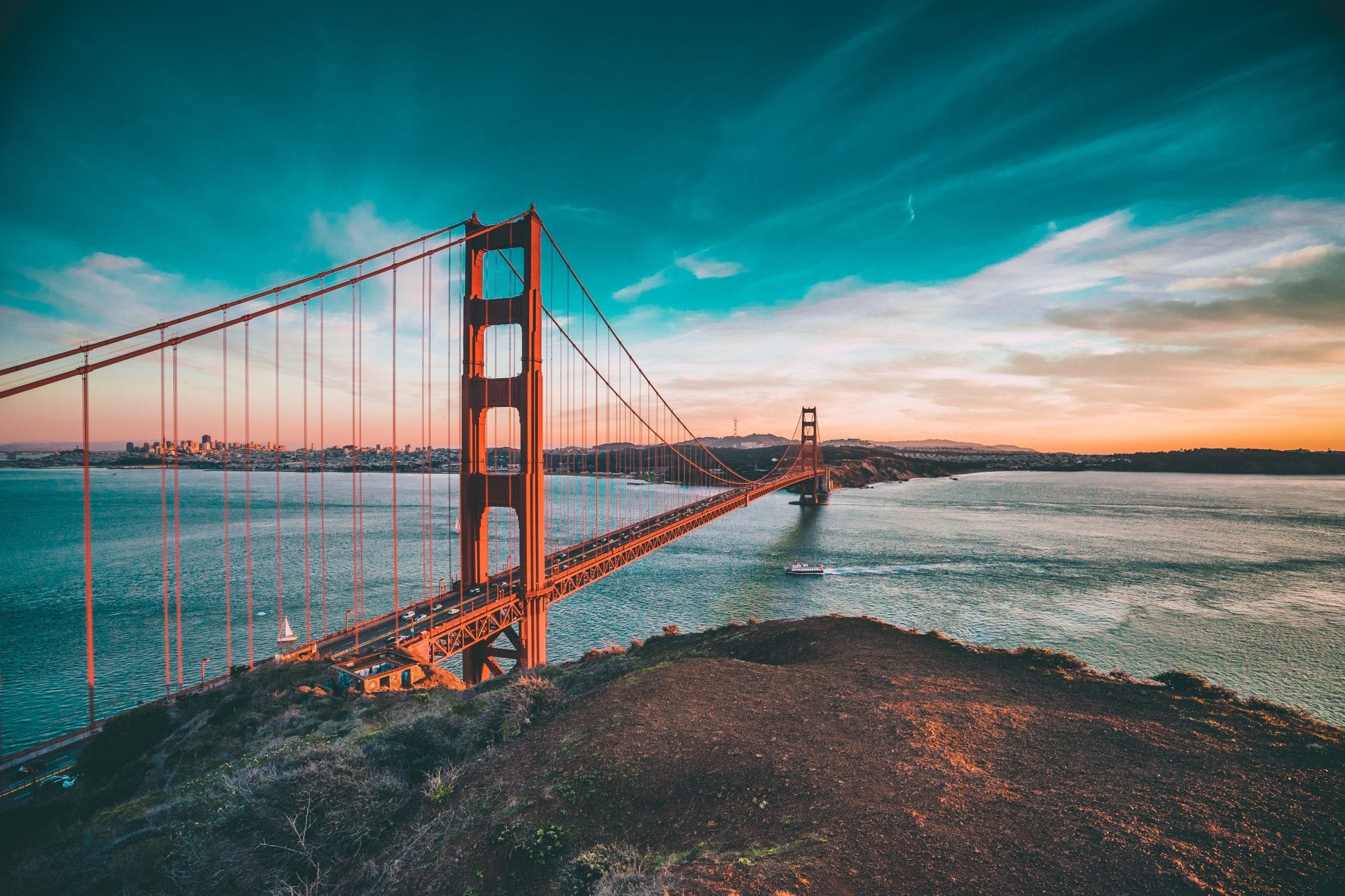 The great thing about San Francisco is that it will please everyone, as there are thousands of possibilities once you get in the city. Whether you choose to stay in the ritzy, Silicon Valley-style neighborhoods or the grimier, historical parts of the city, is totally up to you! We would recommend the Fairmont Heritage Place, Ghirardelli Square for its great location and amenities like complimentary bicycles! Check current rates here.
Must See In San Francisco
Universal Orlando – Best theme park vacation spot for older kids
While we love Disney World, as our kids got older, Universal took over as our kids favorite theme park. You'll never quite see the same smile on your kids' faces as when they step into the magical world of Universal Orlando. The love for Universal has grown tenfold since the Wizarding World of Harry Potter was introduced.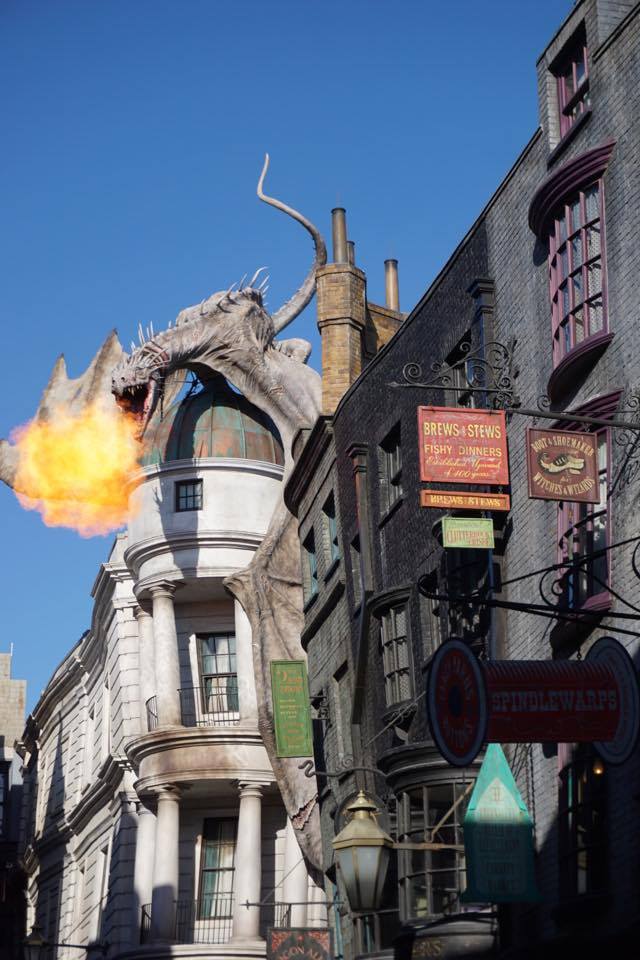 Planning the trip can be a bit stressful, as there is so much to consider, though once you get there, the fun begins. There are two top-tier theme parks, a water park, six major hotels, and about a thousand choices to make when putting your itinerary together. Luckily for you have some great tips on maximizing your Universal Orlando trip.
Must See In Universal Orlando
I highly recommend staying at the Lowes Portofino Bay Resort, you get unlimited express passes and the hotel is walking distance to the parks.
Disney World – Best overall theme park vacation!
How could we not include Disney World as part of the best summer vacation spots in the U.S. for families? We have been to Disney World over 25 times and each time it is a new experience.
Take a deep breath. You're about to enter one of the most magical places on Earth. With four incredible theme parks and two top-notch waterparks, it's almost overwhelming how many things there are to do in Disney World.
If you're planning on going, we recommend taking off at least a week to make sure that you can explore everything. There are a ton of resorts to stay at Disney World, our personal favorite is Beach Club and the Animal Kingdom Lodge.
Must See In Disney World
Enjoy the most magical show on Earth: Fantasmic
Explore some wild terrain at the Animal Kingdom & fly on a Banshee
Visit Epcot and dine around the world
I have several articles about Disney World, the best place to start is my Ultimate Guide.
We have long considered Disney's Beach Club Resort a second home. It is beautiful, in walking distance of Epcot, and has some pretty fun pools. Look into booking your stay here!
Wisconsin Dells might not seem like a place to so in the summer, however, you might be surprised by just how much there is to do there during the summer. There are a wide variety of attractions from miniature golf, to escape rooms, to go kart rides and more.
Wisconsin Dells is home to a variety of indoor water and theme parks that provide hours and hours of family fun. You can also take time to explore the downtown area for a little shopping extravaganza.
Must See In Wisconsin Dells
Disneyland in Anaheim is one of the most iconic theme parks in the entire world and is packed with tons of different attractions and thing to do. From amazing rides, to one-of-a-kind shows, to fireworks, to parades, you and your family will experience things that you can't experience anywhere else.
Anaheim is not just Disneyland though, there are a ton of things to do for families. You can fly a simulator jet, swing on a trapeze, see a Medieval show. Check out my top 10 things to do in Anaheim, here!
Must See In Disneyland
See one of the many celebratory parades
Snap a pic in front of the Magic Castle
Grab a seat for the nightly firework show
We really enjoy staying at the Townplace Suites Maingate which is near Angel Stadium. Book your stay here!
Yosemite is packed with a world of natural wonders that you can't experience anywhere else in the world. From the number of awe-inspiring hikes to the variety of outdoor summer activities like mountain biking and boating.
We recommend taking the family on one of the many Yosemite hikes and then grabbing a bite to eat at Yosemite Valley, the spot where you'll find the majority park's attractions.
Must See In Yosemite
Tenaya Lodge at Yosemite is truly stunning and I think the best way to stay near the parks. Book your stay here!
It's no surprise that the southwest gets hot during the summer. If you live in that area and are looking for a place to visit in your backyard, we recommend checking out Texas Hill Country River Region.
With miles and miles of scenic trails in Garner State Park and a one-of-a-kind river tube experience at Buffalo Creek, it's the perfect way to keep cool and get your family outdoors on a wholesome summer vacation.
Must See In Texas Hill Country River
Lake Tahoe is both breathtaking in the summer and the winter. While in the winter, you can ski and snowboard, during the summer there are a ton of fun activities. We truly think Tahoe is one of the best summer vacation spots in the US for families because there is something for everyone. Enjoy some beautiful hikes, jet ski on the lake, enjoy a beach day, or take a ridiculously fun river float.
Must See In Lake Tahoe
Visit the top of Heavenly for some amazing views and activities for the kids.
Enjoy a lake float on the Truckee River
Enjoy a beach day at one of Tahoe's many beaches
You can check out all the top things to do in Lake Tahoe during the summer here!
Hopefully, this list of the best vacation spots in the U.S. has inspired the vacation planning inside of you! Summer is all about spending time with the family and creating unforgettable memories and each of these places on our list offer unique ways to make that happen.
If you have any questions about any of these destinations feel free to comment below or message me on our Instagram
Pin for Later – 15 of the Best Summer Vacation Spots in the US for Families