Loews Ventana Tucson Canyon is a gorgeous award-winning family-friendly Tucson resort positioned in front of the stunning Catalina Mountain range in the middle of the desert in Tucson Arizona. This giant resort has plenty for both kids and adults to do including a great pool, a gorgeous golf course, amazing food, tons of access to nature trails and more! It is a great place to visit whether you are heading to Arizona for spring break or being a snowbird and heading down for the winter. There is so many things to do in Tucson and this is the place to stay.
Why I Love Loews Ventana Tucson Canyon: a Family-Friendly resort
1. Service:
From the moment you arrive, you are treated like a star at the Lowe's Ventana Tucson. Bellhops meet you as you pull in and escort you and your luggage to the front desk where you are welcomed with a warm smile and jaw-dropping views of the Catalina Mountain Range. And, that is just the beginning. It is clear that Loews takes great pride in extraordinary service because every staff member goes out of their way to make you feel welcomed, comfortable and happy throughout your stay.
2. Rooms:
There are nearly 400 guest rooms including 27 suites at the Loews Ventana Tucson Canyon Resort and they are all incredibly spacious with plenty of room for the kids! I enjoyed a lovely double queen room with a large balcony overlooking the pool and mountainside. It also had a massive soaking tub in the bathroom that looked so inviting.
The resort appears to be a bit older (as many Tucson resorts are) but the rooms are all nicely renovated with modern amenities, furniture, electronics, and plush bedding.
3. Dining:
Loews Ventana Tucson Canyon has 4 eateries on the property including Flying V Bar & Grill, Canyon Cafe, Vista Barista and Bill's Grill. Flying V is perfect for an evening out featuring over 70 tequilas and signature cocktails, table-side guacamole, and savory entrees. Canyon Cafe offers breakfast & lunch with sweeping views of the Catalina Mountains. I recommend their coconut quinoa for breakfast- it was delicious! Vista Barista serves up delicious coffee drinks, smoothies and more. And, Bill's is a poolside grill with typical fare.
If your stay lands on a weekend make sure to make reservations for the Canyon Cafe's top-rated Blues, Brews, and BBQ Sunday Brunch. As you can see from the photos below it's quite the feast!


Lastly, if you feel like dining in Loews also offers fantastic room service as well. Their menu is creative and tasty. Perfect for when you need to get some work done or are too tired to go out.

4. Kid-Friendly Rating:
The Loews brand has been a huge hit with our family. We find their resorts to be incredibly kid-friendly from their welcoming staff who always make it a point to acknowledge our children, to their complimentary gift bags (for kids 10 & under), and their "Kids Closet" which has helpful items for kids like toys, books, strollers, night lights, potty seats, baby bathtub, baby blankets, outlet protectors, and more.
Although I did not have kids with me on my most recent visit, I know a thing or two about what hotels need to have in order to keep kids happy. And, Loews Ventana Canyon nailed it! Besides the typical amenities offered at Loews Brand Hotels this resort also has two beautiful heated pools set below the stunning Catalina Mountains where kids can enjoy poolside games, live music, and dive-in movies  (during summer and holiday weekends). *Parents will love the complimentary sunscreen!
Kids will also love the hiking trails, wildlife viewing & kid-friendly menus. Parents looking for some alone time will appreciate the Coyote Kids Club and the Babysitting services offered through the concierge.
5. Things to Do On Property:
There is plenty to do on property at this family-friendly Tucson resort including an easy walk to this magnificent waterfall on the backside of the property studded with incredible Saguaro Cacti.

Did you know the Saguaro Cactus can grow to be between 40-60 feet tall and when fully hydrated can weigh between 3200-4800 pounds!

There is an abundance of wildlife that calls the Catalina Mountain Range home including tortoises, coyotes, birds, bobcats and snakes. If you are lucky you may get to see some of them as you roam the property. Guided property tours are also available each morning.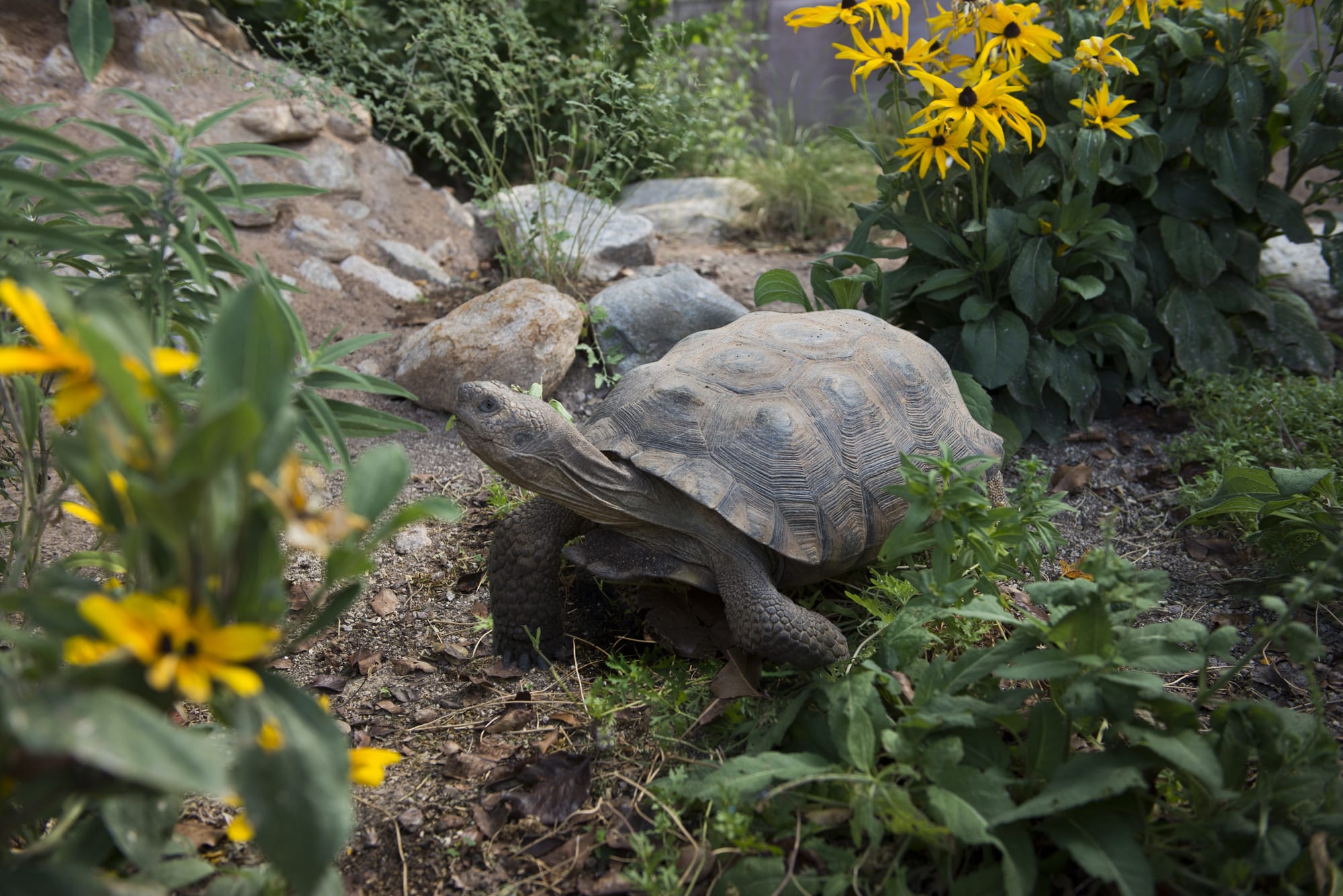 And, for all the golfers in your family, the Catalina Mountains also make a great backdrop for the two Tom Fazio-designed PGA golf courses on property.
Overall:
Loews Ventana Tucson Canyon is perfect for families, business people and couples looking to relax and unwind in a luxury setting. The resort is reasonably priced especially given their luxury status and large room sizes. This Loews is also a pet-friendly hotel so travelers who are traveling with their fur-babies can enjoy this gorgeous property. Check their prices here!
Loews Ventana Canyon | 7000 N. Resort Drive Tucson, Arizona, 85750 | Phone: 520-299-2020
pin for later-
What are some of the factors you take into account when looking for a family-friendly hotel?
Check out my other Arizona Articles!
5 Reasons Tanque Verde Ranch makes a Great Family Vacation
The ULTIMATE Guide Things to do in Tempe with Kids
Thinking of visiting Saguaro National Park? Check out this article from Y Travel Blog before you go!
*At times Global Munchkins may receive complimentary stays or discounted rates for the purpose of our honest review. However, all thoughts and opinions expressed here, as always, are 100% our own. **some photos provided by Loews Hotels
Latest posts by Mama Munchkin
(see all)