Let's face it when it comes to Friday what better destination to get you ready for a relaxing weekend than Hawaii? They don't call it Aloha Friday for nothing, right? So, here are some gorgeous pics from our trip last November to the beautiful islands of Hawaii. Wishing you all a wonderful weekend!!!
Views from the plane.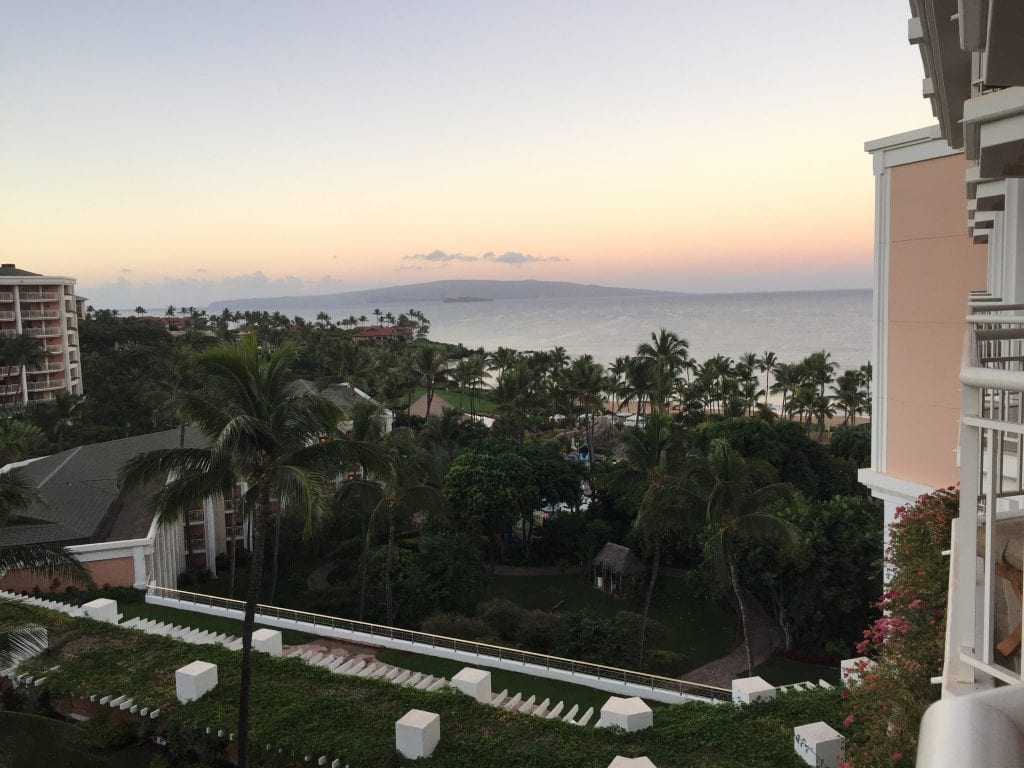 Grand Wailea, Maui
Grand Wailea Lobby
Grand Wailea Fountains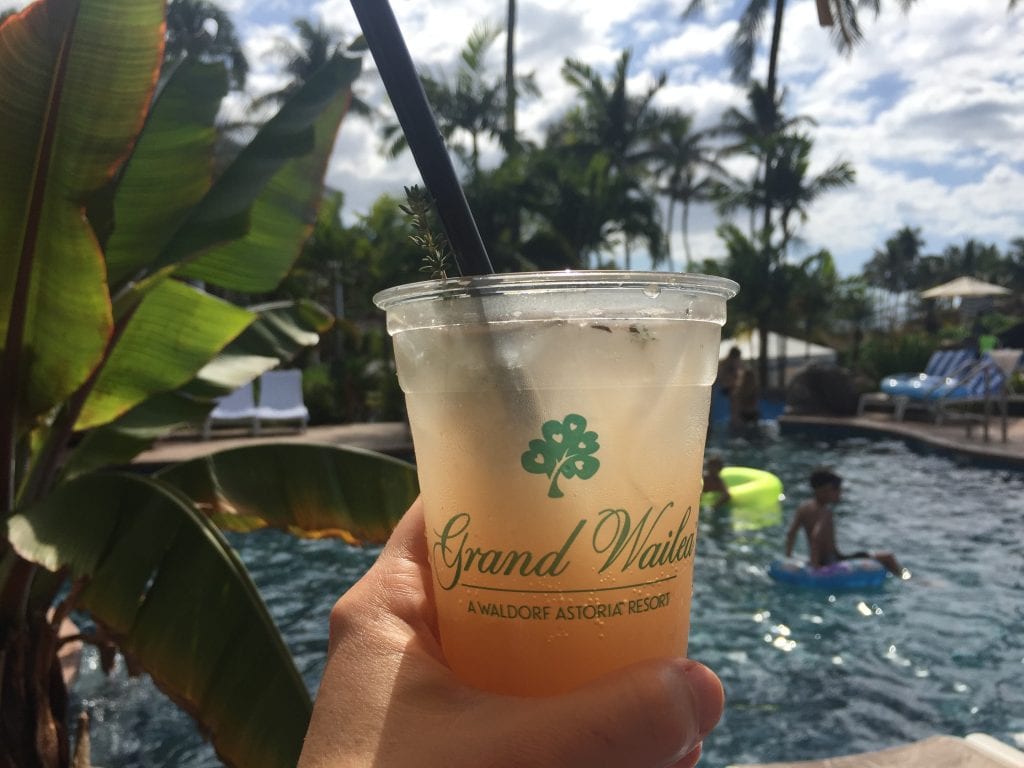 Cocktail Time!!!
Grounds at Grand Wailea in Maui
Making a splash at one of our favorite hotel pools- Grand Wailea. Read our review here.
Love the colors.
View of Grand Wailea's beach. Did you know all Hawaiian beaches are public?
Two of my munchkins getting a closer look.
Proof that miracles are all around you in Hawaii.
Napua Sunset cocktail… great way to kick off the night!
Although, nothing beats the actual sunsets in Hawaii.

Zipline fun with Skyline Eco Tours. Read more about that here.
When in Hawaii everyone surfs. The munchkins learned how at Royal Hawaiian Surf Academy- they were amazing!
Read our review about this awesome surf school here.
They even teach you how to do this… okay well maybe not. That was the kids instructor 😉
We also checked out the Maui Ocean center which is great for families. And, rescue and release based!
Read more about Maui Ocean Center on our review here.

This is the plantation house papa munchkin and I were married at back in 2003.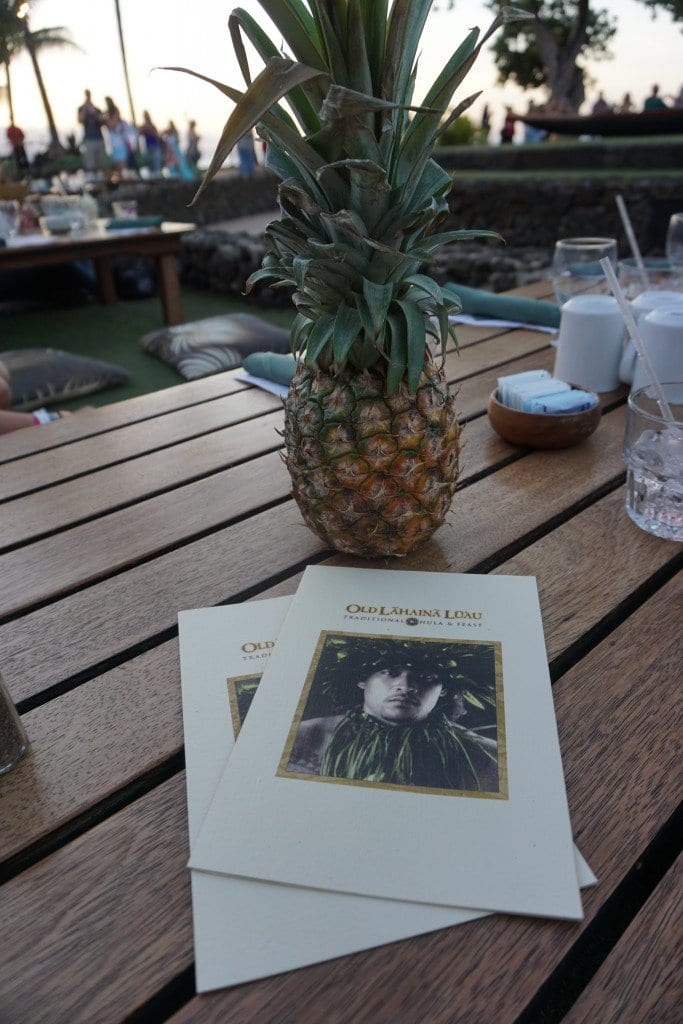 Luau's are another MUST DO when visiting the Hawaiian Islands.
We loved Old Lahaina Luau. Read why here.
Receiving her lei at the luau, customary in Hawaii.
I love that Old Lahaina Luau is actually waterfront. Can't beat this view.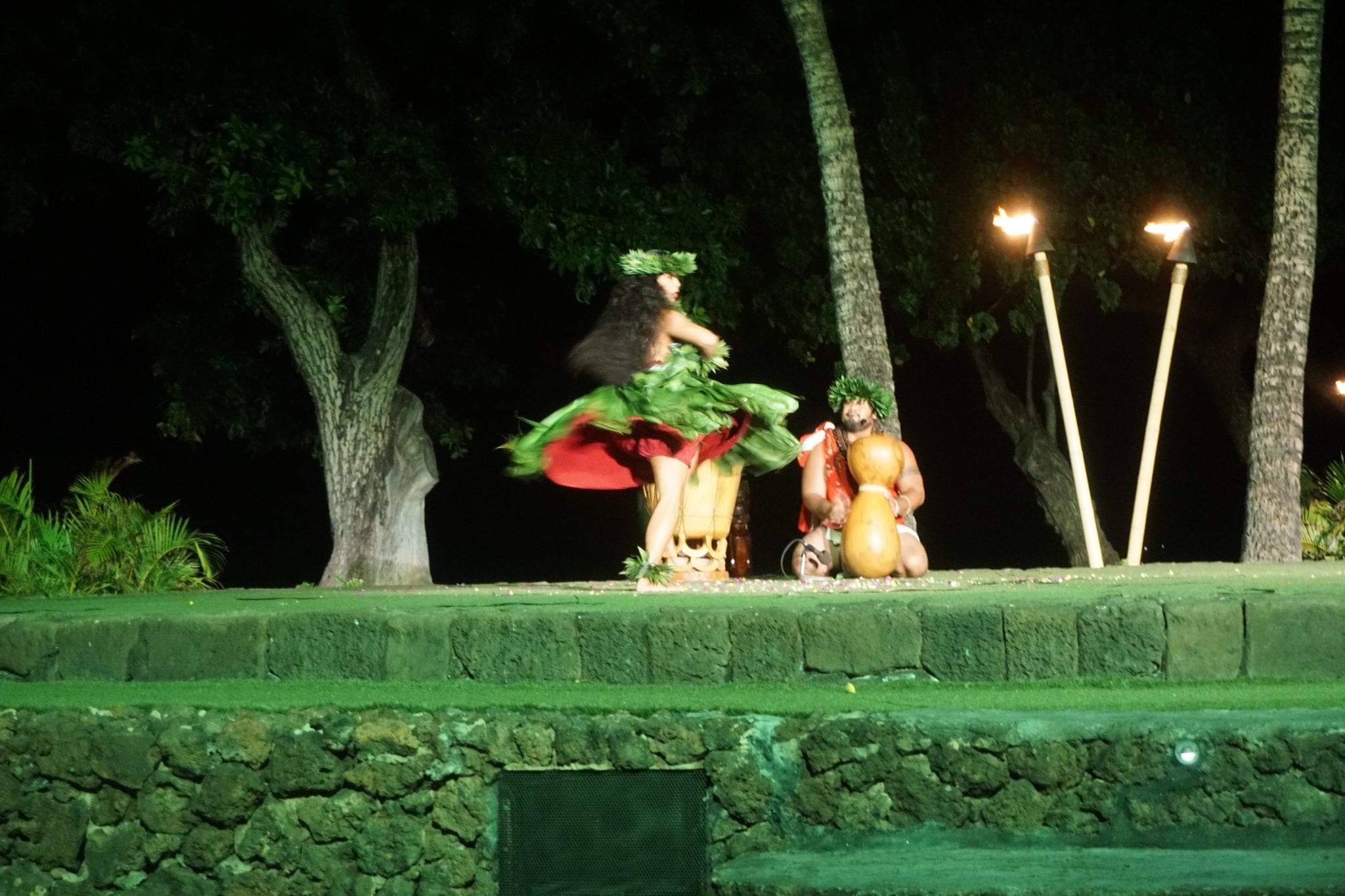 The authentic show begins once the sun sets. And, the night ends with banana bread. Win/ Win!!
Next we flew to the island of Kauai. We stayed at the Villas at Poipu Kai which I highly recommend.
The first day was a bit cloudy and rainy but that didn't stop the boys from playing on the beach.
And, the ocean was still a beautiful sight.
Although, the next day the vibrant Hawaiian colors were back. Incredible difference right?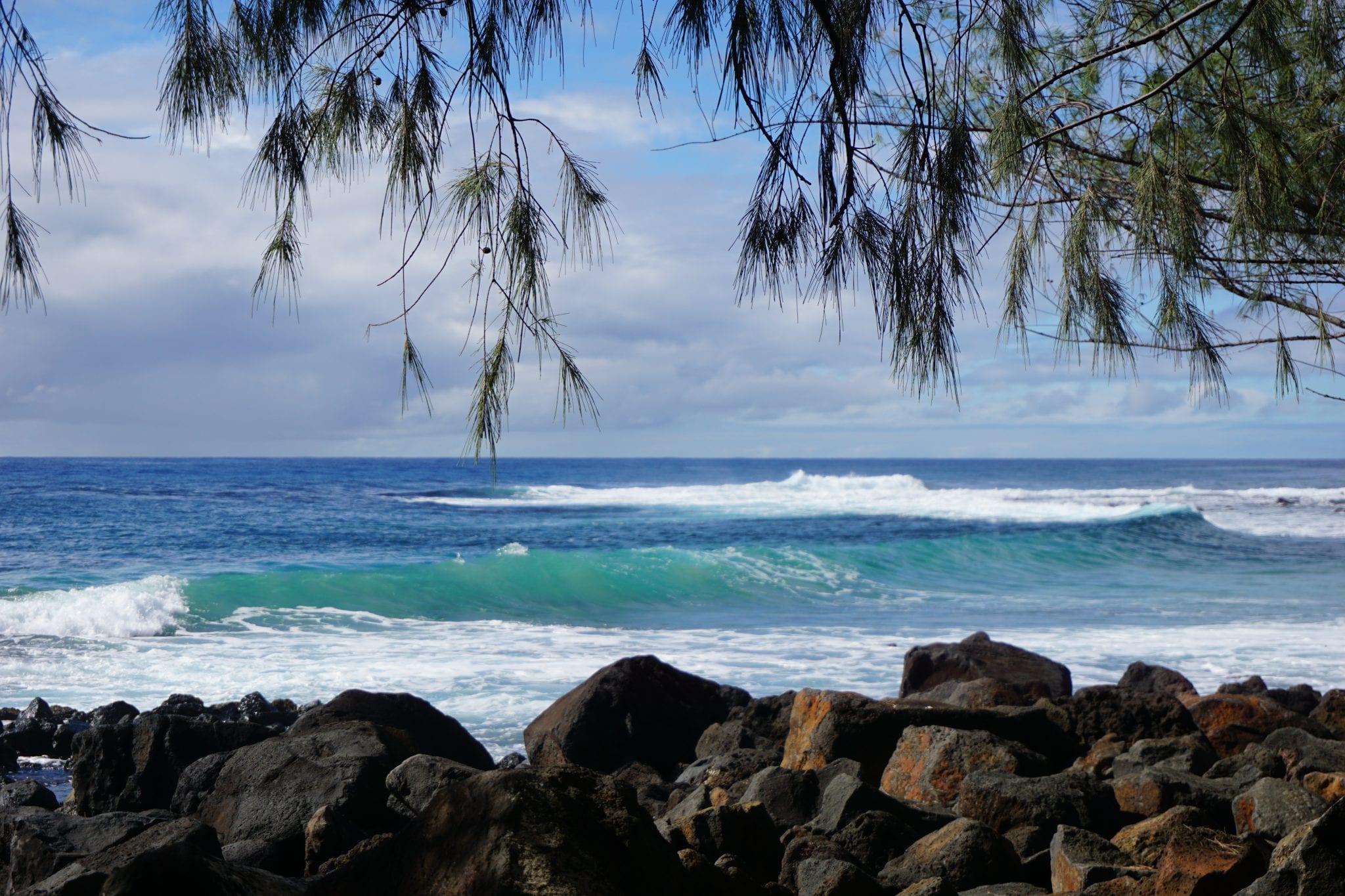 Poipu Beach in Kauai. Stunning!!!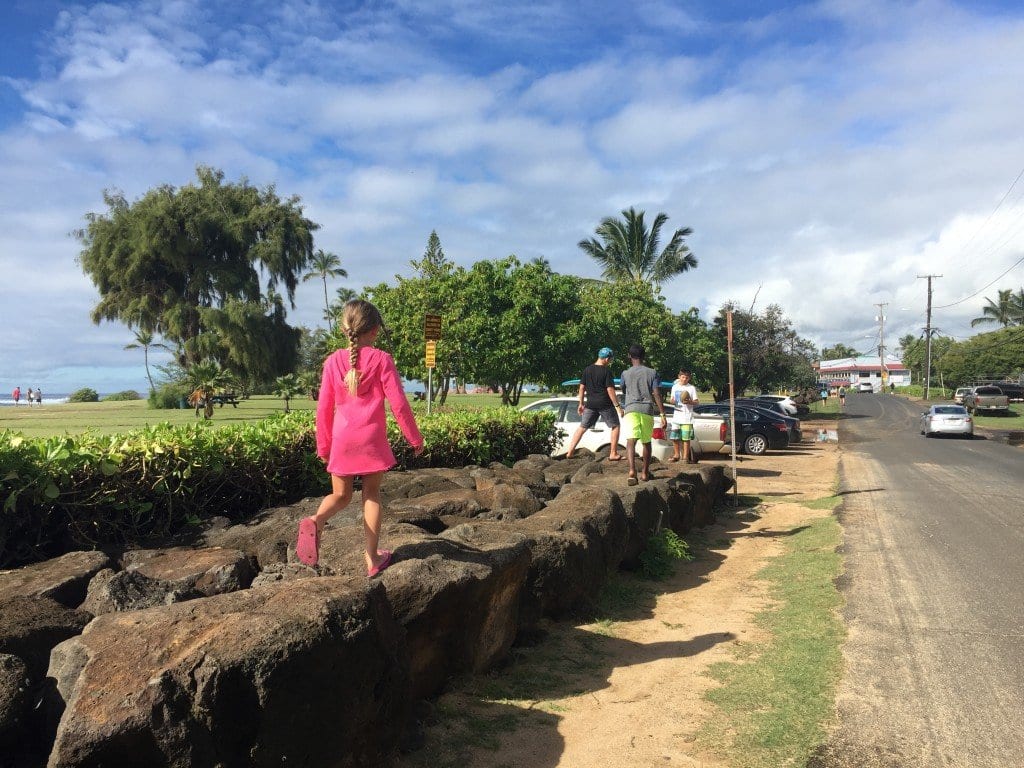 The munchkins loved being able to walk from the villa to the beach.
Seriously, Kauai is just jaw dropping.
Admiring the gorgeous blue sea.
A much busier Poipu beach… you can often see sea turtles surfing the waves here alongside the people.
I told you the sunsets are unbelievable.
The BEST zipline experience we've had was with Koloa Zipline read more about that here.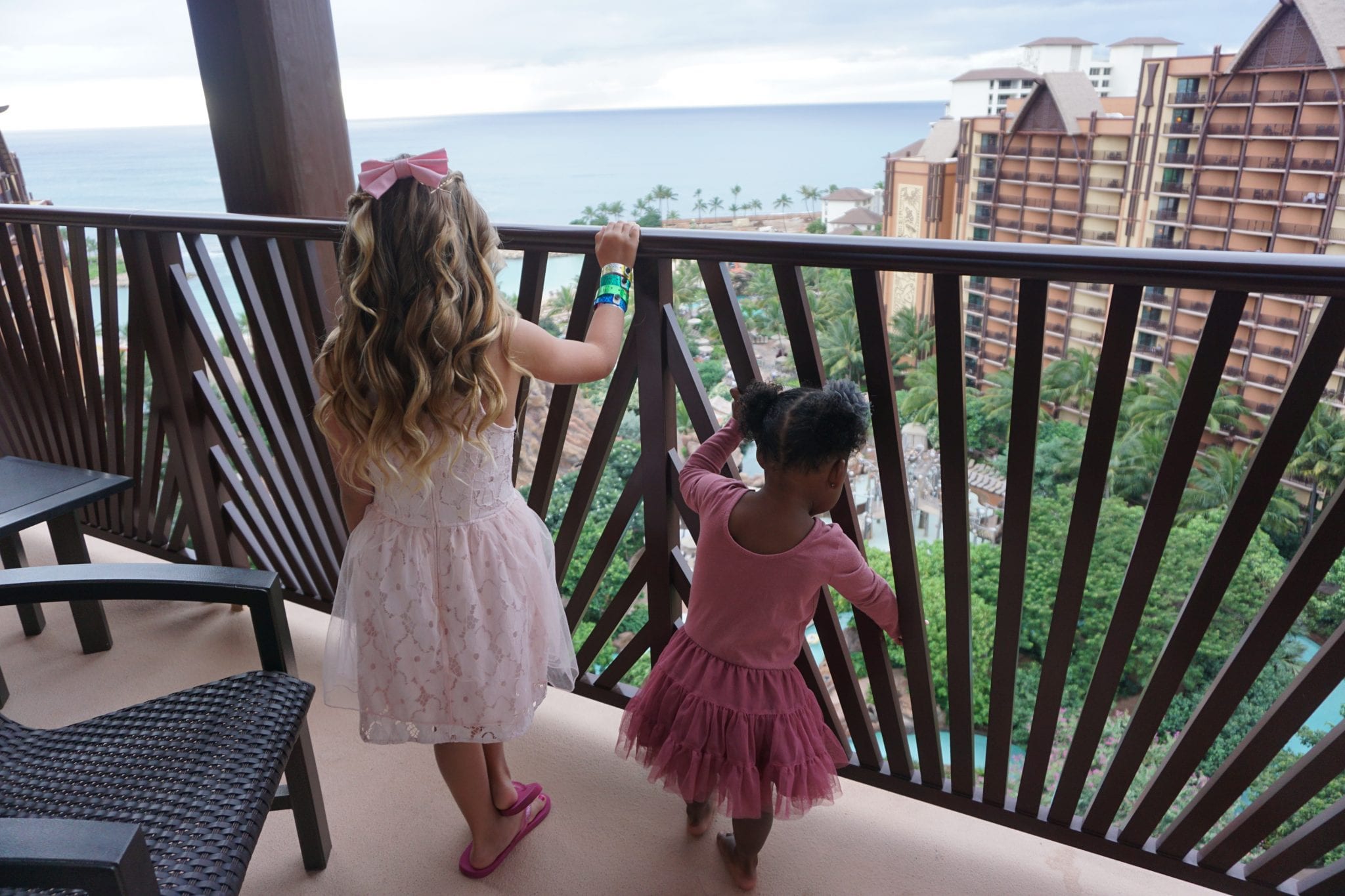 After a few days in Kauai we returned to Aulani. It's become like a second home since we are vacation club members here.
Read all about Aulani and view a full photo tour on my ULTIMATE Guide to Aulani here.
We also visited Sea Life Park while in Oahu. I posted about that here.
Ella and I had the amazing opportunity to swim with dolphins while we were at Sea Life. It was amazing!!!
I love how Aulani has so much entertainment and interaction built in for kids.
Can't get enough of my favorite Hawaiian flower- the hibiscus!
I'll leave you with a sunset because nothing is better than that!
Pin for Later-
Have you visited Hawaii?
Tell me about your favorite resorts, activities and foods in Hawaii in the comments below.
We are always looking for more 😉