Hawaii boasts an abundance of beauty, adventure, and fun. It is the family vacation of many people's dreams, but how much does a trip to Hawaii really cost? From the flights to the hotel and the excursions, it is important to consider the cost of everything while planning your trip. Luckily, we're here to help you out! Here is a list of what to consider when planning your next Hawaii vacation.
How Much Does a Trip to Hawaii Cost?
Costs of Flights to Hawaii
The first thing to consider when planning a trip to Hawaii is the cost of airfare to Hawaii. These costs will vary depending on your departure city. Find the best deals on flights with apps such as Hopper or Google Flights. These resources are awesome because they give you an idea of how much flight costs will vary depending on the day you leave from your specific departure city. Another great option is The Flight Deal. This website sends daily deals on flights straight to your email.
Long-haul flights, especially with children, can be particularly arduous. It is important to consider, the level of comfort you are looking for when buying flights. If first-class seats are preferred, there will be a considerable price difference compared to economy seats. Many airlines offer seating options that are a bit more comfortable than coach, but not quite as expensive as first-class. (Check out my top 10 tips on how to book cheap flights)
Seeing Your Options
In order to find the most affordable flights possible, head over to Hopper or Google Flights and type in your departure city and arrival destination. These sites will list out all of the options. Finding the least expensive flight is as easy as ever with these processes. For example, a 7-day roundtrip flight from Portland, OR to Honolulu, HI in March would come out to be around $385 roundtrip per person according to the Hopper app. This is a pretty good deal for this specific trip so it would be a great idea to snatch these tickets as soon as possible.
Let's take a look at a price comparison of different seating options for a specific flight on Hawaiian Airlines from Los Angeles, CA to Maui, HI. It would be $570 roundtrip for one person to sit in basic main cabin seating in early April. For the same flight, it would cost $630 for the main cabin, $808 for their extra comfort option, and $1,780 for first class. This is a great example of flight ticket prices for Hawaii.
Price From West Coast – $300 – $650 Per Person – Main Cabin Class – Price from East Coast – $400-$900 – Main Cabin Class
*Pro Tip* – Look to book flights for slower seasons in Hawaii – September – November & April – May – They typically are a lot cheaper
Arrival Airports
It is also worth noting that the arrival airport will influence overall flight costs as well. Say, for example, you choose to fly into the Kapalua Airport (JHM) as opposed to the Kahului airport (OGG) from Los Angeles, CA. This will cost an extra $175 for the flight. This could end up costing a lot of money if planning a family trip. So, do a little research before purchasing a ticket. Be sure to check multiple airlines and flight price tracking apps to make sure you're getting the best deal possible. Your airfare will be a huge chunk of your overall Hawaii trip costs.
Hotel Costs in Hawaii
Hotels in Hawaii can be pricey, but once again it all depends on the time of year you go. There are so many options for accommodations for those traveling to Hawaii.
For those that prefer to go with a hotel or resort, there are plenty of options that serve a variety of budgets. For example;
Budget: Enjoy a camping-style experience at Hamakua Guesthouse and Camping, a 2-star hotel, offers a nightly rate of $39 – $129.
The Kauai Shores Hotel offers pleasant rooms for $140 per night.
If you have a luxury stay in mind, look no further than The Westin Hapuna Beach Resort, which offers beautiful accommodations at $299 per night.
Our Favorite Resorts + How to Save 50% OFF Disney's Aulani!
We have two favorite resorts that we absolutely love and while they are on the more costly side, we actually have a super secret trick that saves us 50% on one of them.
Oahu – Disney Aulani Resort & Spa
Disney's Aulani Resort and Spa is an absolutely amazing resort and one that no family should ever pass up. (You can check out my full review here) Now, Disney's Aulani can range in price from $450 – $2000 per night.
However, you can stay in Aulani for as little as $265 a night by using this trick.
Aulani is a part of the Disney Vacation Club, a Disney Timeshare which allows it's owners to stay at Disney Resorts for a significant discount. Those Vacation Club owners can rent out their timeshare to guests. Most owner's use this site, David's Vacation Club Rentals, to rent out their points to guests.
We have stayed in Aulani's 2 Bedroom Ocean Villa that sleeps a whopping 9 people for only $810, when normally it is over $2,000 per night. You can check out my full review of the DVC rental here!
Maui – Grand Wailea
The resort we love the most on Maui is Grand Wailea (check out my full review here). It is probably the most beautiful resort I have ever been to and is perfect for families. Unfortunately, there is no super secret deal on Grand Wailea, however you can find the best prices from September – Mid December (excluding Thanksgiving) and Late April – Mid May. Prices range from $351 to $799 a night for a Terrace room. Check Current Prices Here!
Airbnb
Most people opt for a hotel or resort, but Airbnb also has a lot of options ranging from budget to deluxe stays. A wonderful feature within the Airbnb website is the Airbnb Plus stays. These short-term rentals offer verified comfort and quality. They generally have wonderful features such as a kitchens, entire homes/apartments, and on-call assistance if needed. This is a great option for added comfort while on vacation!
Excursions
The best part of vacationing in Hawaii definitely has to be all the endless opportunities for fun and adventure. It's best to plan these excursions ahead of time so once you get there all you have to worry about is having a blast.
Surf Lessons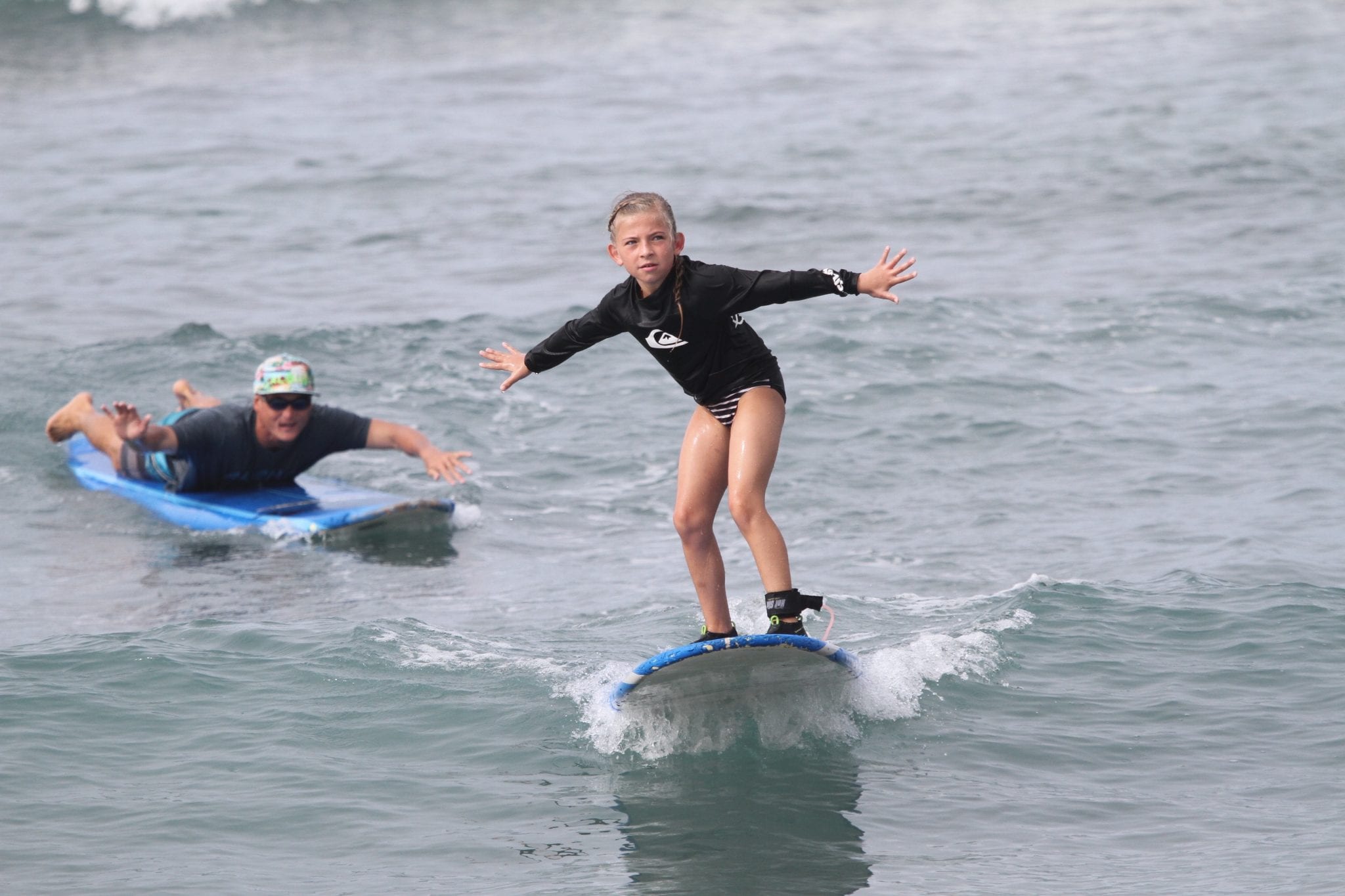 What would a trip to Hawaii be without an attempt at surfing on the most beautiful beaches in America? Surf lessons are great for all ages and can be a wonderful opportunity to bond with friends and family. Group lessons can cost around $50-$150 per person while private lessons average around $150-250 per person. Find some amazing surf lesson options here!
Hiking
Hawaii is full of natural beauty. Take advantage of the tropical scenery and find a nearby hiking trail. The AllTrails app is a great way to find local hikes. Plus, hiking is completely free! A particularly beautiful trail to explore would be Crouching Lion in Oahu. It is a little less than half a mile in total and leads up to the most stunning views of the island and the ocean.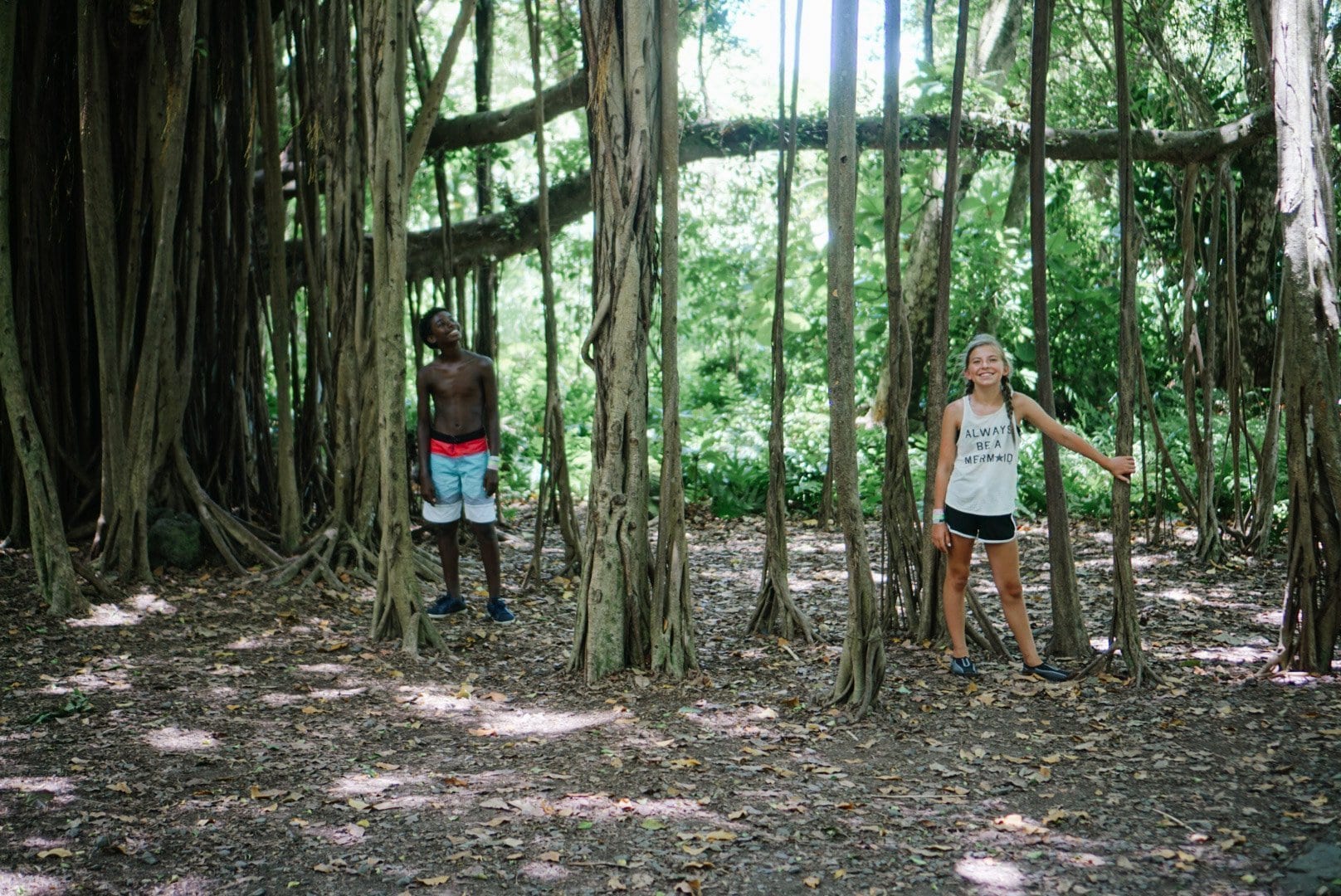 Another popular option would be Wailua Falls in Kauai. Hiking down to this beautiful waterfall is such a treat. Make sure to get a photo by the falls!
Snorkeling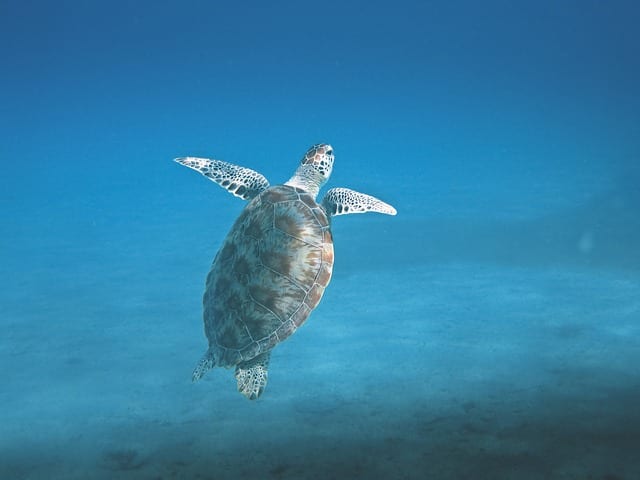 Reconnect with the ocean and experience Hawaii's marine wildlife by going on a snorkeling trip. Airbnb has a snorkeling tour in Oahu for $125 per person or go snorkeling with the turtles for $96!
**Pro Tip** If you want to see turtles without Snorkeling, we have two amazing spots, one on the North Shore in Oahu, and one in Maui.
Kayaking
Kayaking on the Na Pali Coast in Kauai should definitely be on your bucket list if it isn't already. This is truly an unforgettable experience. Although there are many kayaking companies on the islands, Kayak Kaua'i is by far the best. Their kayaking tours around the Na Pali Coast go for $250, but they also offer other fun excursions as well at a more reasonable price point.
Luau's
Well, you can't go to Hawaii without hitting up a Luau, am I right? Luau's are a ton of fun, delicious and also a cultural experience that is something everyone should experience. Now, there are several different types of luaus. You have the more Authentic Traditional Luau like the Old Lahaina Luau (my personal favorite). There are also ones more about entertainment and some that are just in the most beautiful setting. Here is a quick list of the best maui luaus.
Luaus typically range in price from $79 – $149 per person.
Local Farmer's Markets
Hawaii is known for its abundance of exotic, local fruit. Try some of the most delicious produce by visiting a local farmer's market. The vendors are always so nice and informative. They are always willing to share information about their tasty treats. Make sure to try sugar-loaf pineapple. It is a zero-acid pineapple that is super sweet! Be sure to check the price tag, though, as these usually go for around $16 each. The avocados are also super delicious and super massive! They are as soft as butter and unlike any normal avocado. Try a couple of mangos while you're at it. Hawaii has so many different varieties of mango that will make your mouth water!
Ziplining
Get your adrenaline pumping and hop on a zipline! Ziplining is such a unique, exciting, and daring way to see the natural beauty the islands have to offer. This activity runs for around $150+ and it is definitely worth it. Try out Kaanapali Maui Zipline in Lahaina for some of the best zip-lining in Maui and Koloa Zipline for the best zipline experience we have ever had!
The Beach – FREE
All beaches in Hawaii are public beaches so you can set up a beach towel and chairs alongside the most beautiful hotels if you choose to. You can also find some one-of-a-kind beaches like the black sand beach that are simply stunning.
Rental Car
For the most part, in order to get around the islands efficiently and to have the opportunity to see everything you have on your list, you'll need to rent a car. Car rentals vary in prices depending on the length of the rental and what type of car you need. It's also worth noting that you'll be responsible for paying for gas so make sure to include that in your budget. Here are some rental car options ranging from budget to deluxe.
Budget
This is the best option for the least expensive car rentals on the islands. The cars available in this category are generally compact which is a great option for small families or couples. During the off-season, you can expect to pay anywhere from $35-85 per day depending on the car rental company. Peak season prices usually increase and will likely range anywhere from $48-$92 per day but expect prices to climb even higher during the holidays.
Intermediate
Intermediate vehicles are a great option for added comfort and luxury. They often provide more space than a budget car which would work especially well with more people. The prices range from $52-$100 per day during peak season and drop down to $49-$92 during the off-season.
How to Cut the Cost of Your Hawaii Trip Down
If you are on a tight budget or just want to find some ways to save a few extra bucks, there are so many ways to minimize the total costs of your Hawaii trip.
Dine-In & Cut Down the Cost of Your Eating Out Budget in Hawaii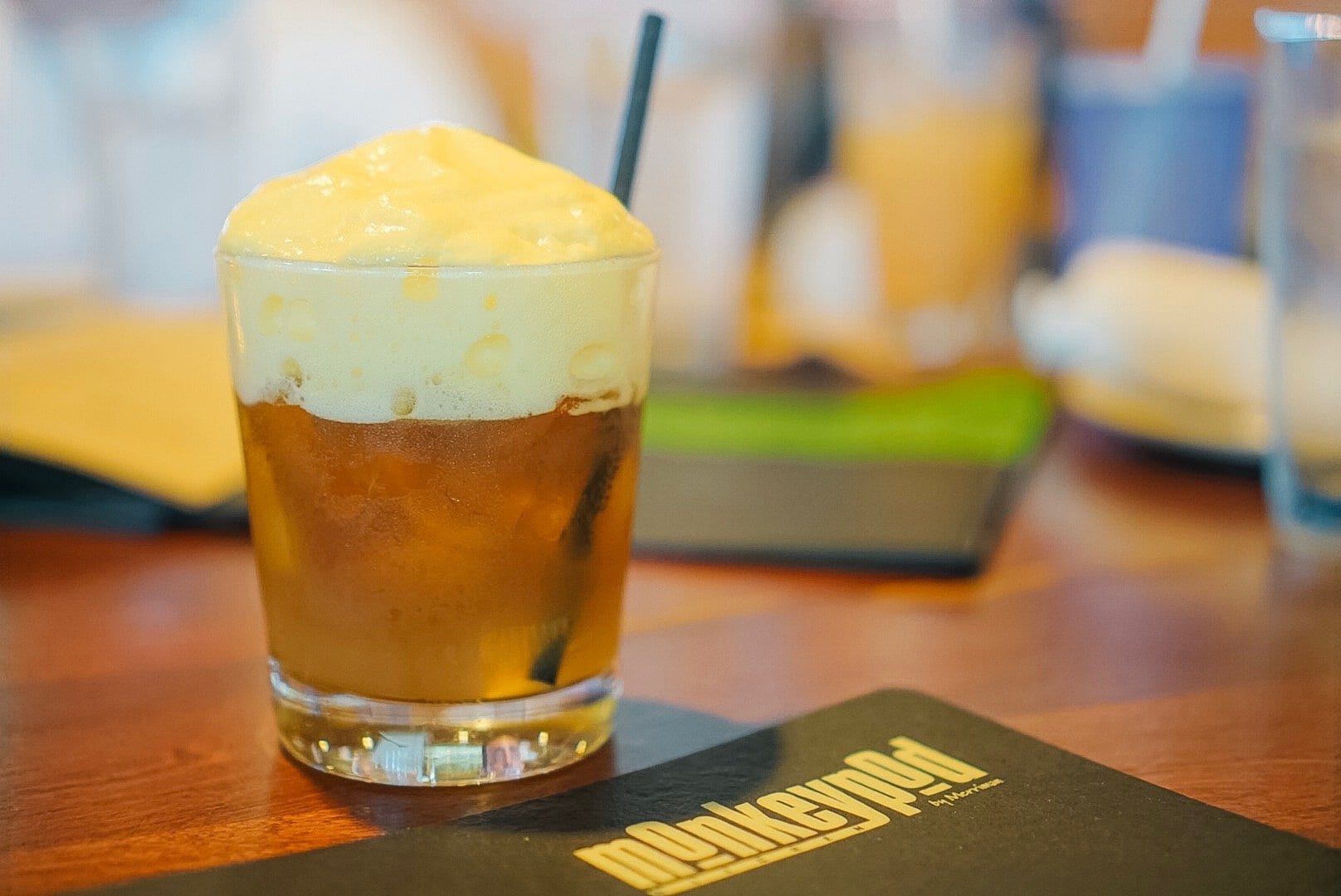 Eating out is definitely not cheap in Hawaii. Consider cooking a few meals rather than going out to restaurants for every meal. This will save you a lot of money in the long run. This is typically easier if you're staying in an Airbnb. Generally, Airbnb rentals are set-up to be a little more comfortable and have amenities that you would have access to at home. This includes a kitchen fully equipped with cooking supplies and utensils. Be sure to check your Airbnb listing before you book because not all of the rentals have kitchens.
Get Outside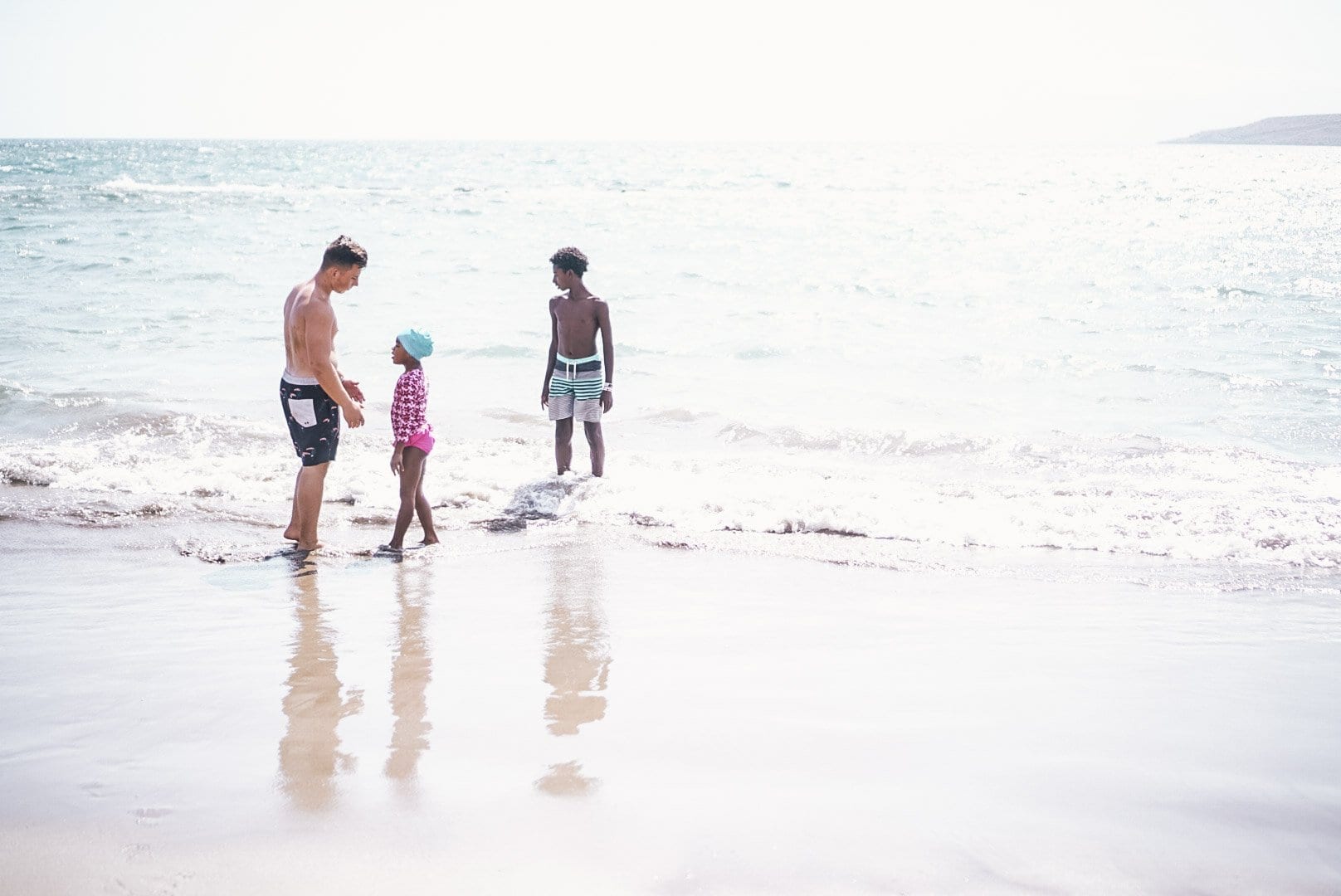 One of the greatest perks about vacationing in Hawaii is that you don't have to spend a ton of money to have a great time. There is definitely a surplus of opportunities to spend a lot of cash, but it is not completely necessary. Find some outdoor activities that are free such as going to the beach. Layout a towel and soak up the sun or build a sandcastle with your friends and family. Or go for a swim for a few hours in the ocean. Another fun outdoor activity is hiking. Find a trail and bring a little picnic of goodies you gather at the farmer's market. There are so many ways to have a blast without blowing all your cash!
Plan Ahead
Planning your trip to Hawaii in advance will save you a lot of time and money. Aim to plan your trip around 6 months to a year in advance. Planning ahead will give you more opportunities to scout out the best flights, accommodation, and car rentals. If you're planning your trip sooner, give yourself at least 3 months before your departure date. You won't have as many opportunities to save, but you will likely still be able to find a few deals.
Cut the Cost of Your Hawaii Trip- Don't Fly Direct
Another great way to cut down on the cost of your trip to Hawaii is to consider flights with layovers in different cities on the way to the destination. While not ideal, it can be an easy way to cut down on costs as long as long flights and spending hours in airports doesn't bother you too much. Make sure to pack extra snacks!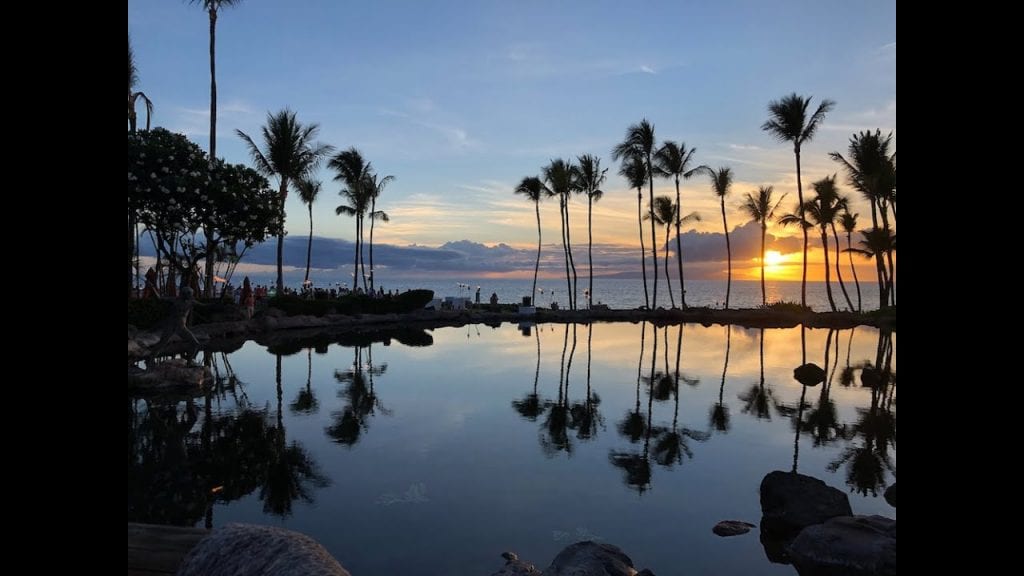 Enjoy the beauty of Hawaii, like a Sunset –
Some of the best things about Hawaii, is some of the most amazing things are completely FREE. The amazing sunsets, the beautiful beaches, incredible hikes, and waterfalls. Take advantage of all the island has to offer. It is simply amazing.
Most Affordable Times to Travel to Hawaii
Surprisingly, the most affordable times to travel to Hawaii are in the summer. April through early June and September through mid-December (excluding Thanksgiving) are the best times to go in order to save some cash.
Peak Times
Peak season starts in mid-December and extends all the way into late-March, according to the Hawaii Guide Info website. So, if you are planning to go during peak season be sure to book flights, accommodation, and car rentals in advance!
Cost Scenario for Your Hawaii Trip
Now you have an idea of the prices of flights, accommodation, car rentals, and excursions. But, how much is the whole trip to Hawaii really going to cost? Here's a rough estimate of what an average trip to Hawaii would look like!
Flights: $300-900/person roundtrip x 4 people= $1,200 – $3600
3 Star Accommodation: $200 – $400 Per Night = 7 Nights ($1400 – $2800)
4 & 5 Star Accomodation $400 – $800 Per Night = 7 Nights ($2800 – $5600)
Car rental: $30-70/day x 7 days= $210 – $490
Excursions: $50 – $200 per person per excursion (2 excursions = $400 – $1600)
Luau: $75-$150 per person = $300 – $600
Food: $50 – $150 per person per day: 7 nights = $1,400 – $4,200
Total Hawaii Vacation Cost:
Based on 3 Star Hotel a 7 Day vacation for a family of 4 will range between: $7,700 – $13,300
Based on a 4 or 5 Star Hotel a 7 Day vacation for a family of 4 will range between: $9,100 – 15,100
Aloha! And Have Fun!
Whether traversing the rocky terrain on the Big Island or swimming in the crystal blue water in Oahu, the perfect Hawaiian vacation for you and your family is waiting for you. Going on vacation to Hawaii can be attainable with any budget with proper planning and a little bit of imagination. Use these tips to customize your perfect Hawaiian getaway. Don't forget your sunscreen!
Hop over to Instagram and send me a message with any questions! You can also leave any questions in the comments below!
You May Also Like:
Ultimate Packing List for Hawaii + [ Free Printable List ]
The Best Things To Do in Maui- The ULTIMATE Maui Family Fun Guide
The Best Things To Do In Oahu with kids [25 amazing activities]
Vacation Budget Calculator- How Much Does An Average Vacation Cost? from our friends at Stuffed Suitcase
Latest posts by Mama Munchkin
(see all)