Many people think of the Mall of America when they think of visiting Minneapolis. However, beyond that, there is a multitude of things to do for the whole family in this half of the Twin Cities! Mike and the boys headed out to Minneapolis in the middle of the winter in 2018 for a little Super Bowl weekend fun, and in so found an endless amount of things to do. Come check out some of the top things to do in Minneapolis with kids.
21 Things to Do In Minneapolis with Kids
Things to Do in Minneapolis with Kids That Are Unique to the City
One of the things we did not realize about Minneapolis is traveling in the winter is not really a problem. The city is built for the cold weather. Throughout the city is a skyway in which you can walk throughout the city to major attractions without ever heading outside. It is incredible. We rarely found ourselves outside unless we chose to do so. So, don't be afraid of the cold and check out Minneapolis anytime of the year.
If you are a sports fan like my boys are, check out a Timberwolves game. You can walk from Downtown through the many indoor walkways all the way to Target Stadium and enjoy an exciting game. The stadium is incredibly fun and they have fun games with the crowd throughout the game to keep everyone entertained. Snag Tickets on Stubhub.
For kids who are fans of Nickelodeon, Nickelodeon Universe is a dreamland. There are several serious rollercoasters, ziplines and so much more. There are 27 different rides and attractions to keep the family busy throughout the day. You will also find an array of familiar characters. It is the one true entrance into the cartoon world that many of us were raised on.
Mall Of America– One of the Most Popular Things To Do in Minneapolis with Kids – Absolute Must
The Mall of America is one of the most iconic places in the United States. It is home to a full amusement park, massive LEGO sculptures, and a variety of different stores to shop until you drop. It is a true, family wonderland. Did we mention there are 520 different stores in this mall?!
With massive hexagonal formations of mirrors that will totally mess with your psyche, the Amazing Mirror Maze is a must-see. It's a goofy challenge that is perfect for a good laugh. If you thought you only had a couple of kids, it'll look like you have a thousand of them in here!
Things To Do in Minneapolis with Kids That Will Get You Outside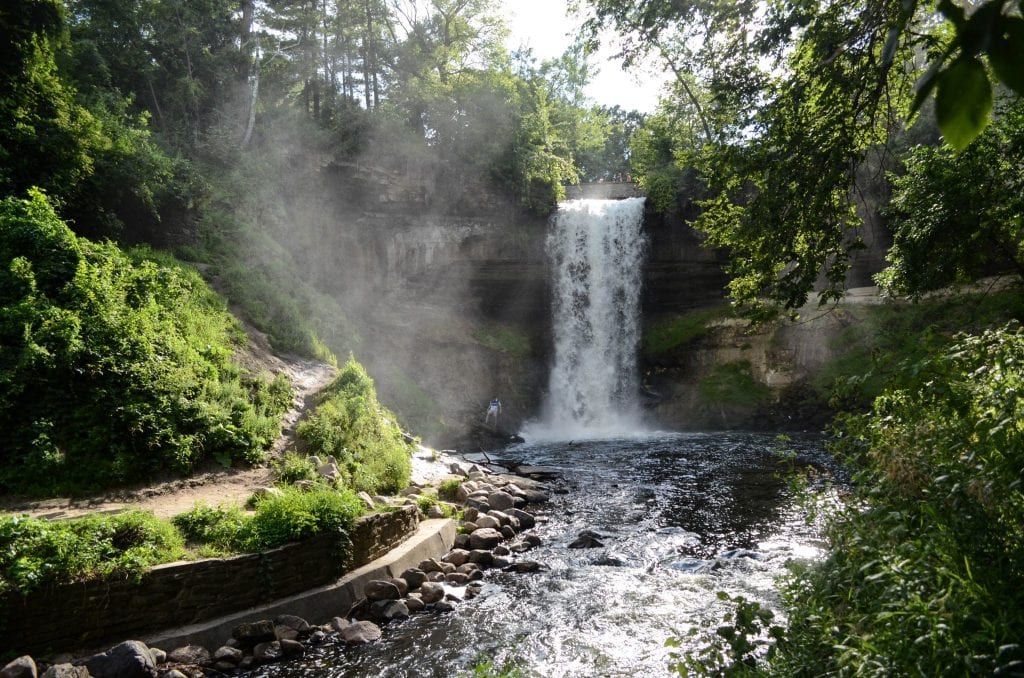 Though Minneapolis is a city vacation at heart, there is no reason why you can't use it to experience the outdoors. Minnehaha is Minneapolis' most-visited park. Here you can find tons of hiking and biking trails, a gorgeous 53-foot waterfall, and scenic river views. In the winter, 24 of Minneapolis's parks open up ice skating rinks! This is a great way to get outside when the temperatures drop.
Get cultured with your little ones by taking them to the Minneapolis Sculpture Garden! Here you can find 11 acres of more than 40 incredible works of life-sized art. They regularly host educational activities and concerts as well, so we highly recommend checking the calendar before you go.
If you go to Minneapolis during the summer, Lake Calhoun, recently renamed Bde Maka Ska, is a must-visit. Here you can find three different beaches and a constant flow of yachts and boats from the sailing schools. There are places to rent canoes and kayaks to get you out on the water once you're done soaking in the sun!
The Valleyfair is Minnesota's premier amusement park. Here you can find the ultra-fast Northern Lights rollercoaster, as well as a variety of classic rides. The park originally debuted in 1976, though it has come quite a long way since!
Minnesota Zoo– One of the Best Things to Do in Minneapolis with Little Ones
The Minnesota Zoo allows you to step into many different worlds. Here you can see Russian Grizzly bears and Siberian tigers, home to the jungles of Southeast Asia. You can also peek inside sea exhibits to get a look at a multitude of colorful fish. Minnesota's largest zoo spans across 500 acres in Apple Valley, making it the perfect place to discover the outdoors.
Things To Do in Minneapolis with Kids that Inspire Learning
If you're looking for a free attraction, the LEGO Imagination Center at the Mall of America is a great choice. They offer exciting LEGO building stations and massive LEGO creations that are bound to inspire your little ones. You can even check the huge LEGO wall to find over 180 different LEGO elements to take home with you!
Stroll through a primeval swamp, stare into the frightening jaws of a T-rex, or take a look into the body at a microscopic level. All of this can be done at the Science Museum of Minnesota, one of the Midwest's top museums. There are constantly new exhibits here, so make sure to take a look at the website before heading out! You can pre-buy tickets here as well.
This place is undoubtedly cool and a must-visit with kids when in Minneapolis. The museum is housed inside the ruins of what was once the world's largest flour mill. There are fun exhibits for the whole family to enjoy, and you might even get to sample some yummy baked treats. Plus, the Rooftop Observation Deck has some of the best views around.
The Crayola Experience is the perfect place for younger kids to dive into an interactive experience with a splash of color. This supersized art studio is filled with projected computer drawings, massive neon doodle boards, and melted crayon sculptures. There is also a cool playground area for younger visitors.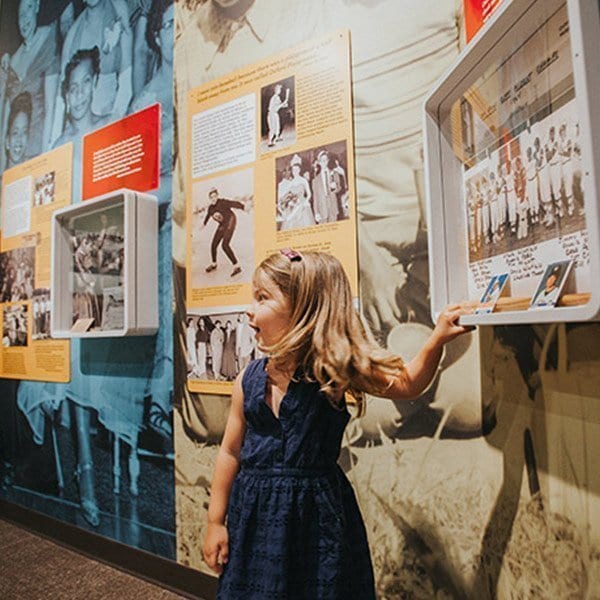 The Minnesota History Center is one of the most kid-friendly history museums in the midwest. There are full-sensory experiences such as the "Then Now Wow", that invites little ones to climb through grain elevators, pull pioneer plows, or take a ride in a streetcar. You will also find other interesting rotating exhibits.
FlyOver America gives families the opportunity to virtually soar across America. You can take a flight over bikers as they make a perilous ride down ridges in Moab, Utah, or watch skiers as they take on the massive peaks in Alaska. It only lasts about 10 minutes. However, those 10 minutes are guaranteed to blow your mind!
5 Things We Absolutely Love to Do in Minneapolis with Kids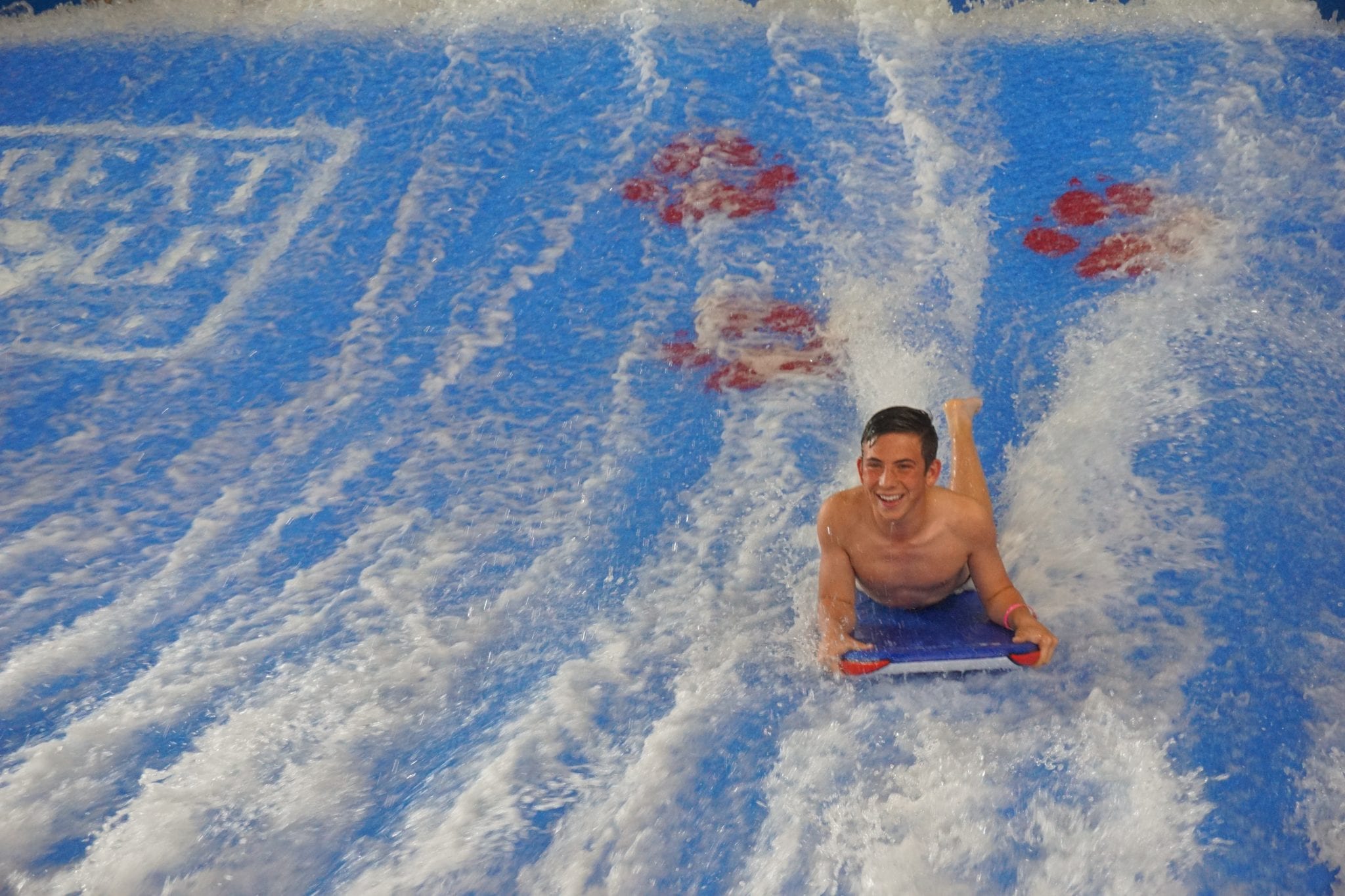 The Great Wolf Lodge is a resort with an incredible indoor waterpark. It's 84 degrees year-round inside with tons of slides and attractions! It's perfect for little daredevils or lazy river floaters. We love water parks because they are fun for the entire family. Find information about booking a stay here!
The Children's Theatre Company in Minneapolis is a pretty iconic theatre. It's actually one of the only children's theatres that has ever been the recipient of a Tony award. Here you can find to-notch shows, such as "Robin Hood" or "Anne". Make sure to get tickets, as they sell out fast!
Depending on the time of year, you can flock to Target Field with many other families to catch the Twins face off against their MLB rivals. Even if you don't get there during baseball season, you can take a tour on non-game days.
A trip to the Minneapolis isn't complete without a traditional ride on the Minneapolis Queen. Here you can take a gorgeous cruise down the river, enjoying happy hour pizza, sightseeing, and a guided tour. Though they offer wine cruises for adults during the evening, we recommend the day tours for youngsters!
One of the best ways to tour the city of Minneapolis is by horse-drawn carriage. The Hitching Company provides an exciting way to experience the city. The tours are priced per carriage and not per person, so they are very affordable for families.
Lake Harriet is one of the most family-friendly lakes in Minneapolis. From swimming at the two beaches, kayaking, paddleboarding, boating, there are tons of fun activities to partake in. Beyond that, you can also bike around the lake or grab a meal at a nearby, locally-sourced eatery. It's one of the best ways to kick back in Minneapolis.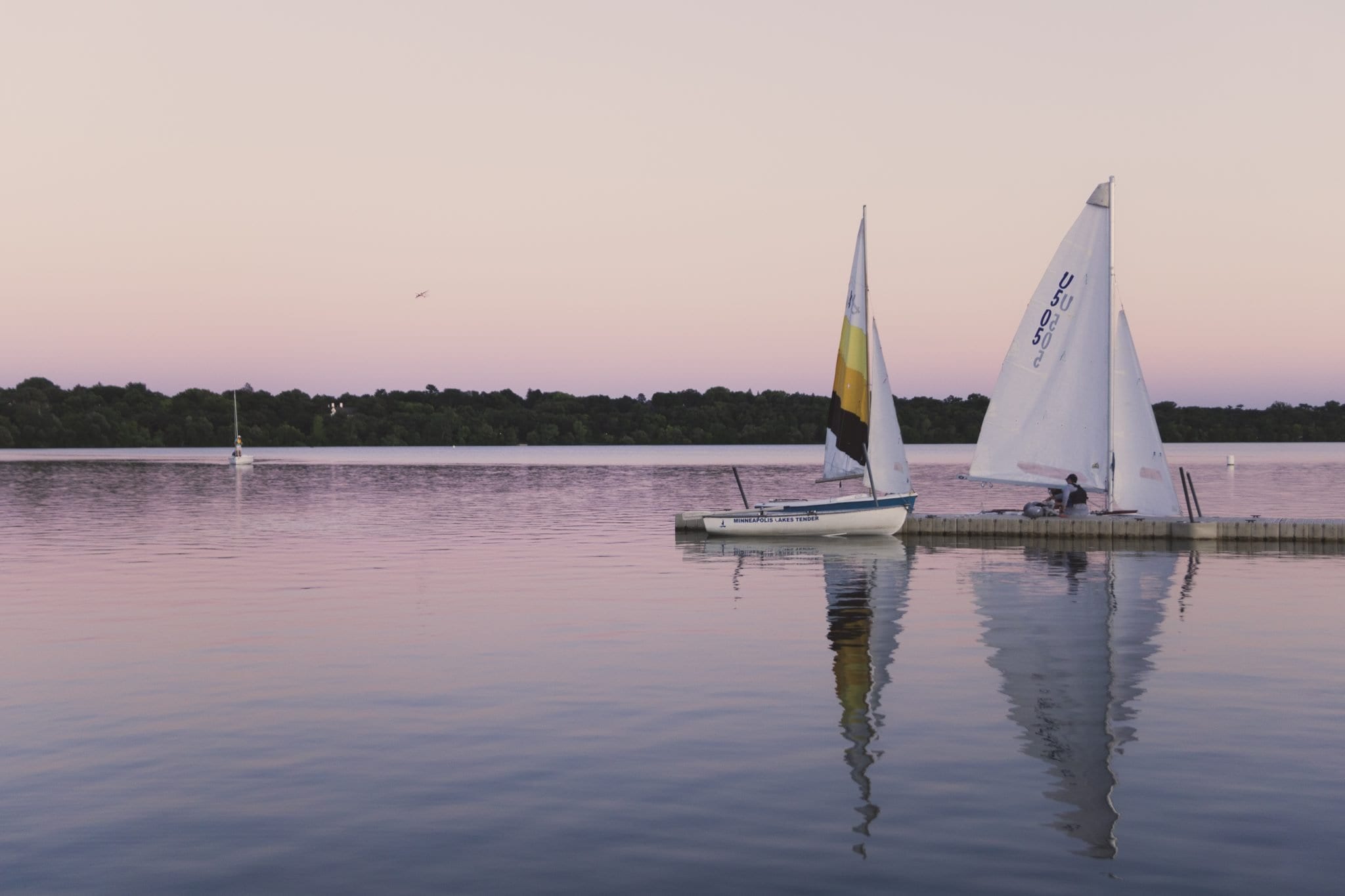 And, That's a Wrap on Things to Do in Minneapolis with Kids
We hope that we've inspired you to take a vacation to Minneapolis this year! Beyond this list, there are so many activities to take part in. With that said, this list is a wonderful start to get your vacation itinerary on track.
You May Also Like:
20 Popular Things To Do in Indianapolis with Kids on Your Next Visit!
Top 9 Incredible Things to do at Mall of America with kids
15 Super Fun Things to do in OKC with Kids [ 3 are FREE ]
Latest posts by Mama Munchkin
(see all)