After so many wonderful trips to Maui with kids in tow,  I have finally put together my list of the Best Things to Do in Maui with kids (+ some for just the adults too). Every fall we head to the Hawaiian Islands for some peace and relaxation. I look forward to the vacation ALL YEAR long.
Hawaiian air is magical. There are so many kid friendly things to do and it's all the perfect place to relax, that is why it is often at the top of my yearly best place to travel with kids list.
---
Best Things to do in Maui with Kids
Families do best when you take the kids' ages and limitations into consideration. I have divided my list by age as a guideline. You know what works best for your family so judge accordingly.  If you have any questions please don't hesitate to leave me a question in the comments below.
---
Best things to do in Maui with School Age Kids and Teens
Most of the activities on this list are great for kids ages 5+. There are a few that are geared towards more adventurous families and most likely older kids and teens as noted.
It is a good idea to check websites for current info before heading out and reservations are always a great choice. Don't forget to pack water, snacks, sunscreen and mosquito repellent. You don't need anyone getting hangry on you!
---
Hike the Lava Fields at La Perouse Bay
Pack waters, snacks, sunscreen and sturdy shoes and head to this unique experience. The fields are the result of the last volcanic eruption around 1790 from Mount Haleakala. It is best to go early as it does get very hot and windy as the day continues. The trail is 3 miles (6 round trip) and is a gradual incline through the beach, a forested area and then the top where you are on lava rocks.
Cost: FREE
Times: Open daily until sunset
Location: La Perouse Bay, Maui HI
Check out more info here
---
Snorkel around Molokini
There are many different tour companies that will take you out to the Molokini Crater by boat to enjoy some snorkeling. Molokini Crater is a volcanic atoll just off the south coast of Maui. It is known for its snorkeling and diving due to it being a State Marine Life & Bird Conservation District. The crater offers visibility of up to 150 feet and around 250 species of endemic fish and marine life. Due to frequent visits from tour boats, the marine life has become less skittish and more comfortable around people. It's also known for being an easier place to snorkel since the crater is better protected from swells and currents than the shore.
Cost: Snorkel tour varies by activity host
Times: varies
Location: Most tours leave the Lahaina or Wailuku area
---
Whale Watching Boat Tour – One of the best things to do in Maui with Kids
If you head to Maui between December and May, you will be in the peak of Maui Whale Watching season. It is an absolute must-do and for sure one of the best things to do in Maui with kids, without kids, you just need to do it.
The Northpacific Humpback Whale travels here every year for their winter migration. You may even get to see one of the calves as the majority of humpback calves are born in Hawaii.
Cost: varies by activity host
Times: varies
Location: Out of Maalea Harbor or Lahaina Harbor
Check out my guide to Whale Watching Here!
---
Surf Lessons from Royal Hawaiian Surf Academy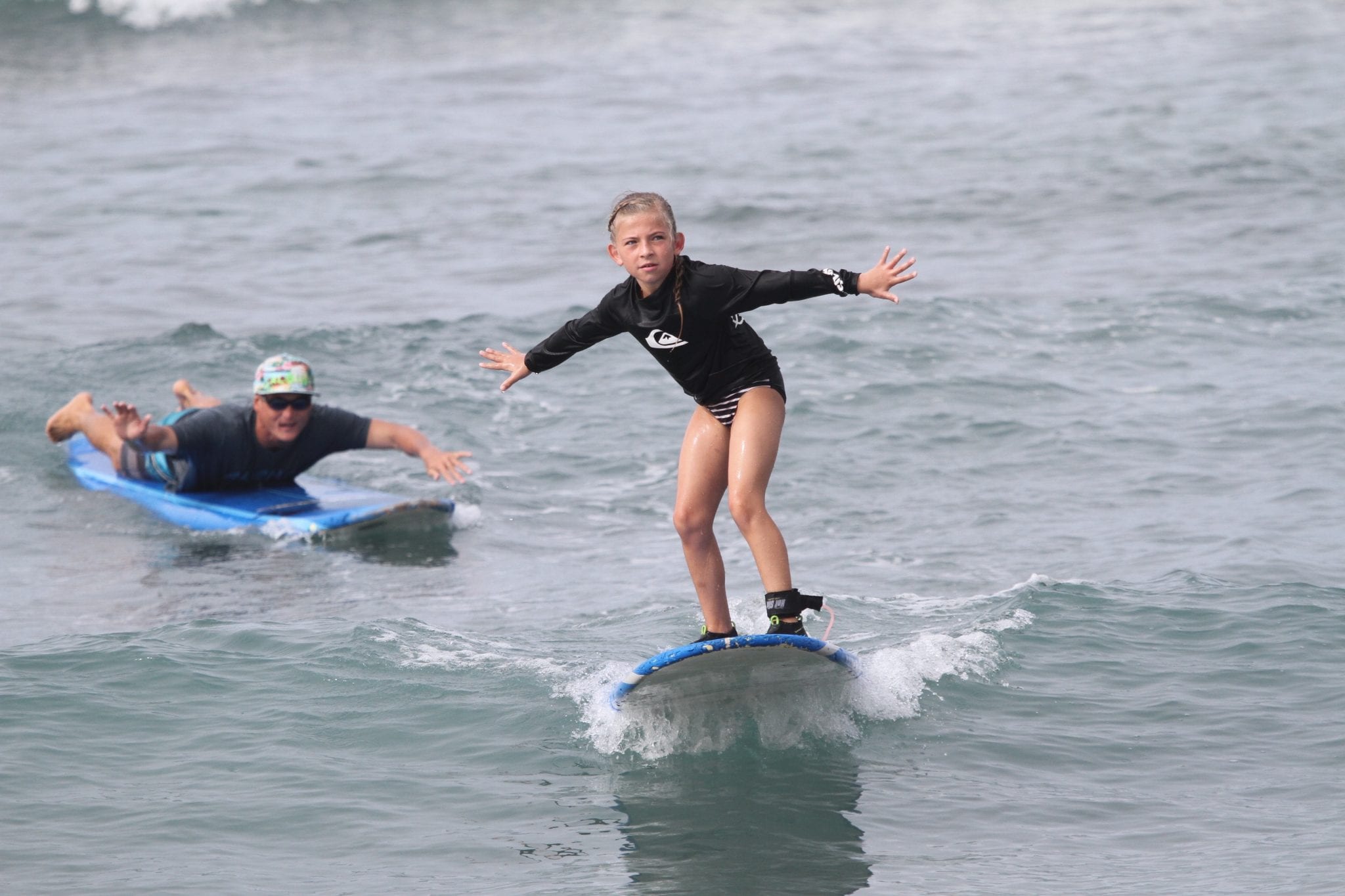 One of the best things to do in Maui with kids is to have surf lessons because it is one of those things your kids will never forget. The Royal Surf Academy was absolutely amazing, here are some details.
Royal Surf Academy does an amazing job to teach your kids to surf. Kids 9 and up can join a group lesson. They are given a surfboard, long sleeve rash guards, and reef shoes.
Cost: $65
Times: Open every day, all day
Location: Lahaina HI
See our full review of Royal Hawaiian Surf Academy here.
---
Zipline with Skyline Eco-Adventures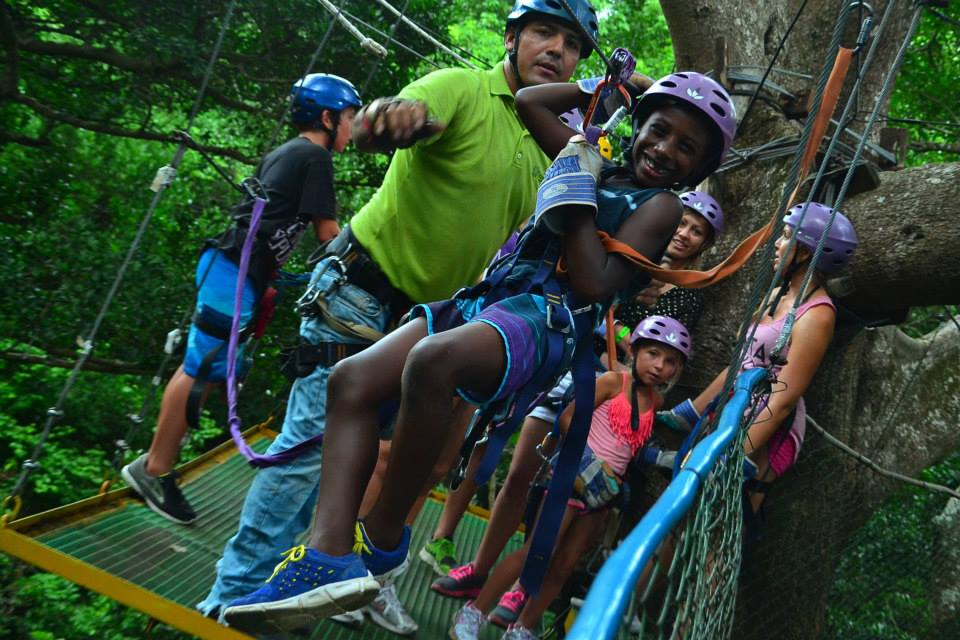 Our family LOVES to zip line. Why not experience the #1 Zipline Tour in Hawaii as voted by Hawaii Magazine's Best of the Best Readers Choice Awards 2015. Also, awarded the TripAdvisor Hall of Fame for 2015. The Ka'anapali , Maui 8 line adventure takes you through the West Maui mountains on eight incredible ziplines. For added fun choose the Zip & Dip option! Book early as they sell out.
Cost: $134.96 for the 8 line Ka'anapali or $125.95 for the 4 line Ka'anapali Zip & Dip when you book online
Times: varies
Location:

12 Kiopaa St

,

Haleakala National Park, Maui, HI 96768
---
Road to Hana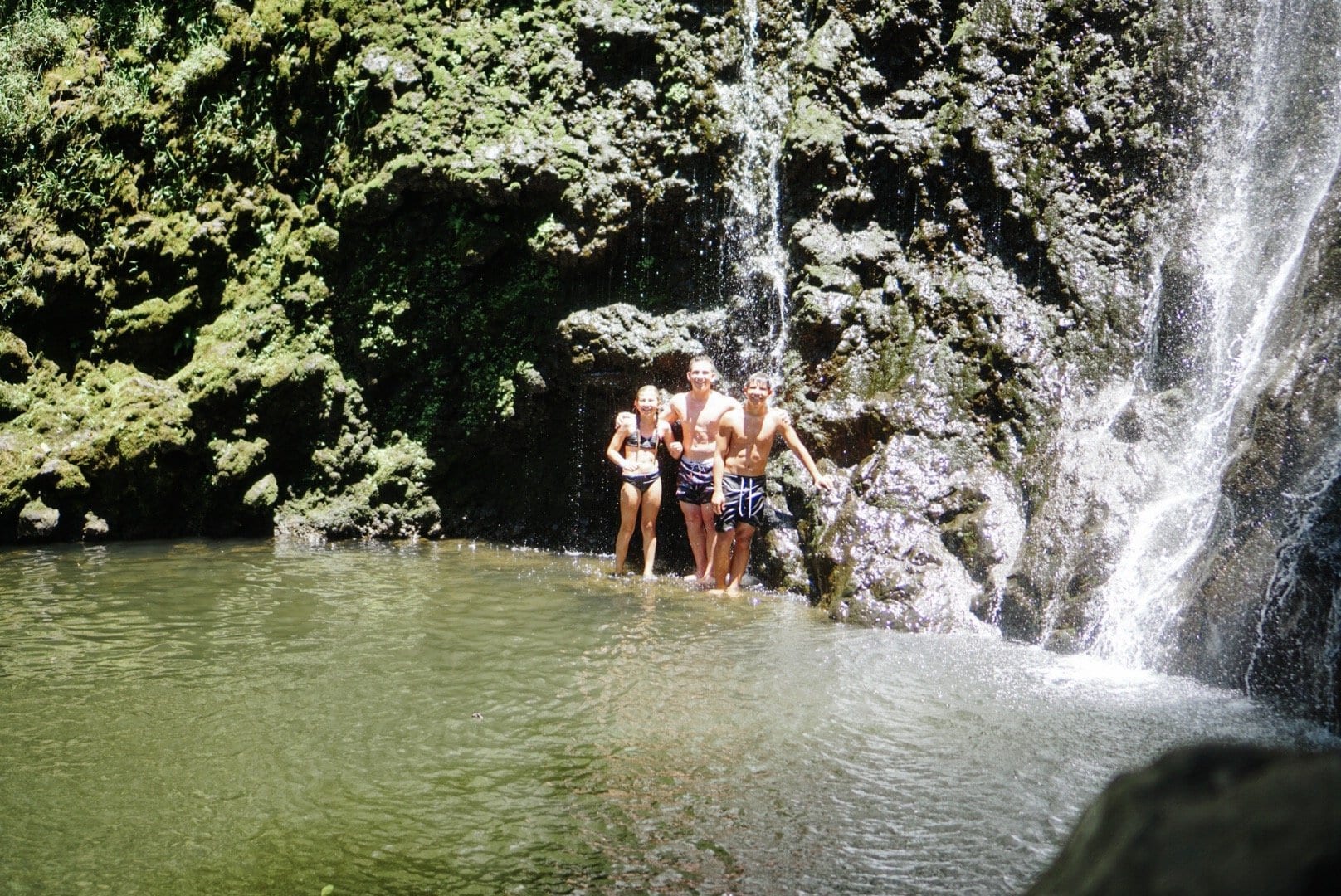 One of the most popular and for sure one of the best things to do in Maui with kids is the Road to Hana. It is simply stunning, but make sure to start very early in the morning.
There are several different options when it comes to Hana. You can hire a tour guide, or download an audio guide. You can stop at every stop along the way or pick a few and spend more time at each location chosen. Everyone will have their owns pros and cons to each.

I recommend driving yourself, researching the stops beforehand and choosing a few favorites to stop at on the way up and then staying overnight in Hana. I haven't done it but I have heard that the sunrise from Haleakala is amazing and its on my bucket list to experience someday.

Stop by the Black Sand Beach, it's about 3 miles past Hana, but it is Amazing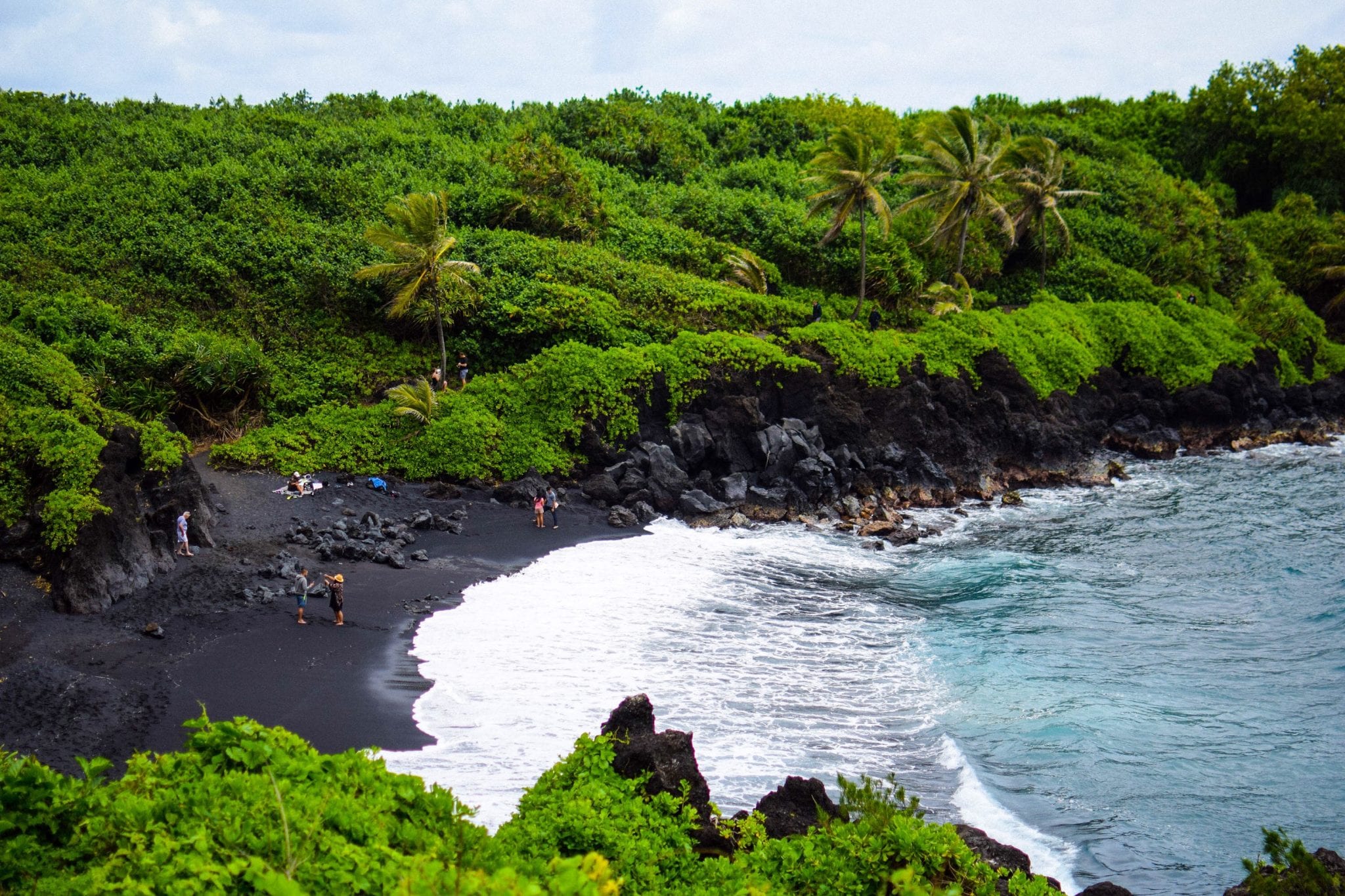 Cost: FREE
Times: You should start very early especially if you are making a round trip in one da
---
Old Lahaina Luau
My personal favorite Luau is the Old Lahaina Luau – (check out the full review here) It is one of the best things to do on Maui with kids. Families will love attending a traditional hawaiian luau. Not only do you get an amazing show but you also get to learn about the Hawaiian culture and enjoy some native foods. There are many to choose from but, I think the Old Lahaina Luau is the BEST! (You can check out my other favorite luaus here)
Cost: $100+ (I know it may seem pricey, but it is totally worth it considering you get dinner, a show, Open Bar, a lei and a parting gift of banana bread)
Location: 1251 Front St. Lahaina, HI 96761
Times: check website below
Tip: There is a free shuttle to Lahaina from the Sheraton or the Westin.
---
Bike Down Mount Haleakala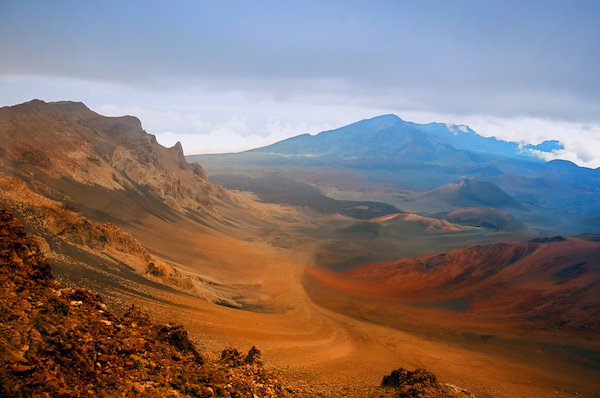 Mark Twain described the sunrise at the summit of Haleakala as "… the sublimest spectacle I ever witnessed." You can witness it for yourself if you choose to do the sunrise bike tour. You will begin at the summit- 10,023′ high… after watching the sunrise you will be taken to the base of the National Park at 6,500 feet to begin the 23 mile downhill bike tour. Haleakala Bike Co. is said to be the BEST! *They also offer a van only tour for the non-bikers in your family now too!
Cost: $67-$120 when you order online depending on which option you choose
Location: Haiku Market Place 810 Haiku Rd. #120 Haiku, HI 96708
Times: Most tours take off around 9am, earlier for sunrise
Tip – Get to bed early because you will have an early morning heading up to Haleakala Crater
---
Hike Waihee Ridge Trail
This trail is for the more adventurous of travelers. I would only recommend it for older kids/ active teens. The trail has a steep paved incline in the beginning but the paved road ends and the trail is known for being muddy and slippery. You are wise to grab a walking stick in the beginning if you want to avoid slipping especially on the way down. Make sure to pack good hiking shoes (something with traction preferably), plenty of water and snacks. The trail is about 2.5 miles and takes about 2 hours to complete.
Cost: FREE
Location: State Hwy 340 Wailuku, HI 96793
Times: Start early
Tip- Do NOT attempt if there is fog, it will only increase, you will get very wet, the path will be dangerously slippery and the views non existent by the time you reach the top.
Check out more info here
---
Go on a Horseback Ride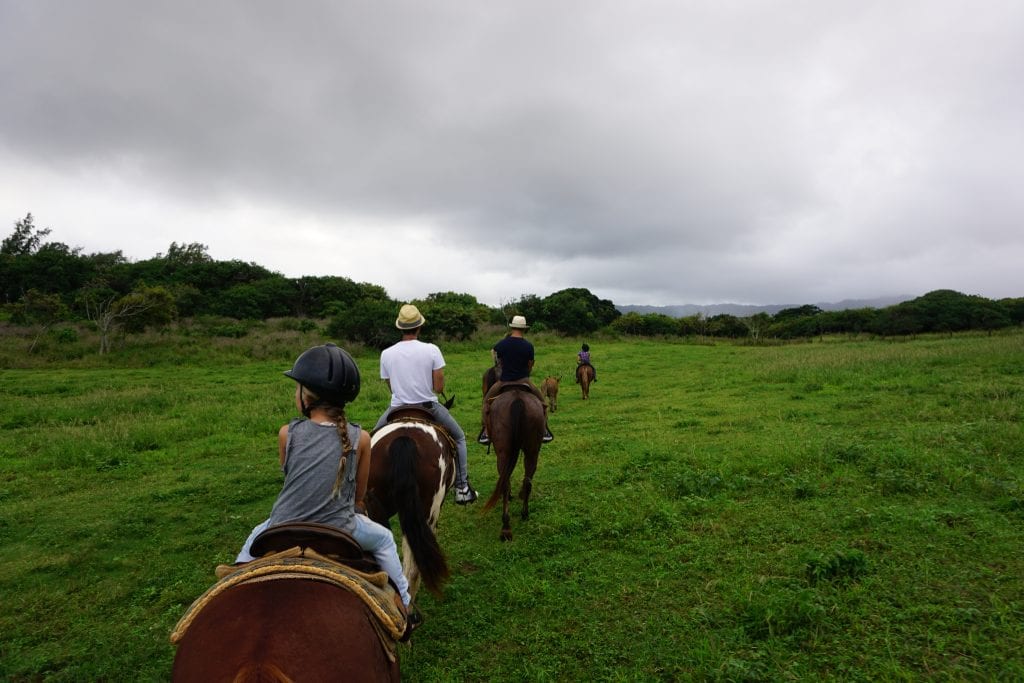 I absolutely LOVE horses. I've ridden my entire life and I think it is a fantastic way to experience a new environment. Most stables offer riding to kids as young as 7-8 years old and from our experience they have always had very tame and spook free horses available for the novice riders. Maui is particularly amazing by horse because the views are absolutely stunning from the higher mountain elevations. You will definitely want to have a camera handy.
Cost: $100+ per person
Location: varies
Times: varies
---
Hike the Pipiwai Trail
Pipiwai is one of the best hikes on the island. It has it all- waterfalls, bamboo forest, ocean views, gorgeous trees and views of the 7 sacred pools of water. The hike is easy enough to bring younger kids but it is muddy and you will get wet crossing some streams. The trail is 4 miles round trip and will take about 2 hours to complete. There are bathrooms at the beginning of the trail and a nice parking lot.
Cost: $15 entrance fee
Location: Pipwai Trail, Haleakala National Park Near 42 Mile Marker Maui, HI 96713
Tip: The only downside is it is located at the end of the Road to Hana so you need to plan ample time to get there. And, you will want to arrive at least 3 hours before sundown
Check out more info here
---
Wai'anapanapa State Park
Another stop on the Road to Hana but again its SO worth the stop it deserves it. Picture gorgeous emerald green cliffs meeting black basalt lava coastlines… your jaw will drop! There are several trails that you can hike to view pool caves, lava tubes and the famous blowhole.
Cost: FREE
Location: Hana Hwy past mile marker 32 Hana HI 96713
Check out more info here
---
Visit Kapalua Bay
Kapalua Bay is a beautiful crescent-shaped beach located on the west side of Maui, Hawaii. The beach is surrounded by lush greenery and rocky cliffs, making it a picturesque destination for families looking to spend time together in a natural setting.
This bay is located in front of the Montage Kapalua Bay Resort!
Here are some reasons why Kapalua Bay is a great place to take kids and some of the reasons on why it is on our list of best things to do in Maui with kids:
Shallow waters and gentle waves: Kapalua Bay is known for its calm waters, which are perfect for children to swim and play in. The bay has a protected cove that creates a natural pool with very little waves, making it an ideal spot for young children to splash around safely.
Snorkeling opportunities: Kapalua Bay is also known for its excellent snorkeling opportunities. Children can explore the vibrant coral reefs and see colorful fish and other marine life up close. There are rental shops nearby where you can rent snorkeling gear for the whole family.
Other Activities: We also love this bay because you can rent stand-up paddle boards and kayaks. You also are able to see Hawaiian green sea turtles at this bay!
Beach amenities: Kapalua Bay has several amenities that make it a convenient destination for families. There are restrooms and showers available, as well as picnic tables and barbecue grills. There are also lifeguards on duty during the day, which provides an added layer of safety for children.
Kid-friendly activities nearby: There are plenty of kid-friendly activities available in the area surrounding Kapalua Bay. You can take a family hike through the nearby mountains, go on a whale-watching tour, or take a sunset sail. The nearby Kapalua Golf Club also offers junior golf lessons for kids.
Beautiful setting: Kapalua Bay is located in one of the most beautiful areas of Maui. The bay is surrounded by lush vegetation and stunning rocky cliffs, providing a scenic backdrop for a day at the beach. Children will love exploring the natural surroundings and seeing the different plants and animals that call the area home.
*Pro-Tip! We recommend taking the Kapalua Coastal Trail; it will take you from he Ritz Carlton all the way to the Montage Kapalua. The path is a mixture of paved, bridges and rocky, but the views are breathtaking!
---
Things to do in Maui with Babies and Toddlers
It is so important to properly plan your things to in Maui with toddlers and babies. Babies and toddlers bring added thought when it comes to planning as you have to work around nap times and a feeding schedule. But, in my experience little ones do really well in Maui. I think it has something to do with the calming sounds of the ocean waves crashing and the fresh Hawaiian air.
Make sure to check websites before heading out for the most up to date information. Always pack plenty of water, snacks, diapers and sunscreen with you too! Here are our favorite activities to enjoy with babies and toddlers in Maui.
---
Activities in Maui with Toddlers & Babies
Iao Valley Hike
Going on a hike in Hawaii is great with toddlers and babies, if you choose the right hike and pack a baby carrier for hiking. Iao Valley is one of those hikes you should take with toddlers or babies.
An easy and short hike that allows you to escape and explore the jungle. The short take takes you to a view point where you can take pics of Kuka'emoku or most commonly known as "the needle". After the hike you can also travel through the lower area near the stream. We saw tadpoles and tiny fish which the kids thought was pretty cool. Iao is located just a short drive from Maui's Wailuku area and the Kahului Airport. There are restroom facilities available.
Cost: $5 parking fee for non Hawaiian residents
Times: 7am- 7pm
Location: 'Iao Valley Rd Hwy 32 Wailuku, HI 96793
Check out more info here
---
Have a Beach Day at King's Fishpond and See some SEA TURTLES (Secret Spot)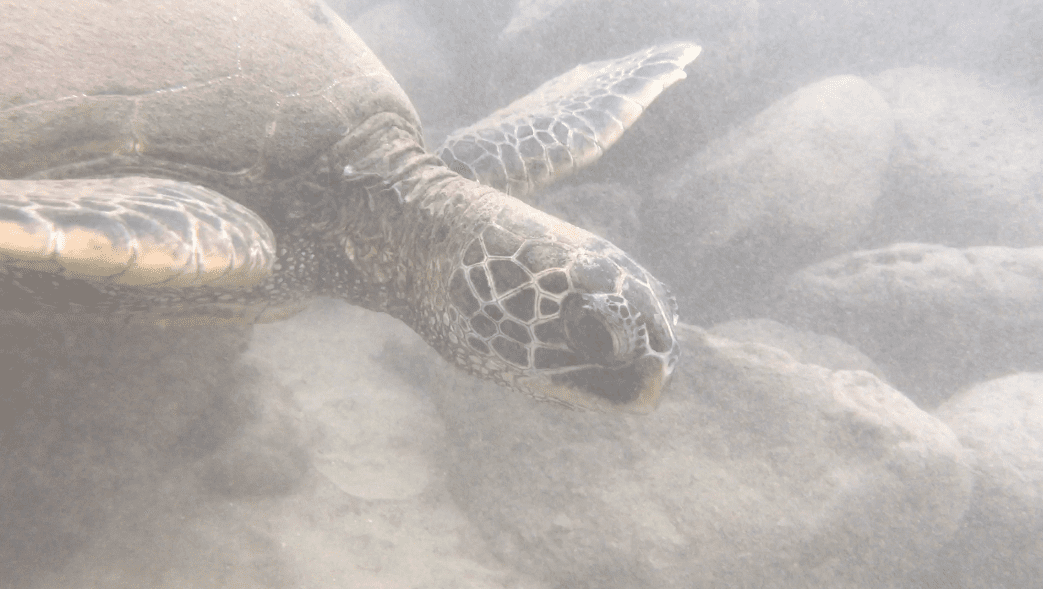 A lot of people say to visit baby beach over in Lahaina, but my personal recommendation is the Kalepolepo Beach Park in Kihei. It is one of the best things to do in Maui with toddlers.
Located in Kihei, is a small beach (Kalepolepo Beach Park) at King Kamehameha's Fish Pond. This used to be a beat up old beach filled with seaweed. Now, it has been revitalized and is spotless.
The beach is perfect for babies and toddlers as the fish pond formed by rocks years ago by King Kamehameha III prevents waves from hitting the shore
See Sea Turtles, over the past couple years Sea Turtles have shown up and you can check them out in knee deep water. It is pretty amazing
Check out everything to do at this secret turtle town here!
---
Enjoy a few days at your Resort Pool
One of the things people forget when visiting Maui is that there are so many things to do, sometimes you just need to relax and enjoy your hotel pool. Especially with babies and toddlers. Maui has some of the most amazing resorts in the world.
Our personal favorite resort when traveling with kids is the Grand Wailea. There are seven water slides, a water elevator (the only one in the world), rope swing plus there are a ton of things to do in Wailea.
---
Maui Ocean Center
Aquariums are the perfect spot to escape the heat and relax as a family. Even the littlest ones enjoy looking at the fish, sea turtles and sharks. The center is small and you will probably only spend a few hours maximum. But, your kids will love the tide pool where they can touch starfish as well as the tunnel they can walk through while sharks stingrays and sometimes divers swim overhead. There are snacks available for purchase, a gift shop and bathrooms too.
Cost: $18-$26 (check website)
Times: 9am-5pm
Location: 192 Ma'alaea Rd Wailuku, HI 9679
---
Atlantis Submarine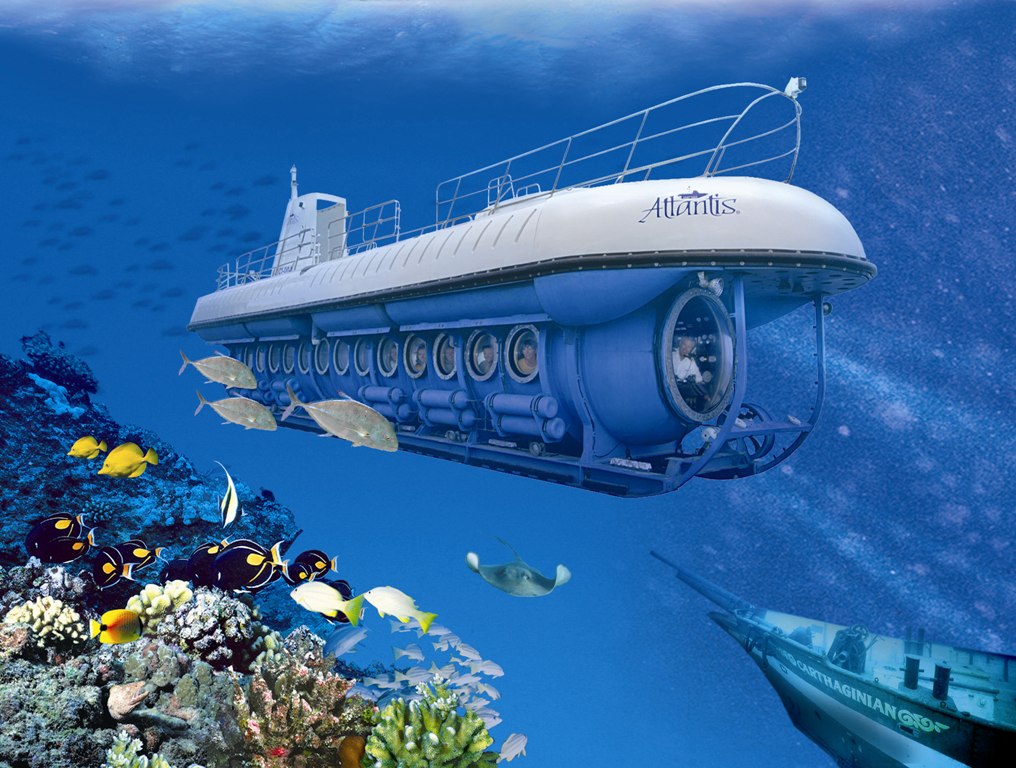 Toddlers 36″ and above or people who don't like scuba diving (ehem…me) might love to go exploring about underwater while riding in an actual submarine. Think Disney's Finding Nemo except for this time you are actually diving under to about 100 feet in the ocean. You typically see quite a bit of sealife, the tour guides have some good jokes and they play music. This would not be for people who get claustrophobic and you do have to take a short boat ride to get to the sub but for many it will be a fun adventure.
Cost: call for pricing
Times: tours depart at different times daily
Location: 658 Front St Suite 175 Lahaina, HI 96761
---
Lahaina Animal Farm
One of the best things to do in Maui with kids is this adorable Lahaina Animal Farm
Kids love animals and adults love the ocean views so this stop will make everyone happy. Lahaina Animal Farm is a super clean farm that is home to horses, mini horses, goats, rams, sheep, donkeys, chickens, turtles, fish and pigs. They let you feed and pet their animals and they also are very informative making it a great learning experience too.
Cost: $25 per person
Times: Mon.- Sat. 9:30-11am *you need to make a reservation before visiting.
Location: 108 S Lahoe Pl. Lahaina, HI 96761
Check out more info here
---
Visit Ka'anapali
Ka'anapali is one of the best things to do in Maui with kids of all ages including the little ones. Everyone will love the beach at Ka'anapali. The ocean water is warm so it is fantastic for the little ones, there is plenty of sand to build castles in, shops, restaurants and bathrooms.
Some of the resorts offer chairs and umbrellas for a fee and there are also a few activity stands with rentals such as boogie boards, banana boats, snorkel gear etc…
Parents might take turns snorkeling the area as you can typically see some pretty good fish and you also might like watching the cliff divers at Black Rock. I personally like to eat at the Hula Bar in Whalers Village above the beach. They have a kids menu, its right on the beach and its always an easy and delicious option for us!
Cost: FREE
Times: Open Daily
Location: 2435 Kaanapali Pkwy Lahaina, HI 96761
---
Banyan Tree Park
If you get tired of chasing your kids along the ocean head to Lahaina, grab a shaved ice and let them burn some energy at the Banyan Tree Park. The tree is massive in size and pretty impressive. Its limbs grow into tree trunks! While this is a nice stop there is not much to do at the park. Thankfully, it is located near the shops on Front Street so you can head there right after.
Cost: FREE
Times: Open Daily
Location: 649 Wharf St. Lahaina, HI 96767
Check out more info here
---
Maui Mini Golf and Sports Park
If you need some easy entertainment Maui Golf and Sports Park has your back. They have mini golf, bumper boats, rock climbing and a big trampoline. It's nothing amazing but our kids always think its a blast.
Cost: depends on the type of ticket (avg. 2 adult, 2 kid family will spend about $50)
Times: Open 10am- 6pm, 7 days a week
Location: 80 Maalaea Rd Wailuku HI, 96793
Check out more info here
---
Leilani Farm Sanctuary
Another fun animal experience is the Leilani Farm Sanctuary- an 8 acre farm in Haiku that is home to: chickens, cats, goats, rabbits, donkeys, peahens, pigs, deer and ducks. All the animals were rescued and by visiting you are helping to support their care.
Cost: $20 per person, $10 for kids
Times: Wednesdays at 4pm and Saturdays at 10am
Location: 260 E Kuiaha Rd. Haiku, HI 96708
Check out more info here
---
Visit Surfing Goat Dairy
Okay… obviously I love the animal spots with young kids. Here is another. But, this one also involves food. You get to take a tour of the dairy, learn about its history, play with and feed the goats (the baby goats are the cutest) plus try your hand at milking them. You also get to sample some of their cheeses. Make sure to pack some drinks and wear sunscreen. And, don't miss the truffles made with their goat milk they are delish!
Cost: $12.50 for adults and $8 for kids
Times: Mon.- Sat. 9am-5pm and Sun. 9am-2pm
Location: 3651 Omaopio Rd Kula HI 96790
Check out more info here
---
Hike Twin Falls
Twin Falls in a pretty easy hike. Easy enough that you can strap on an ergo and take a baby or toddler fairly easily. Takes about 20 minutes to get to the water fall. You should wear shoes- not flip flops to avoid jagged rocks. And, pack mosquito repellent. It is part of the Road to Hana tour but it is in the beginning and makes an excellent day trip with little ones. There are restrooms and a cute snack shack at the beginning of the hike with fresh coconut milk. The kids get a kick out of drinking straight from the coconut 😉
Cost: FREE
Location: 6280 Hana Hwy Haiku, HI 96708
Times: Open all day
Check out more info here
Still looking for more awesome things to do with the little ones in Maui? See Trips For Tykes Guide here.
---
Visit Ali'i Kula Lavender Farm
Ali i Kula Lavender Farm is a beautiful and unique destination located in the upcountry region of Maui, Hawaii. The farm spans over 13.5 acres and features more than 45 varieties of lavender, making it a must-visit spot for nature lovers and families looking for a unique experience. Here are some reasons why Ali'i Kula Lavender Farm is a great place to take kids:
Beautiful scenery: The farm is nestled in the rolling hills of upcountry Maui and offers breathtaking views of the surrounding countryside. Children will love exploring the gardens and seeing the different plants and flowers that grow there. The farm also offers guided walking tours that provide an educational experience for kids.
Unique learning opportunity: The Ali'i Kula Lavender Farm provides a unique opportunity for children to learn about the different types of lavender and how they are used. Kids can learn about the various products made from lavender, including soaps, oils, and sachets. They can also see how lavender is harvested and processed.
Hands-on activities: The farm offers several hands-on activities for children, including lavender crafts, face painting, and scavenger hunts. Children can also pick their own lavender and make their own sachets to take home.
Picnic areas: The farm has several picnic areas that are perfect for a family lunch or snack. The picnic areas are surrounded by beautiful gardens and offer stunning views of the surrounding countryside.
Gift shop: The gift shop at the Ali'i Kula Lavender Farm offers a wide range of lavender products, including oils, soaps, and candles. Kids can pick out their own souvenirs to take home and remember their trip to the lavender farm.
---
Things to do in Maui for Adults:
After creating our list of things to do in Maui with kids, we wanted to make sure we added some additional activities just for the adults! Of course, the kids cannot have all the fun, right?
---
Visit Paia Town
Paia is a charming little plantation village with adorable shops and cafes. It is a great place to stop on the Road to Hana. They have the most amazing natural healthy food options. Although, most just pass through this town on their journey to Hana. Paia is really a great town to spend an afternoon in. The people are amazing and the shops and cool and eclectic.
Cost: FREE
Location: Maui's Northern Coast just off Hwy 36
Times: varies
Tip: Check out Mana Foods a low cost natural health food store. They have some amazing treats!! Paia Fish Market is also a popular choice.
Check out more info here
---
Maui Chocolate Tour
Did you know the island of Maui has a winning master Chocolatier? Melanie Boudar and her assistant offer a fun & educational chocolate immersion morning. Learn about the cacao tree and how the fruit is harvested, fermented and dried. Next up roast and hand grind cacao beans to make a delicious ancient Aztec beverage. Continue through a guided chocolate tasting where you will taste 4 unique flavors considered some of the best in the world and 3 Hawaiian grown chocolates. Then you leave with an exquisite chocolate truffle from Sweet Paradise Chocolatier in Wailea.
Cost: $59 (Kids under 12 are FREE!)
Location: 2505 Kula Hwy Kula, HI
Times: Every Tues., Thurs. & Sun. 10-11:30am
Check out more info here
---
Lunch Tour at O'o Farm
Oh, how I love Farm to Table dining and it doesn't get much better than O'o Farm where you get to tour the farm and help the chef harvest your meal. The farm is located in the gorgeous area of Kula also known as Upcountry Maui. Imagine sitting down to a delcious meal, harvested by yourself and prepared by the chef just for you on the slopes of Haleakala 3,500 feet up while overlooking the gorgeous bi-coastal views of the island. Its magical!!!
Cost: $58 (per person)
Times: Mon.-Thurs. 10:30am-2pm
Location: 651 Waipolo Rd. Kula, HI 96790
Check for more info here
---
Ocean Vodka Organic Farm and Distillery
An informational tour about the process of making vodka and rum at this gorgeous organic farm and distillery. They go over sustainable farming practices and you get to tour their green manufacturing processes. You will learn about about the local history of sugar cane farming and adults ages 21+ will get todo a taste sampling as well.
Cost: $10 per person (ages 12 & older)
Times: 9:30am-4pm (every half hour)
Location: 4051 Omaopio Rd. Kula, HI 96790
Check out more info here
---
Map of things to do in Maui with Kids
---
Pin for Later: The Best Things to do in Maui with Kids – Ultimate Fun Guide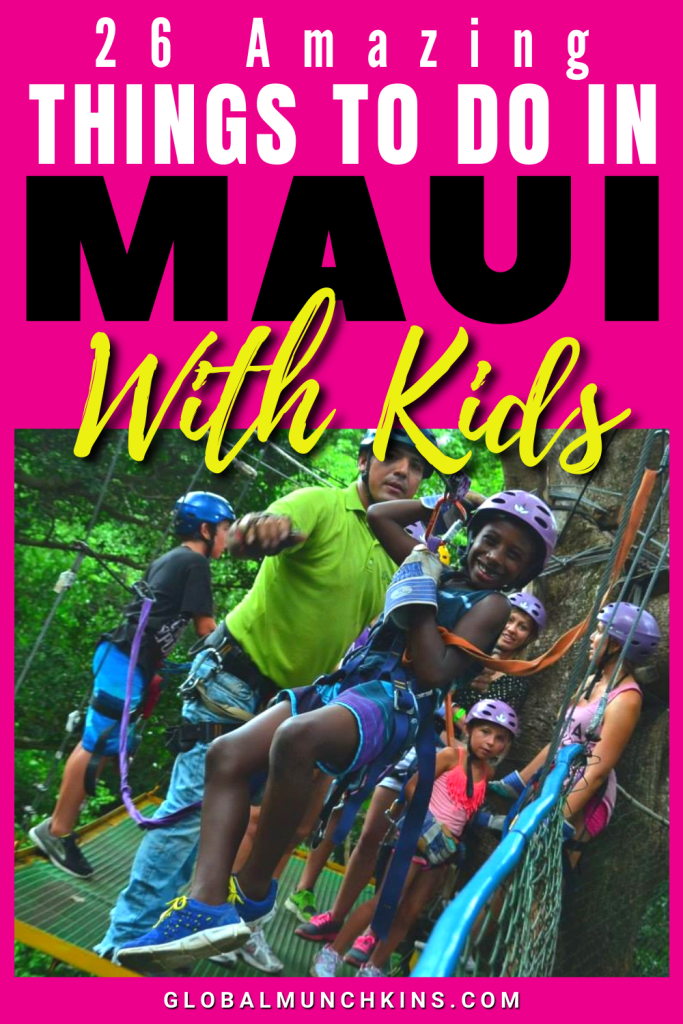 ---
I hope you enjoyed our Things to do in Maui with Kids Guide!
Have you visited Maui?
---
If you enjoyed our list of best things to do in Maui with kids, you might also enjoy:
Things to do on Maui in April! 9 Incredible Ways to Ring in Spring
Top Things to do in Lahaina! One of the best little towns in Maui
---
Frequently Asked Questions about the best things to do in Maui with kids!
Is Maui Hawaii good for kids?
Yes, Maui is an excellent destination for families with children. The island has plenty of kid-friendly activities, including beautiful beaches with calm waters for swimming, snorkeling, and playing in the sand.
Maui also offers unique cultural experiences, such as hula dancing and lei-making classes. Families can also explore the island's natural wonders, such as the Haleakala National Park and the Road to Hana, which offer breathtaking views and opportunities for outdoor adventure.
Maui also has several family-friendly resorts, restaurants, and shopping centers, making it a convenient and comfortable destination for families. Overall, Maui offers a perfect mix of relaxation, adventure, and culture that will keep both children and adults entertained and happy.
How many days is enough for Maui?
The number of days that is enough for Maui depends on several factors, including your interests, budget, and travel goals. However, most visitors to Maui recommend staying at least 5 to 7 days to fully explore the island and experience its diverse attractions.
Do I need a car to get around Maui?
Yes, it is highly recommended to have a car when visiting Maui to get around the island comfortably and efficiently. While there is public transportation available on the island, it may not be as convenient or reliable as having your own vehicle.