After New York City, Buffalo is New York's second-largest city, and it's a fantastic vacation spot for families with young children!
From a historic zoo to a world-famous culinary specialty, this western New York city has lots of kid-friendly attractions and fun things to do.
While some families choose to visit the nearby and famous Niagara Falls, Buffalo is well worth a visit. It is a city with a lot to offer on its own. Check out our list of things to do in Buffalo with kids below!
---
Our List of Things to do in Buffalo With Kids
We went ahead and did all the research for you and compiled an amazing list of things to do in Buffalo with Kids!
---
THE BUFFALO ZOO – One of the Best things to do in Buffalo NY with Kids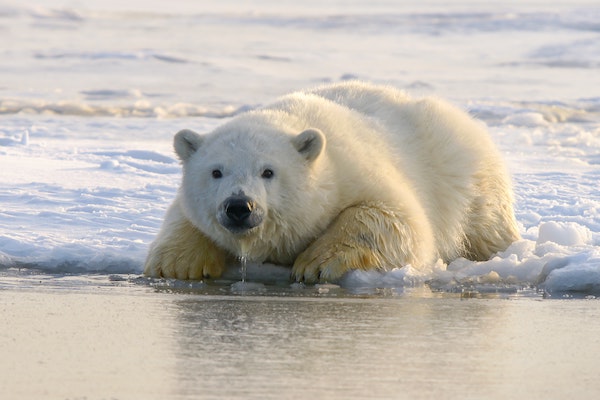 The Buffalo Zoo is one of the greatest places to visit in Buffalo with kids, featuring over 1,000 species. It is not just America's third-oldest zoo, but it is also significant conservation and educational center. This 23.5-acre zoological park is open all year and has a variety of exciting animal interactions and events.
The Komodo dragon, the world's largest living lizard, and the Bushmaster snake, the Western hemisphere's longest poisonous snake, are the animals that are on display at the new amphibian and reptile center. Aside from that, there are polar bears on the arctic edge, sea lions in the cove, and squirrel monkeys in the rainforest. Make sure to organize a group for a weekend Zoo Snooze, which can be a lot of fun!
---
Rolly Pollies
Rolly Pollies feature a variety of activities that will grow your children's curiosity as well as their desire for play and adventure. It's the place to go in Buffalo if you have kids that are energetic and adventurous. This indoor playground provides a variety of exciting games for kids, including trampolines, balancing beams, and toys.
A family-friendly gym provides a variety of activities, including non-competitive gymnastics, art courses, camps, and music lessons. Rolly Pollies has created exercise games and classes for children from 4 months to 9 years old. It's one of the must-do activities for toddlers.
---
Explore & More Children's Museum
At Explore & More Children's Museum, you may laugh, explore, and play your way through an entertaining and exciting day. This 40,000-square-foot facility, located on the seaside, offers a variety of educational and entertaining play zones.
Hands-on educational play zones that highlight Western New York's unique history, geography, culture, agriculture, architecture, athletics, business, and innovation are available to the kids.
Before you visit, make sure to check out the event calendar; there could be something entertaining going on, such as scratch paper art or puppets!
---
Genesee Country Village Museum
Genesee Country Village Museum is a 19th-century living history museum and village, approximately an hour and 15 minutes east of downtown Buffalo. It's well worth a day trip with the kids. You may walk around Mumford, a preserved Genesee rural community, and visit the ancient schoolhouse, heirloom gardens, and cottages in the Pioneer Settlement.
You'll see live demonstrations from the potter and blacksmith along the road, see fresh bread and pies emerge from the brick oven, and see cattle roaming the farms.
There's also a nature center and hiking paths where you can learn about the Genesee Country's forests, meadows, ancient fields, geologic formations, ponds, and streams.
---
One of the top attractions in Buffalo is the Darwin D. Martin House, designed by the famous architect Frank Lloyd Wright. This historic home is a masterpiece of Prairie School architecture and features stunning stained glass windows, intricate woodwork, and a beautiful garden.
Kids will love exploring the different rooms and learning about the history of the home and the people who lived there.
---
Buffalo & Erie County Botanical Gardens
Buffalo & Erie County Botanical Gardens will entertain the whole family in a number of ways, from kid-friendly events to an impressive orchid collection. This ancient landmark, which was inspired by England's famous Crystal Palace, captivates families with its exotic flora and magnificent architecture.
Explore the garden's Palm Dome, which is filled with towering palms and exotic plants, for a fascinating visit. After that, visit the Asian Rainforest to learn about carnivorous and medicinal plants. Also, don't forget to visit the children's garden and let your kids participate in the hands-on discovery program!
---
Another must-see attraction in Buffalo is the Erie Canal. This engineering marvel played a vital role in the development of the city and helped to make it one of the most important transportation hubs in the country.
Take a boat tour along the canal to learn more about its history and see the sights from a different perspective.
---
Billy Beeze
Billy Beeze is filled with amusement for teenagers, children, and adults who are still young at heart. Billy Beez isn't known as Buffalo's best indoor kiddie playground for nothing. This indoor park has a large play area with a variety of activities and features, such as bouncing trampolines and ball blasters.
The 20,000-square-foot playground also has a variety of towers, tunnels, sports courts, and slides. As you race down the slides, climb through the jungles and explore together, you'll make memorable memories! Run, leap, bounce, slide, and climb your way to have fun with kids and kids-at-heart!
---
Buffalo Waterfront
Buffalo Waterfront is filled with family-friendly activities all year. It's best experienced in 3 distinct locations:
Canalside, which is located at the center of Main Street downtown; the Buffalo River, which starts and ends from downtown through the Old First Ward and Valley neighborhoods; and the Outer Harbor, a huge green area with bike paths and marinas on the Lake Erie shore.​
You may rent water bikes, kayaks, and paddle boats with the kids throughout the summer and into the fall. There's also plenty of space along the boardwalk to enjoy the view as the kids play in the large sandpit or enjoy the huge games scattered across the grass or Adirondack chair area.
The excitement extends into the winter with ice skating and ice bumper cars that will make your kids have a blast!
---
Tifft Nature Preserve
Spend a day at Tifft Nature Preserve enjoying the nature-centric activities for a quiet and inexpensive family outing. Tifft Nature Preserve, although being only a 5-minute drive from downtown Buffalo, will make you feel as if you've walked into another universe.
Due to its calm lakes and cattail marsh, it provides a refreshing respite for families looking to get away from the hustle and bustle of city life.
Tifft has many outdoor activities to offer its guests, from cross-country skiing to birdwatching. It also features a visitor's center with educational displays and year-round programming.
---
Erie County Naval & Military Park
For a taste of Buffalo's maritime history, head to the Erie County Naval and Military Park.
This park is home to several historic ships, including the USS Little Rock and the USS The Sullivans, as well as a museum and a collection of military aircraft. Kids will love climbing aboard the ships and exploring the different exhibits.
---
Buffalo Museum of Science
The Buffalo Museum of Science is without a doubt one of the best locations to take kids, with a variety of educational exhibits and events. The museum has a brand new 3D cinema, as well as incredibly entertaining scientific lab displays, workshop facilities, and galleries.
You may learn about anthropology through artifacts, physics, and motion in an interactive studio, space in the planetarium, bugs, and much more.
This will spark your child's interest and inspire a lifetime passion for learning. Keep an eye on the museum's special events schedule as well, as they're always coming up with new and exciting ways to see the museum!
---
Enjoy Buffalo Wings on the Buffalo Wing Trail
Buffalo is obviously the founder of the Buffalo Wing and to celebrate that, they created the Buffalo Wing Trail. With 14 restaurants that serve up all sorts of delicious wings.
This is a fun environment with live music, fun food festivals and of course delicious eats. Learn more about the wing trail here.
---
Sahlen Field
At Sahlen Field, you can eat cheap classic American food while admiring the scenery and watching a thrilling baseball game. At their local triple-A stadium, they support the Buffalo Bisons, the city's minor league baseball club.
The stadium offers amazing views of the waterfront in addition to enjoying a game of America's favorite activity. Furthermore, the stadium has a distinct historic charm with a modern touch. The stadium is finer and more attractive than any of the country's big-league parks.
---
Visit The Buffalo AKG Art Museum (Formerly ALBRIGHT KNOX ART GALLERY)
Along with the Frank Lloyd Wright's Graycliff Museum, this is one of the premiere art museums in Buffalo NY. This art center is scheduled to reopen in early 2023 and is set to have some outstanding exhibits.
---
Herschell Carrousel Factory Museum
The Herschell Carrousel Factory Museum, a historic carousel industrial building, is home to two early 1900s carousels with hand-carved horses and hundreds of intricate lights that the kids can really ride. A seasonal kiddie land park with pony carts, wet boats, and helicopter rides is included in the museum entry.
You can also tour the rest of the factory museum, which was constructed in the early 1900s. It includes a big carving shop, a paint shop, a storeroom, an upholstery shop, a machine shop, and a roundhouse where carousels were assembled and inspected before being sent. That's all quite cool!
---
Visit the Theodore Roosevelt Inaugural National Historic Site
Another great attraction for history buffs is the Theodore Roosevelt Inaugural National Historic Site. This museum tells the story of President Millard Fillmore, who was inaugurated in Buffalo in 1901 after the assassination of President William McKinley. Kids can learn about the history of the presidency and see artifacts from that fateful day.
---
Lasertron
Lasertron is a Western New York-based laser tag manufacturer and family entertainment center. It provides a world of entertainment for families who enjoy arcades and thrilling indoor games.
Lasertron will entertain both adults and children with its arcade, mini-golf, and other crazily fun activities. There are also delicious beverages and enticing kid-friendly foods offered. Celebrating your child's birthday party at Lasertron will make you the coolest parent ever!
---
Buffalo Landmark Cruise
The Buffalo Landmark Cruise is unlike any other tourist experience in terms of entertainment, uniqueness, and educational value.
This sightseeing trip emphasizes the region's history, wildlife, architecture, and art with the help of a knowledgeable narrator. Of course, the cruise provides a stunning and unique view of numerous important Buffalo sites. Taking this sightseeing trip will allow you to experience Buffalo in a unique and exciting way!
---
Delaware Park
The 350-acre Delaware Park, which Olmsted and Vaux referred to as a "country park," is the largest of the three original parks in Buffalo. There are many things to do in the park.
Enjoy the row boats and explore the lake, meadow, and Japanese Garden in Delaware Park with the free self-guided mobile audio tours. There are several interesting locations, ranging from the Ivy Bridge to the Zoo Paddock, from which to learn.
---
Theatre of Youth Buffalo
Theatre of Youth (TOY) is a professional children's theater that performs in Allentown. The enchantment of watching stories come to life through the TOY unique shows may be appreciated by every kid who enjoys story time.
TOY produces shows for all ages, including sensory-friendly shows in which the audience is encouraged to move about in whatever way that seems natural to them.
This is your chance to share your passion for theater with your children while also allowing the performers to express heartfelt themes about family and friendship through entertainment. The actors frequently return to the stage after a performance to interact with the audience. It is a great theatre!
---
Where to Stay – Millennium Buffalo
Millennium Buffalo provides easy access to all Western New York attractions and commercial districts, making it a distinctive and accessible location for all travelers.
The hotel offers 300 beautiful guest rooms, all with high-speed internet, the elegant Waldens Restaurant, the spirited Twigs Lounge, an all-season pool and fitness center, a state-of-the-art business center, and 12,000 square feet of meeting space, making it an ideal choice for both business and leisure travelers.
The Walden Galleria, with over 200 stores, shops, theaters, and restaurants, is just a short walk away and offers the best shopping in the region! This is one of the best places to stay during a Buffalo vacation!
---
Map of Things to Do in Buffalo with Kids
---
Frequently Asked Questions about Things to Do in Buffalo with Kids
When is the best time to visit Buffalo?
Summer is the busiest time, but has the best weather to do all the outdoor activities. Winter is still a beautiful time to visit as well, but make sure you pack all of your layers!
What can you do in Buffalo for free?
Tour Buffalo City Hall
Canalside Buffalo
Outer Harbor
Forest Lawn Cemetery
War of 1812 Walking Tour
Movies in the Meadow
Slow Roll Buffalo
Allentown Historic Neighborhood
---
If you enjoyed reading our list of things to do in Buffalo with kids, you might also like:
15 EXCITING THINGS TO DO WITH KIDS IN SYRACUSE, NEW YORK
18 INCREDIBLE THINGS TO DO IN NEW YORK WITH KIDS [+ WHERE TO EAT & STAY]
THE ULTIMATE NEW YORK ITINERARY – 4 AMAZING DAYS IN NEW YORK
---
Pin-it for later: Best Things to do in Buffalo with Kids
Latest posts by Michael Mamian
(see all)