From unique boutiques to rustic beaches, there are so many ways to enjoy a fun and authentic SoCal experience in Encinitas. Today, we're going to dive in and look at some of the best things to do in Encinitas during your visit, so that you can maximize your trip. Also, make sure to check out my guides on the two cities that neighbor Encinitas, Carlsbad & Oceanside
Catch Some Waves At Beacon's Beach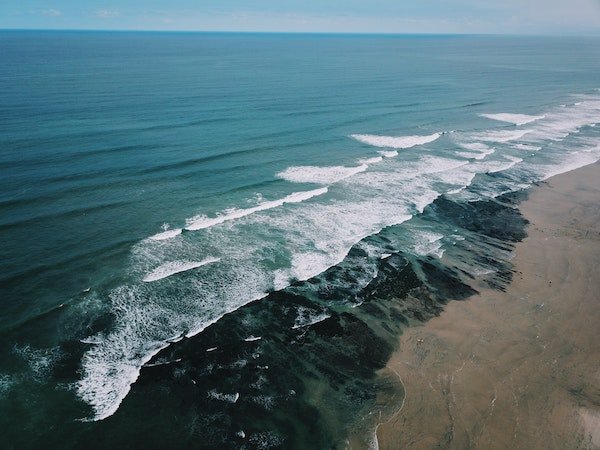 Why You Should Go:
Whether you want to kick back and watch the surfers do their thing or get in on the action, you definitely need to hit Beacon's Beach. Swell after swell flows into Beacon's Beach and you'll see surfers out battling the waves from sunrise to sunset. The beach is pretty easy to access thanks to the small dirt pathway and there is plenty of room to lay out a towel, cooler, and some chairs to soak up the sun when you're not in the water.
Snap a Pic With the Boat Houses
Why You Should Go:
When driving along F street in the quiet Encinitas neighborhood, you'll find two large and magnificent boats, which are unique beach houses that have become an integral part of this SoCal town. In fact, these two boats, known as the SS Encinitas and SS Moonlight, have been around since the 1920s. During the 20s, the locals used the two boats as a hotel and bathhouse. Nowadays, they are rented out as beach homes for those who want to live within the spirit of the ocean.
Take In The Stunning Landscape From San Elijo Lagoon
Why You Should Go:
While there are plenty of stunning landscapes throughout Encinitas, none of them is quite like the San Elijo Lagoon. Here, you can explore a variety of plant communities and wildlife when taking a stroll along the many walking trails. From brown pelicans to great egrets to side-blotched lizards, the lagoon is full of life. We recommend getting some info at the Nature Center before starting your walk to get a better understanding of the area.
Get In Touch With Your Spirituality At Encinitas Temple
Why You Should Go:
The Encinitas Temple is a fellowship for self-realization, providing visitors with inspiring readings, meditations, and lecture services. You can attend a service any day of the week from noon to 4 p.m. or find alternative times for self-reflection on Sunday throughout the day. If the thought of engaging with the fellowship's program doesn't float your boat, you can still make a stop to enjoy their welcoming garden oasis.
Show Off Your Skills At The Encinitas Skate Plaza
Why You Should Go:
No matter what your wheeled vehicle of choice is, you can head down to the Encinitas Skate Plaza to show off your skills and enjoy a day in the sun. Even if you aren't into rollerblading, skating, or biking, it's still tons of fun to grab a bite to eat and watch people try out their favorite tricks. For skateboarders, there is no better place in the city. With organic street elements like stairs, rails, banks, and a backyard pool-shaped bowl, it's a skater's paradise.
Take a Tour of The Legendary Lux Art Institute
Why You Should Go:
For the inspired artists and art lovers out there, the Lux Art Institute is a unique look into how some of the world's best works of art came into fruition. A ticket price will provide you with an up-close and personal look into how different artists approach the creative process. The Institute represents several mediums and hosts new traveling artists each month. Depending on how long you stay, you can even check out the available classes for adults and children!
Grab A Bite To Eat At The Leucadia Farmer's Market
Why You Should Go:
If you end up looking for things to do in Encinitas on a Sunday, we highly recommend heading to the Leucadia Farmer's Market, which runs from 10 a.m. to 2 p.m. Within the farmer's market, you'll find just about every organic fruit or vegetable that you can think of, as well as fresh baked good, fish, live plants, wildflower honey, candles, dog treats, and so much more!
Bask In Nature At The San Diego Botanic Garden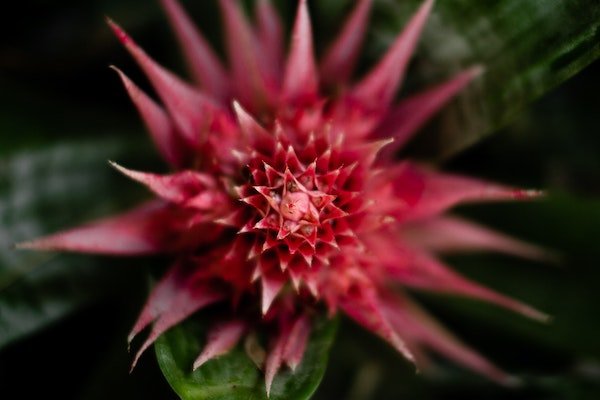 Why You Should Go:
With 37 acres of space and 29 themed gardens, any nature lover will enjoy the San Diego Botanic Gardens. Whether you are looking for garden inspiration of your own or just want to enjoy the beauty that the wild greenery has to offer, there are plenty of ways to enjoy the garden. Make sure to check out the calendar to see if there are any events happening while you're there. Plus, if you have little ones, the Hamilton Children's Garden can provide hours of entertainment!
Enjoy a Glass of Vino (Or Three) at The Solterra Winery
Why You Should Go:
If you ware a wine lover this is a must on your things to do in Encinitas list. From sophisticated wines to tasty foods, the Solterra Winery has got your back, It seems like this San Diegan urban winery is constantly cooking up new and unique dishes. Here you'll find wines made from locally sourced grapes, as well as from vineyards across the central and northern regions of California. Make sure to pair your wine with sunchoke hummus or one of the other incredibly Mediterranean-style tapas.
Practice Your Swing at Encinitas Ranch
Why You Should Go:
There is no better way to enjoy 18 holes of golf than with incredible views of the ocean in the distance. At Encinitas Ranch, you can test out your skills on the green or work on your swing at the gorgeous driving range. Whenever you find a moment to catch a break between rounds, hit the cafe and bar for appetizers and drinks.
Map of Things to Do in Encinitas
Links to Places in Encinitas:
You might also like:
[25] THINGS TO DO IN CORONADO CALIFORNIA YOU'LL LOVE!
50 THINGS TO DO WITH KIDS IN SAN DIEGO (20 ARE FREE!)
TOP 7 BEST SAN DIEGO BEACHES YOU MUST CHECK OUT!
Pin for Later- 12 Amazing things to do in Encinitas, California