With summer just around the corner, it's time to start planning some summer activities the whole family can enjoy. There are so many great cities to visit around the great lakes like Minneapolis, Detroit, Indy and Milwaukee, Wisconsin.
This is a beautiful city featuring gorgeous architecture located right on Lake Michigan. Whether you live here year-round or are planning a trip, here are 15 fun things to do with the family. Check out our favorite things to do in Milwaukee with kids!
Our List of 15 Things to Do in Milwaukee with Kids
Why You Should Go
The Milwaukee Art Museum is a fun place to visit for all ages. Visitors can enjoy viewing their rotating and stagnant exhibitions and the view over Lake Michigan is picture-worthy in itself. There are plenty of fun options for the kids such as the Kohl's Art Studio where families can create art of their own. The Milwaukee Art Museum is a must-see when visiting Milwaukee and we just know you'll love it!
Why You Should Go
The Milwaukee County Zoo has every animal you can think of and you will easily find yourself spending an entire day here learning about them. There is a wide array of different activities here for the family including the goat farm where you can feed the goats yourself, the sky safari where you get an overhead view of the animals in action, and more. The kids will love to ride the Carousel or play on the large zoo playground. At the Milwaukee County Zoo, there is something for everyone that makes for a great family outing!

Why You Should Go
The Betty Brinn Children's Museum is a favorite among families in Milwaukee. Kids love exploring the Science City, Pocket Park, the indoor Railway, and so much more! Their wide variety of interactive exhibits promotes hands-on learning and play. They also offer various workshops throughout the year that people love. If you are visiting Milwaukee with kids, this is the place to be!
Why You Should Go
Baseball fans will love visiting the beautiful American Family Field and watching the Milwaukee Brewers play. The stadium includes a gift shop and plenty of food and drink options located throughout. If you want the full Wisconsin experience, try their cheese curds and snap a picture with the official mascot, Bernie Brewer.
Why You Should Go
The Sip and Purr Cat Cafe is a favorite for animal lovers, in fact, it's a dream come true for many! Visitors can come in and play in their open playroom with a variety of cats. All of these cats are up for adoption and love the attention they get. Attached is a cute cafe that serves house-made pastries and desserts, coffee, and tea. There is also a selection of various wines and beers for the adults to enjoy.
Visitors can also partake in one of their many themed events such as yoga with cats, $5 whisker Wednesday, and learning to rock paint with cats. These events are always fun and a favorite of many.
You will love spending some time with adorable cats while sipping your drink!
Why You Should Go
The Milwaukee Public Market is a place you must visit while staying in Milwaukee! The market features a variety of different shops and fresh food options. Located in the Historic Third Ward in downtown Milwaukee, this is the perfect place to grab a smoothie, sandwich, or browse a cheese or chocolate shop. There are even kids cooking classes that run regularly, perfect for the family.
The Milwaukee Public Market is also within walking distance of all of the Historic Third Ward's other attractions. Enjoy stopping in at various shops ranging from boutiques to craft stores and more! Enjoy walking the Milwaukee river and even going for a kayak ride during the summer months! There is always something going on in the Third Ward and the Public Market is a great place to stop in for food throughout the day.
Why You Should Go
Also known as the Mitchell Park Domes, this conservatory will leave you speechless and with a new perspective on nature. Visitors can experience the temperature of a beautiful desert oasis and the views of a tropical jungle all in one place. Other various gardens full of beautiful bright colors are located throughout and plants from around the world can be seen. You will not want to miss out on visiting here!
Why You Should Go
The Discovery World Science and Technology Center is perfect for families visiting Milwaukee and looking for something fun to do. Enjoy visiting the aquarium, climbing on various obstacles and structures, touring the Les Paul's House of Sound, and so much more! This museum is a great option for families of a variety of different ages as there is something for everyone to enjoy.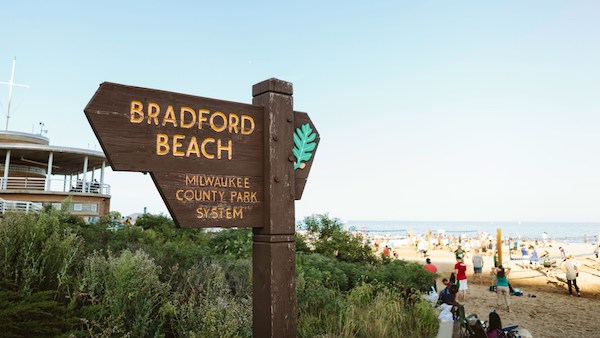 Why You Should Go
Milwaukee's Bradford Beach is a summer favorite and one of the top urban beaches in the United States! If you want to see one of the most beautiful sunrises of your life, this is the place to be. During the colder months, people are often seen walking the beach to get some cardio in, or exploring the shore with their dogs and hunting for unique shells.
If you visit during the Summer you can enjoy a day at the beach featuring a food and custard stand, tiki bar, cabana rentals, and multiple volleyball nets. On a hot day, swimming in Lake Michigan is where you want to be!
Regardless of what time of year it is, Bradford beach is a great place to go to enjoy some peace and quiet. There is always something to do!
Why You Should Go
Escape The Room Milwaukee is the most popular escape room the city has to offer, but there are many different escape rooms you can visit while in town. They offer a variety of different themed escape rooms with varying levels of difficulty. Families will enjoy the challenge of working together while following clues to figure out how to escape before the timer runs out. Whether you are new to the world of escape rooms, or an experienced problem solver, there is an escape room perfect for you. If you are looking for a fun challenge that encourages teamwork and communication, then escape rooms are for you!
Why You Should Go
If you are interested in outdoor adventures then the Seven Bridges Trail in Grant Park is the perfect place for you! This outdoor trail features various stone paths and staircases and a variety of different bridges that lead down to the shore of Lake Michigan. Enjoy shell finding on the beach or listening to the sounds of nature. Photography lovers will enjoy this location too! People love to come here to take scenic pictures or have full-on photoshoots. It is truly a sight to see and you won't regret walking this woodsy trail!
Why You Should Go
If your family enjoys basketball then you should visit the Fiserv Forum to watch the Milwaukee Bucks play! The Bucks won the 2021 finals and this champion team shows no signs of slowing down. A bucks game is a great time for all ages and makes for a fun family outing. Enjoy a night of cheering for the bucks during your next visit!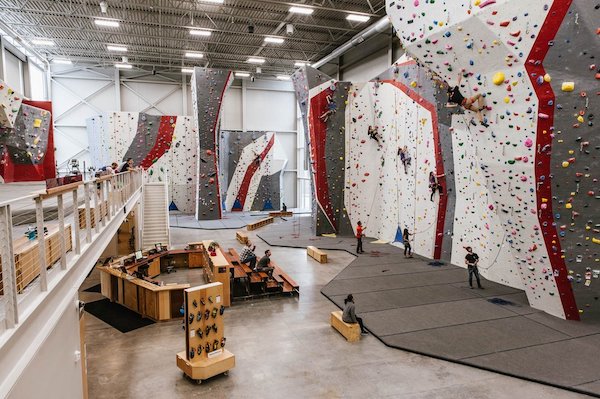 Why You Should Go
Indoor rock climbing is a fun hands-on activity that tests you both physically and mentally. Adventure Rock is a great facility that caters to both first-time climbers and seasoned pros. They offer rock climbing to all ages and even offer classes of varying difficulty levels. Visitors are able to rent out all of the equipment needed and get a day pass for unlimited climbing. Climbing at Adventure Rock is always a good time!
Rodizio Grill
Why You Should Go
Rodizio Grill is an amazing Brazilian Steakhouse that serves a wide variety of different types of meat, seafood, and even fruit such as grilled pineapple. They also have a drink bar, an elaborate salad bar, and a selection of delicious desserts to choose from. Rodizio Grill is a great place to go if you are seeking a high-quality dinner in downtown Milwaukee.
Why You Should Go
We saved the best for last…pizza! Ian's Pizza is a Wisconsin favorite and a staple for Milwaukee locals. Visitors can enjoy a wide variety of unique pizzas by the slice such as mac and cheese, spinach feta pesto, drunken ravioli, and so much more. Don't worry, they also serve delicious pepperoni, cheese, and sausage pizza! Aside from pizza they are also known for their salad options and their housemade puppy and churro chow! You can never go wrong with Ian's Pizza!
Enjoy Your Visit!
Milwaukee is a beautiful city with so much to do and see. Whether you prefer museums or hands-on adventures, fine dining, or pizza by the slice, there is truly something for everyone here. With this list of activities, you'll never be bored. Have fun exploring Milwaukee!
Map of Things to Do in Milwaukee with Kids
Frequently Asked Questions about things to do in Milwaukee with Kids
Is Milwaukee family friendly?
Milwaukee is a great city to visit with the family! There is plenty to do for everyone.
Betty Brinn Children's Museum
Visit the zoo.
Amusement Center
Conservatory
Youth Performance
Specialty Shopping
Visit a Family-friendly Museum
Take a Family-Friendly Tour
When is the best time to visit Milwaukee?
Spring and Summer time are great times to visit Milwaukee to avoid the cold winters during December, January and February.
What is Milwaukee known for?
Milwaukee is known for its scenic river walk, beautiful lakefront access, historic buildings, nightlife options as well as several professional sports teams. The city is also known for its signature cheese curds as well as its legendary beer brewing culture.
If you enjoyed our list of things to do in Milwaukee with kids, you might also like:
TOP 9 INCREDIBLE THINGS TO DO AT MALL OF AMERICA WITH KIDS
Pin for Later: 15 Fun Family Things to do in Milwaukee with Kids!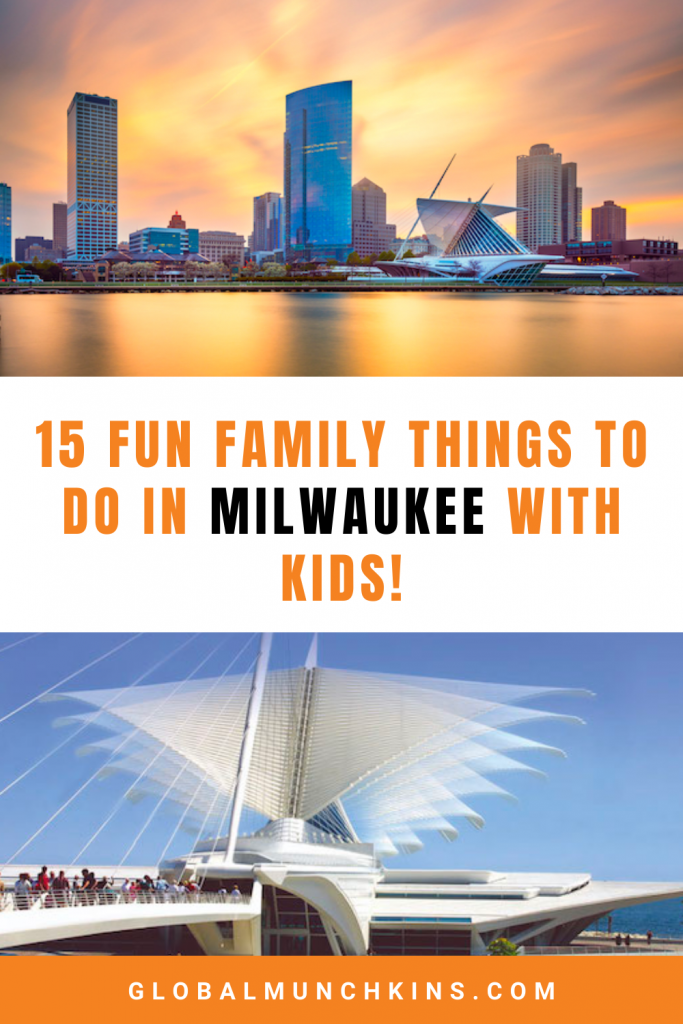 ​​
Latest posts by Michael Mamian
(see all)