The Universal Orlando Florida Holidays this year are going to be epic with merry mischief from the Wizarding World of Harry Potter entering the scene. Tasty Thanksgiving lineups at all of your favorite Universal Orlando hotels, and who can resist Grinchmas? The celebration begins November 18th and goes all the way to January 6th, 2017 (extended length of time this year) giving you plenty of time to fit in a trip throughout the holiday season.
The Ultimate Guide- Universal Orlando Florida Holidays 2017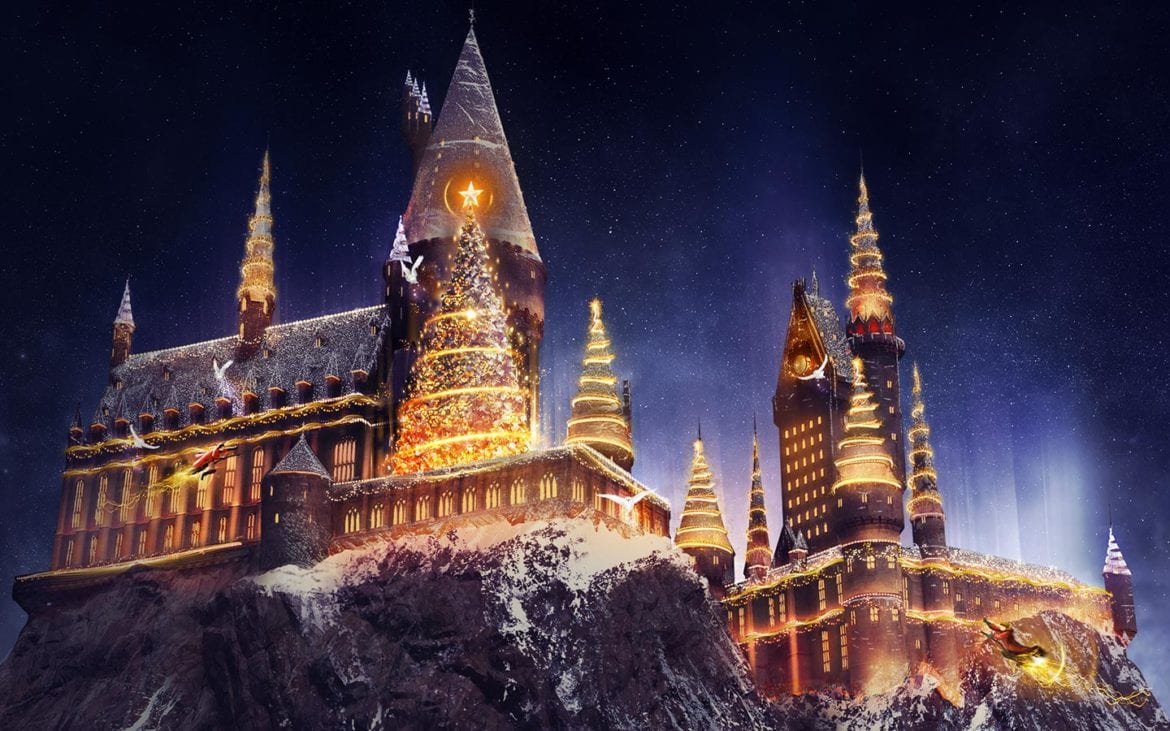 What to Do
The Universal Orlando Florida Holidays have never included as many exciting events as they are offering this year. Whether you are a huge Harry Potter fan, love the Macy's Holiday Parade, like to get down with the Grinch, or enjoy a delicious holiday treat there is something in store just for you!
Christmas in the Wizarding World of Harry Potter- From Diagon Alley to King's Cross Station, the Wizarding World will be lit up with festive bright lights and traditional holiday decorations. You'll even find some carolers singing holiday classics. In Universal's Islands of Adventure, you will find Hogsmeade decked out in garland and Hogwarts will light up with holiday cheer after dark using the latest in map projection technology.
Grinchmas- Seuss Landing is as close as you can get to a perfect Who-ville Christmas. There's a live re-telling of The Grinch, which is really fun to watch. You can also buy tickets for The Grinch & Friends Character Breakfast, just beware the Grinch will definitely be making his rounds and cracking hilarious jokes at your dispense.
Universal's Holiday Parade- See all the characters from Shrek to Madagascar enjoying the holidays in the Universal Holiday Parade featuring Macy's. This year it's all new and run by the Minions and Santa Claus so you're surely in for some surprises.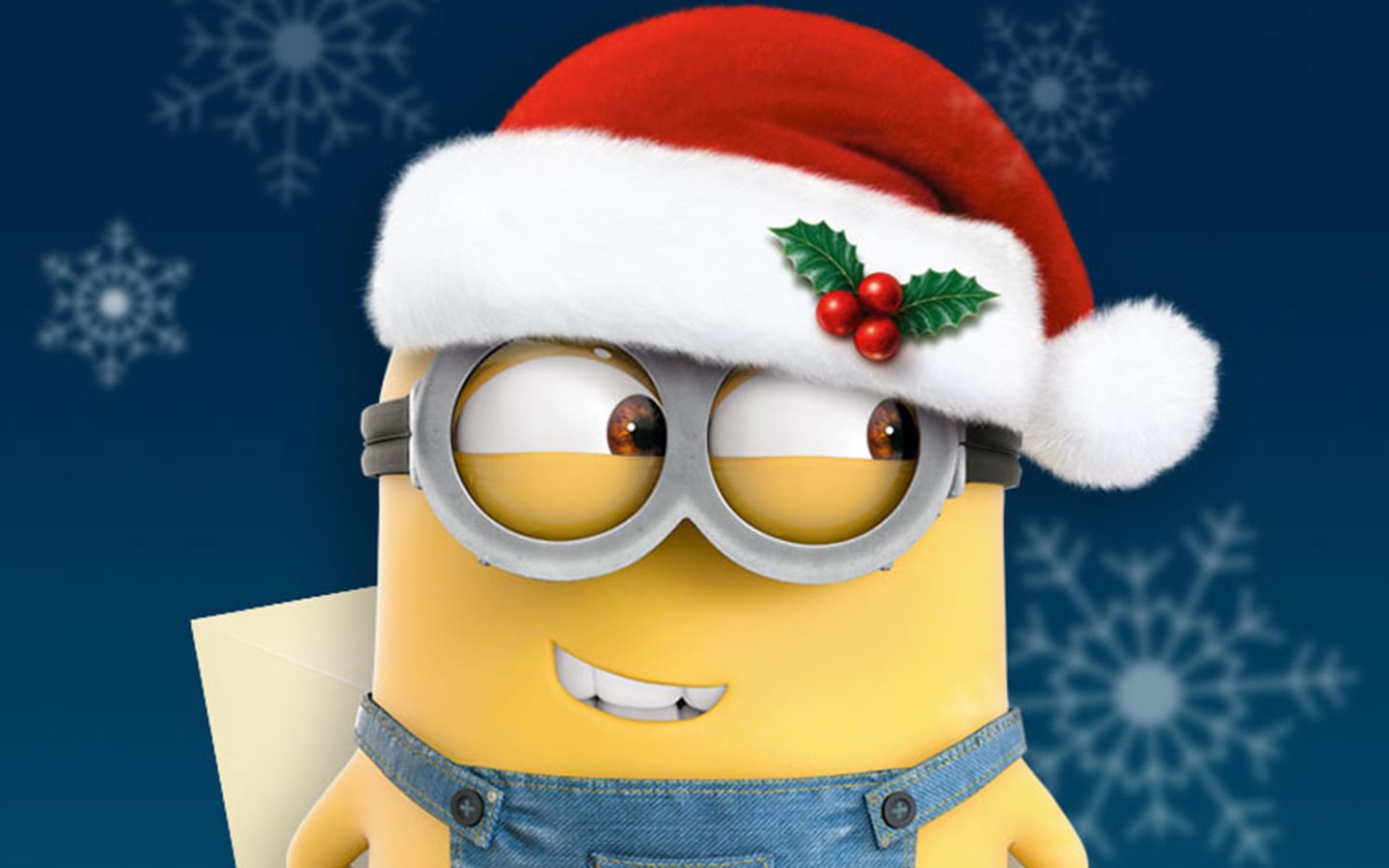 EVE (21+)- If you're looking for a break from the kids this New Year's Eve, this is the place to be. The 6 CityWalk clubs will have live music and DJs, plus some fun signature drinks. There will be unlimited gourmet cuisine from prime rib to fresh seafood. Check out the different packages available for the night here https://www.universalorlando.com/web/en/us/things-to-do/events/new-years-eve/index.html
Other Universal Orlando Holiday Events-
A Barney Holiday
Catch the Mannheim Steamroller, the biggest-selling Christmas artist of all time, as they perform at the Universal Music Plaza (FREE with reg. Universal Studios Admission)
The Blues Brothers Holiday Show
Treats to Eat
While Universal hasn't released a list of holiday treats and drinks quite yet, here are some of the favorites from last year. So make sure to keep your eye out!
The Hearty Holiday Feast in the Wizarding World (for 4 or more)
Hot Butterbeer
Who-Bilicious Treats (red and green mini donuts, Grinch cotton candy, Christmas tree rice crispies)
Green Eggs, ham sliders, french toast and waffles at The Grinch and Friends Character Breakfast
Holiday Hot Chocolate or Peppermint Mocha
*If you love delicious food you should check out our guide on the Top 10 Things to Eat at Universal Orlando.
Where to Stay
We absolutely LOVE staying on property at Universal Orlando (we talk more about that here) but during this holiday season, there are even MORE reasons to book a Universal hotel. Check out all the amazing Thanksgiving, Christmas, and Hanukkah events going on.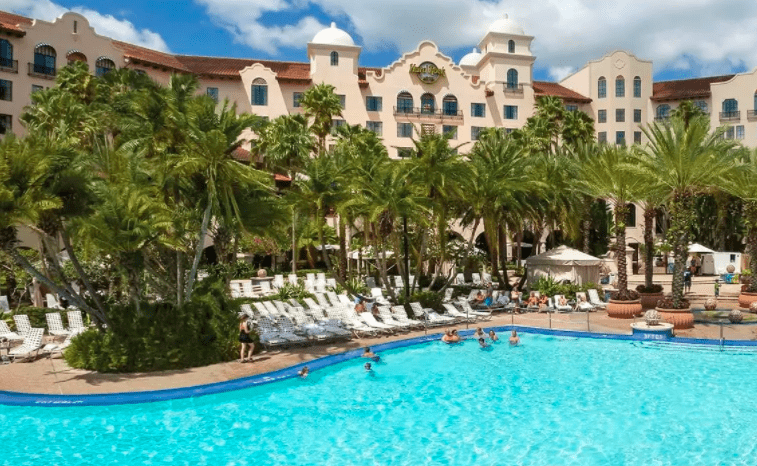 **Thanksgiving- all of the hotels listed below are on site and offer a Thanksgiving dinner, varying from buffet style to sit down. Below are the varying offers they have for the Christmas season.
Loews Portofino Bay Hotel- Carolers, Santa Claus visits, holiday cookies, and crafts in the lobby are all available at Loews throughout the holiday season. There's also a Christmas buffet, a Hanukkah Menorah lighting in the lobby, and a New Year's Eve party on the Harbor Piazza.
Hard Rock Hotel®- Hard Rock is cooking up some delicious holiday meals this year, from Christmas day brunch to a New Year's buffet. They'll also be visited by Santa and do a Christmas tree and Hanukkah menorah lighting. Their holiday-themed dive-in movies will be the best way to spend some time by the pool in these winter months.
Loews Royal Pacific Resort- Stay at Loews Royal Pacific to decorate stocking and ornaments while listening in to some holiday storytelling. They also host Jake's Beer Festival on New Year's Eve.
Loews Sapphire Falls Resort- This NEW resort is beautiful. We visited it on our last trip and checked out their Carnaval Dinner which was fabulous. For the holiday season, they are planning several Christmas buffets and a Menorah lighting.
Cabana Bay Beach Resort™- Meet and greets with not only Santa but also his elves will be happening at the Cabana Bay Beach Resort (another new resort). Stop into their Bayliner Diner for Christmas holiday menu items and for their New Year's Eve celebration.
Which of the Universal Orlando Holiday Events are you most excited about??
Pin for Later-
*Photos courtesy of Universal Orlando Resort.