Universal Orlando is one of our absolute favorite places to go as a family. You can read all about our Top Tips for Universal Orlando here. And lately, we have noticed that the Universal Orlando Food Scene has really stepped up its game.
Check out some of our favorite foodie finds at the Universal Orlando Resort and be sure to check them out on your next trip.
---
Universal Orlando Food- Top 15 Foods You Have to Try on Your Next Visit
I love visiting a theme park more than anyone, but usually the food is pretty subpar. Universal Orlando is quite different, there are some incredible food options that you have to try. So let's get this dining experience started!
1. Butterbeer (more than just the drink)
Harry Potter die-hard or not, this sweet drink a must try if you are in Universal Orlando. It's non-alcoholic and tastes like a cream soda with hints of butterscotch. It comes in three forms; one like a regular soda, one hot, and the other frozen.
Plus, they also serve a Butterbeer Soft Serve Ice Cream too! My personal flavor favorite is the frozen option, but for real Harry Potter authenticity, I'd go with the soda instead.
You do NOT want to leave the park without trying Butterbeer in the Wizarding World of Harry Potter!
It's sold around both Diagon Alley and Hogsmeade, so you can live out your childhood fantasy in any setting you'd like.
Check out 3 of the Butterbeer options in the video below and see which ones the munchkins liked most!
---
2. Lad's Pink Donut
This is a must try Universal Orlando Food simply because there aren't very many places you can get a donut the size of your head, let alone a pink one. It's soft, fluffy, and lived up to all my kiddos donut standards.
After a few bites, you'll totally understand why this was Home Simpson's favorite snack. The donut is definitely big enough to share with the whole family, making it a really affordable theme park snack.
*Don't just take our word for it, see Ella's photo with her pink donut featured in USA Today's 10Best here.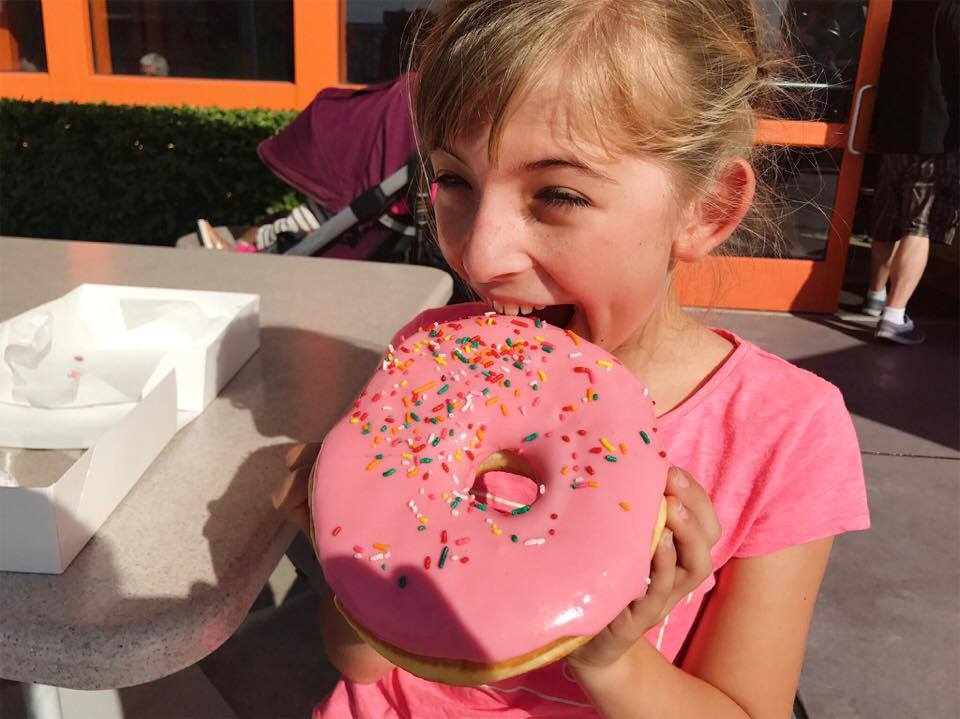 ---
3. Giant Pretzel from NBC Sports Restaurant
No surprise that this giant pretzel is an all time favorite at the NBC Sports Restaurant. It comes out from the kitchen salty and warm, hanging on a hockey stick stand.
This is an awesome family appetizer to munch on while you catch up on some sports games and unwind from the park.
The giant pretzel is probably our favorite fast food Universal Orlando food item!
*Tip- request to sit at one of the foosball tables. They have a glass top so you can actually play the game while you dine!
Looking for more tips on Universal Orlando Resort? Check out our Tips from a Pro by clicking the image below:
---
4. Turkey Leg from Thunder Falls Terrace
What kid, or kid at heart, doesn't want to walk around the Jurassic Park area eating a big hunk of meat like a true adventurer? We have all seen people walking around eating the giant Turkey legs and you have to admit that usually you end up wanting one after seeing it!
This is one Universal Orlando Food your kids will get a kick out of. Watch these cute kids try Universal Orlando's Turkey Legs below.
---
5. Wood Oven Flatbread from Mythos Restaurant
It's actually kind of hard to believe Mythos Restaurant is in a theme park. They have a lot of good food options and an atmosphere that gives you a break from the chaos going on in the park.
Their Wood Oven Flatbread with bacon, cheese, artichoke hearts, olives and a yummy roasted red pepper sauce is a must try food.
**Bonus Tip** Sit out on Mythos restaurant patio for an incredible view of Islands of Adventure.
---
6. Burgushi from the Cowfish Sushi Burger Bar
This restaurant is really determined to bring you the best of both worlds with their crazy surf and turf options. They really twist up their items and their presentation is awesome making this a fun restaurant for everybody.
Try one of their burgushi options, where they make sushi out of burgers. Or grab a bento box for a little taste of everything. They also offer some pretty fun drink options, for grown ups and kiddos, so make sure to grab one of those as well.
---
7. Toothsome Chocolate Emporium Milkshakes
My sweet tooth always comes out for a creamy delicious milkshake, but these milkshakes really do top the charts. My favorite is the Chocolate x5, which has Chocolate ice cream, chocolate chunks, strawberries, chocolate sauce, fresh whipped cream, chocolate spirals. Definitely for the chocolate lovers!
Check out one of the kids' favorites! The Confetti milkshake; consists of vanilla ice cream, confetti cake, vanilla buttercream frosting, rainbow sprinkles and fresh whipped cream! It's huge and comes a slice of cake, so I would recommend sharing.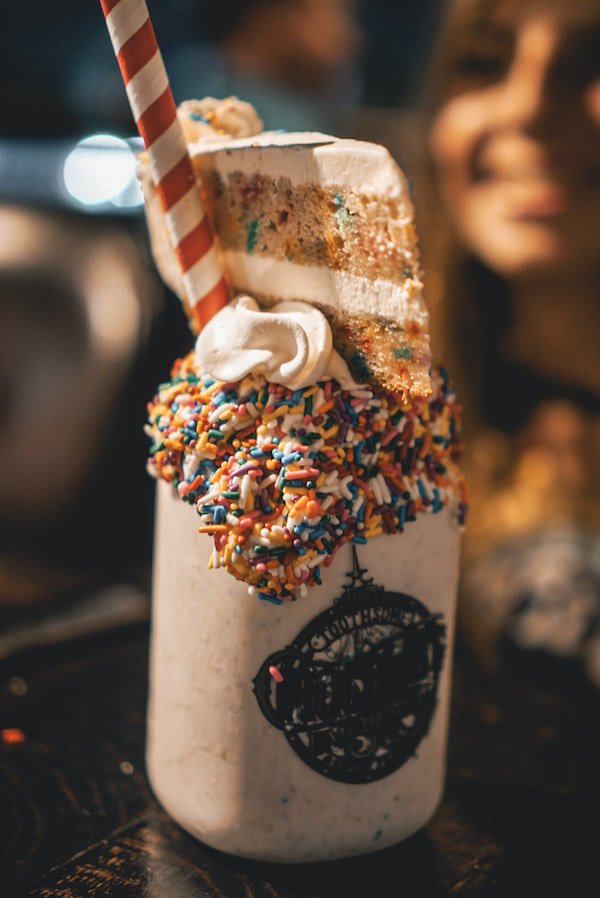 ---
8. Korean Braised Beef Tacos from Bumblebee Man Taco Truck
These tacos are delicious and they're different from the typical theme park meal, making them worth a stop.
The meat is surprisingly seasoned really well for a little theme park taco truck and comes topped with zesty cucumber radish slaw. Bonus, you get chips along with the two tacos!
---
9. Fish and Chips & Sticky Toffee Pudding at the Leaky Cauldron
Where are all my Harry Potter lovers at? This is another Harry Potter classic meal that you just have to try, even if just for the ambiance it would be worth it but the food is actually great too!
The servers never break character, so you can have conversations about last night's Quidditch match or the most recent wizarding world news. The fish and chips are just the right amount of crunchy and the toffee pudding is a delicious ending.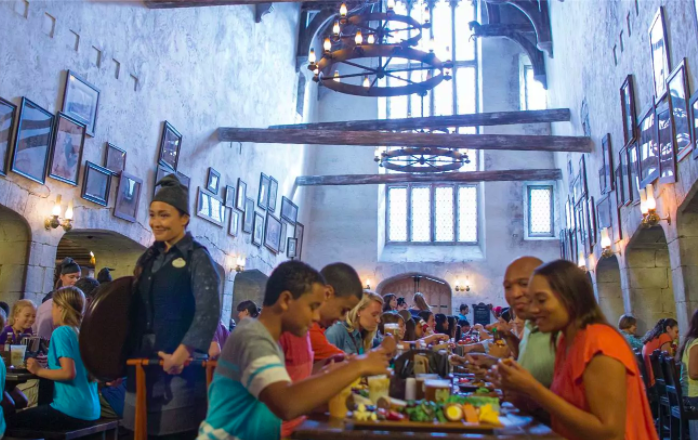 ---
10. Chicken and Waffle Sandwich from Cletus' Chicken Shack
While this typically would not be my go to kind of meal, when in Universal and living like the Simpson's it's actually one of my favorites. I love that they do a maple mayonnaise instead of just sticky syrup which gets all over, it's still sweet and just as delicious.
Pair this sandwich with the Duff Beer, which Universal brews themselves right in Florida. Then sit back and watch the best Simpsons' moments as they play on the TVs around the restaurant.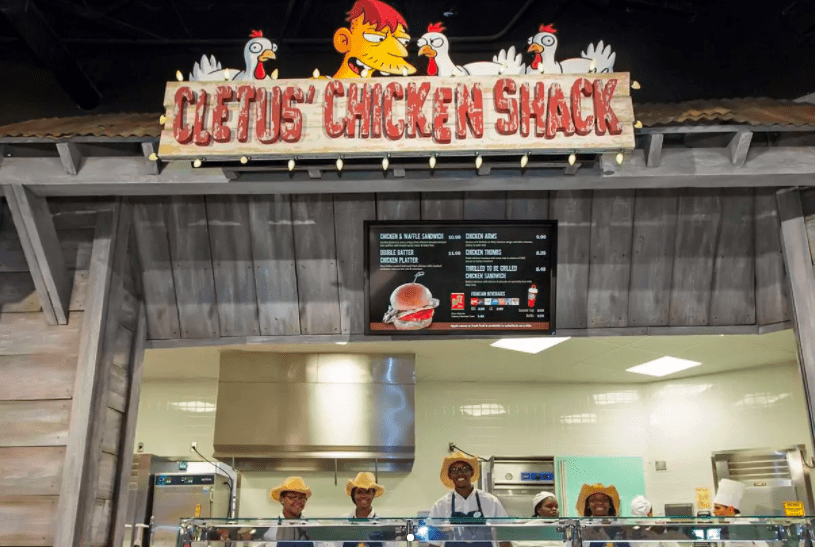 ---
11. Voodoo Doughnuts
Voodoo Doughnuts made its mark in Universal Orlando back in 2018 and it has been serving up it's ridiculously delicious doughnuts to massive crowds ever since.
I am proud to say that I have been to all the Voodoo doughnut locations, the 2 in Portland, Universal Studios Hollywood and Universal Orlando. (I know, it's nothing to be proud of, but my tastebuds are certainly happy).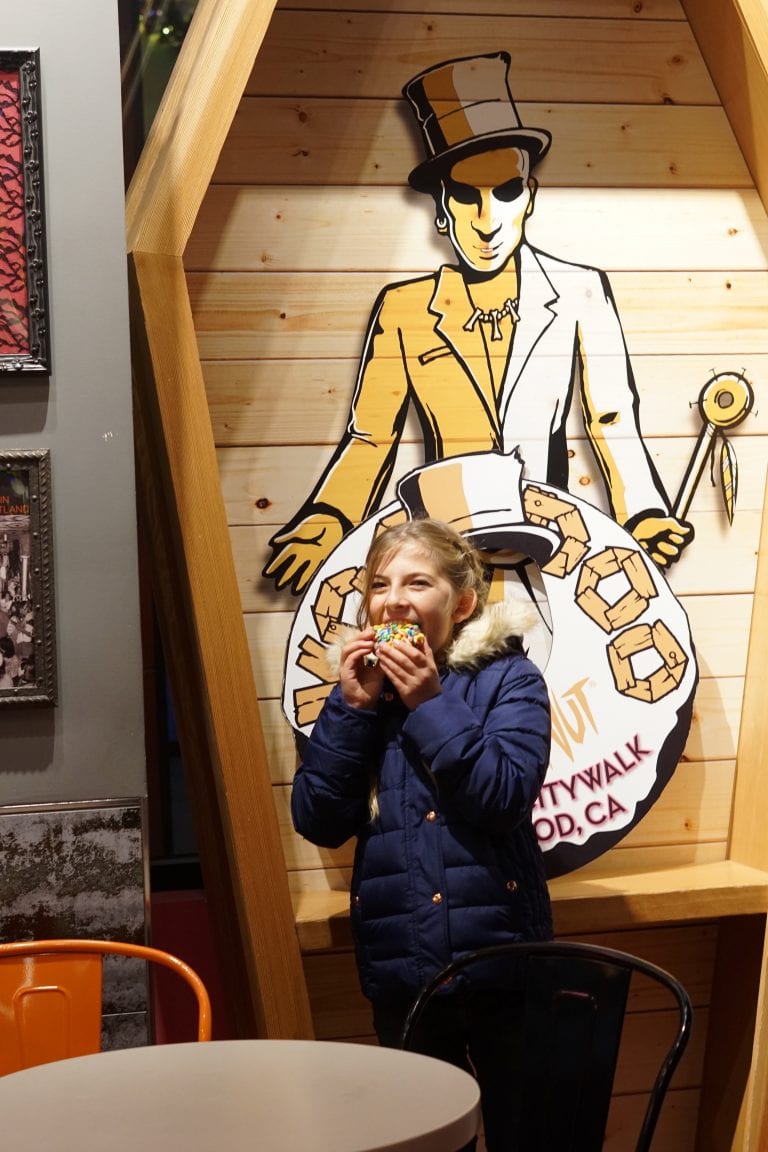 If you have a large party, pre-order the coffin of doughnuts as your doughnuts get served in a very creepy coffin. It is super fun.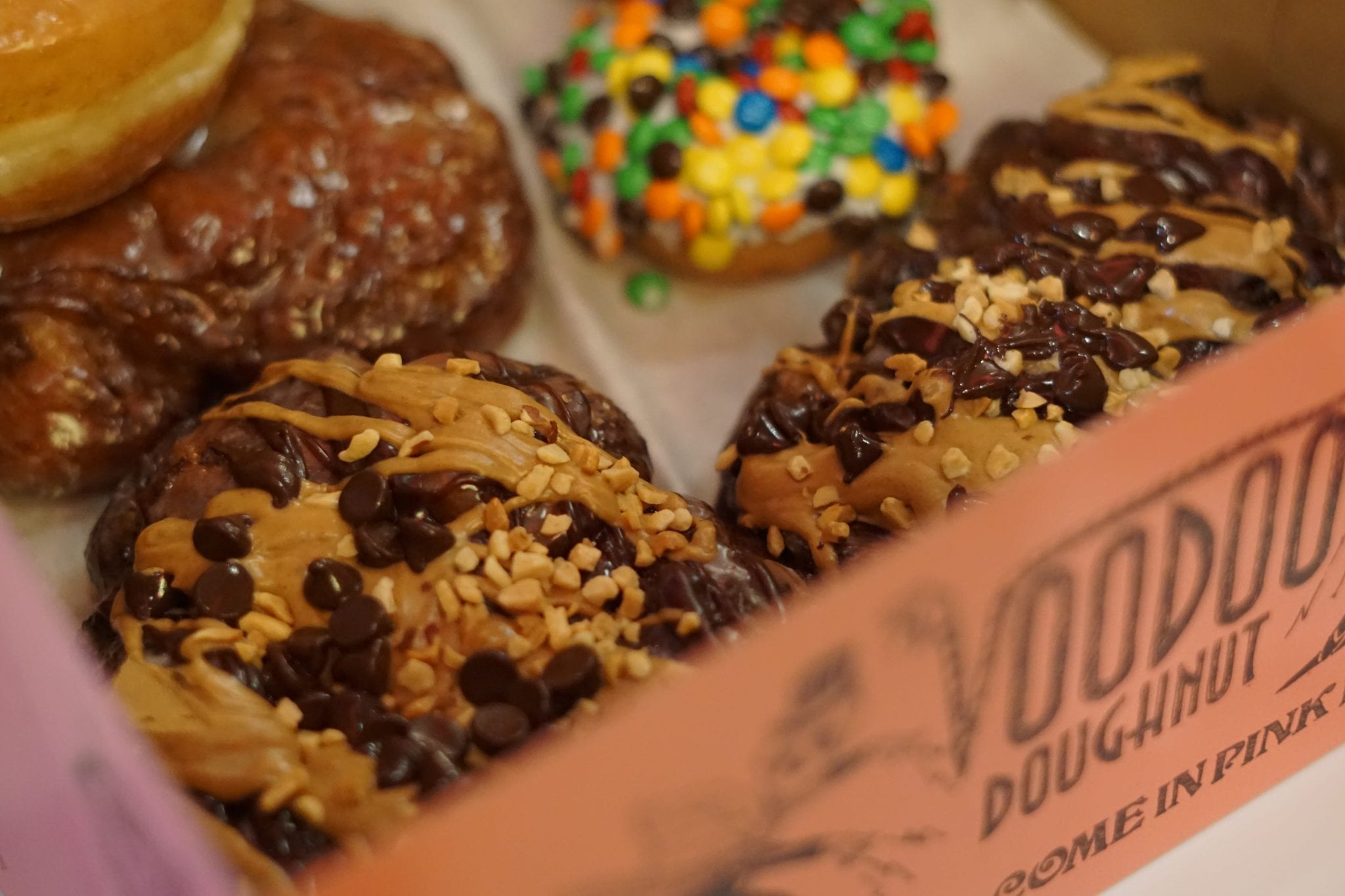 ---
12. Giant Cotton Candy from Honk Honkers
Dr. Suess land at Islands of Adventure has been one of my favorite places to take my kids since they were 1, and one is 18 now (#crying) Inside Suess Land visit Honk Honkers for one of a kind cotton candy.
This giant cotton candy is made to order and is served with a variety of toppings of your choice including, m&m's marshmallows, sprinkles and more.

It is definitely one of the best Universal Foods if you are craving something sweet.
---
13. Jerk Shrimp Mac and Cheese — at Volcano Bay
If you havenn't been to Universal's Volcano Bay water park, it is a must visit (unless it's cold, which is almost never in Florida).
There are tons of really good food at Volcano Bay, I would say it has the best water park food of any water park in the nation.
Our favorite dish is the Jerk Shrimp Mac and Cheese. The dish is seasoned with Jamaican jerk-spiced, shrimp in a delicious mac and cheese mix. My daughter, a mac and cheese conosiuer says it is the best mac and cheese she has ever had.
---
14. Sapphire Falls Caribbean Carnaval
On our most recent visit, we attended the Caribbean Carnaval Dinner & Show at the NEW Sapphire Falls Resort and we loved it! The vibrant colors, fantastic upbeat music, and delicious food made us feel like we had been transported to the Caribbean.
It truly exceeded our expectations and I would highly recommend families to check out this awesome family-friendly and interactive show.
It really adds some fantastic memories (like dad jumping in the congo line or Shea and Ella dancing on stage) to your vacation.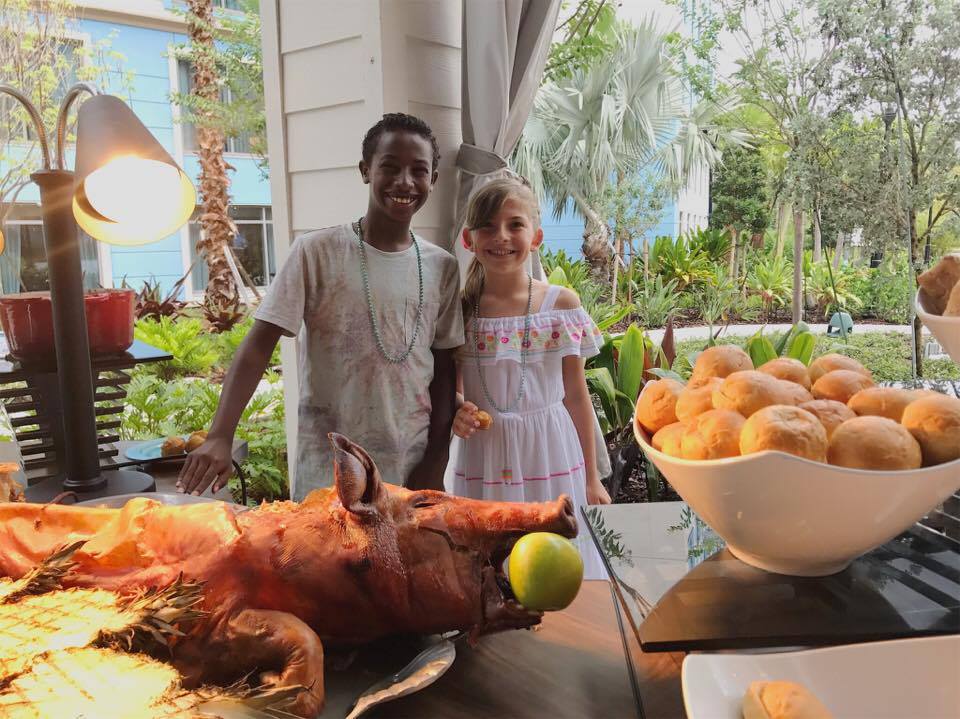 ---
15. On the Healthier Side- Bread Box Handcrafted Sandwiches
If you are looking for something a bit lighter Bread Box Handcrafted Sandwiches located at City Walk (in between both parks) is a great spot.
Here you will find delicious sandwiches made with fresh ingredients. They also serve salads, sides, and sweet treats. *Tip- grab a booth that has bench swings, it makes lunch a little cooler to the kids.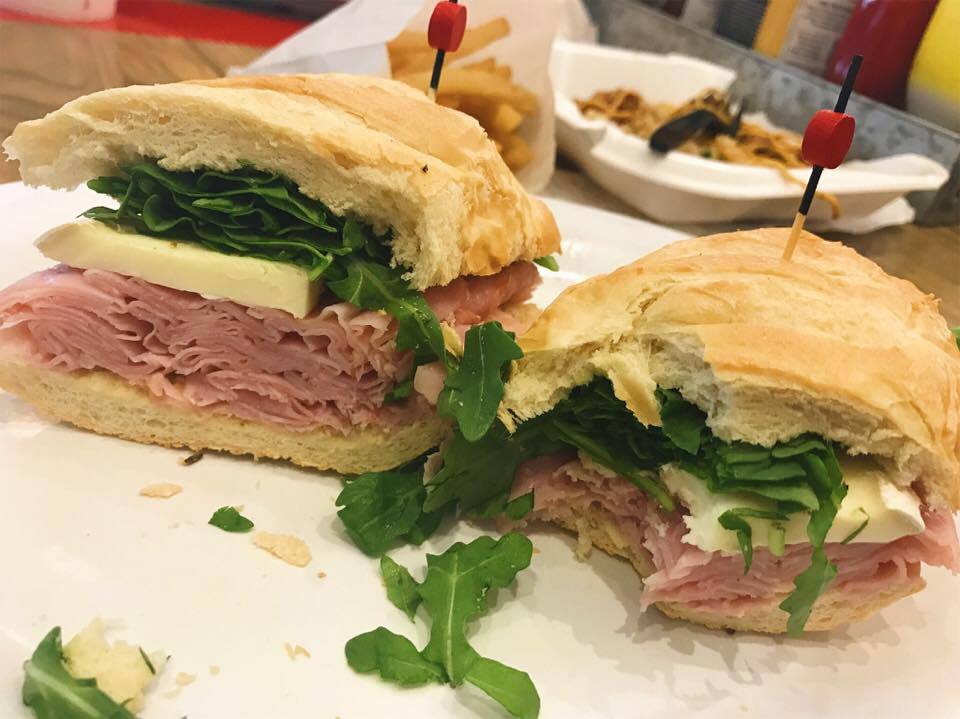 ---
Bonus Universal Orlando Food Items!
The Flaming Moe
The Flaming Moe is a drink that was first featured in the television show "The Simpsons". In Universal Orlando, there is a bar and lounge called Moe's Tavern where guests can purchase a Flaming Moe.
The drink is non-alcoholic and is made with a secret blend of various fruity flavors. It is served in a collectible glass and is known for its unique flame effect that makes it a popular photo opportunity for visitors.
---
WHAT IS YOUR FAVORITE UNIVERSAL ORLANDO FOOD ITEM or RESTAURANT?
---
Frequently Asked Questions about Universal Orlando Food
Can you bring your own food into Universal Orlando?
Yes you can, there are restrictions of course. You can visit their website to see what is allowed into the park and what is not.
Where can I go for a variety of food options at Universal Orlando?
Volcano Bay waterpark restaurant has some of the best variety for everyone in the family, our favorite is their Jamaican Jerk Mac and Cheese. Also, you can find a lot of different sandwich options at Bread Box Handcrafted Sandwiches and our other favorite is Mythos Restaurant.
We also definitely recommend going to full service restaurants to get a variety of food options.
---
Pin for Later- The Best Universal Orlando Food & Drinks [Top 15 Foods You Have to Try]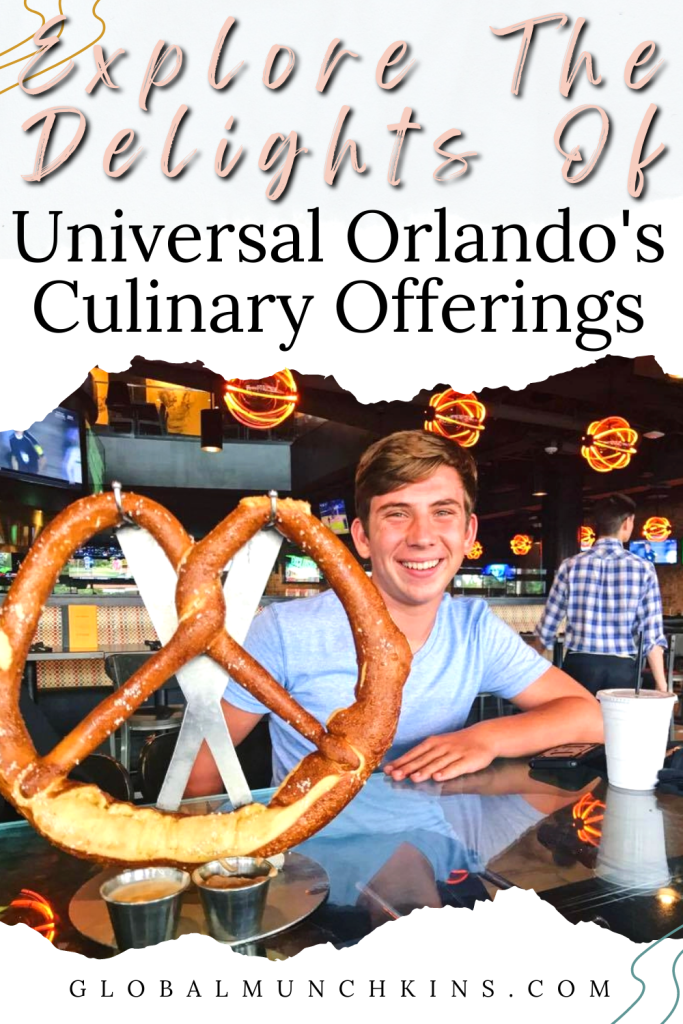 ---
If you enjoyed reading about Universal Orlando Food,
you might also enjoy: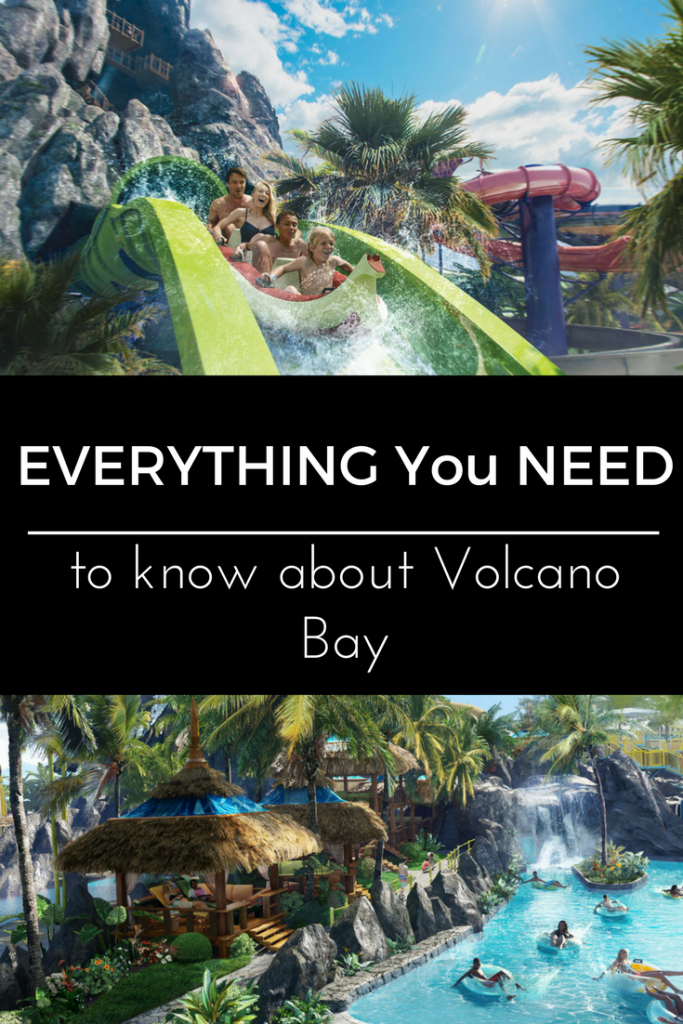 *Disclosure- we have been invited by Universal Orlando Resorts to experience their parks in exchange for our honest feedback. All thoughts and opinions expressed, as always, are 100% my own.