Our last day was spent having a blast at our hotel, Tenaya Lodge. Who knew the day at the lodge would be one of the BEST days we would have in Yosemite? But, at this family friendly Yosemite resort, there is a ton to do for everyone. The morning started with breakfast in bed, thanks to the delicious room service staff. Next up was a guided snow hike which was absolutely beautiful. Owen said it was his favorite part of the whole trip. He got a kick out of trying a pine needle from a white fir tree after the guide pointed it out. And, he especially loved jumping into the snow. After our snow
After our snow hike, we had a delicious lunch at Jackalope's, one of the resort's restaurants. The portions were huge and the food was delicious. With such a big meal we needed some way to work it off so Owen and I headed out to the Tenaya Lodge ice skating rink. I love how they have all the lights strung above and that they play music. It makes ice skating a lot more fun… especially with Owen. He rocked some pretty awesome dance moves on that rink. After an hour of skating, we were hungry again so we treated ourselves to some hot cocoa and s'mores. I haven't eaten a s'mores in years but given the setting, it was no question. I devoured that delicious treat up!
After some relaxation in the room it was time for my spa treatment. Hands down the Ascent Spa at Tenaya Lodge was the BEST spa treatment I had all year. It was fabulous!! And, how wonderful that you can rough it in the Yosemite national park and then come back to the resort and be pampered. That's the ultimate treat after those long hikes.
Speaking of luxury our last night we were treated to the most intimate gourmet dinner at Tenaya Lodge's adults only restaurant, Ember's. The night ended with a special desert made tableside, fire included. It was a spin on bananas foster called Bananas Diablo. That sealed the deal. Tenaya Lodge was one of my favorite resort stays of 2017! I cannot wait to come back with the rest of the kids.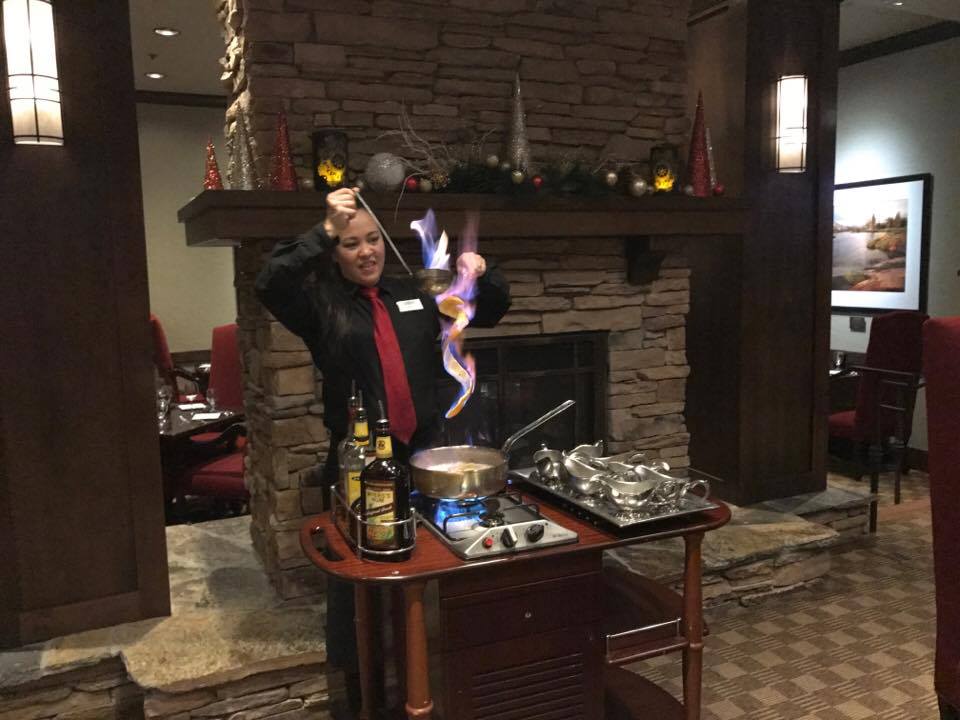 Check out our video of Day 3:
Have you stayed at Tenaya Lodge?
*A special thanks to Tenaya Lodge for hosting us on our recent trip. My thoughts and opinions, as always, are 100% my own.
Latest posts by Mama Munchkin
(see all)