Calling all Mamalorians and Dadalorians! Want to make your Disney trip even more magical? Along with our ongoing search for awesome Disney shirts, we've searched for amazing matching family shirts, couple shirts or Mickey shirts, we now embark on out greatest endeavor, some incredible Star Wars Disney Shirts. Star Wars themed shirts are a fun way to create a memorable theme for the trip and pack the force with you for those long days at the park.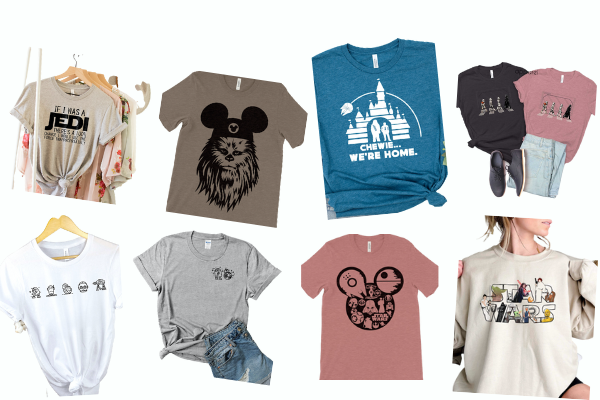 ---
Mini Logo Star Wars Shirt
A cute and modern style featuring some of the favorite characters.
This is perfect if you're looking for a more subtle themed shirt
---
Chewbacca Star Wars Disney Shirts
How can you not love this Star Wars Disney Shirt? The Mickey ears on Chewbaca just makes me smile.
---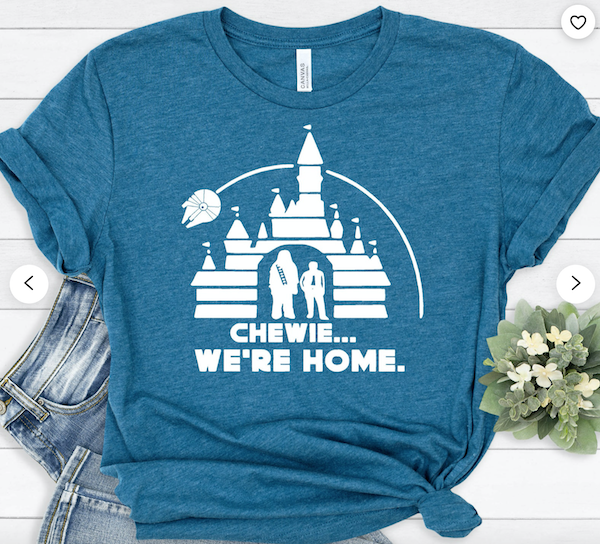 There really is no place like Disney, feels like home for us too.
---
The Dark Side Disney Shirts
This Darth Vader shirt with a Mickey Balloon might be an all time favorite of mine. Something is always humerous about the thought of Darth Vader having a good time at Disneyland
---
Love this Stormtroopers theme for your whole troop. You can customize colors too.
Mickey Logo Star Wars Shirt
A classic with the Mickey silhouette and all the Star Wars themed icons.
---
The Classic Star Wars Shirts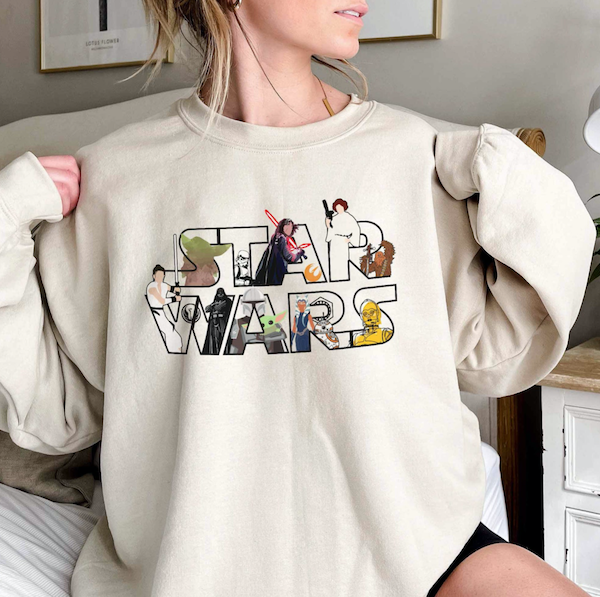 Here is a style I love for outside the park for everyday wear. Plus it's always good to have a sweatshirt with you for nights at the park.
---
The classic and iconic intro is one of our top picks.
---
Family Star Wars Disney Shirts
Last but not least, Mandalorian theme for the whole family.
---
If you enjoyed our list of our favorite Star Wars Disney Shirts, then you might also like:
25 CUTE DISNEY SHIRTS YOU'LL ABSOLUTELY LOVE!
10 AMAZING MICKEY MOUSE FAMILY SHIRTS FOR YOUR DISNEY VACAY!