I have been on quite the fair share of Disney Cruise (10 to be exact) and have been to Castaway Cay a total of nine times. I always see when booking my shore excursions at Castaway that the Castaway Cay Cabanas are completely booked. It was always fine by me because I never really felt the need to have a Cabana and the price tag seemed kind of steep and wasn't sure if it was worth adding to our Disney Cruise cost. Well, recently on our last Disney Cruise our friends from Tinks Magical Vacations booked a family cabana. We went and visited them and then I realized my biggest mistake for all my Disney Cruises was not booking one of these amazing cabanas.
What are the Castaway Cay Cabanas & what stopped me from booking them in the first place.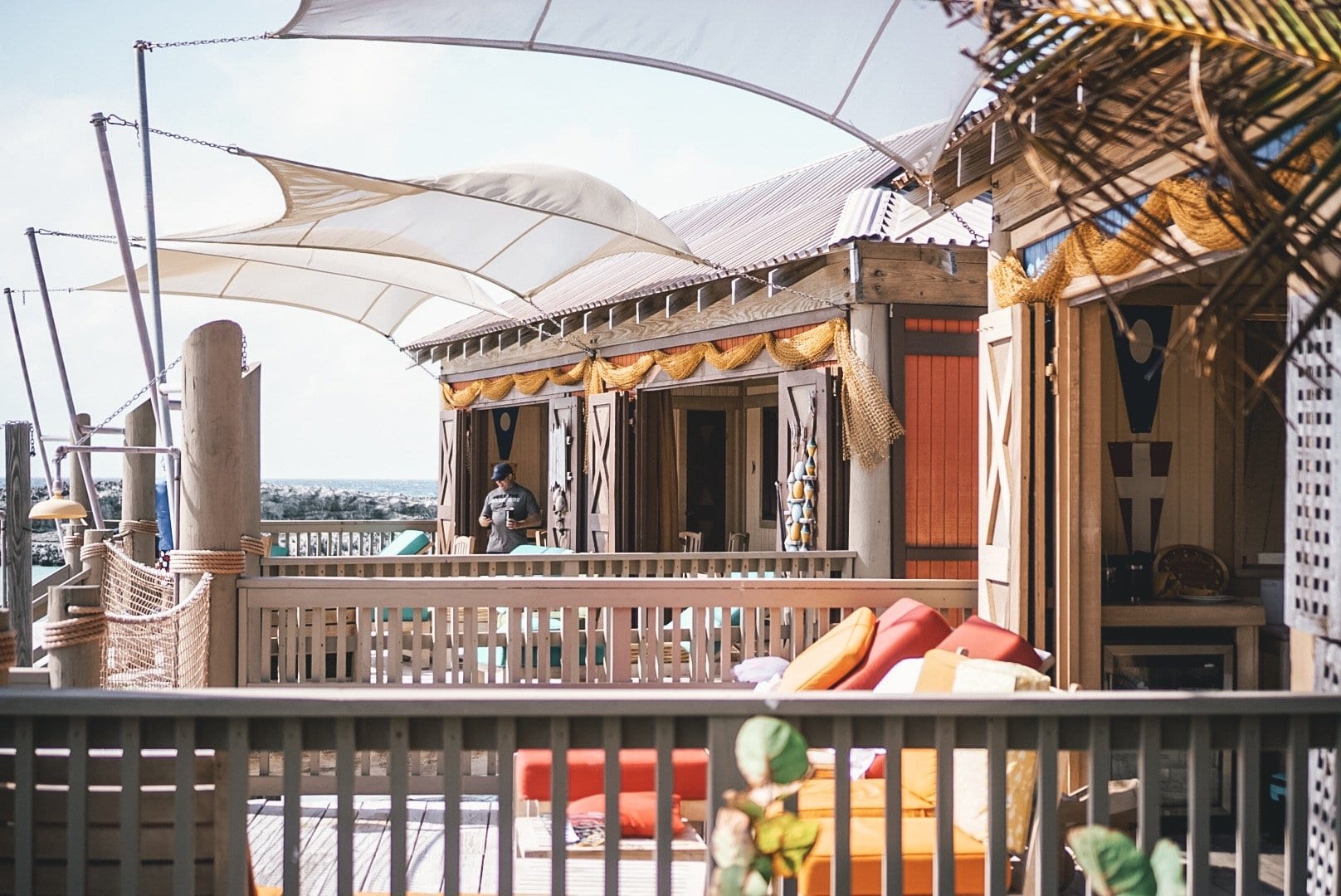 First, I will go over a little about the Castaway Cay Cabanas. The Castaway Cabanas are a complete structure located on a private area of Castaway Cay for you and your family to kick back and relax. The reason I never booked is because, to be perfectly honest, the cabanas are expensive! $549 for 6 guests at the family beach and $399 for four guests at the adult beach, Serenity Bay.
You can add 4 more guests at the family beach, or two at the adult beach. Each additional guest will cost $50. There is also a Grand Family Beach Cabana which is currently $899.00 and is also located at the Family Beach on Castaway Cay. This price includes up to 10 Guests; the Cabana can host a maximum of 16 Guests at an additional $50.00 per person.

If the price didn't stop me, the other problem is they are almost always booked up. Concierge guests and Platinum Castaway Club members usually snatch these up before most guests ever get a shot at them. So on our recent cruise, our friends were staying in the Roy O. Suite and reserved a cabana for us. I decided to pass not feeling the need to spend $600.
We did end up swinging by their cabana to have a quick visit and that is when I realized I made a huge mistake: Here's Why:
What are the Perk of staying in a Castaway Cabana
Free Perks that almost pay for itself:
With the Castaway Cay Cabanas, you receive free float tubes, snorkel equipment and bike rentals. For non-Cabana guests, this is known as the Castaway Getaway Package and it is $49 per person. This is the package we buy every single time for our family. And since there is 7 of us that is $350, so really my cabana would have been just an extra $250.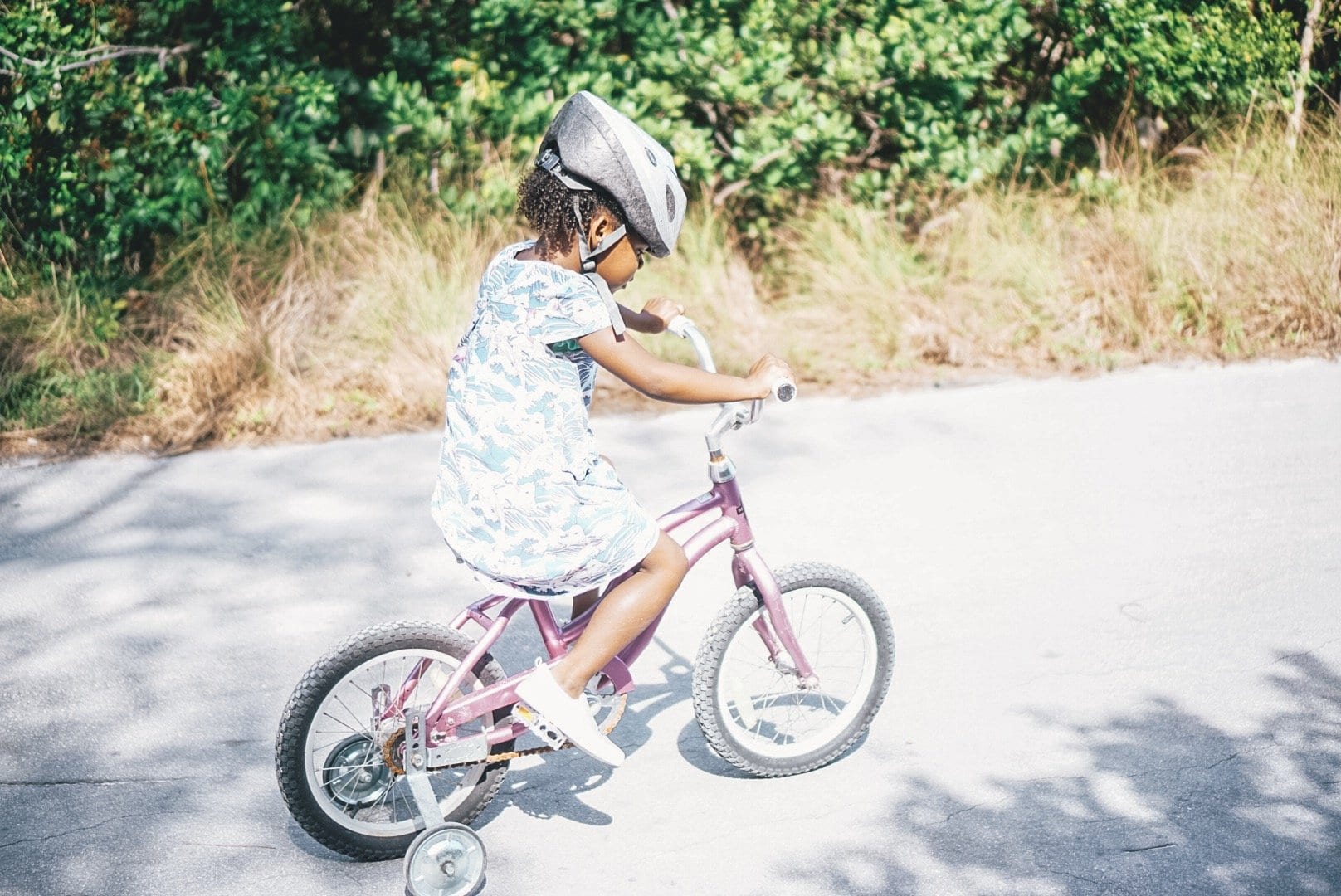 You also receive a fridge stocked with your favorite sodas, juices and bottled waters, plus fresh fruit and vegetables are delivered to your cabana. Yes, the sodas are free at Castaway, but bottled water is not, and it is nice just to have it sitting in a fridge and can be refilled whenever you need it.
Privacy away from a busy beach
Castaway Cay is pretty dreamy no matter how many people from the ship are on the beach. I never really mind the beach as there are plenty of chairs, but I do have to say there is something absolutely dreamy about the little private beach by the cabanas. There are so few people around you feel like you are on your own island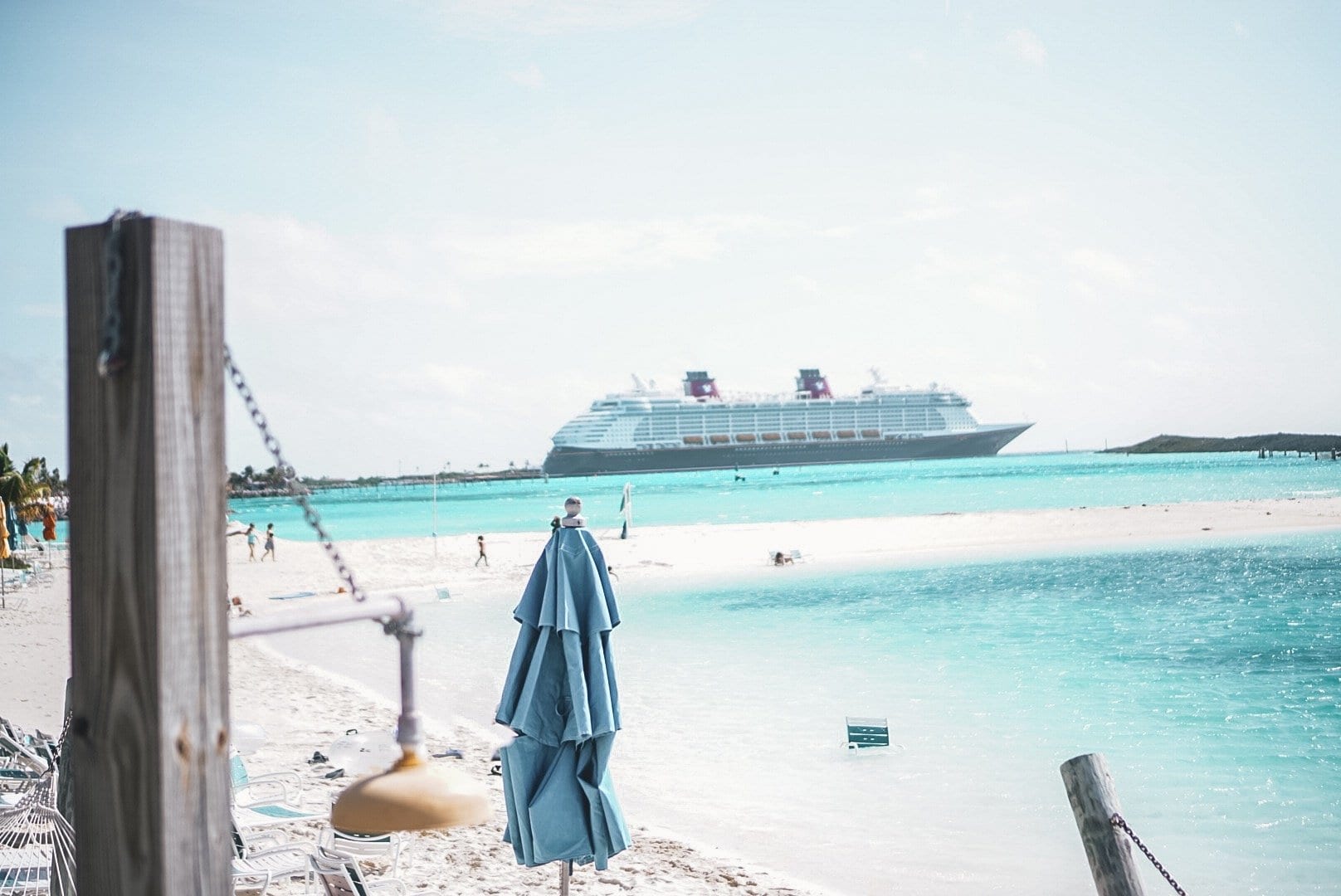 An Incredible View
The family Castaway Cay Cabanas have some of the best views on the entire island. You get a view of the ship and the beautiful ocean. The Serenity Bay Cabanas also have an incredible view of the ocean, but I do prefer the family view as you get that incredible view of the ship.
Comfort & Protection from the Sun & Rain
Inside and on the deck of the cabana are some super comfy cushioned chairs and chaise lounges. All cabanas also have a hammock outside to relax or have a nice little snooze. The other great feature of the cabanas is protection from the sun or rain (yes, it does rain on castaway). The one thing about Castaway is about halfway through the day, all of a sudden I feel pretty wiped out by the sun and am ready to head back to the ship. With a cabana, you have all the shade you need. And when it rains, there is no need to race back to the ship, you can just sit back and wait for the weather to pass on by.
Bonus** – Each cabana comes with bottles of sunscreen so if you forgot your sunscreen on the ship, no worries they have got you covered.
Service
The service in the cabanas is pretty amazing, you have someone there to provide you with whatever you need. In fact, there is a little button to press whenever you need something. Whether it is more towels (the ones in the cabana are softer), cocktails, beer, or more snacks, the cabana steward is there for your needs.
Bonus Castaway Cay Cabana Perks
The cabanas also have a few additional small perks –
A safe to store your valuables
The softer towels (mentioned above) plus you don't have to lug them across the island
Magazines to read
Sand Toys for the kiddos to play on the beach
Fresh Water shower to rinse off the sand.
Lastly, Be one of the Last Ones on the Ship without having to stress!
When you are staying in the cabanas, they will let you know when it is time to head back to the ship, so no need to check your phone or watch, they got you covered. Our friends took it one step further and asked to be the last ones back on the ship. The cabin steward did a little extra "Disney Magic" and shuttled them to the ship at the last possible minute.
How to Book a Cabana
As I said, it is very hard to get a cabana. Often times, you can not get a Castaway Cay Cabana unless you are a concierge guest or platinum castaway club member. Here are some tips to book a Castaway Cabana:
Check as soon as you can book (75 days for first time visitors, 90 for silver castaway, 105 for gold and 120 for Platinum & Concierge) – Book right at 12:01 am
Try to book your cruise in off-season – January & February have a lot less crowds
If your cruise is on the Magic or Wonder you have a better chance since the ship is smaller.
Check often, cancellations happen so be on the lookout for cancellation.
My Best Tip – Book through a Disney certified travel agent. I am not a travel agent, I just love the traveling part, but companies like Tink's Magical Vacations and let them know you want a cabana, they will notate it and make sure to book as soon as possible and check for any cancellations daily. The cruise price is the same with a travel agent as it would be if you booked directly with Disney and usually, they also have some onboard credit. So it's really a win-win.
All in all, I feel like a real fool for not having tried the Castaway Cay Cabanas. I think it's definitely going to be on my list for my next Disney Cruise, if it's avaiable (fingers crossed)
Planning a Disney Cruise? – Start Here!
Have you stayed in the Castaway Cay Cabanas? What did you think? If you have any questions about a Disney Cruise feel free to leave a comment or DM us on Instagram
Pin for Later – Castaway Cay Cabanas – Why it was Our Biggest Mistake