How do you make a birthday celebration extra special? A visit to Walt Disney World of course! Between rides, character meets and greets, and special experiences, the most magical place on earth is the perfect spot to celebrate a birthday! Our kiddos have been lucky enough to have a Disney World Birthday a few times for their birthday and each time we find fun new things to do for our kiddos birthday. We recently took my daughter for her 8th Birthday and when I decided to write this article all the wonderful memories poured in as I looked back at when we took our kids for their birthday were little.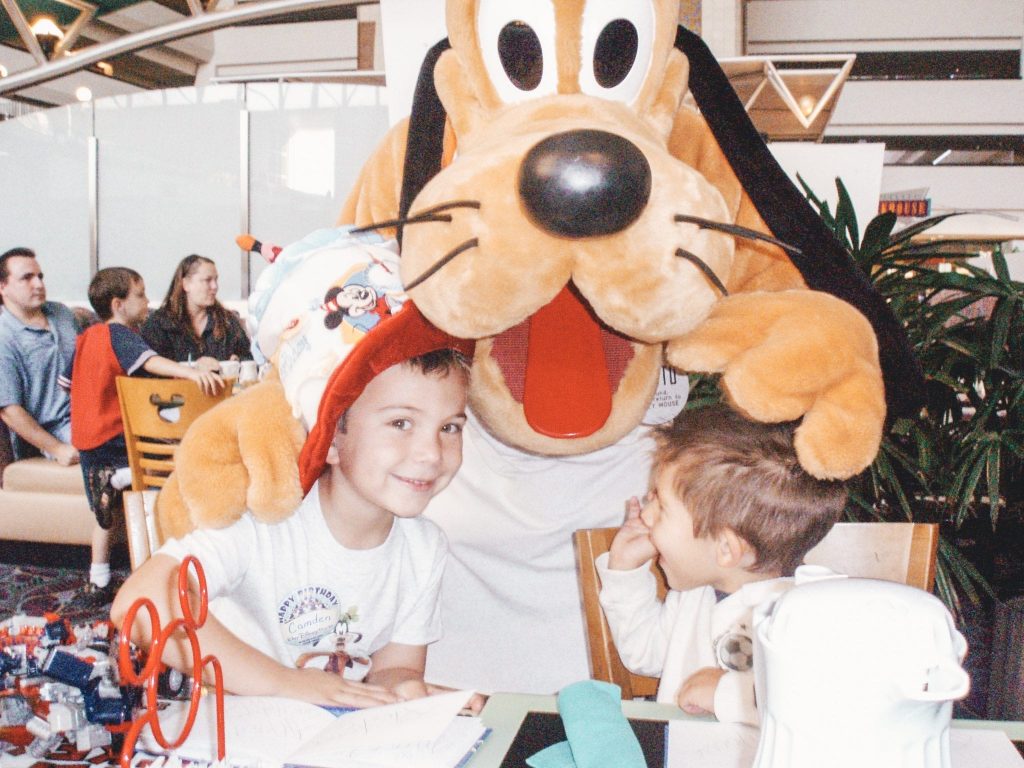 But how exactly do you make sure that your kiddo feels special on their big day? Check out these tips to add some extra pixie dust to your trip:
How to Make a Disney World Birthday Extra Special!
Disney World Planning
One of the biggest things to get your Disney World Birthday trip off to a great start is some good old fashioned planning. We always add some birthday decorations to our Disney Packing list to surprise our kids and decorate the room in the middle of the night. In addition, reach out to your travel agent and see what Disney surprises can be added to the trip. We always use Tink's Magical Vacations for our Disney World Vacations, as they truly know about everything Disney and can help you plan your Disney World Birthday Celebrations. 
Dress up for the Birthday Occasion
There are so many fun Disney Themed Birthday shirts out there now. It is a great idea to order some before your trip. You can even get family ones so that everyone can be a part of the celebrations. Check out our favorite Disney Themed Birthday shirts here.
Free Items and Experiences
Birthday Buttons:
It feels wonderful to have friends and family wish you a happy birthday, so why not wear it with pride? Free birthday buttons can be found at the entrance of each park at Guest Relations. Even better, the cast members and guests will recognize the button, and wish your child a happy birthday all day long!
Character Meet and Greets:
If meeting their favorite Disney characters is a top priority for your little one, check to see if their favorite characters have a FastPass option! Also, be sure to let the characters know it's their birthday, and they will be sure to make their meet and greet extra special.
Paid Experiences to Make a Disney World Birthday Extra Special
In-Room Celebrations:
Disney Floral and Gifts can create a magical surprise for your birthday boy or girl. Plus, they will deliver it straight to your Disney resort hotel room! Decorations and gift baskets with several character themes to choose from. Prices range depending on the package! Simple deliveries such as a pair of birthday mickey ears and cupcakes cost about $60, while larger gift baskets and birthday decoration packages can cost up to $550.
FREE In-Room Celebrations
If you want a more affordable in-room celebration. Let the front desk know you have a birthday and see if you can get some signed character photos sent to the room. We have received those as well as balloons which made the kids so excited. Plus, as I stated above, we always pack a few decorations of our own to make the birthday even more special.
Birthday Cake Delivery:
If you have a reservation at a participating table service restaurant, you can pre-order a Mickey Mouse shaped birthday cake with two flavor options (chocolate or white chocolate), as well as an optional happy birthday message on the mickey ears of the cake! The cost of the Mickey cake is $35 not including gratuity, and the cost will be added to your final restaurant bill. Best of all, this delicious surprise can feed 4 to 6 loved ones!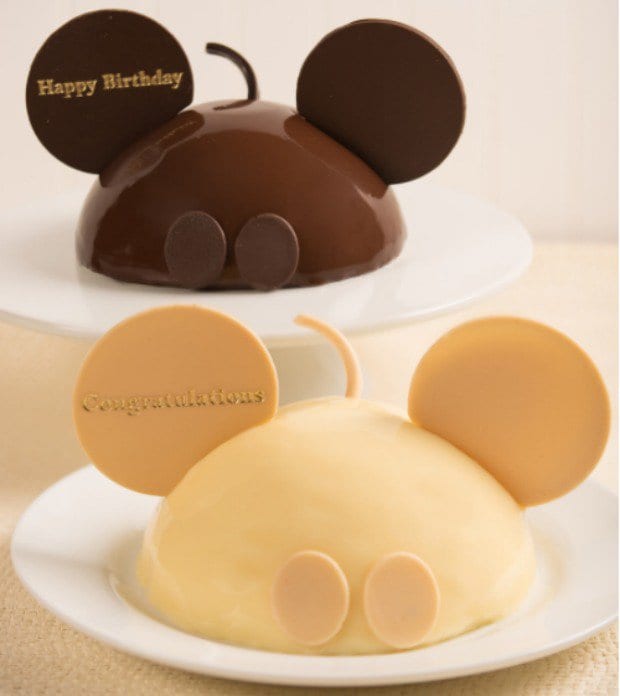 Be sure to add the cake to the reservation as soon as possible, as there is a limited amount available on the day of. Important dietary tip! The Mickey cake includes gluten, soy, wheat, milk, and eggs, so if someone in your party has a dietary restriction, consider another dessert!
If you are staying at a Disney Resort Hotel, you can have a cake delivered straight to your room! Simply call Dining Options from your resort room phone at least 72 hours in advance to place your order.
Bring Cupcake Toppers!
If you don't want to deal with a whole cake, most restaurants on property will bring out ice cream or a cupcake for the birthday boy or girl. We bring these adorable Birthday cake toppers to make it even more fun
Bibbidi Bobbidi Boutique: The Pampering Your Little One Needs to Make Their Disney World Birthday Extra Special
Kids ages 3-12 can visit the Bibbidi Bobbidi Boutique, meet a fairy godmother in training, and turn into a princess or shining knight! There are three locations including Magic Kingdom, Disney Springs, and the Grand Floridian Resort & Spa. Make reservations as early as possible, because appointment times can fill up quickly!
Pirates League:
Ahoy mateys! All adventurers ages 3 and up are welcomed to visit the Pirates League! This means adults can join in on the swashbucklin' birthday fun! Kids and adults can transform into mermaids or a pirate captains! Different packages include face makeup, hairstyles, temporary tattoos, and accessories. Making a reservation is recommended!
Disney Perfectly Princess Tea Party:
This royal tea party is top-notch! A rose from Princess Aurora's garden as come alive to host this regal event. Princess Aurora is known to make appearances at the tea as well, so make sure you have an autograph book and pen ready! Each young princess (3 to 9 years old) in attendance will receive gifts such as a tiara, princess bracelet, princess necklace, special Aurora doll and more! Each young prince (3 to 9) will receive and sword and shield, a souvenir pin, a Disney plush, and more!
What would a tea party be without tea? Young princesses and princes will drink apple juice "tea" and delight in fruits, heart-shaped sandwiches, and cake! Adult guests will sip on deliciously steeped tea, and dine on cheeses, grapes, and sandwiches from a more gourmet palate, including egg salad and chicken curry salad. Reservations can be made up to 180 days in advance, so book as early as possible.
The cost of this regal tea is on the pricier side, at $333.64 for one child (3-9), and one Guest (age 10+). This includes the gifts, food, and character experience!
Young guests of honor are encouraged to dress as their favorite Disney prince or princess. Consider a trip to the Bibbidi Bobbidi Boutique before the tea party for a prince or princess transformation, and your little one will be all set for a magical birthday experience.
Character Dining Experiences to Make a Disney World Birthday Extra Special
Character breakfast and dinner experiences are available at several locations around Disney World, including several resort hotels. What is Character Dining? Imagine dinner with Cinderella in her castle, or a daring breakfast with Rapunzel and Flynn Rider! Book as far in advance as you possibly can!
On your birthday, a staff member will often gather a character to help sing happy birthday to you. It's a great experience.
Valid theme park admission is required for theme park character dining! Check out all the possibilities below:
Theme Park Character Dining
Magic Kingdom: Cinderella's Royal Table (Cinderella and other classic princesses), Crystal Palace (Winnie the Pooh and friends),
Epcot: Garden Grill (Chip n Dale and Disney pals), Akershus Royal Banquet Hall (classic Disney Princesses)
Hollywood Studios: Hollywood & Vine (Disney junior characters, or seasonal Minnie and friends)
Animal Kingdom: Tusker House Restaurant (Safari Donald Duck and pals)
Disney Resort Hotel Character Dining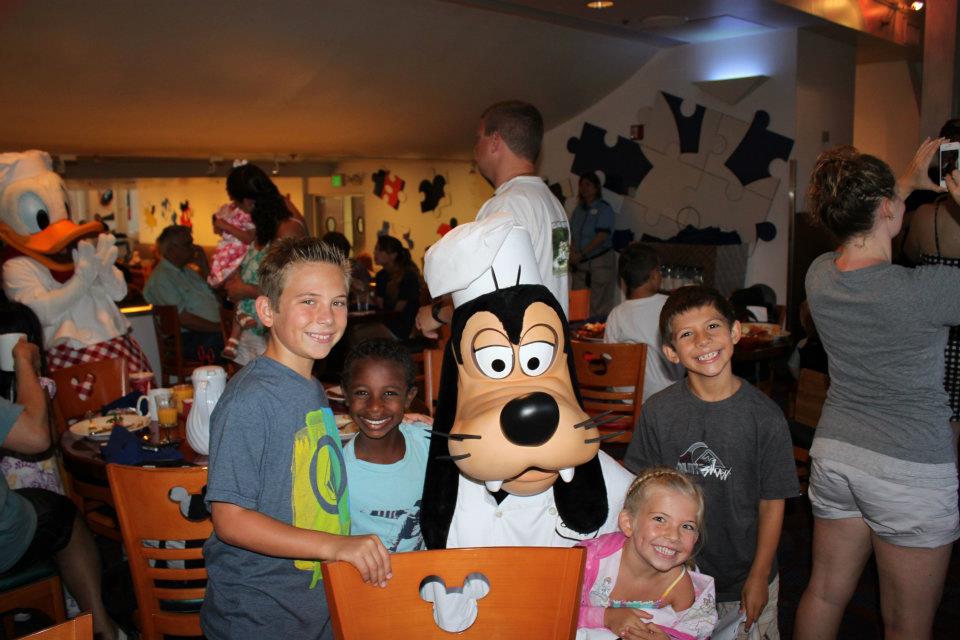 Grand Floridian Resort & Spa: 1900 Park Fare has a Supercalifragilistic Breakfast (Mary Poppins, Alice and the Mad Hatter, Pooh, Tigger), Wonderland Tea Party, and Cinderella's Happily Ever After Dinner (Cinderella, Prince Charming, maybe the stepsisters)
Disney's Wilderness Lodge: Storybook Dining at Artist Point (Snow White and Dwarfs)
Contemporary Resort: Chef Mickey's (Mickey and pals)
Polynesian Resort: Ohana's Best Friends Breakfast (Lilo and Stitch)
Disney's Beach Club Resort: Cape May Cafe (Minnie and friends)
You can also have breakfast with Rapunzel, Flynn Rider, Ariel, Prince Eric at Disney's Boardwalk Hotel!
Unique VIP Experiences That Make a Disney World Birthday Extra Special
Private Firework Cruise:
If you have more room in your budget, consider this extra special VIP opportunity! Take your party on a magical private cruise across the Seven Seas Lagoon or the World Showcase Lagoon, and experience Disney World's nighttime fireworks spectaculars. Boats are piloted by a captain, and packages include snacks, soft drinks, festive banners, and balloons! Perfect for a birthday celebration! Be sure to request decorations when booking to ensure that they are available. You can also add private dining for an additional charge.
There are three different boats to choose from. A 21ft pontoon boat for 8 people costs $299 an hour. The 25 ft pontoon for 10 people costs $349 per hour. Lastly, the Grand 1 yacht for 18 people will put you at $399 an hour.
For Magic Kingdom fireworks, cruises depart from marinas at the following locations: Disney's Contemporary Resort, Polynesian Resort, Grand Floridian Resort, Fort Wilderness, and the Wilderness Lodge. For Epcot firework viewing, cruises depart from Disney's Yacht and Beach Club Resorts. Fun Fact: the firework spectacular music track is synced with your boat to give you the full experience!
VIP Tours: The Ultimate Way to Make a Disney World Birthday Extra Special
If your budget can stretch, check out VIP Tours! A dedicated and knowledgeable Guest Relations cast member will take you on a magical (and customizable!) journey through the Walt Disney World Parks. Check out packages below:
Private VIP Tour
$425 an hour for groups of up to 10 people, not including valid park admission.
Customize your own itinerary!
Expedited entry to attractions through the FastPass entrance.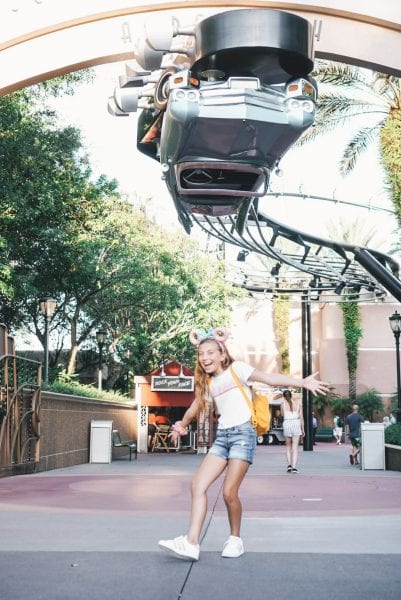 Ultimate Day of Thrills VIP Tour
$349 per person, plus tax.
7 hours: experience the thrills of Magic Kingdom, Epcot, and Hollywood Studios!
Quick service lunch included.
Valid admission is required for each park on the day of the tour
Ultimate Disney Classics VIP Tour
$249 per person plus tax, not including Magic Kingdom park admission.
4-hour tour filled with classic Disney magic and adventure!
Quick entry to classic Disney attractions such as Peter Pan's Flight, Under the Sea – Journey of the Little Mermaid, Dumbo the Flying Elephant, It's a Small World, Haunted Mansion, Jungle Cruise, Mad Tea Party, and Adventures of Winnie the Pooh
No height restrictions, perfect for all kiddos!
Ultimate Nights of Adventure VIP Tour
Bonus! If your kiddo loves animals and adventure, the Ultimate Nights of Adventure VIP Tour at Disney's Animal Kingdom will rock their world! All the guests in your party must be 44 inches tall. Here are some details!
$249 per person, plus tax
4 hour guided group adventure through Disney's Animal Kingdom
Quick entry to the most thrilling attractions in the park, like Avatar Flight of Passage, Expedition Everest, Kilimanjaro Safaris, Na'vi River Journey, and DINOSAUR
Great seating for the spectacular Rivers of Light show (on select nights)!
Save $1,000's of Dollars and Book a 3rd Party VIP Tour!
On our last Disney World Birthday vacation, we decided to give one of those many tours I see advertised all over the internet offering a VIP experience at 50-70% off. We were a little skeptical at first of such tours, but after some thorough research and checking out their Tripadvisor reviews we decided to give Magic VIP Tours a try.
How much you'll Save!
First off, the pricing difference is quite substantial. You can book a 6-hour tour for $189 an hour versus $425 – $600 an hour. So, for 6 Hours, you are looking at a savings of $1200 – $2000 for your VIP Tour. We had an absolutely incredible time on the tour and to be perfectly honest, it was not much different than the one we booked through Disney.
If you have any Disney related questions, please send them my way! You can leave them here in the comments or hop over to Instagram to get in touch.
These Articles May Also Be Helpful to You:
The Ultimate Disney World Packing List [Over 75 Must-Pack Items]
Disney World Tips & Tricks [Over 100 Amazing MUST KNOW Tips]
The Complete Guide to Disneyland Character Dining!
Latest posts by Mama Munchkin
(see all)