18 years and many fewer grey hairs ago, my then-girlfriend, now wife and I were in Disney World on vacation. Everywhere we went, there were signs with Goofy on it saying "Have you heard Disney's Best Kept Secret" Finally, one night as we were strolling the Boardwalk, I saw the sign once again and feeding my curious needs I decided to check it out.
The guide took us on a tour of the vacation club and while it looked amazing we were just dating and there was not need to jump into such a big purchase. Well, a year later I purchased our first Disney vacation club property and after 18 years I can tell you for sure the answer to "Is Disney Vacation Club Worth It?"
---
What is the Disney Vacation Club?
You might be wonder what a DVC membership is? OR what a DVC Resort is?
Disney Vacation Club (DVC) is basically a much-improved version of the classic timeshare. DVC allows you to stay at numerous Disney properties across the United States including Disney World, Disneyland, Disney's Aulani, in Hawaii, Disney's Hilton Head Island Resort in South Carolina and Disney's Vero Beach Resort in Florida.
---
How Does Disney Vacation Club Save Me Money?
Disney Vacation Club can save you between 40-70% off your room stays at some of the nicest Disney Properties. We have stayed at Disney's Aulani 2 Bedroom Ocean Villa for what equates to about $490 a night when it normally costs over $1500 a night.
We have stayed at a studio at Beach club vills for what equates to $84 a night for the same room that they charge $400 a night.
These are just some of the things you need to consider before buying into Disney Vacation Club.
---
Points System
Disney Vacation Club operates on a points system. When you are in the process of purchasing DVC, everything depends on the number of points you buy. You can choose to buy as many points as you like at a certain "Home" resort, but can use them at any one of the Disney Vacation Club Resorts.
These points are allocated to you every year until your contract ends (about a 50-year contract). Once you have your points you can check out the different properties and room sizes and book your rooms.
Points vary depending on the Vacation Club Property and the room size – (studio, one-bedroom villa, and two-bedroom villa). Here is a sample of the Aulani, Disney Vacation Club Resort.
When we first bought points, we purchased 150 points at Wilderness Lodge Resort. We actually have never stayed at the Wilderness Lodge to this day but have used the points year after year.
Tips on the Points System:
Studios are typically the best value but those rooms get booked up the fastest
You don't have to use all your points on one reservation, you can break them up throughout the year.
If you don't need to use all your points you can "bank" them and use them the next year
If you need some extra points for a big vacation, you can borrow from your next year's points.
---
Home Resort
Your "Home Resort" is where you purchased your vacation club points. Your points are good for every Disney Vacation Club Resort, however, there are two key components to choosing the best home resort for your family.
Booking Window: You can book a reservation 11 months out at your home resort and 7 months out at the rest of the properties. So, if you absolutely love a certain property, buy at that property to ensure you will be able to stay there.
Annual Dues: The annual dues are a fee you have to pay every year for the maintenance on the property. The dues differ at each resort with Vero Beach having the highest annual dues and the Grand Californian having the lowest dues. Here are the annual dues per point for each resort: If you owned 200 points at Bay Lake Tower, your annual dues would be 200 * $6.40 = $1,280.00
2022 Dues
| | | | |
| --- | --- | --- | --- |
| Resort | 2022 Dues | 2021 Dues | % Increase |
| Animal Kingdom Villas | $8.2365 | $8.0728 | 2.03% |
| Aulani | $8.6739 | $8.3539 | 3.83% |
| Aulani (Subsidized) | $6.5205 | $6.2799 | 3.83% |
| Bay Lake Tower | $7.0826 | $6.8998 | 2.65% |
| Beach Club Villas | $7.5362 | $7.4373 | 1.33% |
| BoardWalk Villas | $8.0802 | $7.8126 | 3.43% |
| Boulder Ridge | $8.1469 | $8.1062 | 0.50% |
| Copper Creek Villas | $7.6020 | $7.5903 | 0.15% |
| Grand Californian | $7.4824 | $6.9927 | 7.00% |
| Grand Floridian | $7.0077 | $6.8118 | 2.88% |
| Hilton Head | $10.0707 | $9.9730 | 0.98% |
| Old Key West | $8.8063 | $8.3578 | 5.37% |
| Polynesian | $7.3859 | $7.0542 | 4.70% |
| Riviera | $8.3840 | $8.3833 | 0.01% |
| Saratoga Springs | $7.3287 | $7.1110 | 3.06% |
| Vero Beach (Before 1/1/96) | $9.4100 | $8.8560 | 6.26% |
| Vero Beach (On or After 1/1/96) | $11.9405 | $11.2307 | 6.32% |
Do I have to Visit Disney Every Year to Make it Worth it
When people are determining if the Disney Vacation Club is worth it, they always ask me, "Do I have to visit Disney Every Year?" The answer is a definitive no. You do not have to visit Disney every year to make your Disney Vacation Club Worth it.
There are several options you can utilize if you are planning on having a non-Disney Vacation year?
1) You can bank your points to use the next year. Even if you have only a few points left over from your current year, you can bank them for the next year.
2) My favorite Method – You can rent your points through a service like David's Vacation Rentals and make money off your Disney timeshare. In fact, you actually can make a bit of a profit off it. The company pays $14.50 per point and since dues are around $7, you can make a little extra money to pay off that timeshare. The points typically rent very fast since it is Disney, usually within a month.
3) You can use them at one of the thousands of other timeshares around the world.
If you are planning on only doing a Disney trip once every few years, the Disney Vacation Club is still worth it, because you can bank your points or rent them out and use that money for another vacation. Now, if you are only going to Disney once or twice in 10-15 years, then I would pass.
---
What are other Perks to owning Disney Vacation Club?
Over the years, Disney has added some great perks that are a nice addition to the regular benefits of Disney Vacation Club. Now, these should not be the make it or break it to deciding if Disney Vacation Club is worth it, however they certainly are some nice perks.
No Taxes or Resort Fees-
When you pull up to the property and pay with your points. You are all set. There are no taxes (except Hawaii has a small tax) and parking is free and there are zero resort fees.
Member Nights in the Park
Probably my favorite perk. Every year Disney will have 7 or 8 nights in Florida and 1 in California where they shut down a park early for Disney Vacation Club Members. It is free to attend (you have to reserve early) and it includes free snacks, drinks and some short wait lines for rides.
Discounts on Annual Passes
If you visit Disney World this is an amazing perk. I got an annual pass for slightly over the price of a 7 day park ticket. You can save up to $200 on Annual Passes. For Disneyland, the savings are kind of pathetic to say the least. Only a $20 savings.
Member Movie Previews
Since Disney owns half the movie studios, there certainly are a ton of Disney Movies coming out each year. Every once in awhile Disney Vacation Club will have an early preview of movies including Frozen 2, Marvel Movies and more.
Discount on Merchandise and Food
Members can save 10-20% on food and merchandise throughout the parks.
Member Cruise
Twice a year Disney has an exclusive Disney Vacation Club Member Cruise. The cruise is completely devoted to Vacation Club Members and has a ton of exclusives with Disney Artists, Imagineers, and Voice Over Artists. While this one is definitely not Free, it is a pretty amazing experience.
---
Breaking Down the costs?
Currently at the time of this post to purchase a Disney Vacation Club costs $217 a point. That is the total cost for the vacation club with the exception of the annual dues. These points typically last for 50 years. If you bought at the new Disney Riviera resort, your points would end in 2070
I would estimate on average 120 points is enough for a studio at a resort in the summer (some resorts are more, some resorts less).
The cost per point at the New Riviera Resort is $217/50 years = $4.34 per point plus annual dues $8.31 = $12.65 per point
So, a one week stay at one of these Deluxe Studios would end up costing you = 120 points * $12.65 = $1,518.00 or $216.86 per night including all taxes and fees.
Now, if you finance your vacation club it will be more. You are looking at $7.76 per point + 8.31 in dues = $16.07
So, a one week stay at one of these Deluxe Studios would end up costing you = 120 points * $16.07 = $1,928.40 or $275.51 per night including all taxes and fees.
That same room at Disney in the Summertime costs between $450 – $650 + taxes, parking etc…. so most likely you will save 40% – 70% on your hotel rooms. It's an incredible deal!
---
Should I just rent points?
This is actually a great question and the answer is yes and no! You can rent other people's vacation club point through services like David's Vacation Club Rental, they are the best service out there, but there are many others.
At David's Vacation Club, you pay $16.00 to $18.00 per point. So for the same room listed above, you would pay $291 per night, so a bit over the current amount if you bought, but if you are not sure about whether to buy a vacation club this is a great way to test it out.
That said, renting DVC points might be something for you to consider.
---
Who is Disney Vacation Club not for?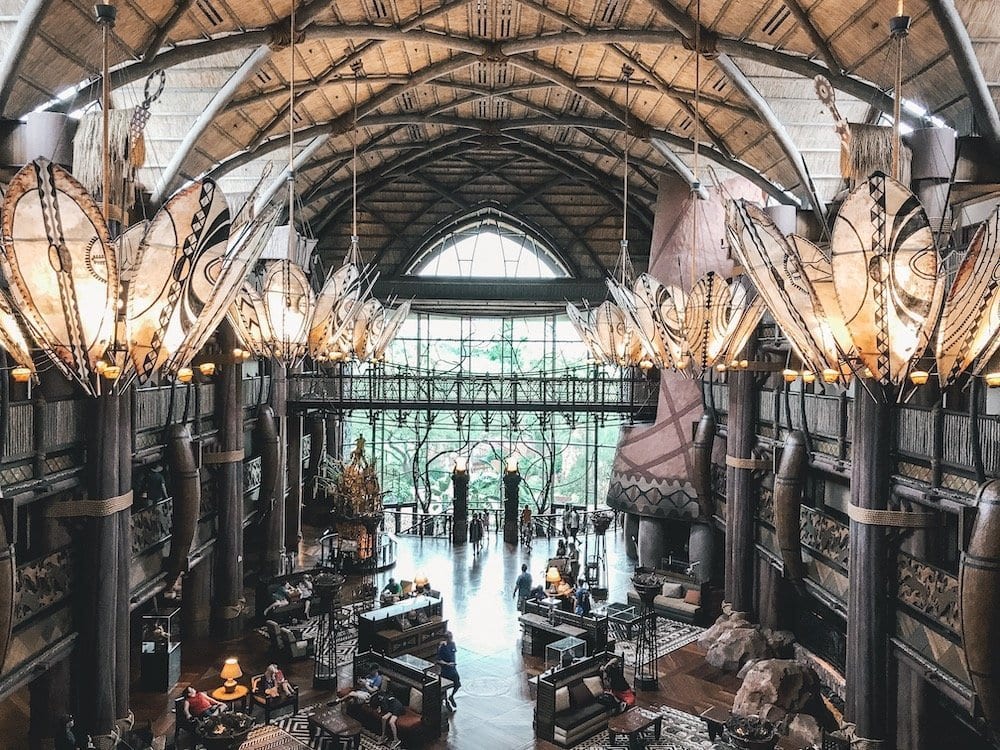 Value Resort Guests:
If you typically like to stay in a Value resort, you are not going to see as much savings by being part of the Disney Vacation Club. However, you will get to stay at some of the best resorts Disney has to offer for about the same price.
Those who plan to visit Disney once or twice in your lifetime.
The Disney Vacation Club is definitely more geared to if you visit Disney once every few years, but like I said earlier you can always rent out your points on your non-Disney trip years.
Disney Cruise Goers
If you love a Disney Cruise, but not a Disney World Vacation so much, do not get the Disney Vacation Club. Yes, you can use the points on a Disney Cruise, but it is the worst way to use your points because the pricing comes out to the same as paying the normal rate for a cruise.
Those who plan on owning for a few years?
You can resell your Disney Vacation Club, however, if you plan on getting rid of it after a few years, you will probably find yourself selling for less than you bought. Now, if you wait longer 5-10 years, then the price will have most likely gone up.
I bought our first Vacation Club for $65 a point and it now resells for $120 a point and another one I bought at $85 resells for $140 a point. If you keep a vacation club for more than 10 years you are likely to sell it for your purchase price or more, which means you only paid annual dues for all those amazing vacations.
---
Who should get the Disney Vacation Club?
Obviously, Disney Vacation Club is not perfect for everyone, but there are certain people where I say it is a must.
Regular Disney Visitors –
Anyone who plans on visiting Disneyland or Disney World at least once every few years. You are going to stay at some amazing resorts and save a ton of money.
People who are terrible at saving for vacations
I am terrible at saving for a vacation and would only go once every few years. After the Disney Vacation Club, we would go every year and sometimes multiple years on vacations. The reason being, since you basically have a monthly payment to pay for your Vacation Club, it is basically like putting away money for your next vacation.
Large families that visit Disney or Hawaii
We have 5 kids, so we need multiple rooms usually at a hotel, but DVC offers a wide variety of room sizes that are much more affordable than a traditional hotel.
Those who love a deal?
I have to say I am obsessed with finding a good deal and I don't know of a better deal, I have found in my life. In fact, I have run into people who barely go to Disney and still say it is the best purchase they made because it made them vacation every year. That is because even if you don't go, you can rent out your points and use that money for another vacation.
---
Not sure you'll love Disney Vacation Club? Try it before you Buy it!
Like we said before, when we first found out about Disney Vacation Club, we decided to try it out on our next Disney Vacation. We did so by renting points from another Disney Vacation Club member. You can do so by renting points through David's Vacation Club Rentals. It's a great way to try out DVC without buying, plus you'll save about 30% on your rooms.
---
Where to Purchase Disney Vacation Club & How to Save Money?
There are two ways to purchase a Disney Vacation Club. You can purchase directly through Disney use our referral link and save up to $1,500 on your purchase. Or you can purchase from a Disney Vacation Club reseller.
One of the advantages of purchasing a resale contract is you can save a ton of money, I am talking about thousands of dollars. For example, you can purchase Disney Aulani points for around $110 – $140 a point versus the $195 charged at Disney. If you bought just 100 points that is a $ 5500-8500 savings!
You do lose a few perks like Member Magic Nights and the annual pass discount but the savings are often worth it. Lastly, find a reputable timeshare reseller like The Timeshare store which is an exclusive Disney reseller.
---
If you have any questions at all about Disney Vacation Club, feel free to leave a question in the comments or send me a direct message on our Instagram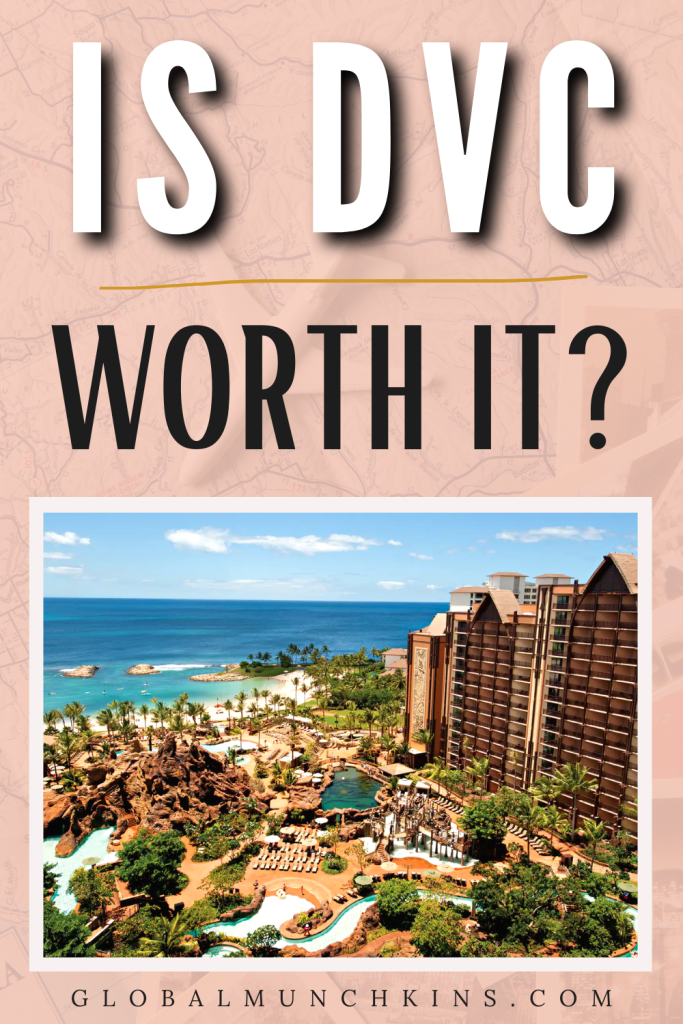 Is Disney Vacation Club a good investment?
It truly depends on how you use your points. If you travel to Disney than absolutely. You also have the option to rent your points which can be somewhat profitable
Is Disney Vacation Club considered a timeshare?
Yes, but it probably is the most valuable timeshare out there since it is Disney. Resale prices often exceed initial purchase price after a few years.
How long is Disney Vacation Club Good For?
It depends on which resort you buy at. The most recent resort Disney Riviera ends in 2070