Do you have a hashtag strategy? When you are trying to share your content with the world, especially your photography, through social media it is actually really important to use your hashtags wisely. Everyone's strategy and hashtags are going to be a little bit different and unique to what they are posting, but below you'll find our fool-proof strategy for Instagram plus the best photography hashtags and more!
The Hashtag Strategy
Don't overload! Having tons and tons of photography hashtags may actually end up hurting you more than helping you. We recommend about 15-20 relevant hashtags. You can save them in lists on your phone to re-use! Just always be sure to tailor them a little for each photograph.
Only use hashtags that directly apply to the photograph being posted. You should not be tagging #portrait when it is a picture of a waterfall.
Keep a variety. Use some niche, some popular, and some specific hashtags about the photo subject. This way you can capture as many people as possible from as many different "communities" on social media.
Avoid Instagram's shadow-ban! Instagram will infamously "shadow-ban" you if you overload your content with hashtags that do not relate to your content. This is to protect people from spam and if you end up on this list your hashtags will become undiscoverable for a period of time. This means only your followers will see your content, but it won't appear to anyone else.
5, 5, and 5. We recommend using around 5 photography hashtags from three different categories. Read on to find out more about these hashtag categories and why they are important!
Hashtag Categories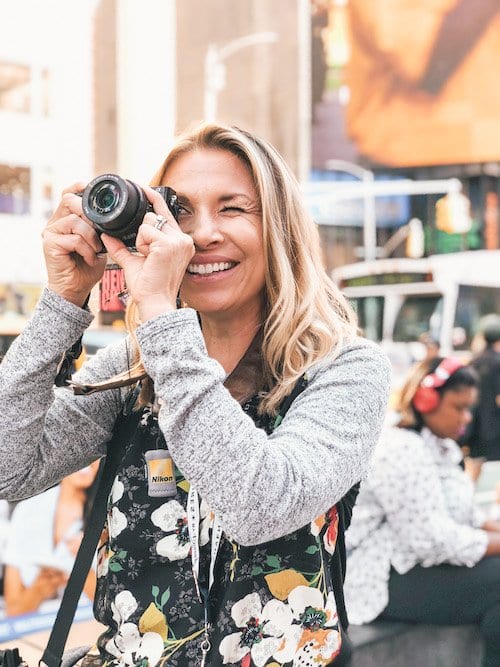 Level 1: Very Popular Hashtags
These are hashtags that are super popular and while it is unlikely you will show up at the top of that hashtags feed if you do get at the top of the hashtag's explore page you will get an explosion of likes and followers. I have had the fortune of having this happen early on and it really jump-started my account.
Level 2: Popular But Doable
The next level of hashtags are ones that are used often (10,000 – 100,000 times) but not the super-popular hashtags. These are great because they reach a good size audience and you have a chance to end up at the top of that travel hashtags explore page.
Level 3: Niche Hashtags
I love niche hashtags because honestly, these are often my most engaged followers. While the numbers on these hashtags are not huge the followers you gain will be people who really engage with your content. I once got hundreds of followers because I used the #disneybeachclubresort while I was in Disney World. It only had about 1000 people who used the hashtag, but those looking to stay at the resort were so engaged with my content.
Best [Photography Hashtags] To Get Your Photos Seen!
Niche Photography Hashtags
Think really hard about who you want to show these photos to. While it's great for your photography to be seen by many, being seen by people who truly care and want to engage with your content is even more important. This is where niche hashtags come in. These hashtags are not super popular, so your content will stay higher up and be visible for longer when people search the tag.
#photography_ideas #photography_eye #photography_art #aperaturepriority #wideaperature
Hashtags That Will Integrate You into Photography Communities
There are tons of different Instagram accounts that are all about building a community of photographers. You want your photographs to be seen by these people! In fact, some of these pages may have large audiences and look through their specific hashtag to find different photographs to repost and share with their audience. Getting shared by one of these audiences is a quick way to start growing a following of your own.
#postthepeople #humanedge #fromwhereidrone #thecreatorclass #pursuitofportraits #theworldshotz #dreamweddingshots #wedphotoinspiration #everydayIBT #thefilmcommunity #vivostreet #earthgallery #discoverglobe #passionpassport #uglyshape #bnw_planet_2020 #accidentallywesanderson #flatlayforever
Some of the Most Popular Photography Hashtags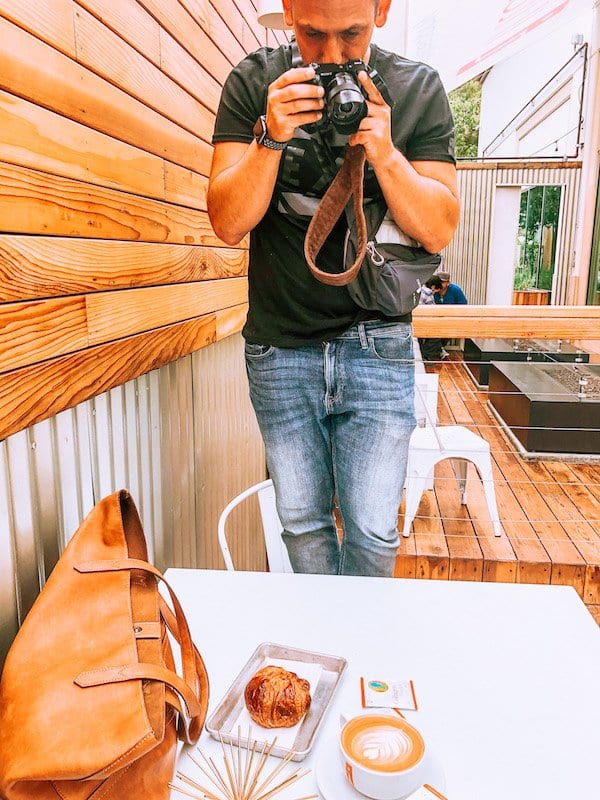 Like we said above, reaching the audience that is really interested in your work and will engage is most important. These popular hashtags won't necessarily help these people find you, however, it can still be useful to use a couple of them. They are especially useful when you are just starting out and really looking for exposure.
If you are wondering why these hashtags cannot be your go-to, it is because the competition is very high among them. Your photo may quickly get knocked beneath others using the same hashtag.
Here is a list of some popular hashtags to choose from:
#photography #photographylovers #throughthelens #photographers #photos #camera #instaphoto #snapshot #camera #foto #capture #photoart #exposure #mobilephotography #pictures #pics #photographyeveryday #awesome_photographers #photographyislife #picoftheday #photoshoot #instaphoto
Specific to What Your Posting
Do you focus on gorgeous landscapes, smiling couples, or food photography? Whatever it is that your posting, include a couple of hashtags about that subject. There might be people who would love your photograph because they love travel photographs or nature or food, and you want these people to see your photos as well. They might miss out on your post if you stick to really specific photography hashtags.
#weddingphotography #bridestory #weddinginspo #weddingstyle #bestnatureshot #instapassport #traveladdicts #igfoodies #travelbug #travelphotography #earthpics #landscapelover #landscapeshot #streetphotographer #fashionphoto#cityskyline #animal_captures #wildlifephoto
Technical Hashtags
Another good set of hashtags to consider adding to your post are all the technical photography terms. Adding terms like this will get your photography seen by other photographers and people who appreciate the art which is exactly what you want. Only include the technical terms that apply to how this specific photo, though!
#portraitshots #portrait_photographers #icapturemobile #aperature #manualfocus #manualfocuslens #photoshopart #bokeh #longexposure #RAW
Best Options for Travel Photography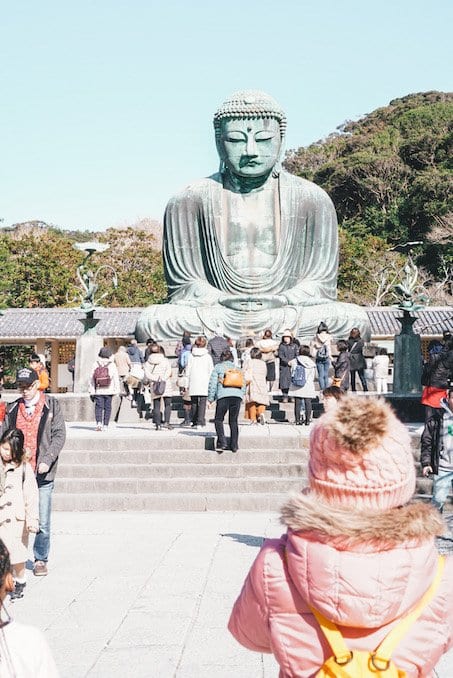 Travel photography holds a really special place in my heart because it is just as much about catching a memory as it is about getting a great shot. I also think travel photography is special because it really fits seamlessly into both the travel and photography communities.
#travel #photography #traveling #travelers #travellifestyle #travelislife #littlenomad #familytravelmoment #familygoals #familyfun #TLpicks #natgeo #wanderer #goexplore #vacationmode #vacationgoals #instatravel #keeptraveling
Last but Not Least, a Brand Hashtag
While we can't help you come up with this one, we highly recommend coming up with a couple of brand hashtags! For one, this will help you (and others) find all of your content in one place.
Bonus Photography Hashtag Tip!
If you have a business profile, be sure to check your analytics every once in a while to see what's working and getting your audience's attention. You can specifically see which hashtags are working and which ones haven't really been getting you anywhere. If you have a list saved of your commonly used hashtags, adjust accordingly!
We also recommend using a service like Tailwind, which will help you find and save lists of the best hashtags. Along with that, you will be able to schedule out your posts and create a beautiful Instagram feed with ease.
Do you have questions about how to use hashtags? Leave them in the comments or reach out to me through my Instagram!
You May Also Like:
Knock Brands Socks Off: How we got a Disney Executive to say "Wow, this may be one of the Best Recaps I have ever seen!!!"
[100 of the Best] Travel Hashtags to Grow Your Instagram
100 of the Best Food Hashtags to use on Instagram
Latest posts by Emily Myers
(see all)