*This post is in partnership with Rainbow Light Vitamins, all thoughts and opinions are 100% my own.
Cold and flu season can really cramp our active on-the-go lifestyle which is why we have been diligent about figuring out the best ways to stay healthy. The six tips I am about to share with you have helped my family stay healthy even while being exposed to tons of germs at busy theme parks and airports around the world. Plus, I have finally found the best vitamins for teens and pre-teens growing bodies- and guess what? They actually enjoy taking them too!
Simple Tips to Help Teens Stay Healthy this Cold & Flu Season + the Best Vitamins for Teens
Take Your Vitamins
Unless you have a super strict diet and a sharp nutritionist monitoring your eating it is probably safe to say you are not getting all of the vitamins and nutrients your body needs through food alone. This is especially the case with the average teen diet and with so much growth & development happening it is important to make sure their bodies are receiving all the important nutrients they need to stay healthy.
That is why Rainbow Light Vitamins for Teens (and pre-teens) are part of our everyday morning routine. Their specially formulated Active Health Teen Multivitamins are a great way to give teens the added boost to their immune systems to keep them from getting a cold or flu. Plus, they help promote clear skin, enhance digestion, support natural energy, brain health, and mood too!
When cold & flu season kicks in we also add Rainbow Light Vitamin C Slices which are jam-packed with necessary nutrients providing antioxidant protection and additional immune support teens need. It doesn't hurt that they taste great too!
Over the years I have learned that not all vitamins are creating equal which is why as a mom, I also love that Rainbow Light Vitamins are organic and free of artificial colors, flavors, sweeteners, and preservatives too. They are also great for families with allergies as they contain no gluten, eggs, milk, wheat, tree nuts, peanuts, fish, or shellfish.
I definitely recommend trying Rainbow Light Vitamins out for yourself. You can find them online at RainbowLight.com.
30 Second-Hand Washing
One of the best ways to stay healthy is simply by being diligent about hand washing. I remind my kids often about the importance of washing their hands often and especially before they eat.
We also have a mandatory rule about hand washing as soon as they get home from school or sports. This helps keep our house germ free and it serves as a great reminder that washing hands is important if they want to be able to stay healthy.
Get Eight Hours of Sleep
Sleep is so important, especially for growing teens. Not getting the proper 8 hours of sleep can profoundly weaken the immune system.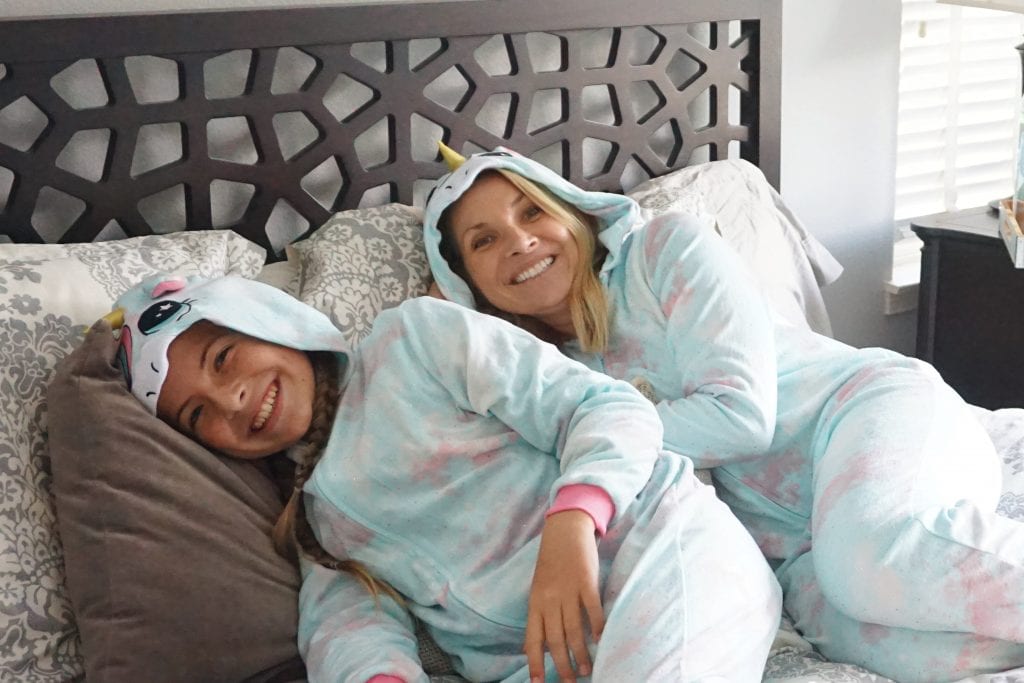 Make Sure to Exercise
This one may surprise you, but exercise helps to strengthen the immune system. It also helps to manage stress (which we will get to next) and it also can aid in getting a better night's sleep too!
Don't Forget to Hydrate
Increasing water intake is another easy way to keep our bodies healthy, but did you know that it can also lessen our chances of coming down with the flu? It's true! Staying hydrated has been said to boost a particular immune response enabling your body to fight off nasty viruses.
Have teens and pre-teens shoot for 8-10 glasses per day (even more if the weather is warm).
Manage Stress Levels
Between school, sports, and social situations teens are under quite a bit of stress these days which can really put a damper on the bodies ability to fight off cold & flu viruses. Be sure to talk to your kids about stress management techniques and teach them to listen to their bodies cues.
Learning to manage stress is such an important life skill and another awesome way to defend the body against getting sick.
How do you manage to keep your teens and tweens healthy during flu season? Help other moms by leaving your best tips in the comments below.