As a mom of five BTS clothes shopping used to be a chore, I tried to avoid. Dragging five kids to the mall to try on heaps of clothes for hours and then wait in long lines afterward- ugh! It was the worst! Not to mention all those hours lost when they could be spent doing something fun like hanging out at the beach. So, this year I vowed I would try something new and I did! What I found happens to be one of my BEST back to school shopping hacks yet. Check it out!
My Best Tip for BTS Clothes Shopping (+ Stitch Fix Kids Unboxing)
*This is a sponsored post in partnership with Stitch Fix Kids. All thoughts & opinions are our own. Thank you for your support!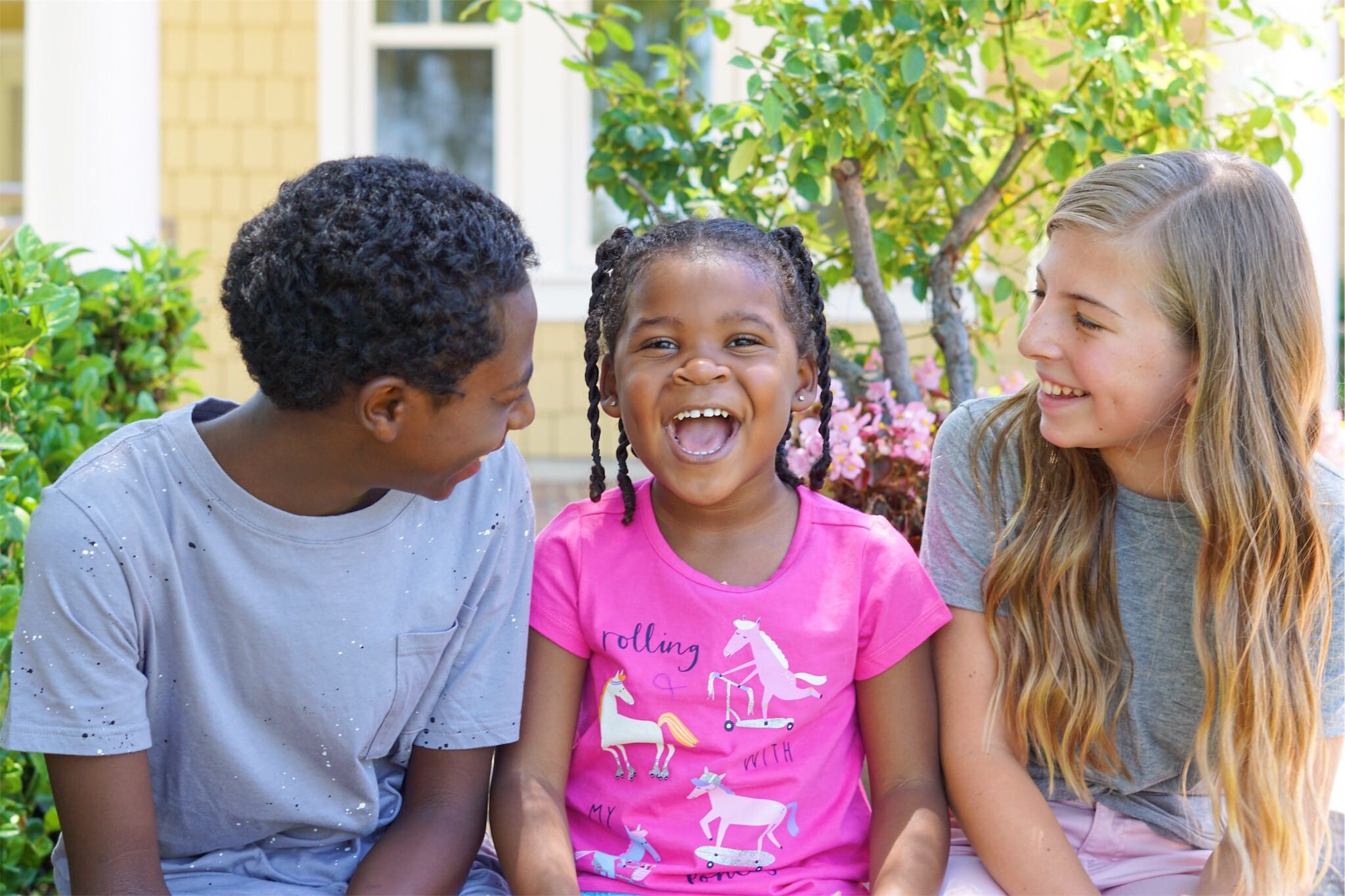 What if I told you that there was a way to turn BTS clothes shopping into a super fun experience with your kids? Seriously, what if I told you that you could get it done easily, affordably, and your kids would be the best-dressed kids on the playground? Sound too good to be true? Well, it's not thanks to Stitch Fix Kids!
What is Stitch Fix Kids?
Are you familiar with Stitch Fix? It is a personal style service that was formally just for women & men- but, as of today July 10th 2018, they now they offer their services to kids too! Just in time for back to school! Woot! Woot!
Basically, it allows you to enlist the help of a professional stylist to curate a box of clothing, shoes, and accessories personalized to your child's unique sense of style. The box is shipped directly to your home allowing your kids the chance to try on the clothes in the comfort of their own home. You pay for what you like and there are free returns (including free shipping) for anything that you don't like.
I recently tried the service for Shea, Ella, and Olivia and I was super impressed. Instead of the kids whining about having to go to the mall and reluctantly try on clothes that I thought were cute but that they despised just because I picked them out- with Stitch Fix Kids they felt empowered to have a say in their personal style, they loved that a real stylist was helping them pick out their clothes, and they were able to try them on and mix pieces with things they already owned right in the comfort of our own home.
Check out some of these looks that my kids received in their Stitch Fix Kids boxes.
3 Reasons Stitch Fix Kids is Perfect for BTS Clothes Shopping
1 It's Super Convenient
As an entrepreneur and mom of five, I am all about convenience and Stitch Fix is honestly as convenient as it gets. You can say goodbye to the mall and to hours on the computer shopping at various retailers.
Instead, you just set up your child's profile. Have them take the style quiz and schedule your first Fix to be delivered straight to your door.
They even make returns super simple by providing a prepaid return envelope with every Fix. And, returns, exchanges, and shipping are always FREE too!
2 Stitch Fix Kids is Budget Friendly
Stitch Fix knows kids grow fast so they have items priced as low as $10. I especially loved that they asked what you typically spend during the style quiz. That allows your child's stylist to pick pieces that you can totally afford. And, everything we received in our Stitch Fix Kids order was all excellent quality too! Not to mention some awesome name brands that we LOVE like Hannah Anderson, Nike, Under Armor, Hurley & more!
3 Your Kids Will LOVE It!
My kids felt super cool as they filled out the online style quiz. Plus, they loved that a personal stylist was picking out their clothes- obviously WAY COOLER than mom 😉
They really loved receiving a personal note from their stylist in their Fix. It made them feel so special. Ella said- "Mom, she totally gets me, these clothes are so me!"
What's included in a Fix?
The typical fix comes with 8-12 pieces of clothing, shoes, and accessories. It also comes with a stylist note written especially to the child and a prepaid return envelope- shipping, exchanges & returns are always free and easy too! But, if you keep everything in the box you do receive a 25% discount so pay attention to that style quiz and make sure you are giving your child's stylist all the info they need to put together the perfect Fix for your kid.
Check out my munchkins unboxing their Stitch Fix Kids Orders below-
What Types of Clothes & How Expensive are They?
Stitch Fix kids carries a variety of graphic tees, leggings, jeans & more across a variety of price points- from sizes 2T-14. So, it's a great option for parents with kids ages 2-12 years old.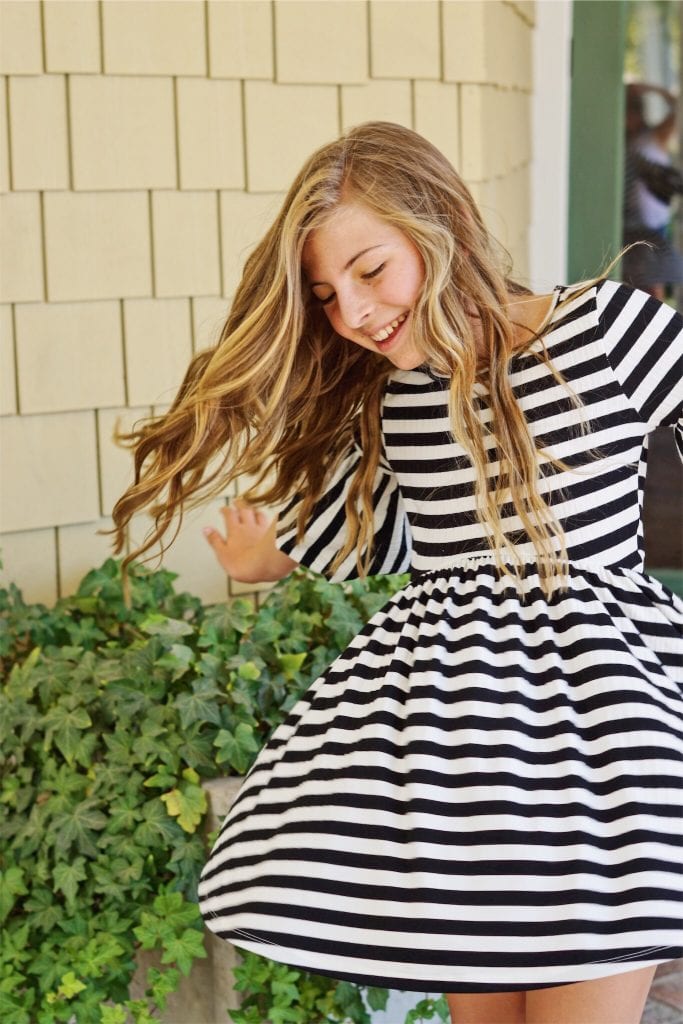 The name brands available from Stitch Fix Kids at launch July 10th, 2018 are Under Armour, Nike, TOMS, Hanna Andersson, Hurley, Sovereign Code and more. Plus, there is also the super cute Stitch Fix Kids exclusive brand, Rumi + Ryder.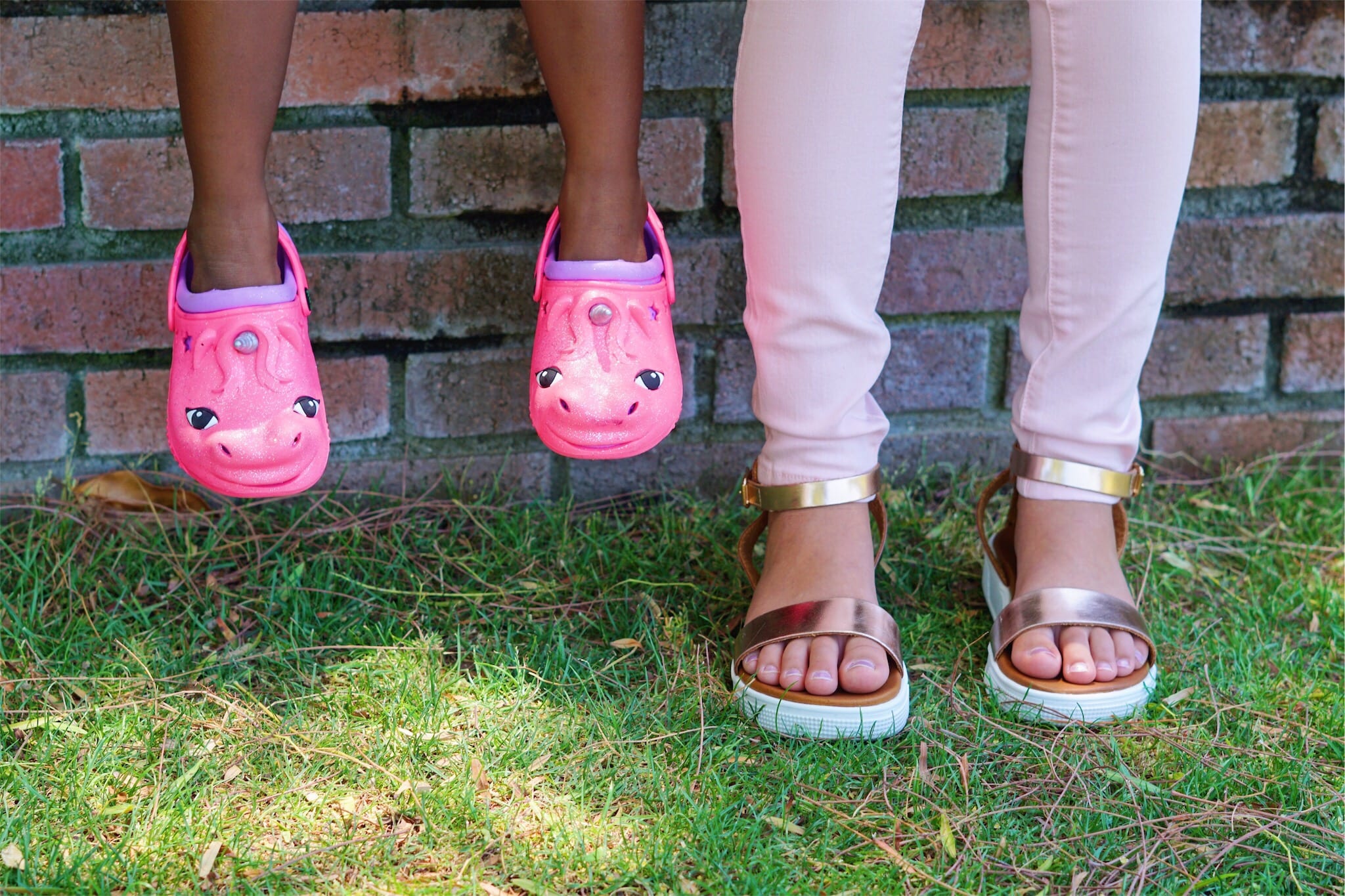 Like I mentioned even with fantastic name brands Stitch Fix kids has leggings starting at $10, dresses starting at $18, outerwear starting at $24, graphic tees starting at $12, and denim starting at $18. Stitch Fix states that items are between $10-$35 depending on your preferences. Such a great deal!!
Something else I love is that NO subscription is required! You can sign up for automatic deliveries or schedule a Fix at any time.
Try Stitch Fix Kids TODAY and make BTS Clothes Shopping a Breeze This Year!
You may also like these fun posts-
Pin this BTS Clothes Shopping Tip for Later-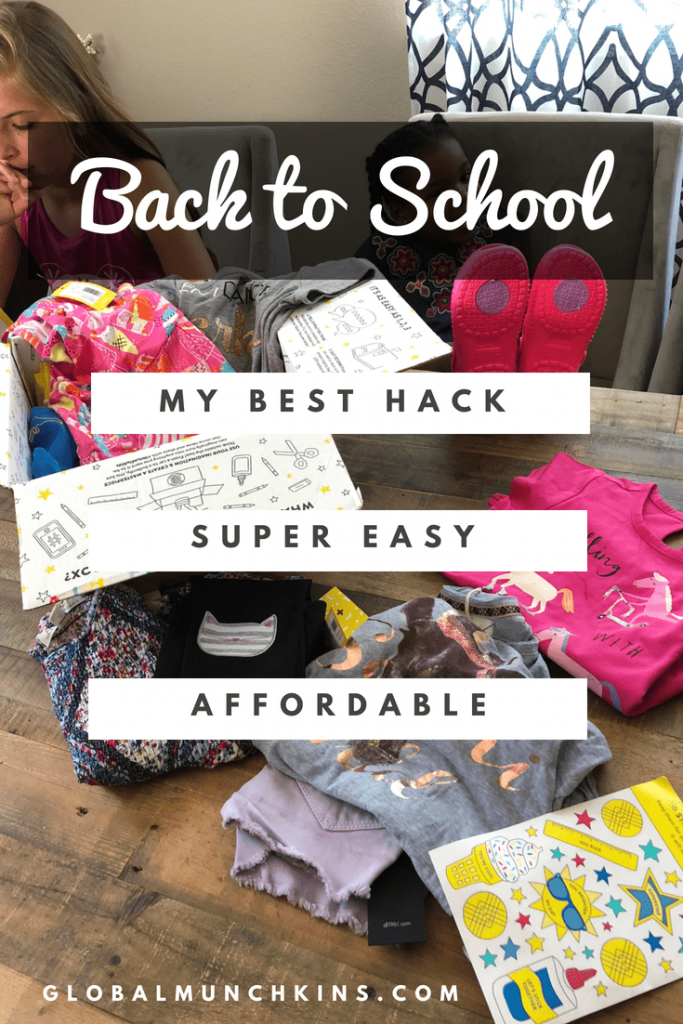 *This is a sponsored post in partnership with Stitch Fix Kids. However, all thoughts and opinions expressed above, as always, are 100% our own. Thank you for supporting Global Munchkins.