You guys I am stoked to share with you this super cool face paint + more exciting stuff your kids will LOVE from our recent BabbleBoxx delivery. The munchkins always have a blast trying out new things for me to share here and I love telling you about all of the best discoveries we make with you. It makes life more fun, right?
Cool Face Paint + More Awesome Stuff Kids Love!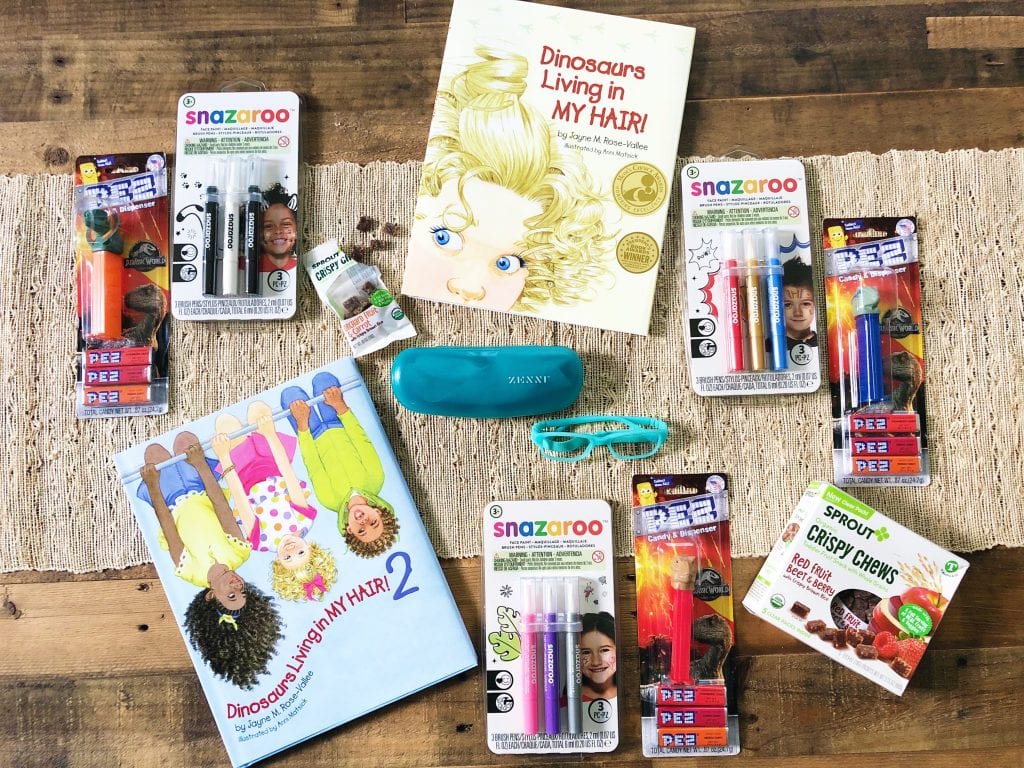 Cool Face Paint- Easy to Apply
My kids love to get their face painted, I mean they beg for it every time we visit a theme park or we head to a birthday party so when I first saw the Snazaroo Brush Pens I knew they would be a hit. Now I am no artist but with these cool face paint pens, you don't have to be crazy talented to come up with a cool design. In fact, Ella has been using these pens to come up with her own fun creations all by herself!!
That is because the Snazaroo Brush Pen is a two in one product that contains both the brush tip applicator and the cool face paint. It works similar to a twist-action lip gloss or concealer allowing you to twist the pen in order to deliver paint to the tip of the brush in a small controllable amount making them mess free! Another great feature is that these cool face paint pens are water-based and both fragrance & paraben free making them safe to use, even on sensitive skin.
I can think of tons of uses for the Snazaroo Brush Pens they would be perfect for parties, imaginary play, sporting events, Halloween and more! They sell them in several different themed kits. Ella loves the Fantasy collection because it comes with pink, purple, and a pretty silver and my boys love the Adventure set because it came with red & gold for their favorite team the 49ers and also a blue which Shea used to create a cool Golden State Warriors look too!
You can find more info and purchase these cool face paint pens at Snazaroo.com for just $9.99 per set.
Great Read- Children's Books About Bullying
I love to read, it's actually part of my self-care bc it nourishes my soul. So, naturally, I want my kids to be strong readers too. One of the ways I try to encourage a love of reading is by reading out loud to my kids. Recently, we have fallen in love with the sweet series Dinosaurs Living in MY Hair by Jayne M. Rose-Vallee.
These beautifully illustrated books capture Olivia and Ella's attention and the singsong quality of the writing helps keep them engaged throughout the story. Of course, the reason I love them the most is the anti-bullying message and wonderful theme of self-acceptance. Both of which are so important to me especially as a transracial adoptive family.
Purchase these beautiful children's books about bullying here and receive FREE SHIPPING with the code "FREESHIP".
Jurassic World Fun!!
We are huge Jurassic Park fans and are eagerly awaiting the upcoming release of Jurassic World: Fallen Kingdom this June, so my kiddos were stoked when they got their hands on the PEZ Jurassic World Collection.
PEZ brings back so many fun childhood memories for me, I remember loving loading up the little brick like candies in my fun themed dispenser. And, my kids share my same affinity for this fun product. They loved picking out their favorite dispensers Liv immediately claimed the T-Rex which made me chuckle. Ella took dibs on the Dilophosaurus mainly because she thought the name was so cool leaving Shea with Blue the Raptor which he loved!
A fun fact I recently learned about PEZ is that they were originally marketed as a peppermint in 1927 by Eduard Haas III who was seeking an alternative to smoking. The first dispenser heads didn't arrive until 1957 and the rest is history! Pretty cool, right??
Surprise your kiddos with these iconic candies starting June 1, 2018. Get more information here.
Toddler Snacks- sneak in veggies + whole grains
Olivia is by far my pickiest eater. She would happily live on milk, yogurt, and roasted chicken if I allowed her. Trying to get her to eat fruit and veggies can be a challenge especially during snack and lunch at preschool.
One of the snacks she has really been loving recently is Sprout Crispy Chews and I couldn't be happier because these sneaky little snacks are made with a full serving of fruits & veggies + crispy brown rice. It's a WIN/WIN!!
We started with the Red Fruit Beet & Berry flavor which is still Olivia's favorite, but she also likes the NEW Orchard Fruit & Carrot flavor as well which I was really surprised by. Livvy has been loving them so much that my sister in law started purchasing them for my 1-year-old nephew so he would stop taking all of Olivia's so these are also great on-the-go snacks to pop in the diaper bag for little ones too!
You can find out more about Sprout Crispy Chews here.
Cool Flexible Frames- Kids Glasses
Liv has been obsessed with glasses ever since Ella purchased a pair with clear lenses. I have been hesitant to buy her a pair because she isn't the most delicate child and I was nervous she would break them. Enter Zenni Optical Kids Glasses which offer flexible frames making them incredibly durable. Zenni kids glasses are made with a single piece of soft flexible plastic, there are no hinges or metal parts and they come with an adjustable/ detachable strap too!
Check out the video below!
My kids do not need prescription glasses but I can imagine parents with children who do would absolutely flip for Zenni. They have a ton of super cute styles with prices as low as $6.95 for single-vision prescription glasses or sunglasses!! Isn't that incredible?
You can learn more here.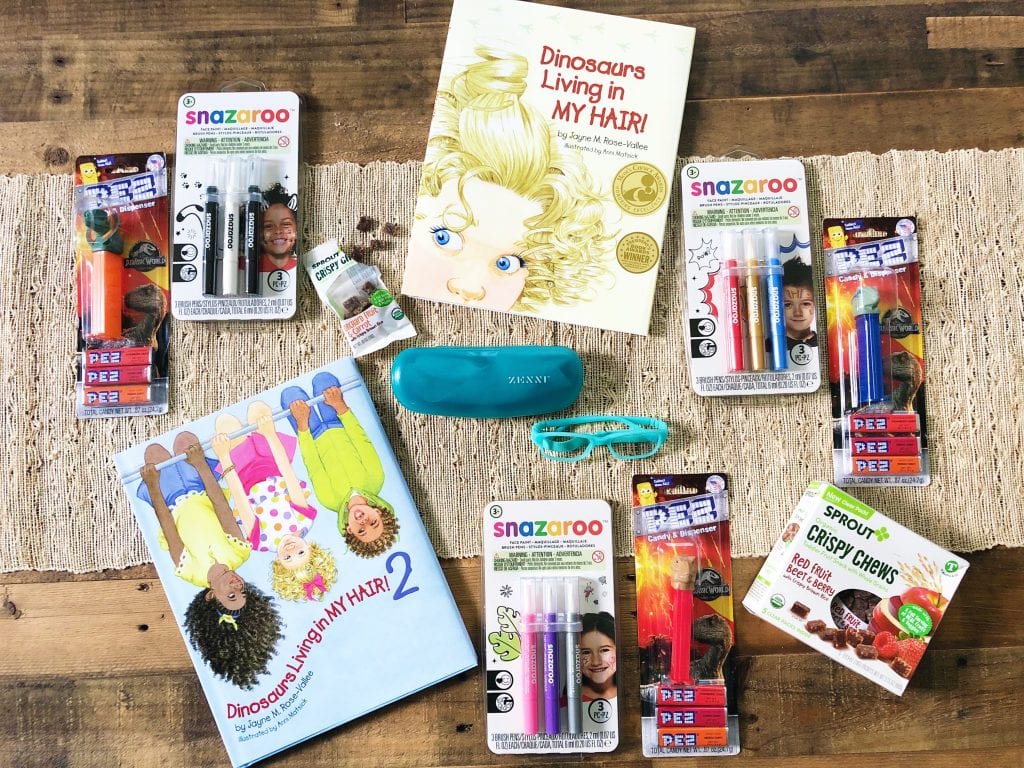 Which of these sun products would your kids love the most? Will it be the cool face paint, a new book, or perhaps a stylish set of kids glasses?
*Disclaimer- this is a sponsored post in partnership with Babbleboxx.
Pin this cool face paint & more for later-