Clearly we are big Disney fans over here, but to be perfectly honest, I am not always in love with the merchandise and apparel I find when I visit Disney World or Disneyland. So, I often find myself scouring the web looking for some cute Disney shirts to order for my next disney world vacation. Every year, the designs and selection seem to get better and better. Here are 25 ridiculously cute Disney shirts for your next Disney Vacay.
Cute Disney Shirts for Women
Starting off the cute find with your new favorite shirt ever for the Best Day Ever. We love the retro colors of the classic castle and it looks so cute sized up for an oversized look with biker shorts. Order yours here.
---
Be a Dreamer in the Magic Kingdom or everyday in this cute boho style castle shirt. Available in sizes 18 months – Adult 3XL here.
---
Let's be honest, one of the main reasons we go to Disney is the all fun food. If you agree, this is perfect for you.
---
A slightly more edgy style Disney tee when you want a theme shirt, but you're a bit of a rebel. We love the slightly oversized fit, but size down if you want it to fit true to size. Made to order, so get yours ordered in advance here.
---
Nothing says Disney vacation more than this sunset palm tree Mickey ears tee. Choose from different colors here.
---
A classic Disney icon trio with a modern boho twist. This is the perfect tee to have a mommy & me matching moment, this comes in sizes 18 months to X-Large and you can choose from a few different colors here.
---
This rainbow mickey silhouette disney tee is so cute you will want to wear it long after your visit to the park. Order your size here.
---
One of our absolute favorites, we love the ombre colors on this magic castle Disney tee. You will love the fit of this one, grab yours here.
---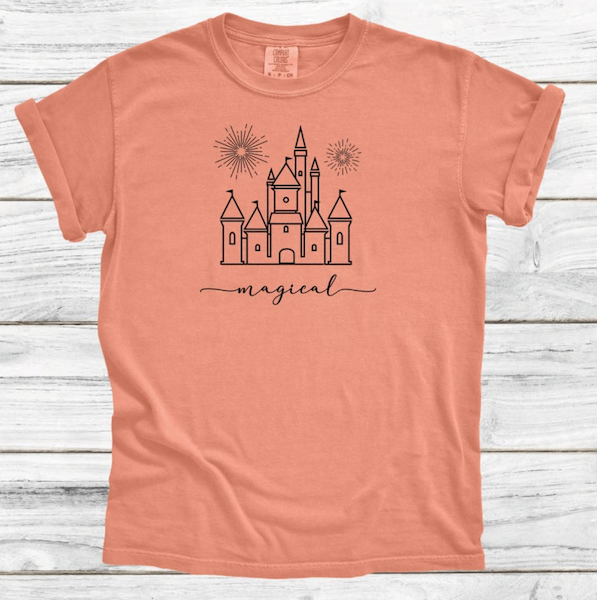 So fitting for the magical day you will have. Choose from adult sizes and different colors here.
---
We love the unique and colorful look of the water color castle. Lots more color options and sizes available here.
---
Cute Family Disney Shirts
Get a variation on the Happiest Place On Earth for your whole crew. Available in Newborn onesie through Adult 4XL here.
---
Taking a trip to Disney with the extended family? Get your matching Disney Family shirts for the whole family here even Auntie's and Grandma's too.
---
If you want to do the matching Disney tee theme, but want to be on the subtle side, this combo is for you.
---
This Mickey silhouette has a little something for everyone in the family. Choose your colors and sizes here.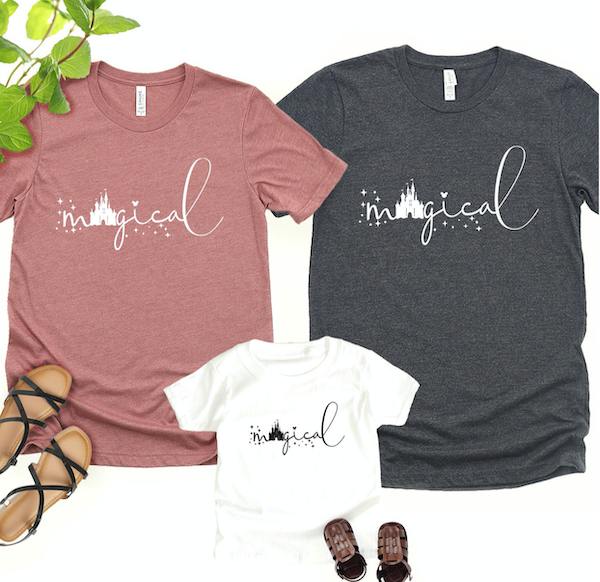 Magical matching Disney shirts for your day at the magical kingdom. Order one for the whole family here.
---
It really is the Best Day Ever for the whole family. Choose your design here.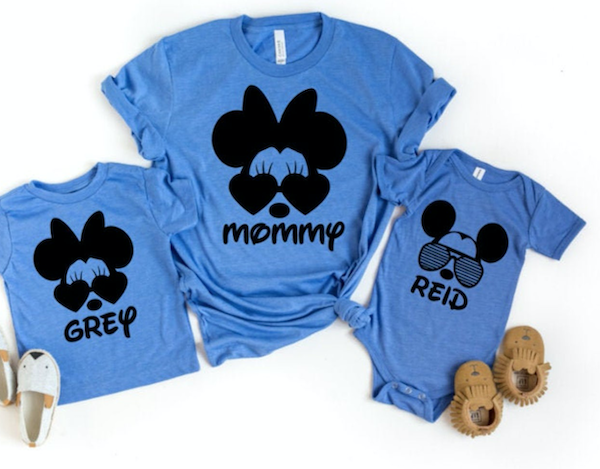 Bold and personalized Mickey & Minnie sunglasses matching tees. Customize your names here.
---
Cute Disney Shirts for Couples
Starting off the couples matching tee section with the most minimal style that will please everyone. Customize your print color here.
We love this designer inspired matching Mickey & Minnie tee. Grab your set here.
---
Oh you don't "do" matching Disney shirts? LOL. This set is perfect for you.
---
Love this pocket style Mickey & Minnie matching tee. Order yours in time for your Disney vacay here.
---
Another really cute matching Mickey & Minnie pocket tee in a slightly larger print here.
---
Are you the salty or the sweet one? Order yours here.
---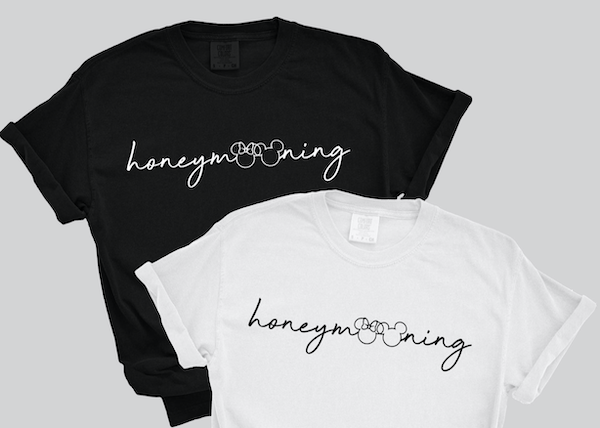 For the Disney-mooners, enjoy your days at the park soaking in the newlywed bliss in these matching shirts.
---
We are sure so many couples can relate. If it's true for you, you need these matching disney shirts.
---
There are so many great options for cute Disney shirts nowadays, now all you have to do is go enjoy your magical Disney Vacation.
Pin for Later: 25 Cute Disney Shirts You'll Absolutely Love!