This post is sponsored by Mattel. All opinions are my own.

My girls are huge HARRY POTTER™ fans. In fact, Ella devoured the entire book series last summer and we watched all the movies start to finish before visiting Orlando. And, Livvy is following right in her footsteps. So, when I saw the NEW QUIDDITCH™ Dolls available exclusively at Walmart, I knew I had to surprise the girls!!
Surprising My Girls with NEW Harry Potter Quidditch Dolls
I knew the girls would love their new
HARRY POTTER & DRACO MALFOY™
dolls but I wanted to make their gifts extra special, so I created a themed backyard event.
I created Quidditch Match invitations, set out little stuffed owls to be their messengers, and I even created some fun sweet treats like BERTIE BOTT'S EVERY FLAVOUR BEANS™ from HONEYDUKES™ and cute little chocolate balls turned into GOLDEN SNITCHES™. I even created a Quidditch hoop out of an old broken hula hoop so the girls could play a match with their dolls.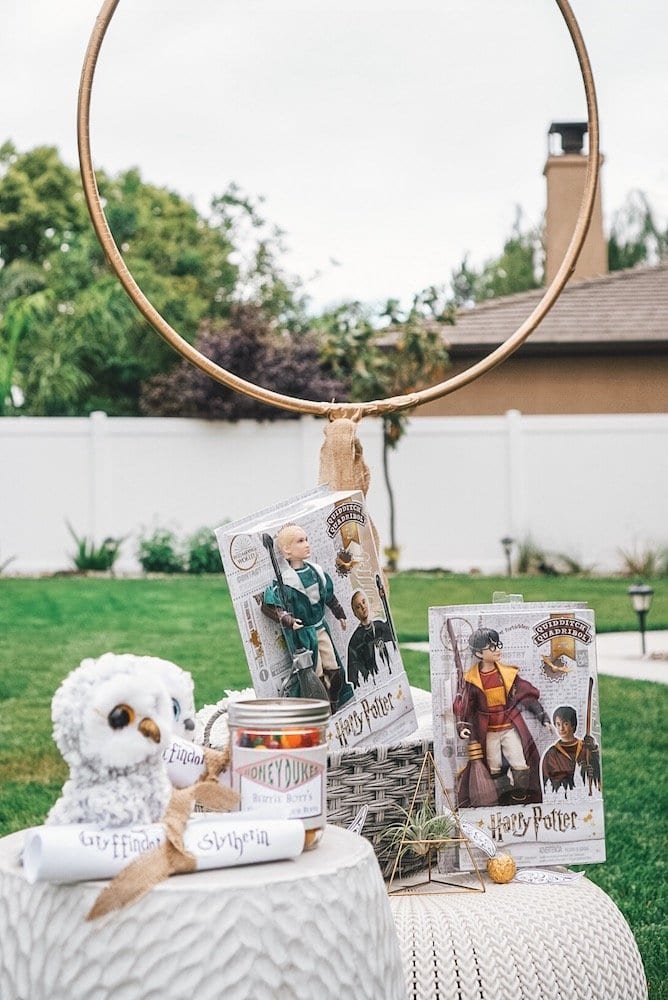 The girls were absolutely thrilled when they arrived home from school to their surprise.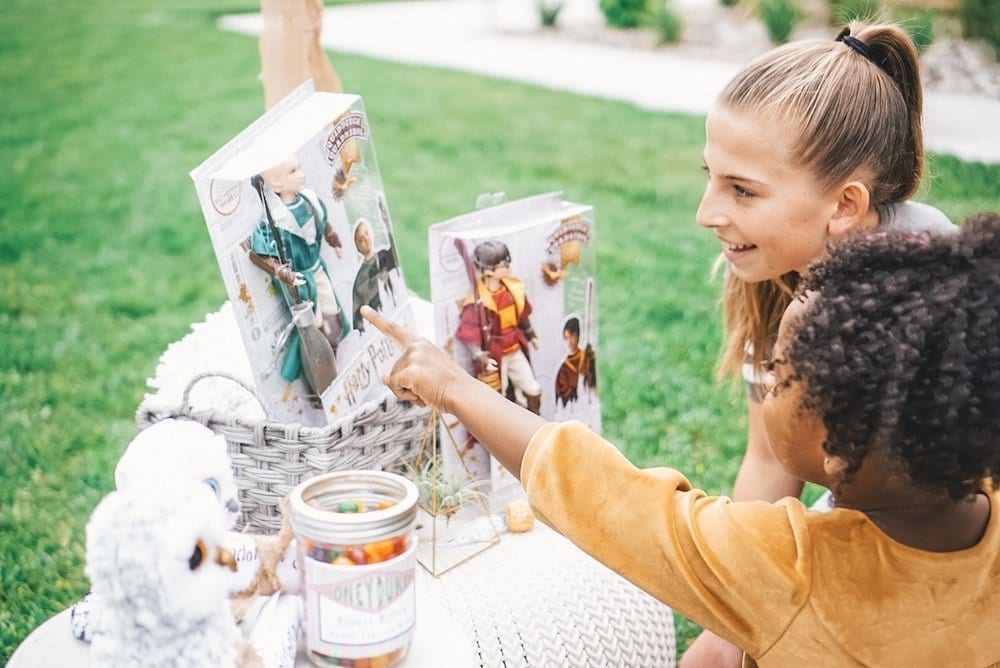 They quickly opened up the packages and started to play. Of course, the first thing they did was play each other in a Quidditch Match.
Check out the video to see their surprise in action.
The girls loved being able to pose their dolls on the included broomsticks. I was really impressed with the way the dolls could be maneuvered. With eleven joints in the neck, shoulders, knees, elbows, and wrists their dolls fit easily on their broomsticks.
Which, by the way, were actually the correct broomstick for each of the SEEKERS. The
Harry Potter doll
comes with a NIMBUS 2000™ broomstick and the
Draco Malfoy doll
comes with a NIMBUS 2001™ broomstick.
The girls love that the dolls came with QUIDDITCH™ robes, signature striped sweaters, and molded protective gear as well. They look so much like their characters in the film; it was really impressive! Liv noticed Harry's scar and thought that was really cool.
And, of course, the fact Harry and Draco came with a GOLDEN SNITCH™ made the playtime all that more fun!
Are your kids Harry Potter Fans Too?
You can find the NEW Harry Potter Quidditch Dolls at your local Walmart & Walmart.com. Click
here
to add the dolls to your cart!
© & ™ WBEI. Publishing Rights © JKR. (s19)