Finding the right holiday outfit for our kids can be tricky. As a native Californian I am always eyeing those adorable bundled up looks with tons of layers and big boots. However, my kids would roast in our 80 degree weather during the holiday season. I love that OshKosh offers adorable holiday looks for all different climates. Check out the looks I put together for my kids.
Holiday Outfits for your Kids, No Matter the Weather #BgoshBelieve
This post is sponsored by Everywhere Agency on behalf of OshKosh B'gosh; however, all thoughts and opinions expressed are my own.
Holidays are synonymous with family photos in our home and my family knows it. I turn into some kind of crazy paparazzi mom as soon as mid November strikes. From experience I have learned that ensuring my kids not only look cute but are also comfortable is one of the keys to a great photo session, which is why I am so excited to share with you these adorable AND super comfortable looks I created with OshKosh B'Gosh.
My brother and I literally grew up in OshKosh B'Gosh overalls, so when I saw these stylish versions of my childhood favorites I knew I had to get them for Liv. And, I am SO glad I did. I literally could gobble her up in these overalls. They are absolutely adorable and super cozy. I was actually really impressed with how soft the denim was. Clearly, by the smiles on Liv's face you can tell these were incredibly comfy to wear. And, thank goodness because getting this girl to smile on camera with her 'I'll do it if I feel like it' attitude can be challenging- ha!!
I paired Liv's OshKosh overalls with this adorable Plaid Popover Poplin Top. The shirt is incredibly lightweight so it is great for our warmer climate and the colors paired with the plaid scream holiday to me! The look was completed with these super cute and comfy sparkly navy blue Mary Jane shoes also from Oshkosh.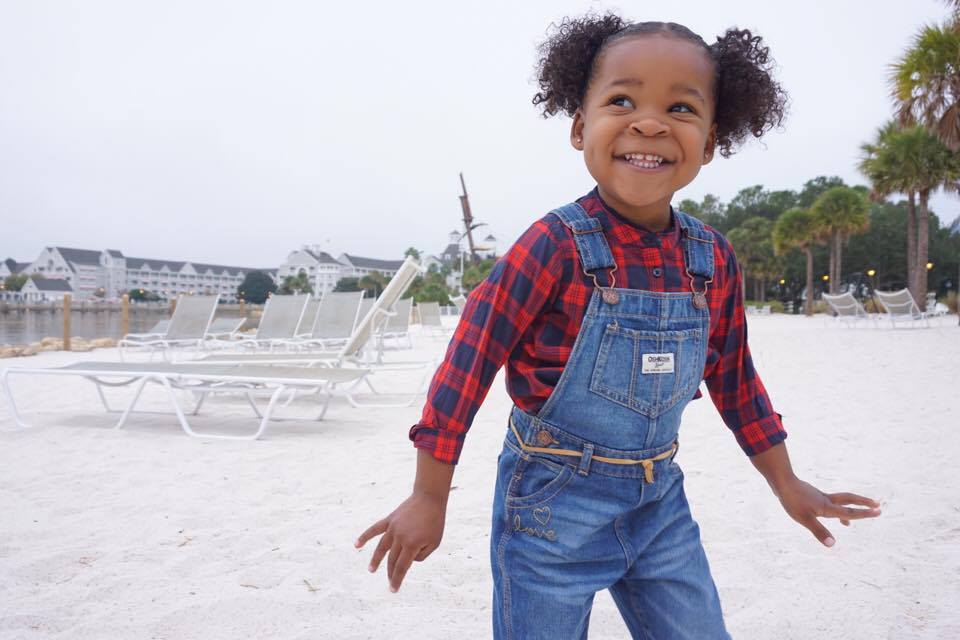 Save 25% Off Your Purchase online at OshKosh using code OKBG3223. (exp. 12/31/16)
*in stores use retail code 036108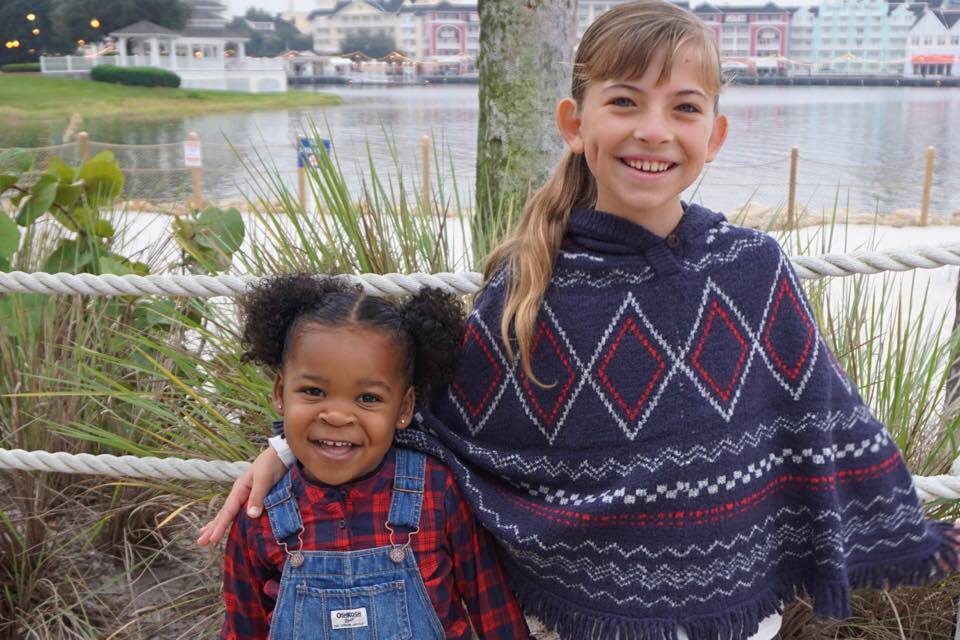 Ella's look is always a bit trickier because she is quite the fashionista and is pretty picky about what she wants to wear. Thank goodness that I can count on OshKosh for clothes that are stylish, comfortable and age-appropriate so we can always find a look that we both agree on. In this case it was the Hooded Fair Isle Poncho that caught both of our eyes. It's perfect for chilly coastal mornings and easy to pop on and off making it a great winter-time addition for a young girls wardrobe. Ella especially adored the way the poncho looks when she twirls and I have to agree, it's pretty darn cute!
[bctt tweet="Save 25% OFF Holiday Looks for your Kids from OshKosh!" username="globalmunchkins"]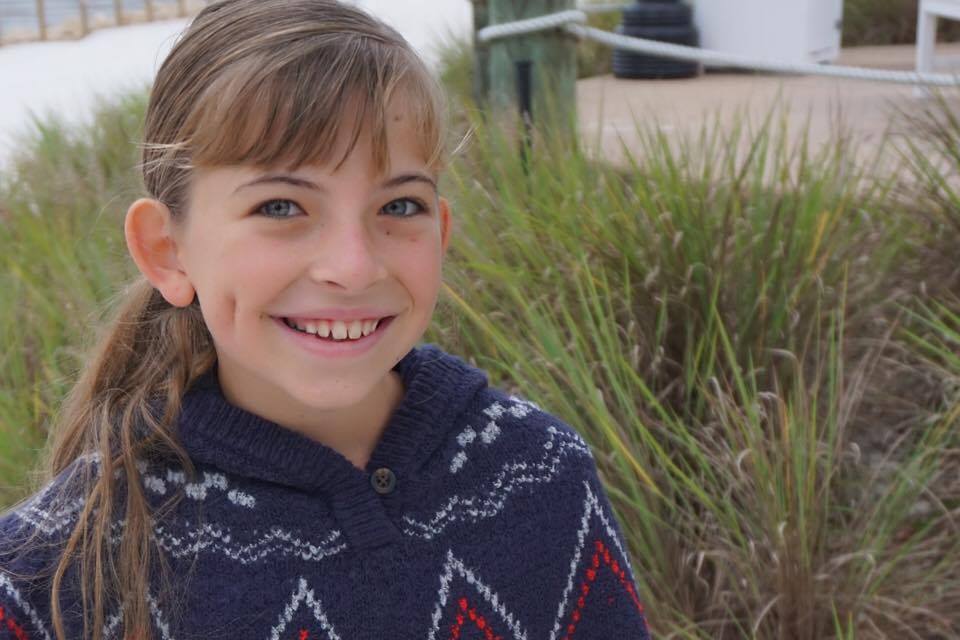 We layered her poncho with an adorable and meaningful shirt that she wore underneath. The OshKosh Originals Graphic Tee is crafted with a super soft cotton jersey material and the graphic reads "Wandering Heart" perfect for my travel obsessed, wanderlust-driven daughter.
For the bottoms we chose the Navy TLC Sparkle Leggings. We had used the white version of these leggings when we created Ella's Back to School Wardrobe Capsule with OshKosh this past fall and she loved how comfortable the leggings were. As a mom I loved how well the leggings lasted after tons of use and multiple washings. I actually ordered some for Olivia as well, just for that reason!
Ella had these really cute OshKosh Sparkle Fringe Booties that we had purchased as part of her Back to School Wardrobe that paired perfectly to complete her holiday look. I love that OshKosh products are so affordable and that they really last! It's a mom's dream come true!!
Next up was Shea. He was really excited about helping me pick out his outfit. His favorite colors are blue and red so it didn't surprise me one bit when he chose this incredibly soft, trendy and hip 2 Pocket Plaid Flannel. When he put it on he told me it was softer than his coziest pajamas 🙂
Shea is one of those kids that loves all things soft from his bread (he won't eat crusty french bread or anything toasted) down to his clothes. OshKosh totally gets kids like Shea and they design their clothes with that comfortability factor in mind. Products like Shea's Jersey-Lined Twills keep Shea happy. That means more smiles and less complaints when it comes picture time and for that I am super grateful!
What is it about the holidays that brings us all closer together? It's like magic for my family. Some how the little quarrels melt away when December comes around and I get to witness the most beautiful moments like these. Are family photos a big part of your holiday season??
Make These Looks YOURS & SAVE 25% OFF
This holiday season you can save big on your kids' holiday looks by shopping at OshKosh online with code OKBG3223. Or in stores using retail code 036108.
Plus, if you have an OshKosh store near you (check their store locator here) you can also ship your order to the store for pick up and pay ZERO on shipping!
2 Pocket Plaid Flannel | Jersey-Lined Twills
Hooded Fair Isle Poncho | OshKosh Original Graphics Tee | Navy TLC Sparkle Leggings | Fringe Sparkle Booties
Mayfly Wash Denim Overalls | Plaid Popover Poplin Top | Mary Jane Sneakers
What are your favorite Holiday Photo Tips?
Pin for Later-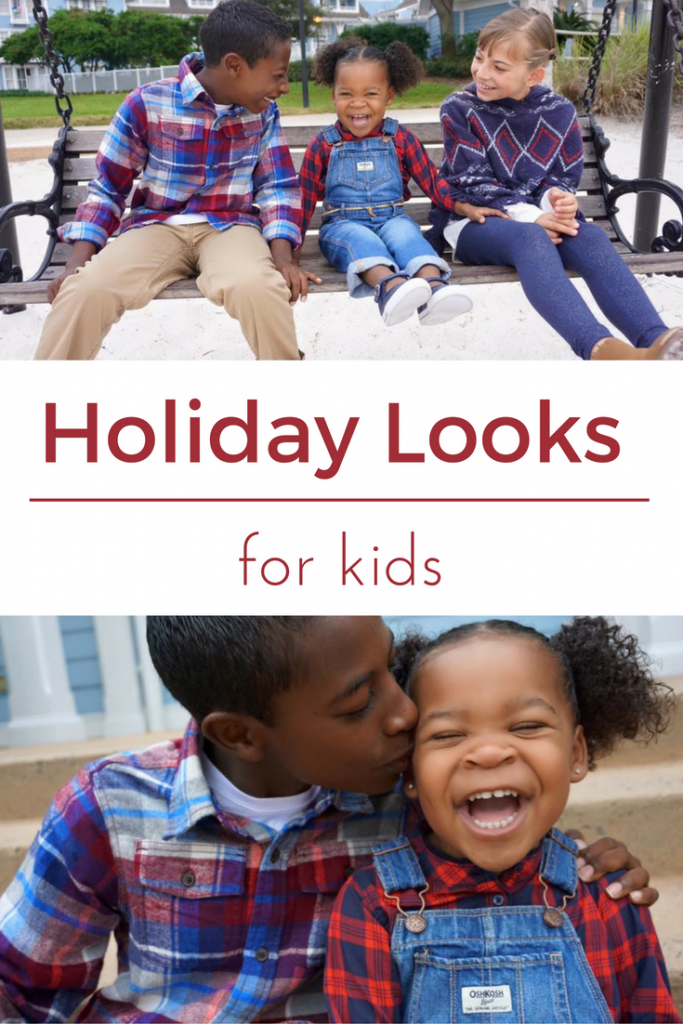 *A special thanks to Everywhere Agency in partnership with OshKosh B'Gosh for sponsoring this post. At times Global Munchkins staff receives free product, payment for services rendered and/ or discounted rates. This does not hinder the views expressed above. All thoughts, facts and opinions expressed are, as always 100% our own.