We live in a fast-paced world where kids are all too often glued to a screen. Which is why I am always on the lookout for new toys that will engage my kids in open-ended play. Seedling is one of the best when it comes to fostering your child's imagination and they just recently came out with Disney Inspired DIY kits based on your favorite Disney movies. I was thrilled when they asked me to review and share one of their new products with you guys!
Make Your Own Mad Hatter Hat- new from Seedling!
Ella has been a HUGE fan of all things Alice and Wonderland, including the newest Alice Through The Looking Glass movie. So, when I saw that Seedling had a new Make Your Own Mad Hatter Hat I knew she would love it!
The kit came with a hat, gold buttons, lace, satin, thread, sewing needles, glitter paint, and a variety of decorative accessories. I was really impressed with quality as it was far above any other craft toy we have purchased previously.
Ella got to work right away designing her hat. The kit comes with an abundance of pieces to allow children to follow the included instructions or accessorize their hat using their own imagination.
She was very excited about the sewing needle and thread as sewing is something I had never taught her before. It was the perfect excuse to pause and spend some quality time teaching her how to sew.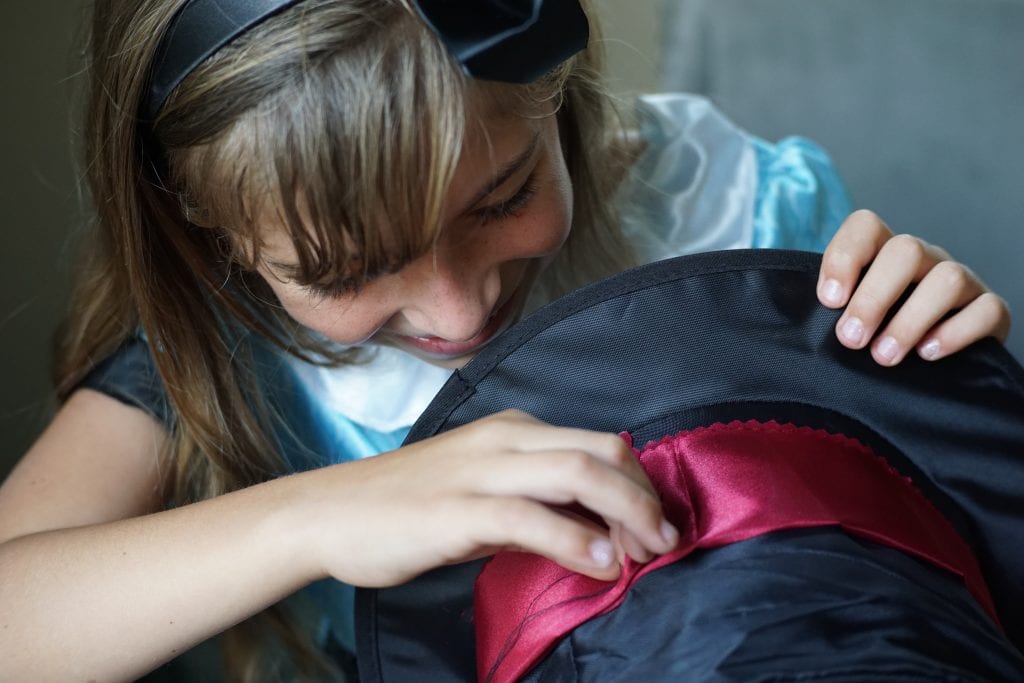 Her completed hat was a hit! And, the perfect addition to her Alice collection. I really loved that this craft project yielded a high-quality toy that will last versus most craft projects which while fun to make, aren't made to last long.
Seedling products would make great gifts for birthdays and the upcoming holidays!
Check out these other awesome Disney Inspired DIY Crafts from Seedling a few of my favorites are shown below 😉
Which Disney-Inspired Seedling Craft would Your Kids Choose?
*At times Global Munchkins receives complimentary products for the purpose of review. This does not change our honest review. All thoughts and opinions, as always, are 100% our own. Please note this post might contain affiliate links which does not affect the pricing you receive. It just means we might receive a very small commission for referring business to our partners.