One thing I LOVE about blogging is the ability to meet an amazing amount of like-minded individuals. I have met friends all over the globe who share my passion for travel. One person I am very excited to have met is Diana from Diana Elle Blog. She is an expat currently living with her husband and daughter in Germany. And, she was just awarded "Blog of the Month" by Expat.com. Let's meet her…
Meet Diana from Diana Elle Blog- Interview Series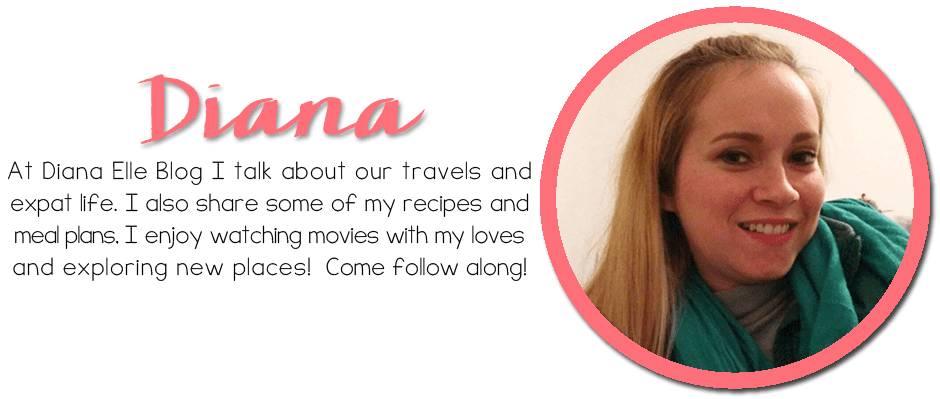 Name: Diana
Blog Name/ URL:  Diana Elle Blog www.DianaElleBlog.com
Social Media Handles: You can follow Diana below

https://www.bloglovin.com/blogs/diana-elle-blog-14520169
Favorite Country: Germany (or am I being biased?)
Best Vacation Moment: "Flying" a broom with wizarding professors during a broomstick training sessions at Alnwick Castle (on the same spot where Harry had his first flying lesson in Harry Potter and the Philosopher's Stone). It was such a great experience.
Worst Vacation Moment: I talked about this once, when I filled out a Liebster Award: Travel Version. We arrived in Venice and took a bus to reach our camping site. We ended up getting off at the wrong bus stop and got lost before we finally made it. If still interested, read the full story in the post I mention.
Best Travel Tip: Always have your hotel information printed or saved on your phone. I forgot to do that once when we went to Rome and it took us a while to find our hostel, I had to use a payphone to call the hostel and ask for the address. Which we then struggled to find on the tourist map and a stranger helped us find the location on his phone, turns out it was a small street and the name wasn't printed. on the map.
Favorite Airlines: KLM really spoiled us on our most recent trip, but Delta and United also make the list.
Recommended Travel Apps: The apps I always use while traveling (& to plan our trips) are:  tripit, tripadvisor, and booking.com
How has travel changed you? Travel has made me more appreciative and more reliant on myself, which is necessary to figure things out in a new place.
Best restaurant experience: Our favorite pizza place in Rome, they gave us (Avi) free dessert, that was nice of them.
What advice would you give to new bloggers? I actually did a post on this, and it would definitely apply to new bloggers too for sure:
Keep your sidebar organized
Reply to comments
Join link ups
and 7 more things i wish I'd known when I started blogging.
Short bio: I've been living in Germany for the past three years and at Diana Elle Blog I talk about expat life. I also share some of my recipes and meal plans, I enjoy exploring new places so I blog about travel too!
*The featured image is courtesy of Diana's instagram page: here
*To be featured on my interview series email amberm@globalmunchkins.com