Some things just get better with time like my relationship with Ella (aka my mini me), fine wine, best friends, and the comfort & style of The Classic Leather Reebok. No, seriously hear me out! Ella and I have been on a search for the most comfortable pair of travel shoes for years now. With all the traveling we do it is imperative that we have shoes that feel comfortable in even after a long day on our feet. Of course, the boys find athletic shoes no problem. However, Ella and I have had a difficult time finding a pair of sneakers that not only were crazy comfortable but were also trendy + fashionable as well. So, when Reebok asked to partner with us to share their Classic Leather shoes I figured it wouldn't hurt to give them a try. We headed out for a Mother/Daughter Date in Old Town Temecula with our new kicks and it was love at first stride!
Mommy & Me Date in Old Town Temecula
*This is a sponsored post in partnership with Reebok & Bloglovin'
One thing I love about living in Temecula is the fact that we have the wineries, Old Town, and Pechanga all right in our backyard. It makes it easy to play tourist in our own home town which we are getting pretty good at lately. So, after admiring our cute new Reebok Classics on a hammock in the backyard we decided to head to Old Town for some fun!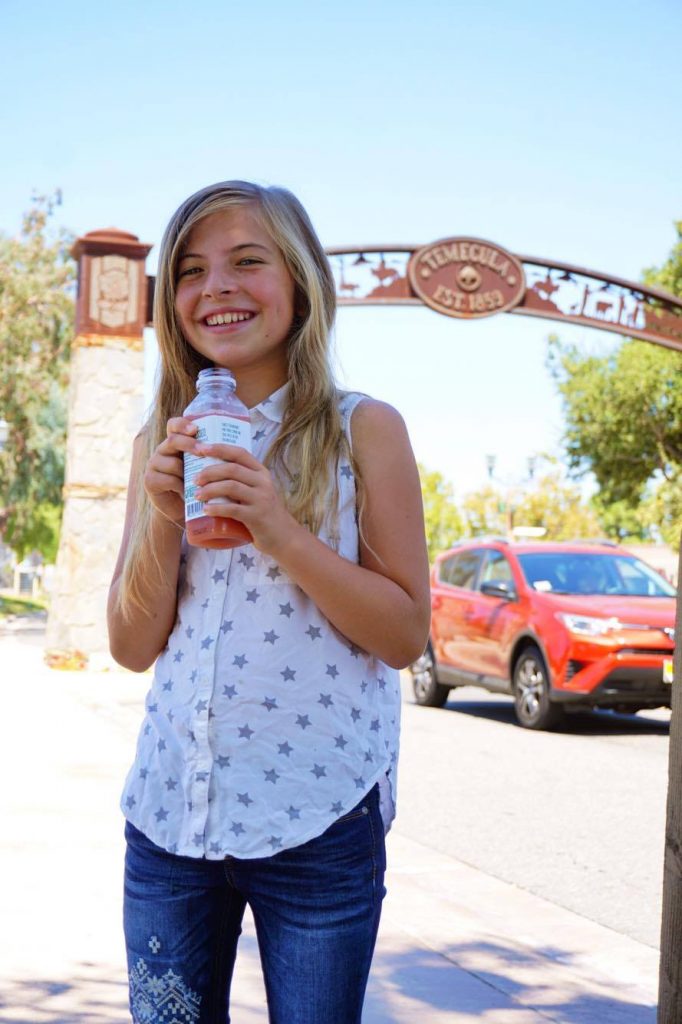 Our first stop was at the Farmers Market which is one of my favorite places to go on a lazy Saturday. All the fresh fruits and veggies + the yummy food stands are so fun to check out. We scored some tasty greens for the week.
The Classic by Reebok
After our Farmers Market stash, we hit the shops. How cute is Miss Ella in her new shoes? This girl brings me so much joy. She's an amazing soul who defies what it means to be a girl as she competes with her brothers in sports, rocks science classes, loves math, and still blows us away with the fashion styles she designs for her dolls. Like Ella, "The Classic" broke free from the pack back in 1983 when it became the first running shoe to be made out of leather. Which is probably why this particular design has withheld the test of time. It still looks as good today as it did back in '83 don't you think?
The Classic by Reebok
Ella and I always have so much fun checking out all of the unique shops and stores along Old Town Front St. Did you know there are over 53 stores down there? We ended up spending hours on our feet walking through all the adorable boutiques which made us very thankful we had kicks that kept our feet feeling great all afternoon.
The Classic by Reebok
After perusing the shops, Ella was craving something sweet so we headed to the Old Town Sweet Shop. I'm a total Tom Hanks fan girl so I was thrilled to find Zoltar standing right outside the ice cream parlor. Do you remember him from the 1988 film Big? Ella was a bit hesitant about walking up to him. She thought his voice was a little freaky.
After getting her fortune read she noticed a sign for cupcakes. Ella LOVES baking and was a huge fan of the show Cupcake Wars, so when she saw that the cupcake shop had been a champion on that very show you can guess where we headed next!
After drooling over all the delicious options, they seriously make THE BEST CUPCAKES at Incr-Edible Cupcakes, she finally chose one. Low and behold the Toasted S'mores Cupcake!!!
She said it was the most amazing cupcake she had ever eaten. And, she loved the surprise filling inside as well.
The Classic by Reebok
We ended the day there calling it a success, I guess the Zombie Apocalypse Sundae will have to wait until next time- ha! Days like this remind me how important it is for me to take the time to spend with each of my kids one-on-one. Being part of a big family has its advantages but it also means having to share your parents with a bunch of other siblings.
We hopped in the car and headed home, but not without one more look at my gorgeous new shoes… I mean really, aren't they the best?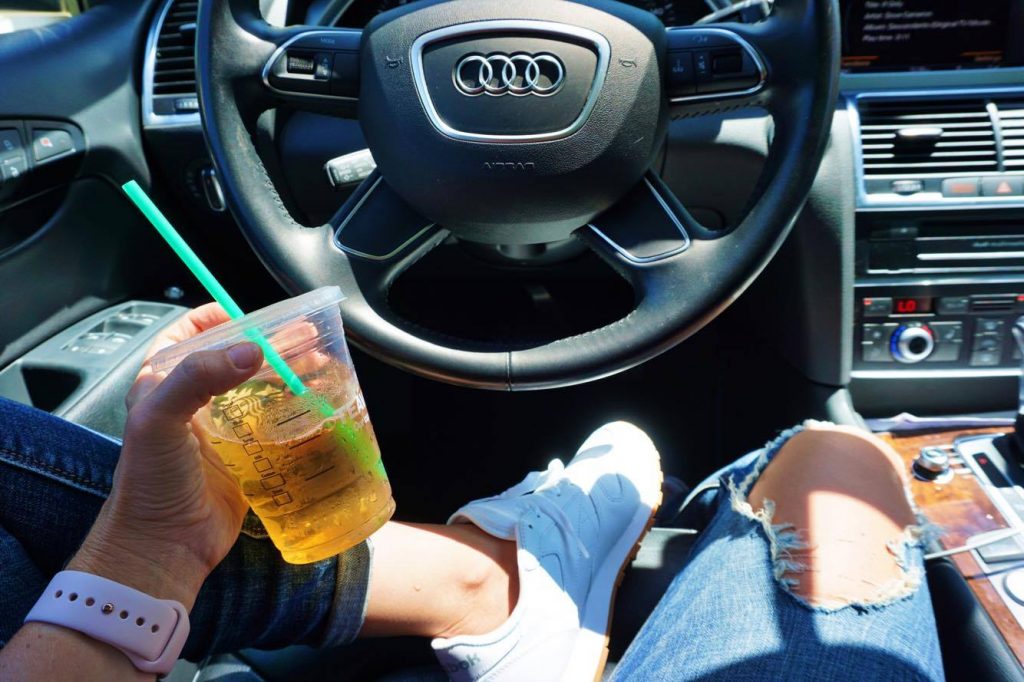 The Classic by Reebok
The Classic by Reebok can be purchased in both adult and children's sizes here (clickable link for shoes). I would definitely recommend them to anyone looking for something as fashionable as it is comfortable. These will no doubt be my go-to shoes for travel from now on!
Want a pair of Reebok Classics for yourself and/ or your munchkins?
Get them here and use coupon code: CLASSICFAST to receive FREE expedited delivery!!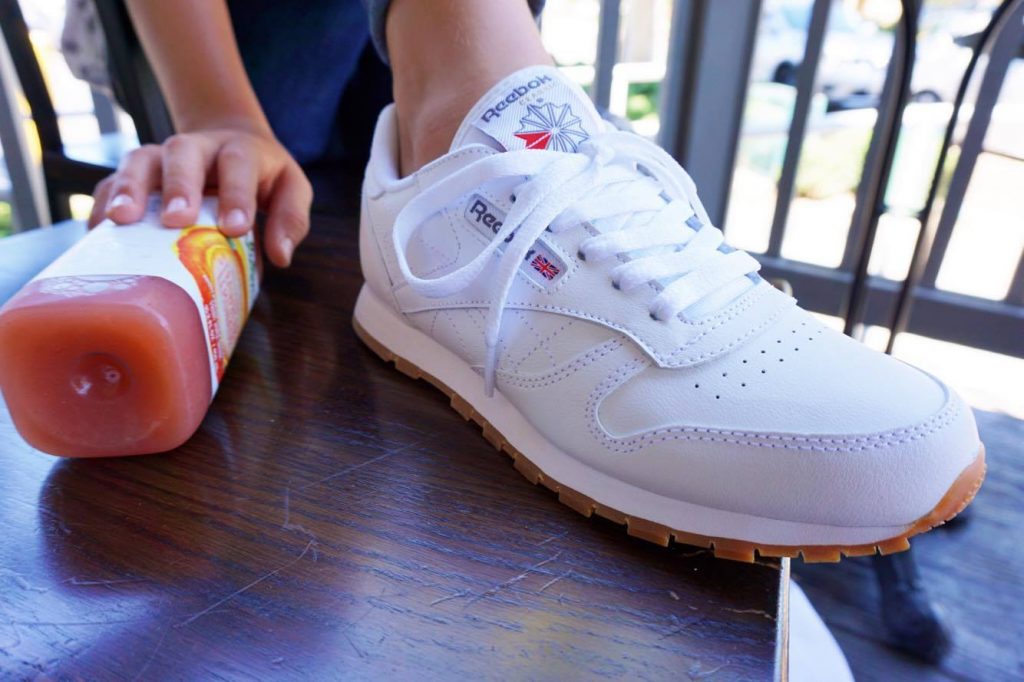 The Classic by Reebok
What is something timeless in your life?
*Disclosure. This is a sponsored post in partnership with Reebok and Bloglovin' although all thoughts and opinions expressed above are, as always, 100% my own. [ad]