Having 5 kids means that my attention is being pulled in 5 directions (at least) at A.L.L. times. Which is why I try to carve out as much Mommy & Me time as possible with each of my munchkins. Having my attention all to themselves during our Mommy & Me time guarantees each of my kids an opportunity to feel seen, heard and loved by me. And, while some may think it is super mean that I take trips with just one child sometimes… I feel it is absolutely necessary given our family dynamics.
The Importance of Mommy & Me Time + 20 Mommy & Me Activities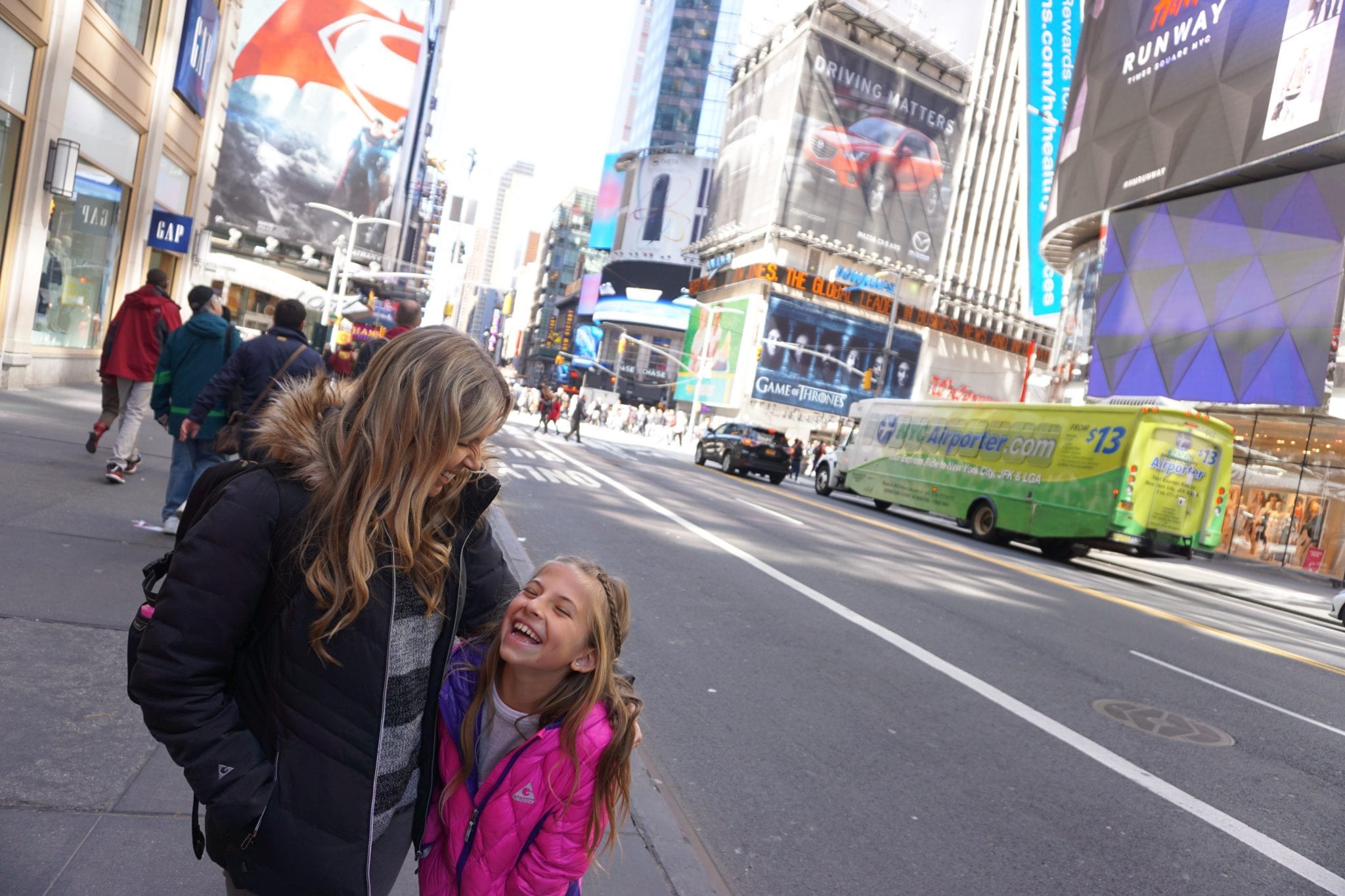 As humans we all have basic needs such as food, shelter, safety and love. And, of those basic needs the MOST IMPORTANT is to feel loved. Unfortunately, for Americans family does not always come first. It's actually one of the main differences I see when I travel. In America you can walk into any restaurant and witness a tragedy among parents and kids. You will see moms and dads on their smart phones, kids plugged into their ipads and very little communication let alone love going around the table. Awful, right?
To help combat this in our own family we have set up a few rules 1) No media during any meals, 2) no media on Sundays and 3) we build in family time.
While these methods have made a HUGE leap in our ability to communicate and love one another I still noticed it was difficult to really be present with each of my kids all the time. Which is why we came up with one on one time or mommy & me time. For the record we also have daddy and me time too!
What is Mommy & Me Time?
Mommy & Me time is a specific amount of time set aside for just you and one of your children. It is a special time where you give that child 100% of your attention. It is best to find activities you both enjoy doing so this exchange can be a super positive experience for both you and your child.
Tips for Getting the Most Out of Your Mommy & Me Time:
During mommy & me time you need to ensure that you are in a good state of mind. That you are in a responsive mood vs. a reactive state. And, if you do this and go into these sessions with an open heart you will see profound transformations in your relationship with your child.
What You & Your Child Gain:
Like any relationship your bond between you and your child grows deeper when you are able to spend more time exclusively with them. It is during these times where my kids open up to me. Where I get to really peer inside their little souls and learn things about them that I never knew. And, I also think it is during mommy & me time that they also get to know me a little better too! It seems that their ability to listen and respect me grows and life all around in our house gets easier and happier!!!
Here are some of my FAVORITE Moments spent solely with one child:
Camden and I in Ethiopia
Owen and I on a Mommy/ Son Date
Shea and I also on our way to Ethiopia
Ella and I in Puerto Rico
Liv isn't quite old enough for big trips yet but we enjoy our park time together!!!

Mommy & Me Activities
Obviously, going on a trip together is ideal but it is also costly and doesn't happen that often and while I believe it is super important to try and do at least once with each of your kids there are also a ton of things you can start to add into your schedule immediately.
Coffee Date- simply heading to the coffee shop can be a wonderful treat. Grab your kiddo and order up some tasty drinks. Coffee shops with board games make the time spent even more enjoyable!
School Lunch Surprise- I love to surprise my kids with a special lunch at school. I arrive a few minutes before their actual school lunch with store bought sandwiches, a smoothie etc… It totally makes their day!! We usually eat together in the car or a nearby park and I drop them back off before the bell rings.
Twins for a Day- this is another one that is mainly for daughters but really you could be clever and work it out with your boys too. Ella went gaga for these adorable & chic matching tops her and I got from Pineapple Clothing. They actually have an entire line of Mommy & Me clothing which is beautiful. It would also be great for family photos too!!
Find Adorable Mommy & Me Fashion from Pineapple Clothing here or follow them on Instagram.
Park Time- sounds simple but when is the last time you headed to the park with just one of your kids? I bet unless you only have one your answer is never. Make sure you are dressed to play and that you join in on the slides, swings or a good game of tag!
Workout Together- my kids LOVE working out with me. We go for a jog, do a workout video together or hit the gym (with the older ones). Its fun and we are being active together so its an added bonus! We usually refuel with a healthy treat afterwards to make it extra special!!!
Movie Date- get dressed up and head to the theaters to catch a new flick. I'm cheap so I always take the kids to Target to grab some goodies to sneak in before we go.
Get Pampered- my daughter is all about a pedicure date and more recently we enjoyed a Mommy & Me spa treatment at the El Conquistador in Puerto Rico which was INCREDIBLE!!!
Fancy Dinner Date- kids love to act like grown ups so getting dolled up to go out to a fancy schmancy restaurant is super fun. To make it more affordable I find restaurants where kids can eat free or we order off the appetizer menu, split a meal and/ or drink only water 😉
Bowling- bowling is super fun and a great activity to do with your kiddos. Plus, you get to wear goofy shoes which they will think is hilarious!!!
Art Class- if you have an artistic kiddo they will love taking an art or pottery class. These seem to be popping up everywhere and its super fun to do together!
Cook Together- all of my kids are little chefs they LOVE to be in the kitchen with me. So, when I need to squeeze some alone time in and we are in a bind I will let each of the kids help out with dinner one of the weeknights. We also bake together sometimes on the weekend. They love looking on Pinterest for recipes and then helping me make them.
Bike Ride- this is classic but again probably something you don't do very often with just one kid. We like to take longer rides that end up somewhere delicious like at a frozen yogurt shop 🙂
Be Tourists in Your Own Town- many families forget how many awesome family friendly activities they have in their local community. Act like a tourist and look on Tripadvisor together. I bet you will find some cool museums, hikes and parks that you never even knew existed!
Go Grocery Shopping- this is another one I do in a pinch. If time is not on our side I start taking one kid at a time with me to the grocery store for a few weeks. They enjoy getting to pick some of the items and it usually turns into some great conversations as we are strolling through the store. Just make sure you are not in a rush when you go.
Horseback Riding- ever since we visited Tanque Verde Ranch my kids have all been obsessed with horseback riding. I grew up around horses so I LOVE sharing that experience with my kids. BUT, its pricey so taking them one at a time makes it a little more doable.
Picnic in the Park- that's right pack up the blanket and some tasty food and head to the park. You will be surprised how nice it is to just be outside together and enjoying the fresh air. We like to pack an activity like a frisbee or coloring books too.
Have a Tea Party- tea parties can be a blast. My kids love Celestial Seasonings Cinnamon Apple Spice with a splash of warm milk and honey. We love to snuggle up on the couch and sip it together as we talk.
Movies at Home- pull out the pillows and blankets, pop in a dvd and microwave some popcorn. You could also make it even more special by making a popcorn bar like this one I found on Pinterest from Family Fresh Meals!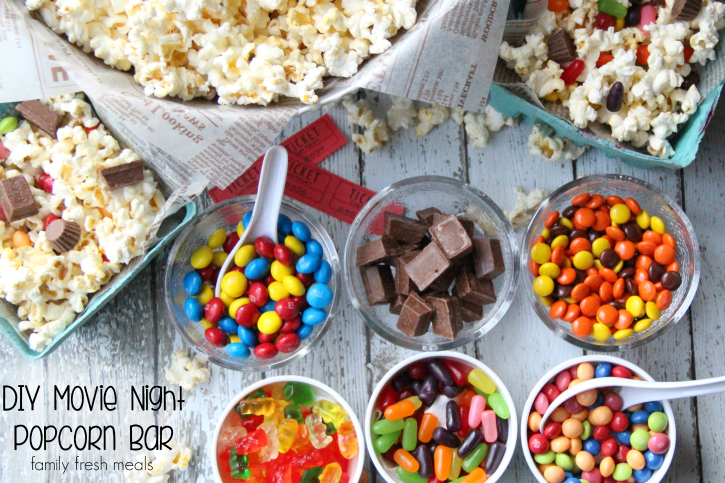 Learn Something New- I think it is important that as parents we aren't always putting ourselves as the expert and all knowing. It is important for our kids to know that we are human and we (like them) are always learning. I like to do this by signing up together for activities that neither of us has any experience in like rock climbing!!
Make Scrapbooks- photos let us reminisce and my kids adore times where we just go through our photo library and look at old photos and laugh at old videos. It gives them a chance to hear how much I loved them then and it's also a great way for them to see how much they have grown. After we go through photos we usually order prints of their favorites and the next mommy & me date we put together a scrapbook.
What types of Mommy & Me activities do your kids love??
ps- if you loved this you should check out Tips on Being a Happy Mom & Being Your Child's Best Advocate
Pin for later-
*A special thanks to Pineapple Clothing for gifting Ella and I with matching Mommy & Me shirts. All thoughts and opinions, as always, are 100% my own.