Trying to balance style and functionality isn't always easy when it comes to fashionable outdoor clothing. Thankfully, I can always count on finding something at REI online. Today I wanted to share some of my favorite looks for spring/ summer, PLUS I've got an awesome tip that will save you cash too!!
The BEST Spring Looks from REI Online + How to Save Money
"in partnership with REI"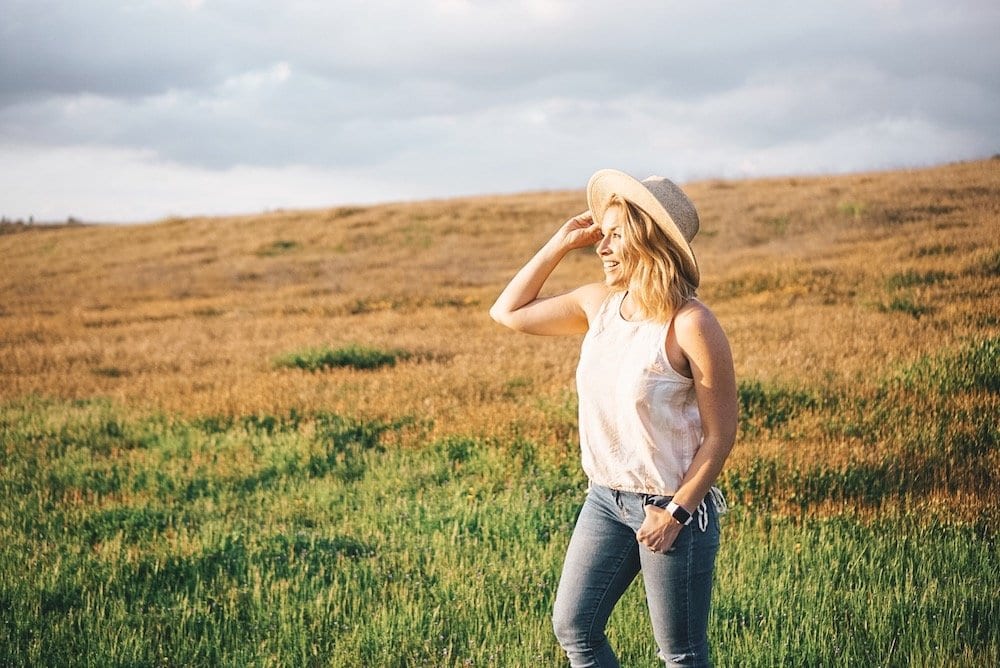 Whether you are hitting the trails, heading off on a camping trip, or you are heading off for an epic travel adventure REI online always has your back. They carry all sorts of gear to take care of you no matter what your next adventure is including their own line of gear and apparel.
I was first introduced to REI back in 2001 by a good friend who was much more outdoorsy than myself. I immediately fell in love with the store and it inspired me to get out and experience the world more. I still wouldn't consider myself an expert in any outdoor activity but I can tell you that being in nature is so soothing to my soul. Finding reasons to be outside whether it's on a hike, in the ocean or in the snow has become a necessity. It is a way that I take care of my mental health.
Even, though I am not a pro I have come to realize that outdoor activities are much more fun when you have the right gear and dress the part. This spring we are heading off to Portland Oregon and so I needed a few pieces that could easily transition from a day hike to a night in town and I found exactly what I needed online at REI.
Take a look at some of my wishlist items from REI. You can find these pieces in stores and on REI online.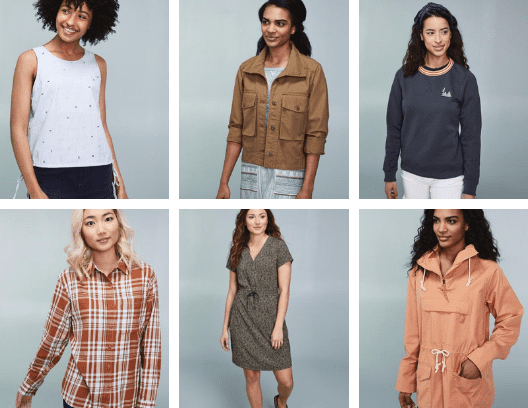 What I love about these pieces is they are just as functional as they are fashionable. They are also timeless styles so you know that your purchase will last especially given the high quality you can come to depend on from REI.
How to Save Money When Purchasing REI online and in-store
What a lot of people don't realize is that since its inception in 1938, REI has been a co-op business. Which means that instead of being a publicly traded company they are a consumer co-op which allows them to focus on the long-term interests of the co-op and their members. This allows REI to operate a business that plays a vital national role in growing outdoor participation and protecting the environment for future generations.
You can shop at REI online and in-store whether you are a co-op member or not, but co-op members pay $20 for a lifetime membership to join and receive a portion of the cooperative's profits each year based on a percentage of their eligible purchases, among many other member benefits.
Together the Co-Op Has Made Some Pretty Amazing Accomplishments
They have invested one million dollars in the National Forest Foundation through purchases our members made with the REI Co-op Mastercard

®

.

749,719 imperfect items have been repurposed at REI Garage Sales. That means less gear in landfills. YAY!

$8.8 million has been invested in 400 nonprofits all thanks to members.

29 nonprofits dedicated to connecting women and girls to the outdoors received one million dollars inspired by Force of Nature and REI member actions.

$21,000 worth of gear purchased by a member at REI was donated to a local youth organization in Pennsylvania.

44,000 members wrote comments to the US Department of the Interior with help from REI in support of public lands.

177,000 members got outside together for REI classes and events.

More than 8.2 million inspiring moments happened in 2017 during #OptOutside.
Is it worth it to become an REI Member?
A Lifetime REI membership is just $20 and members receive all kinds of awesome benefits including discounts, member dividends, member-only special offers, access to in-store REI Garage Sales, special pricing on REI Outdoor School classes and events, bike and ski shop services and REI Adventure Trips!
A breakdown on the current discount offers for Members
REI Members Save 20% on one full-price item from REI online and in-store, and an extra 20% off one REI Outlet Item. Plus get an additional 10% (2 times your dividend) back when you spend $50 or more on REI co-op brand items* 10% will be paid by single-use digital member bonus card. Valid 4/12/2019 – 4/22/2019. Terms and conditions apply to this offer. Go to REI.com/member-bonus for offer terms and conditions.
**Pro Tip- combine your 20% OFF with the 10% cash back offer going on right now to really save.
High-Level Perks like the 10%* back (member dividend) comes every spring which is another opportunity to save.
REI Garage Sales are known for HUGE savings (think 50%+) on gently used and returned gear. These usually happen semi-annually.
Members also save on REI Adventures: with special Co-op members pricing. REI Adventures allow you to actively explore extraordinary places in small groups with their expert local guides.
You can become a member in-store or by heading to REI online here. And, remember LIFETIME MEMBERSHIP is just $20.
Have you shopped at REI online or in-stores?
You may also like one of these posts-
Latest posts by Mama Munchkin
(see all)