*This is a sponsored post in partnership with GoNoodle, all thoughts and opinions are my own.
I have a love/ hate relationship with summer, it's true! I absolutely LOVE getting my kids all day so that I can soak up all their sweetness. But, I am also a total introvert who needs my personal space and quiet time which is definitely not easy to do with five kids in the house. So, when GoNoodle approached us regarding a partnership I was intrigued. I turned to my Instagram audience to see if they had heard of GoNoodle and I was shocked at how many of you were already GoNoodling. Especially the teachers that follow me. So, I knew I needed to dive in. After playing with the website and app I have to say GoNoodle has become a total game changer in
our house and I know you are going to love it too! Here's why…
The One App EVERY Parent Needs to Download This Summer
Here are 5 Reasons YOU MUST Download the GoNoodle App this Summer
1 It's Completely FREE!
GoNoodle is a free website and now a free app that allows your child to access adorable dance-along songs, yoga videos, mindfulness activities and so much more! Many of your kids probably already know and love GoNoodle because this past year it was used in over 80% of elementary schools in the U.S. Now this same useful resource teachers have been utilizing in the classroom is even more convenient for parents since it is in mobile form. I can totally picture using GoNoodle in grocery store or theme park lines, at the park, at home and more! Plus, I also love that all the content is rated Y-7 so I can feel confident allowing my kids to use it.
2 It turns screen time into fun activities that gets kids moving + it also teaches them calming techniques
I am always trying to get my kids to either move their body or calm their body down. Lucky for me GoNoodle does both of those things with activities to either stimulate or relax your child.
Liv and I love the dance along videos because they are super fun, but I also love that she is learning techniques to help her transition from a playful energetic activity to quiet time without crashing. I know these skills will help serve her well in life.
One of the mindfulness activities she has become really fond of is Bee Breathing. You put your fingers in your ears and make a low buzzing sound like a bee (as demonstrated in the picture, click the link for a video). It is super calming. She also enjoys the different stretching routines and I love that those routines help to educate her on her different body parts too!
Each activity is specially designed to help kids calm down, relax, recharge or to get them moving and engaged in the activity. Better than just checking out in front of a screen!
3 GoNoodle helps moms get stuff done
As much as I love to play with my kids, I also have to get stuff done whether it's folding a load of laundry or sending a quick email. I have found that handing Liv my phone so that she can GoNoodle I can squeeze in a quick task or two. #Winning!
4 GoNoodle is taking it up a notch this summer with their GoNoodle GoSummer line-up
Now that GoNoodle launched their app you can bring this fantastic resource with you no matter where you go- grocery store, airport, theme park, national park- you name it. You can GoNoodle your way around the world if you wanted to.
And, with the NEW GoNoodle GoSummer line up there will be a ton of fresh content to keep your munchkins moving, dancing, and singing along. Starting June 18th, GoNoodlers can check out daily live programming and just by playing you are entered to win sweepstakes prizes! We cannot wait to join the GoNoodle sing-alongs. I hear they will even have some 90's hits in their GoNoodle throwback videos. And, shhhhh! Don't tell but I got a sneak peek of some Fresh Prince of Bel Air dance-along videos too!!! That's so my jam!!
5 You will have MORE FUN!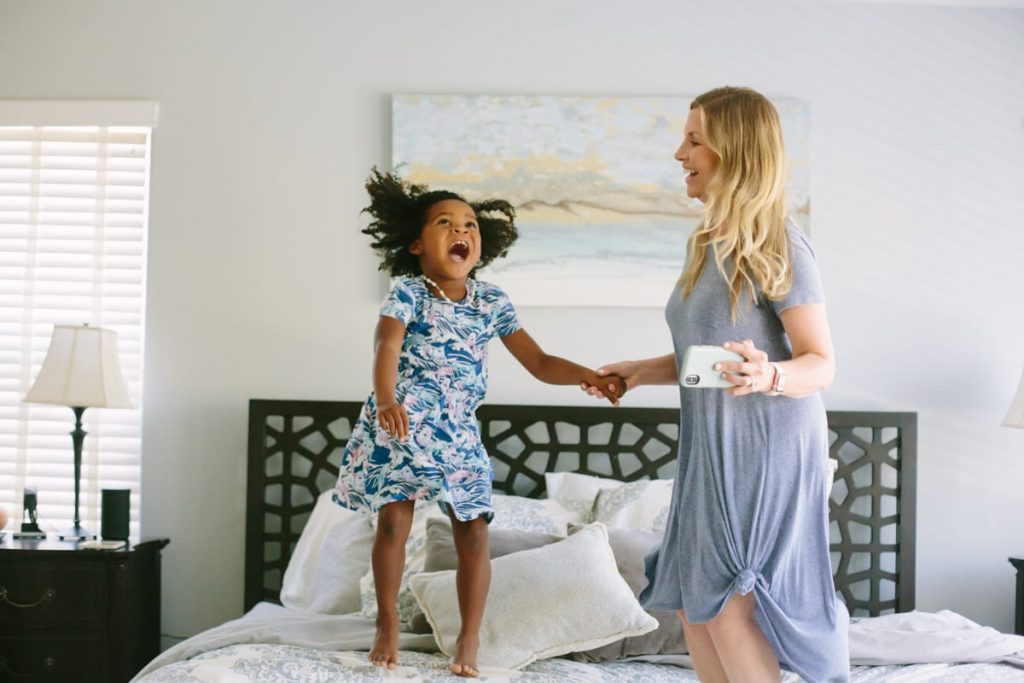 GoNoodle makes it incredibly easy to pause your busy routine and just have fun with your child. You don't have to have a ton of time, even squeezing in just one dance-along or sing-along into your day can make a huge impact on your child. And, because it is fun for both of you it's something you won't mind them asking you to do too!
Where will you GoNoodle this summer?
*Disclosure- this is a sponsored post in partnership with GoNoodle. All thoughts and opinions expressed above are, as always, 100% my own.