I love the holiday season- the hustle and bustle, the music in the air, the joy on everyone's faces. It's the best! But, then that nerve-wracking feeling sinks in and I realize I have a million people on my list and no clue what they want. Especially, all of my wanderlust-driven friends who prefer a trip to an unknown destination more than anything material… or do they? I have compiled a list of 10 unique gifts for travelers that will make them realize that some material goods are pretty sweet!
Top 10 Unique Gifts for Travelers 2016
What traveler wouldn't want these gorgeous award winning Beats headphones? For one the color is to die for! But, these babies offer much more than looks with their 40 long hours of battery life, comfort cushioned ear cups and lightening fast charging capabilities. Every traveler will be smitten when they unwrap these beauties!! Get them on Amazon here.
2 HP Sprocket Portable Photo Printer

      I am super excited about this brand NEW portable printer that HP recently launched. This tiny, easy to pack printer connects to your smartphone via Bluetooth and lets you print your photos on 2×3 sticky-backed paper anywhere! You can even print photos straight from your social media pages! Use the free-to-download HP Sprocket App to easily customize your photos before you print them adding a pop of personality or fun stickers! For best results, you want to use Original HP ZINK® sticky-backed photo Paper: it's specially designed to ensure you get bright, glossy photos with vibrant colors every time you print.
Available for purchase at the following retailers:
o   HP.com: HP ZINK Sticky-backed Photo Paper
o   Amazon: HP ZINK Sticky-backed Photo Paper
o   Best Buy: HP Sprocket Printer
o   Best Buy: HP ZINK Sticky-backed Photo Paper
One of my latest obsessions has to be my incredible backpack from Just Porter. Not only is my Rucksack Backpack made out of waterproof material, making it super durable but it also has pockets for every single gadget of mine making sure that I stay organized on my journey. I also love that this backpack can be folded down to a more compact and manageable size or extended to allow for more space. Check out my review post here for a video of how I packed a full weeks worth of luggage plus all my carry on's in this one backpack here.
On top of being an amazing bag, Just Porter is also an extraordinary business that gives back in multiple ways for each backpack purchased. So, you get to give something to someone you love while benefitting others at the same time. Now that's holiday!! Check out the full line of Just Porter backpacks here.
Photography typically goes hand in hand with travel as it's the best way to capture a memory while on the road. Of course, a gorgeous DSLR camera is a great option for getting that perfect money shot. But, let's be honest… 1) they are a pain in the neck to carry around (literally) and 2) the new iPhone 7 has a pretty wicked camera. Take your favorite travelers standard iPhone camera and transform it into something that truly rivals their DSLR by getting them a 4-in-one lens from olloclip. Get yours here on Amazon.
Travelers love documenting where they have been. Give your favorite traveler a super unique way to do this with the SUCK UK Mini Cork Globe. Your globe-trotting friend can pinpoint their travels or plot out their next great adventure. Don't forget to pair it with some tiny pins. Find both on Amazon here.
If you follow me on social media or if you are a frequent reader of my blog you would know I am quite fond of my new EZ Packing Cubes. These are by far the BEST packing cubes I have ever owned. In fact, I am buying each of the munchkins their own color coded starter pack. Packing cubes not only help keep your suitcase super organized but they also help you squeeze in more clothing, prevent your clothes from wrinkling and make it easy to sort your clean and dirty laundry while traveling for an extended amount of time. See my full review and a video on EZ Packing Cubes here. Or purchase a set for your wanderlust-driven friend here.
This is one I personally find swoon-worthy!!! How cute is this Jetsetter sweatshirt? I find it absolutely perfect for travel days, especially this upcoming winter. Find it on Etsy here.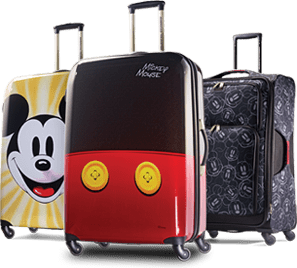 Your favorite traveler will love a new carry-on wheeled luggage bag from American Tourister. It's one of my all time favorite bags. It comes in tons of designs including some really great Disney ones. Your globetrotter will never have trouble spotting their luggage on the carousel again. Find tons of designs in all different prize ranges here.
Keeping all of your much-needed technology charged is no easy task especially for travelers who depend on all of their equipment to get them from point A to point B while visiting unknown destinations. That is why a reliable charger like the Satechi is like gold to a frequent traveler. This charger can recharge your iPad and phone or other electronic devices simultaneously. Plus, it's 10000 mAh Lithium Polymer Battery offers rapid charging and, it is lightweight and compact making it easy to carry on long flights. Read what reviewers have to say about this fantastic charger here on Amazon.
10 HP 15  Notebook PC
If your travel addicted friend is anything like me they have put off spending dough on a laptop far longer than they should. Surprise them with the Ultimate Holiday Gift by scoring a killer deal on a powered-up HP laptop during QVC's Best Black Friday™ Sale weekend!**
The HP 15 Notebook comes with Windows 10 Home, 2TB hard drive, high-definition display, AMD Radeon R5 graphics, HP TrueVision HD Camera, DTS Studio sound and much more. Best of all, HP has partnered with QVC to offer two exclusive colors that are absolutely fantastic; minty green and soft lilac. QVC will feature this laptop at the lowest price of the season on Saturday, November 26th. Find more details about this incredible deal on QVC here.**
Which one of these gifts would you want to open Christmas Day?
Pin for later-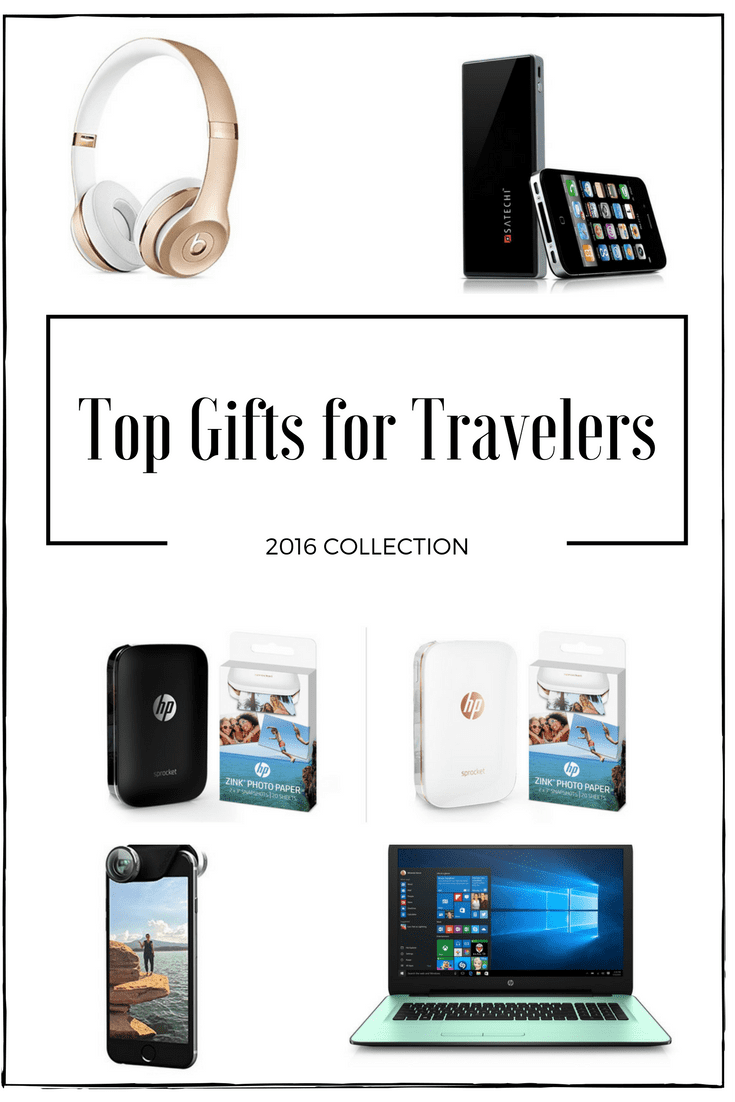 *On occasion Global Munchkins may receive compensation for sponsored posts and/ or receive affiliate income through links from our partners. There are no additional charges incurred by anyone who purchases through these links.
**"QVC is a service mark of ER Marks, Inc. The QVC.com domain name is registered to QVC, Inc."
Latest posts by Mama Munchkin
(see all)