Cheap flights to Hawaii are in our future- YAY!!! Hawaii is one of our absolute favorite destinations for families. The weather is gorgeous pretty much all year, the vibe is totally relaxed and there are tons of activities that families can enjoy doing together. Not to mention amazing food, cocktails and awesome family-friendly resorts are easily discovered in Hawaii as well. Today we chatted about why you may want to think about booking a trip to Hawaii this fall as the hype is that flights from the mainland are scheduled to drop very soon.
Family Travel Chat Live Tuesday- Episode 21 (Cheap Flights to Hawaii, Reasons Families Will Love Hawaii, and the Best Flight Deals on the Web Today!)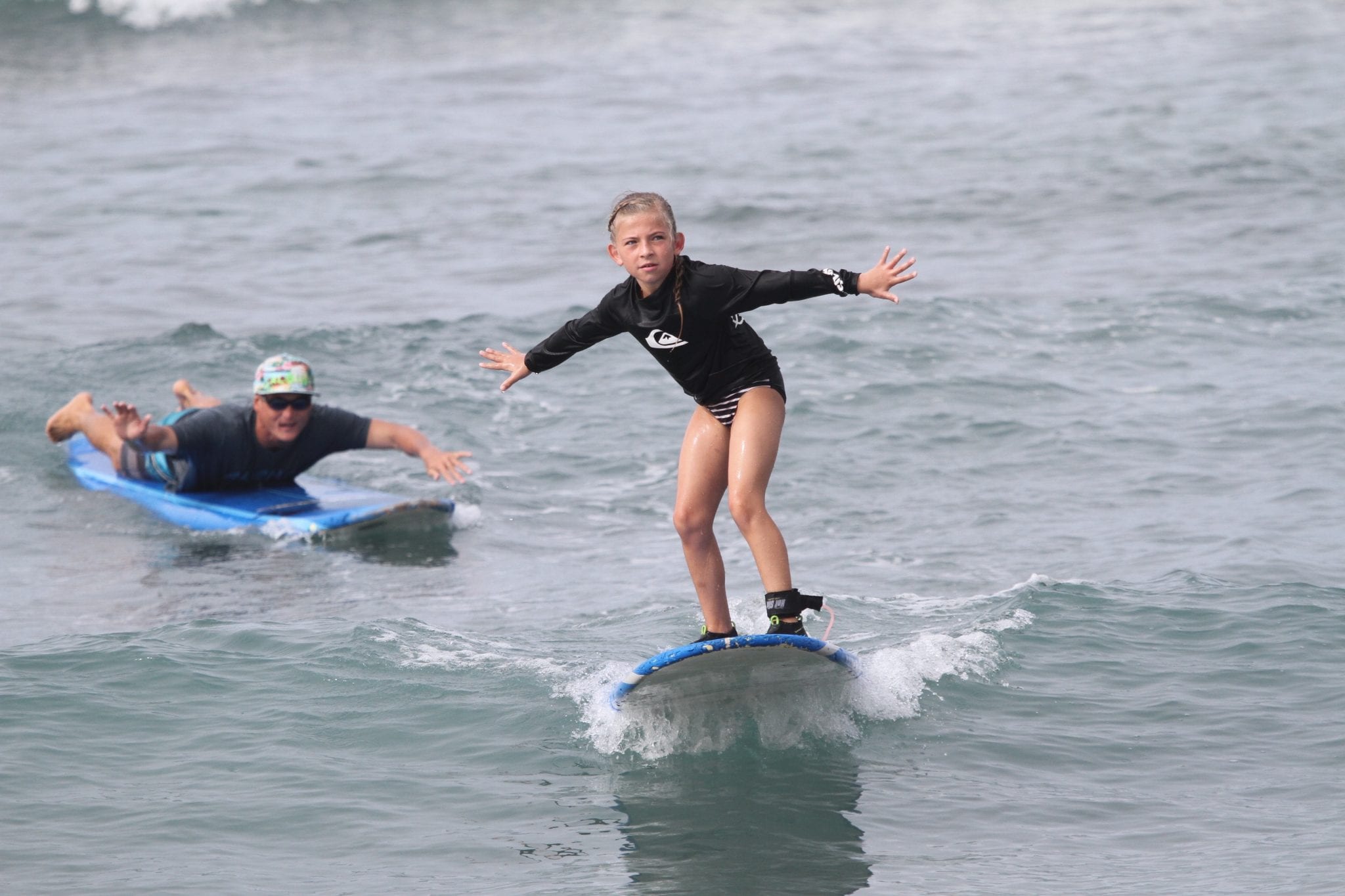 Rates are Scheduled to Drop on Flights to Hawaii
United Airlines announced that it is increasing service to Hawaii on 11 routes from the U.S. mainland starting this Dec. 2017 in an effort to become the top airline for Hawaii. United's plan is to increase the number of flights to the Hawaiian Islands from their hubs in Chicago, Denver, Los Angeles and San Francisco. A statement featured in USA Today by United's VP of Sales, Jake Cefolia, noted "we are thrilled to make Hawaii more accessible than ever for our customers traveling from the Midwest, Rocky Mountain and West Coast regions."
The reason this news is extra exciting is because it comes in combination with Southwest Airlines announcing their plans to expand flight options to Hawaii too. With cheaper flights coming from United and Southwest there is chatter that other airlines will be forced to drop rates in order to compete.
So here's to hoping that the predictions are right, and that airfares to Hawaii will soon start dropping. If we're lucky, maybe they'll even go as low as the $265 round-trip flights from San Francisco to Hawaii that American Airlines offered last year. So, dust off those grass skirts and bikini's.
Click the image below to check out our BEST TIPS for scoring Cheap Flights Every Time!
Watch the Replay of Today's Show-

5 Reasons HAWAII EVERY Family Should Travel to Hawaii
1 The weather is gorgeous
The average temperature year-round only ranges from high 70's to mid 80's Fahrenheit. Find more about the weather in Hawaii here. We love to travel there around Thanksgiving or between Jan- March before all of the crowds head over. Traveling during those shoulder seasons also obliges us with cheaper rates at the resort, attractions, and we even find better deals on food too.
2 Amazing Resort Pools
We love a good resort pool. It doesn't cost anything extra after we pay for the night to stay there and it offers hours of entertainment for the kids. Plus, there is just something so relaxing and vacation-esque about sitting by a gorgeous pool. Cocktails in hand of course are nice too- ha! Our favorite resorts are Aulani on Oahu and Grand Wailea in Maui. We also really loved staying at the Villas at Poipu Kai on a recent trip to Kauai which I think is the most beautiful of the Hawaiian Islands. Travel Mama's just published an article you should check out that covered a ton of other Hawaii resorts with awesome pools.
Check out our full Aulani Review + Photo Tour by clicking the image below. Plus, learn how you can SAVE A TON OF MONEY by renting DVC points too!

3 Gorgeous Beaches + Sunsets
For real Hawaii has some of the most beautiful sunsets I have ever seen. Check out the unfiltered image from my Instagram page below.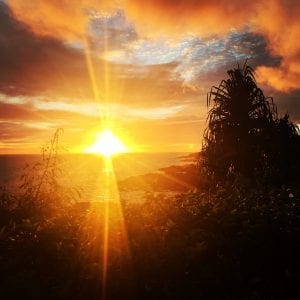 4 Tons of Family-Friendly Attractions
Head up to the menu and click on Destinations > click HAWAII and you can find all of our articles and videos about Hawaii
Some of our favorites include:
5 The Aloha Vibe is Unlike Any Other
Flip Flops, bathing suits, the fact that sundresses and board shorts are acceptable dinner attire. Tropical cocktails and shaved ice are daily indulgences… I mean really what is better than the aloha state of mind. Okay, maybe Pura Vida and Dolce Vita (thank you Costa Rica and Italy). But, the aloha spirit is one I think every family should experience at least once in their lifetime.
Best Flight Deals on the Web TODAY!!
Not sure where you want to go? Check the BEST deals from your local airport with this cool tool from Kayak.com