We may receive a commission when you use our links. Global Munchkins is part of an affiliate sales network and receives compensation for sending traffic to partner sites. This compensation may affect how or where links appear. This site does not include all available offers. We appreciate you using our links!!!
Flying to Hawaii is wonderful no matter what seat you have because, heck you are going to Hawaii. Whether it's Oahu, Kauai, or the Big Island or Maui, they are all magical places. That being said, flying to Hawaii is so much nicer when you are using your miles instead of your hard earned cash.
How to get to Hawaii on Credit Card Miles
Every travel credit card has its different programs to help you earn points. However, some programs are far more powerful with the use of transfer partners to some of the top airlines. My two personal favorite programs are the American Express Membership Rewards® Program and Chase Ultimate Rewards® program.
Step 1: I signed up for the Chase Sapphire Preferred® Card Card
The Chase Sapphire Preferred® Card is in my opinion the best card in terms of bang for the buck. When you sign up you earn 75,000 Bonus Points if you spend $4,000 within the first 3 months of signing up. After hitting the 75,000 bonus points and with the $4,000 in spending we had a little over 64,000 miles. My next step was looking to transfer my points to British Airways.
Step 2: Why I transferred points to British Airways
If you live on the west coast, British Airways has the most affordable flights with miles to Hawaii, even though you won't actually be flying on British Airways. British Airways partners with American and Alaska for U.S. based flights, so even though you are booking on British Airways you will actually be flying on American or Alaska.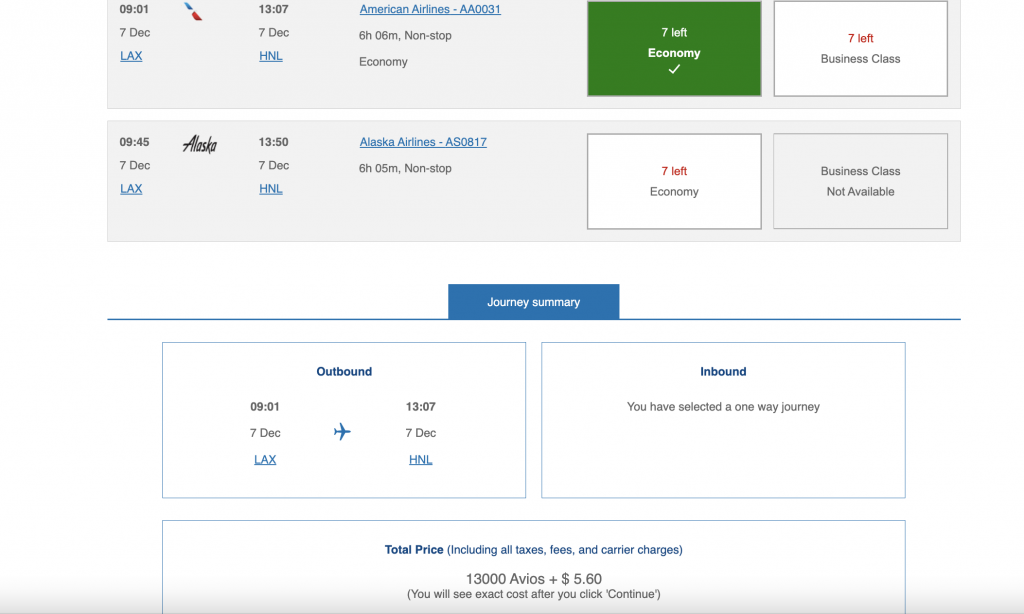 That being said, if you book your flights to Hawaii on British airways it is far less miles than any other airline including if you book directly with Alaska or American.
Our flights we booked were 13,000 miles each way, so a total of 52,000 miles for Mike and I to fly to Hawaii. The same flight on Alaska would have cost us 150,000 miles if we booked through Alaska, but wait….. we didn't even use that many miles.
Step 3: Be on the Lookout for Bonus Transfer Offers
At the time, we wanted to travel there happened to be a 20% transfer bonus to British Airways. So, typically we would have to transfer 52,000 point to get 52,000 miles. Since there was a 20% transfer bonus we only had to transfer 44,000 points with the 20% bonus offered. Since flights cost $480 each, we received $960 worth of flights for only 44,000 points.
Value: 2.1 cents per point
Step 4: What did we do with the Left Over Miles –
We had 20,000 miles left over and since I had a little over 45,000 miles on my Chase Ink Business Unlimited® Credit Card, we looked for some hotel rooms with our miles. With Chase Ultimate rewards you can combine those miles and there is one hotel program I love to use my rewards, Hyatt Hotels.
Hyatt Hotels has the best value when using Chase points out of any program. We were taking an island hopper flight to Kauai for a few nights so we used our points at the Grand Hyatt Kauai. Rooms were running $683 per night but the same room was only 21,000 points. We were able score 3 nights and enjoy paradise on points alone. Not too shabby.
This site does not include all available offers. Reviews, analyses & recommendations are the author's alone, and have not been reviewed, endorsed or approved by any of these entities.