Washington D.C. is an incredible family-friendly destination and one that sits on many family's bucket lists. Today I will share with you how to make this family dream vacation a reality with my BEST Money-Saving Travel Tips for DC. I also share with you, our FAVORITE activities and museums in DC and restaurants and hotels we LOVED too. And. as always I ended today's show with the VERY Best Travel Deals on the Web Today!!
Family Travel Chat Tuesday- Episode 7 (Washington DC with Kids + How we are Saving $400+ a month & eating Healthier + the Very Best Travel Deals on the Web)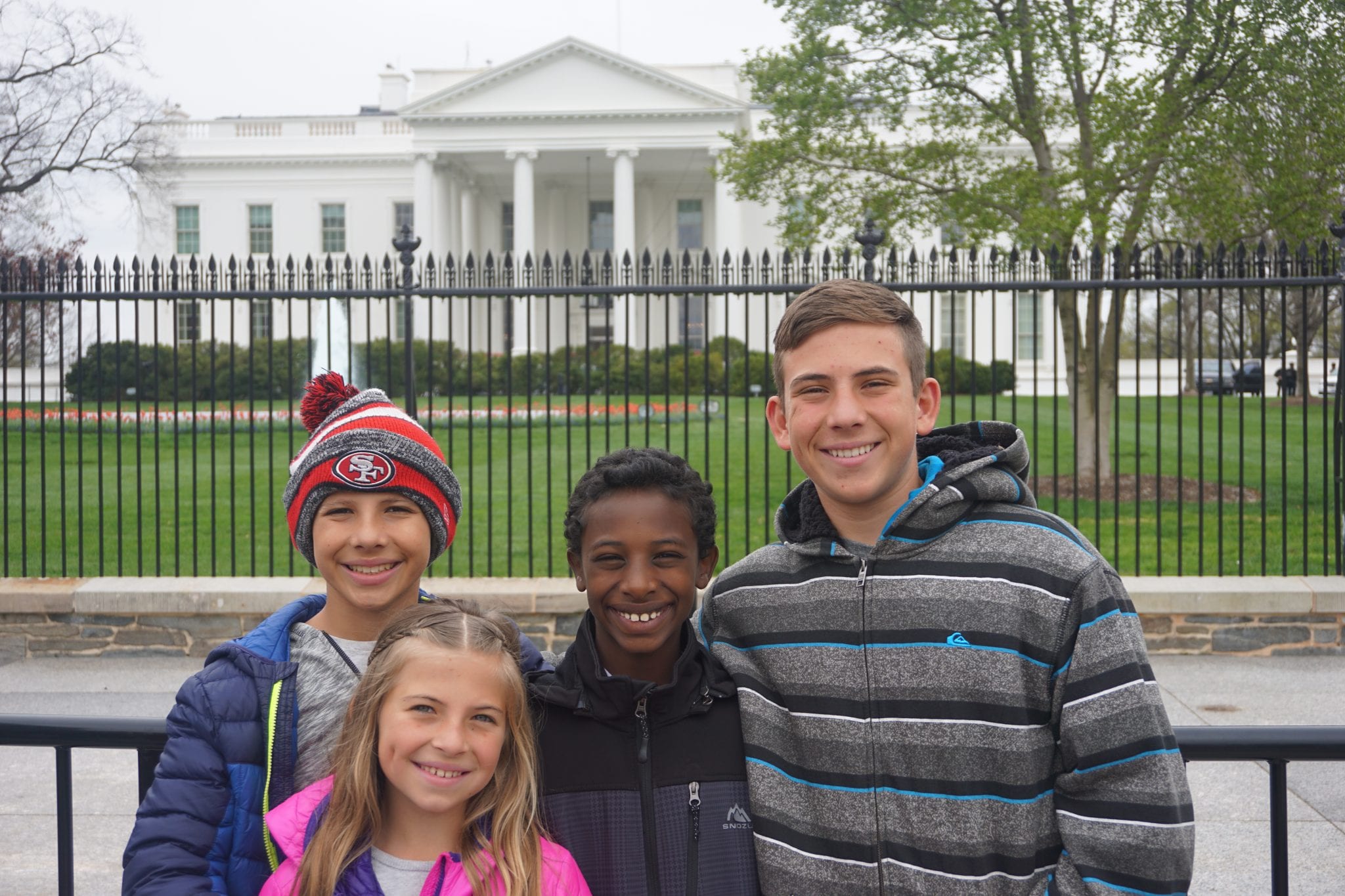 Why DC?
Tons of FREE activities for Families

Connect lessons kids learned in school with real life artifacts

Great Food
Easy Transportation
Historical & Beautiful
Walkable and Family Friendly, parks everywhere, public bathrooms a plenty
It's one of those once in a lifetime trips to do with your kids  (BUCKETLIST)
Best Things to Do in DC with Kids (check out our guide above for more details)
Capital City Bike Tour
National Mall- Martin Luther King Jr and the Lincoln Monument were pretty incredible!
International Spy Museum (older kids and teens)- Kids get to be spies, see actual spy gadgets and learn all about espionage.
Newseum– be a broadcaster learn all about news.
DC Ducks Tour– a car that turns into a boat in the Potomac I mean seriously what kid wouldn't love that?
SMITHSONIAN Museums are FREE!!! (there are 18 amazing museums)
Natural History Museum (as featured in the "Night at the Museum")
Air & Space Museum– cool life-size exhibits. Don't miss the Hubble Space Telescope test vehicle and the Apollo 11 command module.
African American Museum (NEW) *Check times as they have storytelling & kids activities that are not to be missed.
American Indian Museum– delicious cafe here *Chicken Tamale in a Corn Husk with Peanut Sauce!!!
National Zoo– 400 species incl. Giant Pandas
More FREE Activities:
Bureau of  Engraving & Printing– see money being printed/ tours Mon-Fri/ NO TICKETS REQUIRED/ 1st come, 1st served.
Washington Monument
Tidal Basin– Cherry Blossoms (March/ April), Summer months you can rent paddle boats. We LOVED the FDR and Jefferson monuments.
Arlington Cemetary– Visit the graves and watch the changing of the guard at the tomb of the unknown soldier Download their app (ANC EXPLORER) to help find your way around the massive cemetery.
National Archives- watch National Treasure before you go and your kids will flip for this one 🙂
U.S. Botanical Gardens– Tarzan-like rainforest area is pretty cool + it smells SOOO good.
Advanced Reservations REQUIRED:
Private Capital Tour/ White House Tour/ Etc…- write to your Congressman and Senator (3-6 months before you go) and request the tour(s) you are hoping to receive. The VIP line skipping is amazing!
African American Museum– it is free but you need to reserve a timed ticket bc it sells out in advance.
Earn a Junior Ranger Badge
You can earn up to 3 Junior Ranger Badges in D.C.
The National Mall, the White House, and President's Park.
Sporting Events in D.C.!
Our boys LOVE checking out the different sporting venues when we travel and Washington has several that are centrally located and super fun for families.
Washington Wizards (in downtown)
Washington Capitals (in downtown)
Nationals (baseball)
FOOD:
Quick and healthy: Roti Mediterranean (like Chipotle as far as set up), Protein bar, and our FAV Pret a Manger– we loved this in London and were excited to grab healthy organic salads, sandwiches, soups, entrees, pastries and coffee here.
TREATS!!! It's all about balance, right? You have to splurge at the following:
How to Save on Your DC Trip!
Fly into Baltimore (better deals) *$157 round trip LAX to Baltimore late March on Google Flights (2/28/17). There are 3 airports that reach DC and you can use metro system to get from each of the airports to get to downtown DC). We find Baltimore to have the BEST rates from Los Angeles.
Check Groupon, CertifiKid.com and Living Social as they run deals for many of the paid museums and tours there. *Tip- sign up and put your location as Washington DC as they are rates targeting the locals 😉
Go in August when room rates drop, or stay at an Airbnb just make sure its walking distance from main attractions or that it is near a metro station.
Skip the rental car- DC is super walkable or you can use the metro and uber.
TIP SAVING US $400+ a month… more vegetarian meals!!!
meat is expensive and my veggie hating kids all of the sudden are downing veggies like nobody's business bc vegetarian's know how to make veggies taste super great!!
Here are some of our FAVORITE $$ Saving Vegetarian Recipes:
Vegan Pot Pies– The Minimalist Baker *recipe and photo credit
Sweet Potato Tikka Masala– The Iron in You *recipe and photo credit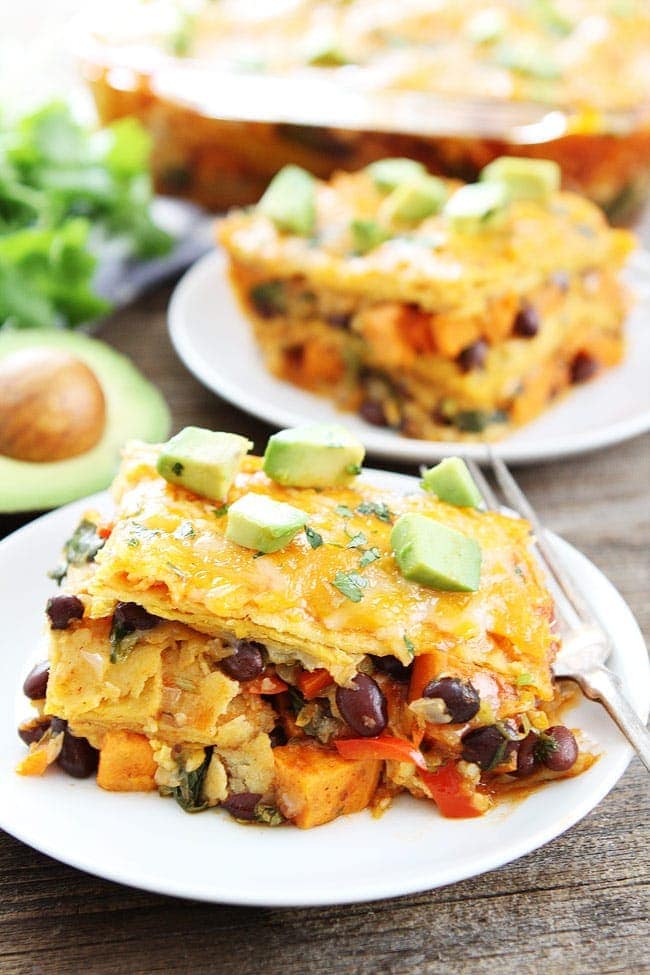 Stacked Sweet Potato & Black Bean Enchiladas– Two Peas & Their Pod *recipe and photo credit
One Pot Red Lentil Chili- Minimalist Baker *recipe and photo credit
Best Travel Deals on the Web TODAY!!!
Have You Visited Washington D.C. with Your Kids?
If not, is it on your bucket list??
You may also enjoy these popular posts: