Toddlers. Adorable, fun, unpredictable, and sometimes a little scary. If you have a toddler, I'm sure you know all too well the preparation and patience that is needed to go anywhere. It is a task to even get to the grocery store. So, what if you need to take a long road trip with your toddler? How do you prepare and more importantly, survive a road trip with your toddler? This article will give you helpful tips on how to properly prepare and make it through (with your sanity still intact) a road trip with your little one, and have some fun along the way. Plus, check out these awesome Road Trip Itineraries
How to Survive a Roadtrip with Toddlers
Preparation is Key
Toddlers have a minimal attention span. Their moods can change at the drop of a dime. Of course, this is no exception when embarking on a relatively long road trip. I remember our first long car ride with our then 18-month-old, a sixteen-hour trip along the coast. Looking back on this disastrous trip, we laugh at our overconfidence. We reasoned that since we were going to drive through the night, our toddler would just sleep most if not the entire way. Boy, were we wrong! What should have been a sixteen-hour trip, turned into an almost twenty-hour ride with extra stops along to the way. All with a cranky toddler in toe who was ready to leave the car after fifteen minutes.
Entertainment & Activities for Toddlers on a Roadtrip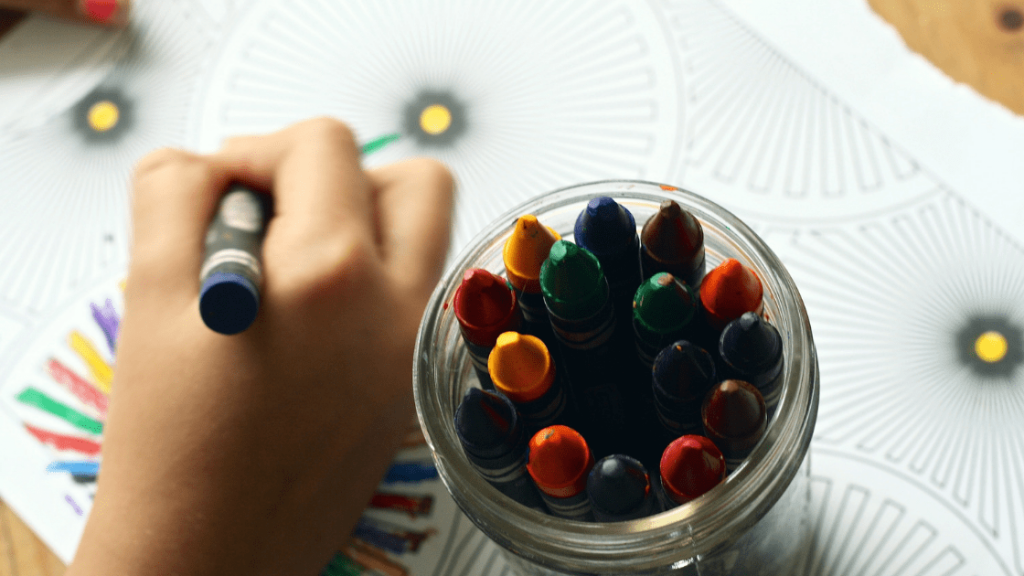 Later on in life, we decided to take another southern coast road trip to Orlando, FL. This was with all our kids and our two-year-old. Even though we were driving through the night again, we looked back at our previous experience and carefully planned activities and entertainment to make the road trip easier on our little one and on ourselves.
Although we're not huge fans of letting our toddler play on the tablet, we realized that we are in fact, at her mercy during long road trips. You have to be a little more flexible when it comes to providing entertainment. We didn't completely bend and let her have the tablet for the entire ride. However, when he started to get fussy and we exhausted all of our other entertainment options, the tablet with some pre-downloaded educational videos and apps was a quick way to soothe her temporarily.
Another great idea we had was to pack a bag of small toys to keep her entertained. Our toddler is a huge fan of monster trucks, so we made sure to include a few new ones; the excitement of having a new favorite toy helped immensely.
Here's a list of some of the other toys we made sure to bring along on our road trip:
Games & Activities for On the Go
Planning games and activities ahead of time are great. This is especially true when your toddler starts to get fussy, and all the snacks and toys in the world aren't good enough. One of our favorite games to play on road trips is our version of "I Spy."
How to Play I Spy Toddler Edition
Since we're driving pretty fast and the scenery is usually highway and trees, our version consists of spotting colors instead of specific objects. This is also helpful because since she's only two years old. Obviously, asking her if she can spot a water tower or other landmarks would be completely useless. We'll ask her if he can spot something green or any other color, and she gets so excited when he spots a green tree or a green car. This game can usually go on for about fifteen to twenty minutes. When she tires of it, we just start another round at another time. She's also able to spot different types of vehicles, so we'll ask him if she sees any trucks, motorcycles, or airplanes.
How to Play the Shape Game
Another fun game we like to play is the "Shape Game." Our toddler is in preschool and loves learning about her shapes and applying her knowledge to real-life objects. We'll ask her what shape is a ball, and she'll excitedly answer, "circle!". This can also go on for a few minutes and thankfully because of his attention span and desire to show us how much she knows his shapes. She doesn't mind playing this game several times during our road trip.
Songs and nursery rhymes are great too, and if you have a music streaming service, it's pretty easy to find popular children's songs. Our favorites are "Wheels on the Bus," "Old McDonald," and of course, "Baby Shark." Toddlers love interacting, so don't be afraid to sing along!
Meals and Snacks to Bring for your Toddler on the Road
Naturally, if you're going on a road trip that'll last a few hours or more, it's an excellent decision to pack some easy meals and snacks ahead of time. Before I dive in, I'd like to disclose, if you have a toddler, there's no perfect, non-messy snack! Pack some baby wipes for those little hands and faces. And, you will want some cleaning wipes for the car seat, toys, and anything else those little hands will get on too!
My two year old loves peanut butter and jelly sandwiches, but as you know, these can get quite messy! We found online a handy little sandwich press, which makes packing and eating PB&J's a lot easier! For our road trip to Orlando, we packed two sandwiches, just in case our toddler was feeling extra hungry.
The other snacks we brought along were:
A few cheese sticks
Go-gurts
Little Bite Muffins – They advertise that their muffins leave fewer crumbs and I can attest to this!
Fruit snacks
Apple Slices
Carrot Sticks
Pretzels
How to Pack Your Snacks
My suggestion is to stick with your toddler's favorite snacks, a long road trip probably isn't the best time to try new foods. For drinks, we packed a few juice boxes, half a gallon of almond milk, and water of course. If you don't have one already, I suggest packing everything in a cooler or a hot and cold bag to make sure everything stays fresh throughout the trip. We love this hack that makes snacking on-the-go much easier, check it out!
Packing Smart for a Road Trip with Toddlers
You might be wondering how and where you're going to pack all of your toys, activities, and snacks. I'll pass along a gem I ordered online for our road trip. This nifty back seat organizer has pockets for everything, including your tablet. Your little one can have their own private theater in the back seat! Staying organized is essential. Especially when taking a long road trip with a toddler; your sanity hangs in the balance!
Flexibility is Essential with a Toddler on your Road Trip
The ability to be flexible is valuable when taking a long road trip with a toddler. Things can go either way, and preparation is usually the best course of action to avoid unnecessary freak-outs.
"Are We There Yet?"
What do you do when your toddler starts to get impatient, and they ask the inevitable question, "are we there yet"? This question has probably driven parents crazy since the first-ever road trip with toddlers and kiddos. Kids, especially toddlers, don't necessarily respond well to the word, "no," so parents have to be clever when deciding how to best answer, or avoid, this question.
One helpful tip (if your toddler is willing to participate) is to create a "map" of your trip. Pack it full with specific landmarks and places you'll pass or stop at pictured. As each mark is passed, have your toddler mark it off the map, and help them understand that when everything is marked off, you've arrived at your destination.
If you have a toddler on the younger side, or even if you don't, another useful tip is to plan for regular stops. I'm an adult and personally can't stay in the car for more than four consecutive hours, so I can only imagine how difficult it would be for a toddler. You can minimize the "are we there yet?" question by planning frequent short stops. This will allow your toddler to stretch their legs and burn off a little energy,
Less Stress, More Fun
While the idea of taking a road trip with your toddler may seem intimidating, it is possible to survive! With lots of preparation, your vacation doesn't have to begin when you arrive. It can start with a fun, low-stress road trip that'll create lasting memories for you and your toddler.
You May Also Like:
Summertime Safe Driving Tips + Our #1 Roadside Kit
Disneyland with Toddlers; 25 Essential Tips to Make it Through the Day
Finally… a Toddler Carrier that Works!
Latest posts by Mama Munchkin
(see all)