Road Trippin, so the inevitable is finally happening and that long-anticipated, and possibly dreaded, family road trip is now right around the corner. In a few short days, it will be just you, your kids, and the open road. For some parents, this may be a pleasant picture and one worth cherishing. For most other parents, it's a nightmare they hope quickly passes. But regardless of your patience towards a backseat of kiddos, there are plenty of ways to make the road trip as sane as possible. Here are a few tips and tricks on planning and what to bring on a road trip so that your family has the best possible time.
Road Trippin! Surviving a Family Road Trip – What to bring on a road trip + planning tips
1. Plan multiple pit stops
As a parent, you know that your child might need to use the restroom only minutes after claiming they "didn't have to go." Before embarking on your trip, look up big and small attractions you'll pass along the way that are within an hour to an hour and a half apart. No matter what part of the country you're in, there should be some sort of historical landmark, body of water or park worth stopping for. The goal here is to allow everyone to release any energy they've pent-up from sitting in the car. Bring a Frisbee, football or some other toy that would warrant 20 minutes-worth of physical activity. If you seek these destinations out ahead of time, you'll know how close you are to the next potential stop if someone in your car begins to get fussy.
2. Pack some snacks:
If you want to avoid cranky kids, what to bring on a road trip is snacks. Pack a small cooler of snacks that are high in fiber and protein, yet low in sugar so your kids will be full, but not bouncing off the walls of your car. As a parent who also cares about their car, you're also going to want to consider healthy snacks that aren't messy. If you don't want to pack the three meals (as you shouldn't), stopping for lunch at an actual restaurant can be another opportunity for everyone to stretch their legs before hitting the road again.
3. Inventive car games:
And not the electronic kind of car games either. There are numerous games the whole family can play that will keep the kids and adults in your car entertained for hours. You can suggest playing the classic "Alphabet Game" where each person looks for words on billboards, signs and other cars, chronologically working their way through the alphabet until someone reaches "Z." Or, if you want to find out a little more about someone in your car, put them in the "Hot Seat" and give everyone a chance to ask them whatever question they choose.
4. Timing your take-off
If you're all about the destination, not the journey, consider leaving late at night or early in the morning. You know your children's sleep cycles the best, and if you want to shave off a couple easy hours with them dozed off in the backseat, load everyone into the car during prime sleep hours. You may be a little more tired upon arrival, but potentially more sane as well.
5. Electronics
Today's digital age makes it easy for us to distract our kids for semi-extended periods of time with movies and games. So charge up your laptop and tablets, download some top-rated games for kids and hit the road. Although you may spend a lot of time trying to drag your kids away from electronics, now might be a good time for you to put those ambitions aside. If your kids will be watching a movie, it would be best to watch it at the beginning of the trip when patience-levels are at their highest so your kids will stay invested in the film while you log some miles.
6. Look after yourself
Ultimately you are looking to assure that your family arrives safely at your destination, which calls for making sure you are in good driving condition. If you are making the trip with your partner, take turns driving. Driving long hours can be mind-numbing at times and if you throw cranky or crazy kids in the mix, it makes it all the more draining. Pick a pit stop or two that interests you and your partner, build a playlist you want to hear, and when all else fails, pack plenty of coffee.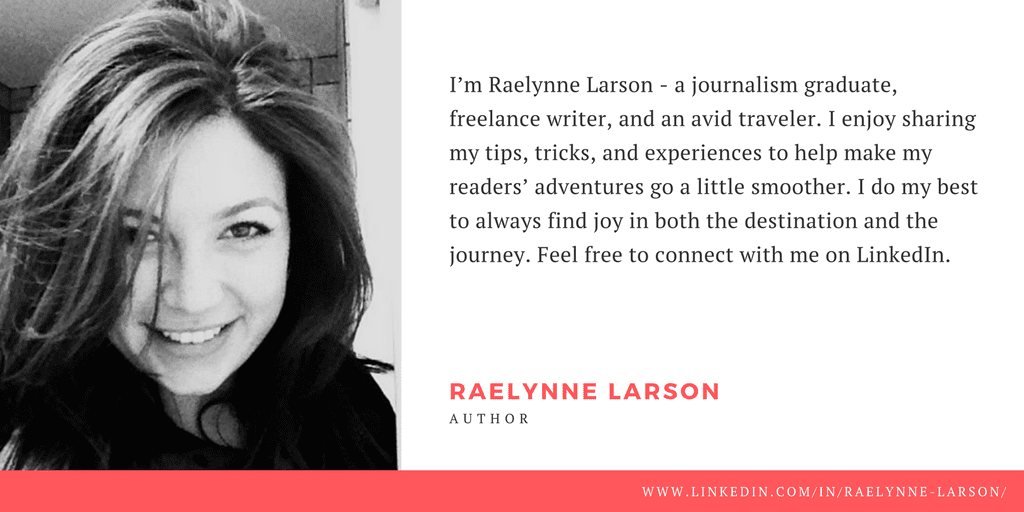 You Might Also Enjoy:
How to Survive a Two-Week Road Trip Without Losing Your Mind
Pet Friendly Travel Tips For Your Next Road Trip
Top 5 Mistakes Parents Make When Traveling With Kids
Pin for Later – Road Trippin! Surviving a Family Road Trip – What to bring on a road trip