TSA Precheck, you would think with how often I travel (at least 10 times a year) I would have it by now. Alas, I was a fool, because after traveling with TSA Precheck with kids, I cannot believe I ever went through Airport security without it. So, to save you the hours and hours of time I wasted in Security lines at the airport, which can be a real disaster if flying with a baby. I will give you a complete breakdown of the TSA Precheck process, from how to get it to if your kids need it and more.
TSA Precheck with kids, a Complete Game Changer!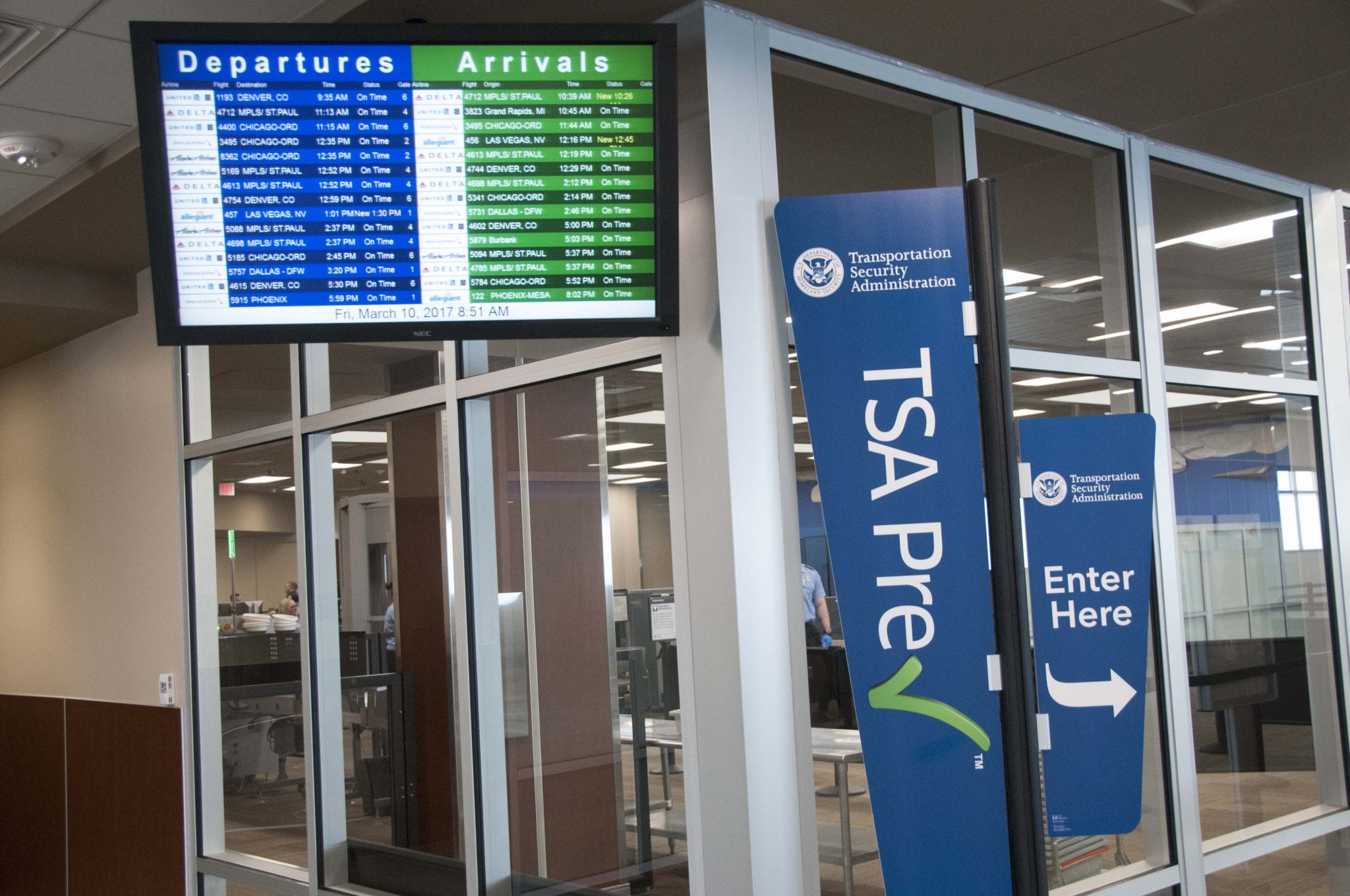 How to get TSA Precheck
Fill out Application Online
The first step to getting your TSA Precheck is filling out an application online. There you can schedule an appointment to visit a local office nearby (usually near an airport). This was my main struggle in not booking an appointment, all the locations were at least an hour. What I did not realize is once you fill out an application online you can choose the walk-in option and if you are in the area and have your id, stop in to complete your appointment. Once you are there the interview only lasts about 15 Minutes and costs $85 for 5 years of TSA Precheck
How Long Does it take to get your Known Traveler Number
Your Known Traveler Number is what you enter when purchasing your airplane ticket to get TSA Precheck. If you already purchased a ticket you can add your known traveler number later on. We received an email just one week later with our known traveler number. Our son Shea, since he was from Ethiopia took one week longer.
Do your kids need TSA Precheck
If your child is 12 & under they do not need TSA Precheck and will be given TSA Precheck when traveling with their parents who have it. I decided to purchase TSA Precheck for all my kids 11 & up cause it lasts 5 years and my Amex Platinum reimburses me the $85 fee. I have heard that family members of a TSA Precheck member, no matter the age if booked on the same ticket get the TSA Precheck perk, however, I did not want to take the chance.

TSA Precheck with Kids at the Airport
So, we did our interview a couple days before our flight to Hawaii, so we did not have TSA Precheck in LAX, however, while I was basking in the sun in Hawaii I got an email that said our Known Traveler Numbers were ready. I instantly added them to my tickets. On our way back to Los Angeles it took a whopping 10 minutes to get from curb to gate and that includes checking my bags.
We went into the TSA Precheck line, Our kids Shea & Olivia did not have TSA Precheck but since their ticket said "child" they can come right in the TSA Precheck line with us.
Here are the things we didn't have to worry about now that we have TSA Precheck with kids
Virtually No Line
No Taking Computers or iPads out of our bag
No Taking Shoes Off the Feet
No Taking everything out of pockets to go through the super x-ray detector. Instead, you go through the old school metal detector.
Lastly, a random inspection of your bag is much less likely, I have been held up for 20 minutes before because of an apple.
We got through security in less than 5 minutes for 7 of us and that is including the line. 
I am telling you TSA Precheck with kids is a necessity even if you only travel once or twice a year. We used to plan to arrive at the airport 2 to 2 1/2 hours before a flight because we never knew how long the security line would be. Now I have to change my whole planning process because it is so quick. I think I still will arrive one hour before with checked bags and a little less with just carry-ons. With the WallyPark Valet Service and now TSA Precheck, going to the airport isn't half bad. Now, I guess I need to look into Global Entry for our International flights.
What are your Best Airport Tips? Let us know in the Comments!
You Might Also Enjoy:
This Product is ALWAYS on my Carry On Packing List (and, here's why)
The Best Travel Pants for Women; [18 of the Best Pairs]
Stay Organized with EZ Packing Cubes
Pin for Later – TSA Precheck with Kids! A Complete Game Changer!