Ok, the title might be a little misleading, but we do have a secret to get our teens excited about their teenage chores. A few months ago, I was tired of having the kids complain about chores. So an idea popped in my head. I told my wonderful wife Amber that I had such a genius idea she would kiss me. (still waiting on that kiss btw) We would come up with different games to determine who gets what chore. Since coming up with ridiculous games is what I do best it was fun for me as well.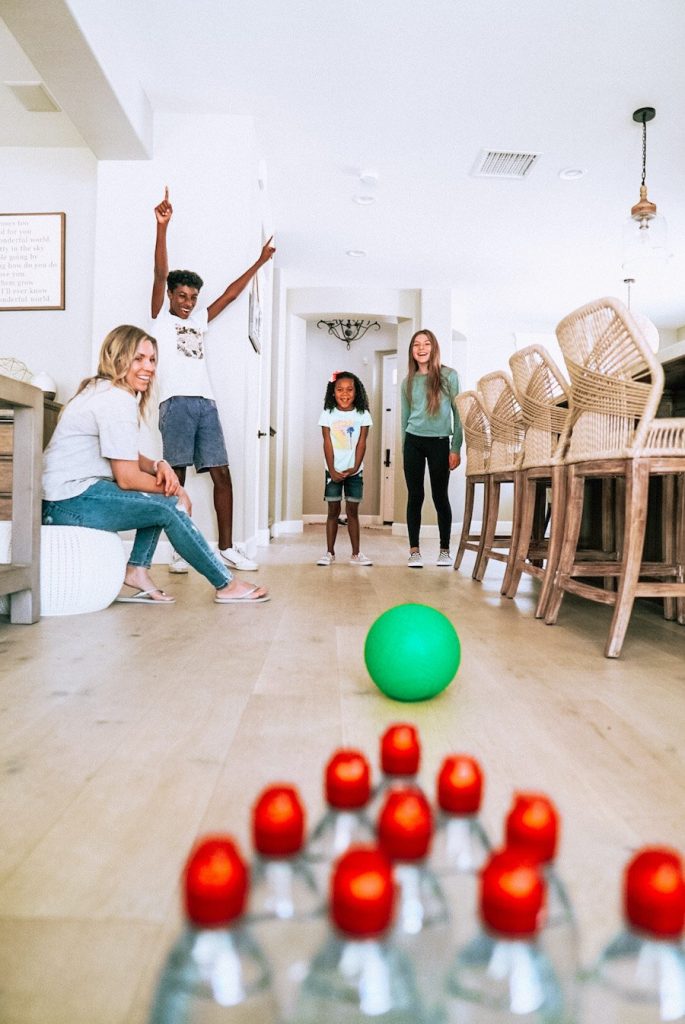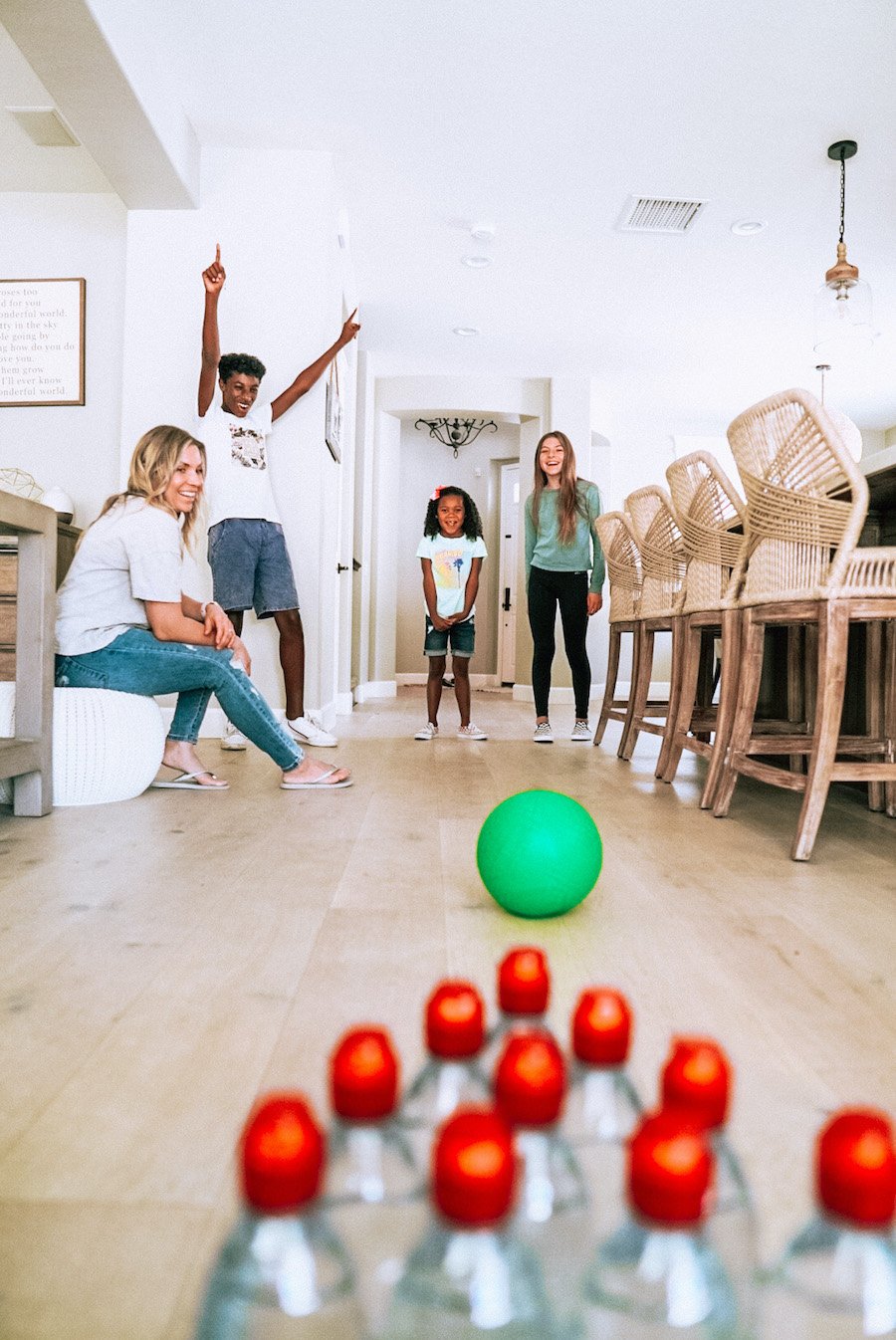 First Week – Chore Pong
Simple, it's like beer pong, but instead whichever cup you make it in is your chore.
The chore challenge worked so well, that the kids were actually asking when we are going to do the next challenge. In terms of doing the chores, every kid actually kept the other ones accountable because everyone knew who had what chore.
Week 2 – No Arms No Legs Chore Challenge
This one was a battle to see who would win no chores. Top 2 get no chores bottom 2 had double chores. Let me just say it got quite competitive.
With this challenge we didn't do a whole week before the next one so that those with double chores did not burn out.
Teenage Chores Challenge #3 – Skittles Roll
For this one it was a battle to see who had no chores. Last place got double chores. Players had to roll the skittles along the counter. Fastes one get sno chores.
Chore Challenge # 4 – Ping Pong Roulette
This one was so simple but super fun. Plug you sink, label your ping pong balls with different chores and you got yourself a chore challenge.
Overall, our teen chore challenges have been a pretty big success. Sure, they forget to do their chores sometimes, but at least there is not a constance since of nagging when the word chores is spoken.
We will keep updating this post with new chore challenges as we make a new one each week.
Pin for Later: Teenage Chores – How we get our teens excited about chores.
Chore Challenge # 5 – Plinko
In this challenge the kids dropped a ping pong ball down the stairs into one of many different cups. The cup you land in is your chore for the week.
Chore Challenge # 6 – Shuffleboard
This one was a blast. Grab a broom, an orange, some painters tape and create a shuffleboard setup. The spot the kids land on is their chore for the week. Our oldest had incredible luck. Check it out.
Chore Challenge # 7 – Falling Soda
This one was a little different that is for sure. Duct tape some cans of soda to the garage. Pop them open and then have the kids try to catch the soda with a cup on their head. The kid who catches the most soda wins NO CHORES.
https://vm.tiktok.com/ZMee4FHyk/
Check out all our family challenges and tips on our Instagram.
Latest posts by Michael Mamian
(see all)