Hollywood Studios is now one of the hottest parks in Disney World. Especially since they have just added the incredible Toy Story Land and Star Wars: Galaxy's Edge. We cannot forget to mention that among their rides are some pretty awesome shows as well, that will really complete your Disney World experience, and give anyone who isn't a big fan of rides a little break. Let's take a look at the Best Rides at Hollywood Studios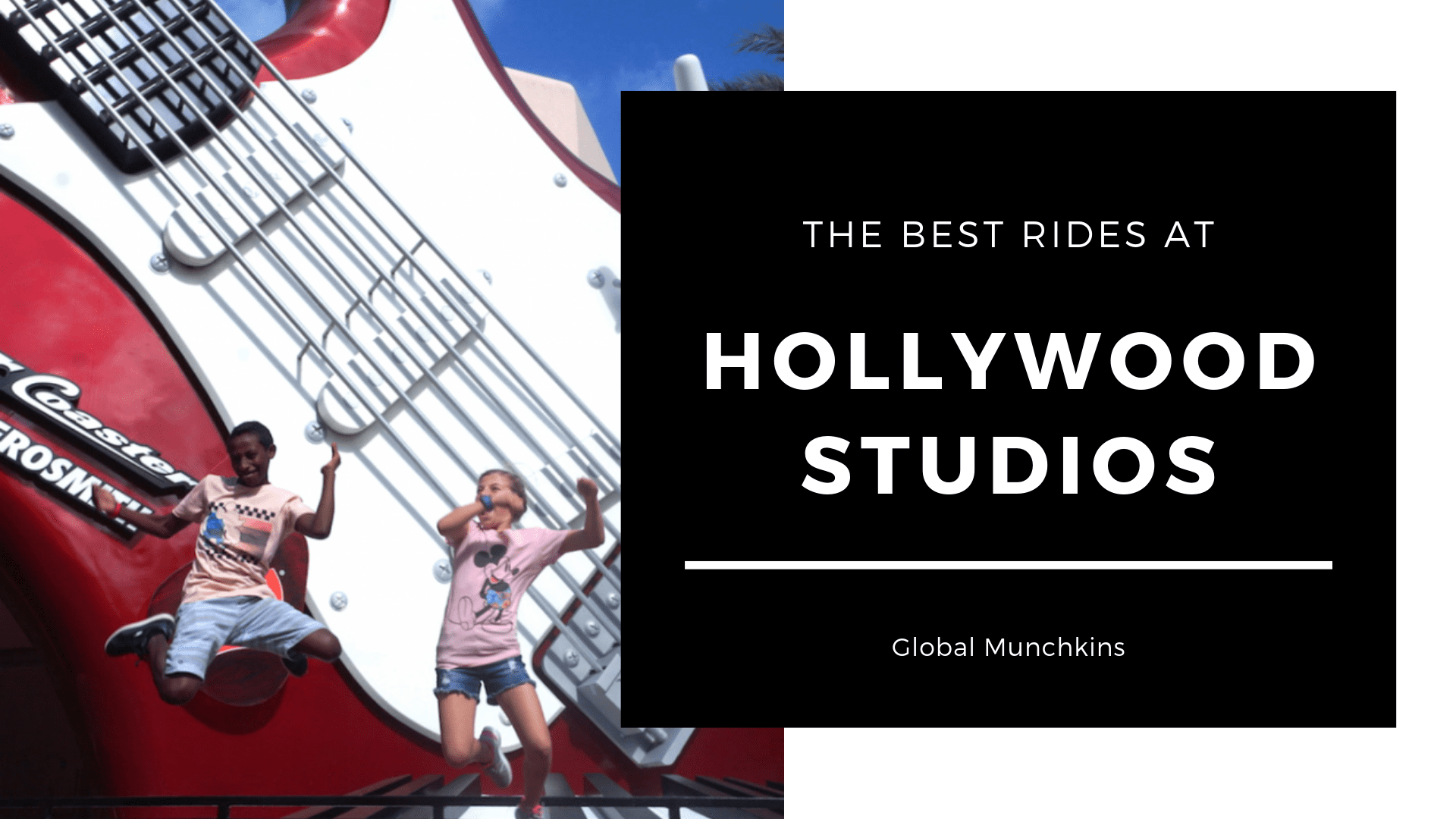 8) Alien Swirling Saucers
Blast off on an interstellar adventure! The cute little aliens from Toy Story have powered up their flying saucers and they're ready to spin you on a wild ride into space! Hold on for some wild fun as your toy rocket takes off, all while electronic space music provides an intergalactic soundtrack. And if you're really lucky, you might just get "chosen" by the claw. Oooooo!
7) Star Tours
Star Tours is the classic Star Wars that electrified crowds for years. Well, now the ride has all new scenes and a 3-D experience making it even better. You never know which scene you will get making it all the more fun.
Height Requirement; Must be 40 in or taller to ride
Fastpass only recommended if this is a must do for your group
Also check out the Star Wars Jedi Training for the little ones as they battle Darth vader & Darth Maul. You do have to line up quite early for this experience.
#6 Slinky Dog Dash
Some might say Slinky Dog needs to be higher up on the list of best rides at Hollywood studios but for our family it falls at #6 because the others are so good. Slinky Dog Dash will probably have some of the longer lines in the Park and it is super fun especially since little ones 36″ and above can ride. This is a great roller coaster with twists and turns that the whole family can love.
*Pro Tip* – Lines get a lot shorter for this ride at night!
#5 Smuggler's Run
This ride has grown on me over the years. At first I thought it was kind of meh. But now I thoroughly enjoy the ride. Try to be the pilot as it has the most action, for the most fun, have a group of 5 or 6 people and take over the whole ship. It is so much fun
Height Requirement 40″
#4 Toy Story Mania
Toy Story Mania is one of my favorite rides. I love competing with the kids in this 3-D interactive ride to score the most points. Every age and height can ride this ride so it is the perfect family ride.
No Height Requirement
# 3
The Twilight Zone Tower of Terror
This ride is always on the top of our Disney World bucket list. It is definitely the most intense ride in Disney World in my opinion. Passengers are taken up 13 stories in an elevator shaft and then what happens after that is….. well intense.
Height Requirement; 40 in or taller to ride
Fastpass highly recommended
#2 Rock N Roller Coaster Starring Aerosmith

This ride is one of the best roller coasters to exist in all of the Disney parks. You blast off and zoom around loops and curves at high speeds and with a killer soundtrack to go along with the ride, you will be smiling ear to ear by the time your ride comes to a stop. You'll be zooming through the highways of Los Angeles in order to make their concert on time, and let me tell you it's a whole lot more fun than the real thing. Fly through loops twists and turns in this incredible indoor roller coaster. This ride does have the biggest height requirement of any ride at Disney World
Height Requirement; 48 in or taller to ride

Fastpass reservation highly recommended
# 1 – Rise of the Resistance – Best Ride at Hollywood Studios
This ride is seriously a one of a kind experience. You go on a mission that will take you to the dark side and back again. The sets are incredible, the ride itself is a ton of fun, and the cast members are truly into their role. This ride does use a Virtual Queue and books up immediately at 7am and 1pm. You can learn more about how to get a rise of the resistance boarding group here.
It's a Jungle Out There! A Guide to The Best Rides at Animal Kingdom
Hollywood Studios FastPass Guide: A Quick & Easy Way to Maximize Fun!
A world of adventure! The Best Rides at Epcot!
Latest posts by Mama Munchkin
(see all)