Hollywood Studios might not get the attention some of the other Disney World parks do, but it actually contains some of the most thrilling and amusing rides for the whole family. Not to mention they have just added the incredible Toy Story Land and Star Wars: Galaxy's Edge is also opening sometime in 2019. We cannot forget to mention that among their rides are some pretty awesome shows as well, that will really complete your Disney World experience, and give anyone who isn't a big fan of rides a little break. Let's take a look at the Best Rides at Hollywood Studios
The Best Rides at Hollywood Studios – [Top 7 Choices]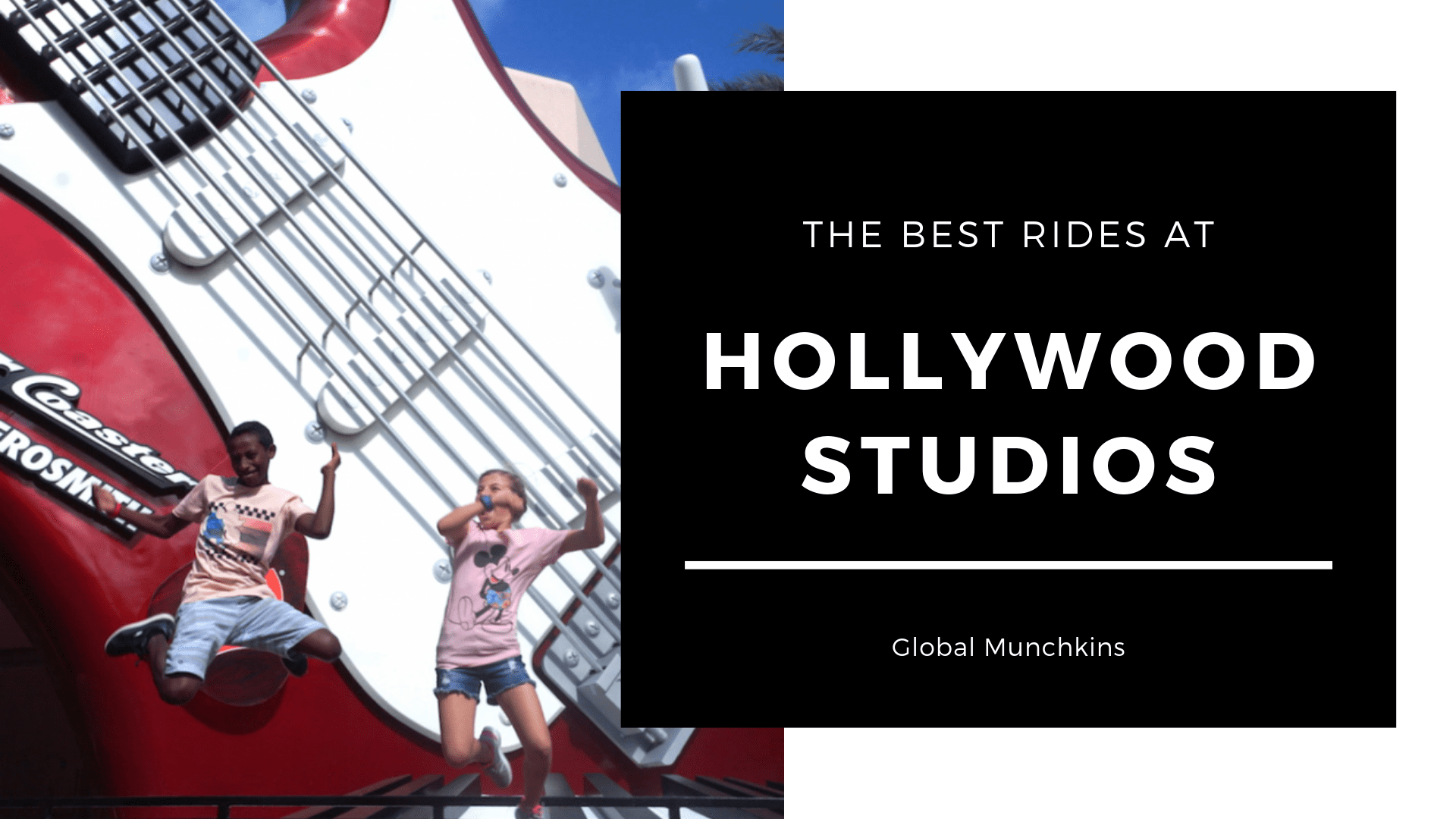 Best Rides at Hollywood Studios for Thrill Seekers
Rock N Roller Coaster Starring Aerosmith


This ride is one of the best roller coasters to exist in all of the Disney parks. You blast off and zoom around loops and curves at high speeds and with a killer soundtrack to go along with the ride, you will be smiling ear to ear by the time your ride comes to a stop. You'll be zooming through the highways of Los Angeles in order to make their concert on time, and let me tell you it's a whole lot more fun than the real thing. Fly through loops twists and turns in this incredible indoor roller coaster. This ride does have the biggest height requirement of any ride at Disney World

Height Requirement; 48 in or taller to ride

Fastpass reservation highly recommended
The Twilight Zone Tower of Terror


Tower Of Terror is the true gem of Hollywood Studios, and this is now the only location in the states where you can find this ride as Disney's California Adventure has traded it out for Guardian's of the Galaxy. Climb aboard the hotel's haunted elevator to experience a trip to the twilight zone. You'll wind through the creepy 13th floor first and then the real thrills come! We just hope you will all make it back safely, leaving no one behind to become a permanent resident of the twilight zone.

Height Requirement; 40 in or taller to ride

Fastpass highly recommended
Best Rides at Hollywood Studios for some 3-D Fun
Star Tours


Star Tours will take you on a motion-simulated flight through space to see all your favorite Star Wars destinations and characters. The ride has been recently renovated to include more stories from the latest Star Wars movies and they have added a little bit more interaction. There's no better way to explore a galaxy far far away!

Height Requirement; Must be 40 in or taller to ride

Fastpass only recommended if this is a must do for your group
Also check out the Star Wars Jedi Training for the little ones as they battle Darth vader & Darth Maul. You do have to line up quite early for this experience.
Toy Story Midway Mania


Toy Story lane might be new, but Midway Mania has been one of the best rides in Hollywood Studios for years. It's hard to find a ride that will truly make everyone in your whole group happy, but Toy Story Midway Mania really has something for everybody. It's completely family friendly and inspires a little bit of fun competition as well. You'll sit in a little car and go through a series of 3D carnival games all based on the Toy Story films.

No height restrictions

Fastpass highly recommended
Best Rides at Hollywood Studios for the whole Family
Slinky Dog Dash

We just have to start out with the main attraction in the brand new Toy Story Land. The whole land is absolutely adorable, but we love this addition of a kid's rollercoaster to the theme park. Hop in Slinky Dog and wind and twist through this outdoor coaster.

Height Requirement; Must be 38 in or taller

Fastpass not necessary
Alien Swirling Saucers

Blast off on an interstellar adventure! The cute little aliens from Toy Story have powered up their flying saucers and they're ready to spin you on a wild ride into space! Hold on for some wild fun as your toy rocket takes off, all while electronic space music provides an intergalactic soundtrack.

And if you're really lucky, you might just get "chosen" by the claw. Oooooo!

Fantasmic!


The final adventure to check out in Hollywood Studios is Fantasmic- Okay, we know this is supposed to be a list of the best Hollywood Studio rides but your trip to Hollywood Studios just wouldn't be complete without seeing Fantasmic. From child friendly to thrilling action, you can find just about any kind of show you're looking for here! We don't want to spoil too much, but you'll enjoy an incredible experience as you jump into Mickey's Imagination. The theater is absolutely incredible and make sure to get a Fastpass and get there early for a good seat.
*Pro Tip – The best seats are given to those with a Fantasmic Dining Package – You can book those at Disneyworld.com
It's a Jungle Out There! A Guide to The Best Rides at Animal Kingdom
Hollywood Studios FastPass Guide: A Quick & Easy Way to Maximize Fun!