Finding the perfect swimsuits for mom bodies has to be one of the toughest tasks us women face. Between saggy boobs and a few extra pounds around our waist (#KeepinItReal) it's not easy to find something that looks flattering while being comfortable enough to chase toddlers in. Not to worry though, I have scoured the web, spent hours trying on suits, even shed a few tears, but it was all worthwhile because I came up with the ultimate list of mom bathing suits and you are going to LOVE it!
The BEST Swimsuits for Mom [styles for every shape]
Whether you are headed for a tropical getaway or to the beach with the kids I have the perfect swimsuits for mom bods below. Don't forget to check out my tips at the bottom of the post to ensure you get the perfect suit every time!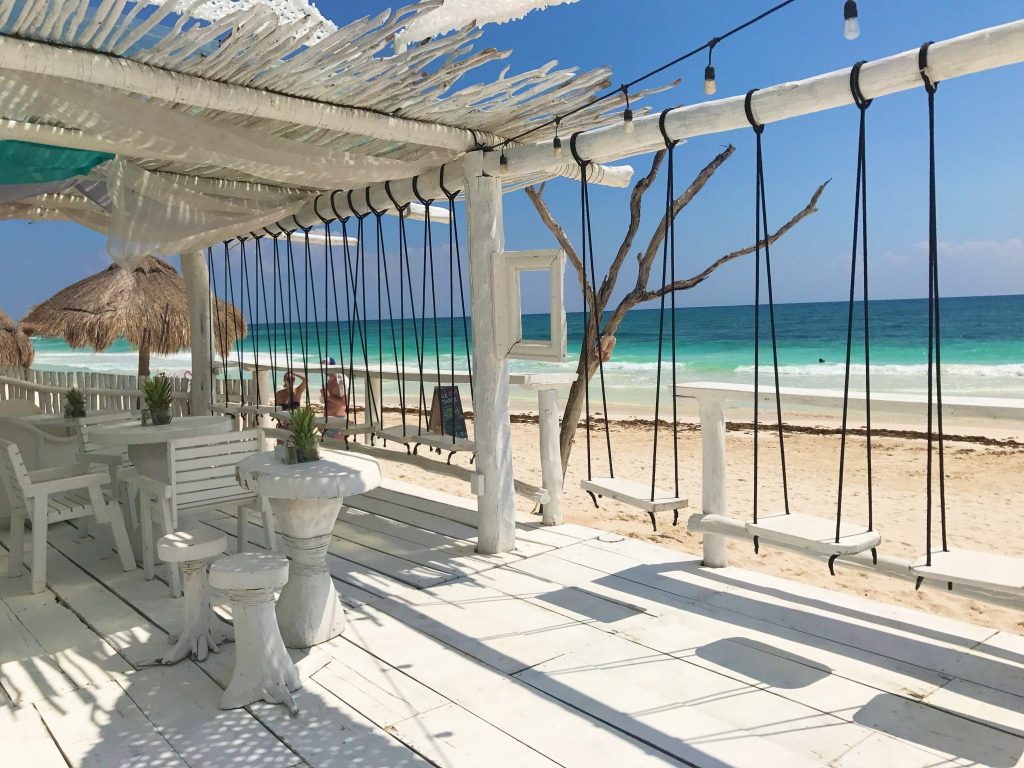 These are the Bathing Suits I am Currently OBSESSING Over
It seems like we are always jet-setting somewhere warm & tropical so I am constantly on the lookout for swimsuits that are cute, fit well, and ones that I will actually feel comfortable in (that is KEY). Here are the swimsuits that are on my current wish list. CLICK TO SCROLL THE STYLES


Swimsuits for ALL Moms (these look good on EVERYONE)
Flattering lines and colors, high-quality materials, shape-forming designs- these swimsuits are a win no matter what your body type. CLICK TO SCROLL THE STYLES


Swimsuits for Mom [Under $50]
I am totally willing to spend more for a suit that looks and feels great. But, with these picks, you don't need to. Every one of these swimsuits rings in at $50 or below. CLICK TO SCROLL THE STYLES


Swimsuit Tops (swimsuits for large busts)
Whether you are naturally blessed with a large bust or you are blessed by the nursing fairy here are suits that will keep your gals in the right place + support you so that you feel comfortable AND LOOK AMAZING in your bathing suit. CLICK TO SCROLL THE STYLES


Swimsuit Tops (swimsuits for small busts)
If you have a small bust consider an underwire. "It gives shape to small busts," says Suze Yalof Schwartz. This is also a great place to add extras like ruffles, beads, embroidery. It adds bulk and is visually more appealing. Make sure to steer clear of athletic styles like a bandeau as they will flatten you out. CLICK TO SCROLL THE STYLES


Swim Skirts & Swim Shorts (to cover your bum)
If you are like me, you might prefer a swimsuit that provides coverage for your rear. These swim skirts and swim shorts do just that. *TIP- to lessen the focus down there try a flattering top in a lighter color or a fun pattern. It will help to draw attention away from your bottom. CLICK TO SCROLL THE STYLES


Beach Cover-Ups
I LOVE a good beach cover-up. I always make sure to pack one for the girls and me. In fact, the truth is I am probably in my cover-up more than I am in my suit. Especially, if we are hanging out at the beach or at a resort. Here are a few beach cover-ups that I love. CLICK TO SCROLL THE STYLES


Maternity Swimwear
Have a bump to sport this summer, then these swimsuits are just for you mama. I just happen to be six months pregnant and plan to be in the pool all summer so I scoured the web for all the BEST maternity swimsuits just for us. Click the images for current prices.


5 Tips for Finding the BEST Swimsuits for Mom Bodies
1 Have a POSITIVE Attitude- Truth is you are your worst critic so before shopping give yourself a pep talk (YES! I am serious). Remind yourself that your kids and your husband love you just as you are. And, that body of yours… that gave you the beautiful babies that you are about to go and splash around the pool in.
2 Know Your Sizes- If you are ordering online pay attention to the sizing guidelines and take the time to actually measure yourself. And, if you prefer you can also order a few sizes and return the ones that don't fit. That's what I usually do. Just make sure you read the return policies thoroughly and that you return them on time.
3 Keep an Open Mind- I was stuck thinking that a tankini was the only possible choice for me after having kids. However, my friend urged me to try things that I would never have chosen myself. Turns out I loved them even more. So, be open to suggestions from friends, blogs, magazines. You never know what you might have passed up until you try it on.
4 Don't Try On Suits When You Are Bloated (or have PMS)- truth! The bloat game is real and there is no need to make this any harder on yourself. Make sure not to eat anything that makes you bloat and schedule your try on sesh outside the week that you are suffering from PMS.
5 SMILE!- It really is true that everyone looks a million times prettier when they have a smile on their face. So, brush those pearly whites and make sure you wear a smile when you look in the mirror.
Happy Swimsuit Shopping Mamas!!!
Pin it for later-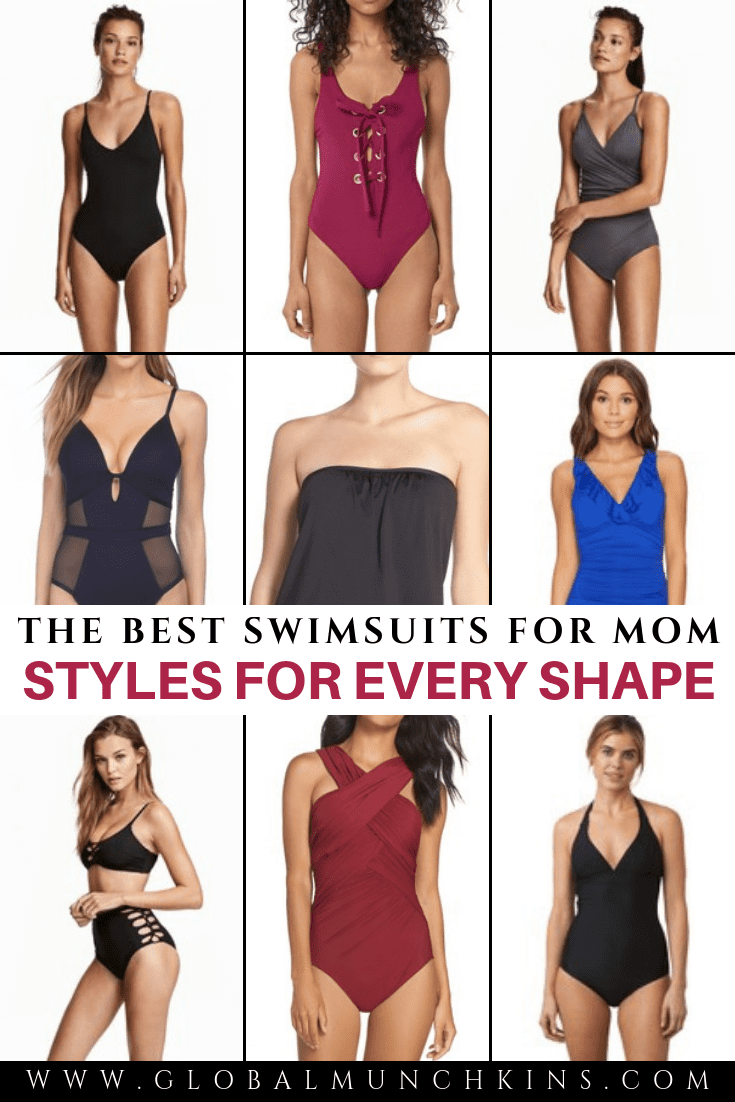 Do you have any tips for finding the right swimsuit for moms? Tell us your secrets in the comments below or join us on Facebook.
Latest posts by Mama Munchkin
(see all)