Like many of you, last week was incredibly painful, beautiful, heartbreaking, and inspirational all at once. Being the mother of two beautiful Black children my emotions seemed to fluctuate by the minute and while I am not new to the hard work of becoming an anti-racist; I am definitely still a student (I've learned it is a lifelong commitment).
As I took the time to pause and listen last week, I realized several ways I have been failing to show up and serve specifically when it comes to my business so I wanted to share a few changes I will be making moving forward. Please note these changes are just a start as I am still processing and trying to figure out ways in which I can do better. If you have any suggestions please feel free to email them to me at amberm@globalmunchkins.com.
Changes I am Making in my Business Life:
Amplify Black voices in the travel community space- I have become friends with so many amazing Black creators who have beautiful stories and thoughts to share and I am excited to introduce you to them.
Speak more openly about destinations where we feel most comfortable and accepted when we travel as a multi-racial family. We have run into certain uncomfortable situations and have chosen not to speak about them in the past. Moving forward I would like to share this information along with the places where acceptance and inclusivity are alive and well.
Research the brands I partner with more closely and hold them accountable- I want to make sure that the brands I promote align with my values when it comes to where they invest their dollars, who they are hiring, how they are showing up on social media etc…
Feature & Support Black-Owned Businesses- Statistics show that 80% of African American small business owners said that lack of capital was the most challenging aspect of running their business. And, according to ProjectDiane, only 0.2% of all venture capital funding was allocated toward startups founded by Black women in 2016, while just 34 Black women business owners received more than a million dollars of funding in the last year. This means Black business owners need our help. So, I am committed to seeking out amazing Black-owned companies to purchase from myself and to share with you guys on my platforms (which I will be doing at no cost to the business owner).
Private Mentorship- I would love to offer my knowledge and expertise in the entrepreneurial space to new Black creators. I have 16 years of marketing and small business ownership under my belt including 4 successful start-ups and a company that I sold to a publicly-traded company on my resume and I have learned a lot about branding, pitching, managing relationships, business finance, contracts and more along the way. I would love to be able to share my exact methods to help someone reach their business goals. I am committing to offering 6-month mentorships at no cost to three creators. If you are interested in receiving mentorship please email me at amberm@globalmunchkins.com.
Anti-Racism Resources
My commitment to action is not just in the form of my business but also in the way I move forward in my daily life. This action can take different forms, including (but not limited to) protesting, educating, listening, consciously shopping, mentoring, and, of course, donating. Some of the things on this list I have already done and others are things I plan to do. I wanted to share them here with you in case you were looking for ways to do the same.
VOTE
I am starting here because this is where we can enact real change and it starts on our local level. If you are not already registered please do so here- Register To Vote.
Then get involved on a local, state, and federal level.
Donate:
Below is a list of amazing non-profits that help support the Black community, police reform, gun control, and more. While I have personally checked each of these non-profits out myself I always suggest looking them up before donating on Charity Navigator for better transparency.
EDUCATE
Here are a few resources we have found to be helpful in starting the important conversations about race with your children.
Support Black-Owned Businesses
As I mentioned above Black-entrepreneurs on average have a harder time receiving funding. In order to do our part in helping these amazing entrepreneurs thrive, we can choose to prioritize purchasing from Black-owned companies. Here is a list of some of my favorites. Please message me if you have more to add.
Curated Black-Owned Products (these businesses themselves are Black-owned too)

GOODEE– a shop full of goods also from Black artists and businesses
Post21– a collection of goods from Black-owned brands curated by a mother/ daughter duo
Galerie LA– sustainably made attire
Books

Just Like Me- a book subscription box for kids featuring Black characters.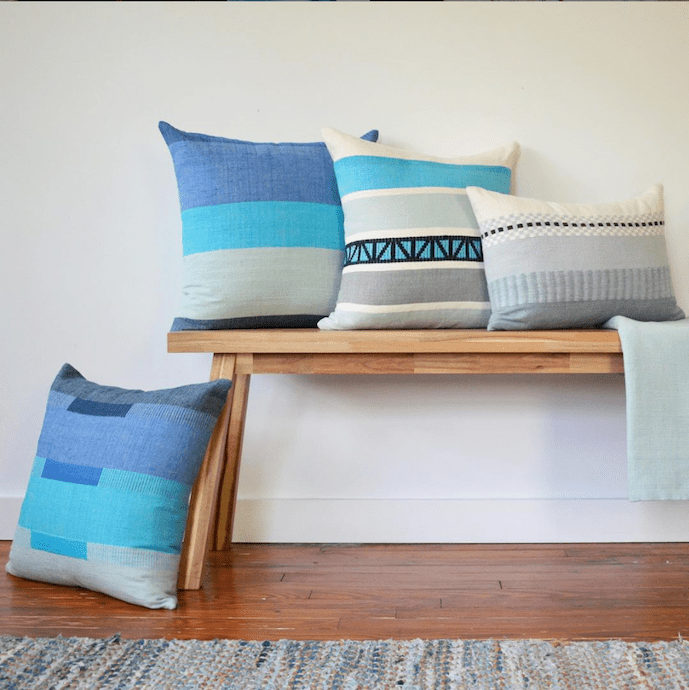 Support Brands That Are Showing Support
I have been putting together a list of businesses that have voiced their support in the Black Lives Matter movement. Below are the ones I have found. I will be adding to this list as I come across more.
Old Navy

Etsy

Honest Beauty

Spanx

Fabletics

Billie

Peloton

Sunday Riley

Miyokos

Purple Carrot

Partake Foods

HU Kitchen

Daiya Foods

AirBNB

Amazon

Apple

Away

Coca-Cola

Facebook

Glossier

Uber

YouTube

FabFitFun

GroveCollaborative

Ulta

Nike

Fila

DevaCurl

Bliss

TOMS

SHEIN

Lululemon

Equilibria CBD

Everyone Products (I think this is apart of EO that Taylor mentioned as well)

Milk Makeup

EO Essential Oils

Cocokind

LUSH

Starbucks

Sephora

Disney

Ben & Jerry's
Watch
One of the best ways of gaining understanding is through the arts. I find that watching films, tv shows, and documentaries allow me to gain a better understanding and empathy for what others might be experiencing.
Movies

Just Mercy

The Hate You Give

Selma

If Beale Street Could Talk

TV Series

Netflix's When They See Us

OWN's Queen Sugar

Dear White People (on Netflix)

Documentaries

Netflix's 13th by Ava DuVernay

The Kalief Browder Story (on Netflix)

TED Talks
Read
I have read the following books and believe they are a great place to start.
White Fragility

So You Want To Talk About Race

How To Be An Anti-Racist

Me & White Supremacy

The Hate You Give
Listen
Below are several podcasts I just came across and plan to listen to starting today actually.
Intersectionality Matters! from The African American Policy Forum. Hosted by Kimberlé Crenshaw, a leading critical race theorist who coined the term "intersectionality," this podcast brings the academic term to life. Each episode brings together lively political organizers, journalists, and writers.
Throughline from NPR Every week at Throughline, our pals Rund Abdelfatah and Ramtin Arablouei "go back in time to understand the present." To understand the history of systemic racism in America, NPR recommends "American Police," "Mass Incarceration" and "Milliken v. Bradley."
Again, this is a working list as is my learning and understanding. This is an article I plan to update often and I am very open to your suggestions and additions.
Sending you all lots of love,