I am often approached by companies who want to share their new product with my audience and most times I turn them down. However, when something as exceptional as this Global Guardian Project lands in my inbox I have no choice but to share it!
This monthly subscription is the most innovative and inspirational material I have come across to help raise culturally aware, global minded little humans who want to get out there and save our planet. If that sounds like the type of child you are hoping to raise than keep reading… (hint- those who read all the way through receive something special!)
The Global Guardian Project is a monthly subscription service that helps parents educate their children on how to respect and protect their planet. Each month parents receive resources and tools including: DIY projects, interviews, reviews and recommendations from people and organizations who are serious about change. With all the information and resources at their fingertips parents can feel confident about educating their children about an important topic that impacts us all! And, the best part– kids absolutely LOVE the format. Its a delicate balance of inspiration + action! Check out what other parents are saying here.
As Rebecca Peragine, the project founder states:
"Global Guardian Project is a monthly subscription e-magazine full of educational resources for parents and kids about the big, beautiful earth and how to care for it. Each month we create a Learning Capsule that focuses on one country, highlighting culture, natural environment and endangered species and how Global Guardians can help. Each Learning Capsule will include art projects, podcasts, kid friendly regional recipes, how-to articles, interviews, printable art, a global inspired book club, mindfulness practices and environmental challenges.
Global Guardian Project is made for parents, educators and activists who share a common goal. We want to raise our children to become guardians of our planet, to be inspired and empowered to care for the Earth in a way we adults haven't. It's Global Guardian Project's mission to create learning tools to empower families starting in the home. To help educate children on how to care for the earth. To inspire the entire family to make simple, daily changes that will become positive habits. And to challenge them to become free thinkers and little change makers.
It is imperative that we, as adults, invest in our family's future by educating and inspiring our children to care for our environment, and in turn, becoming future global contributors who will help care for the Earth. Global Guardian Project will give you the tools to get you started. Each month we will build on what you learn, helping you to make permanent, sustainable positive change in the home. Those changes will fill your home, flow into the community, then throughout the Earth."
I mean seriously… what better way to spend time with your child than working together on a project like this! Dreamy, right?
Here are some sample pages: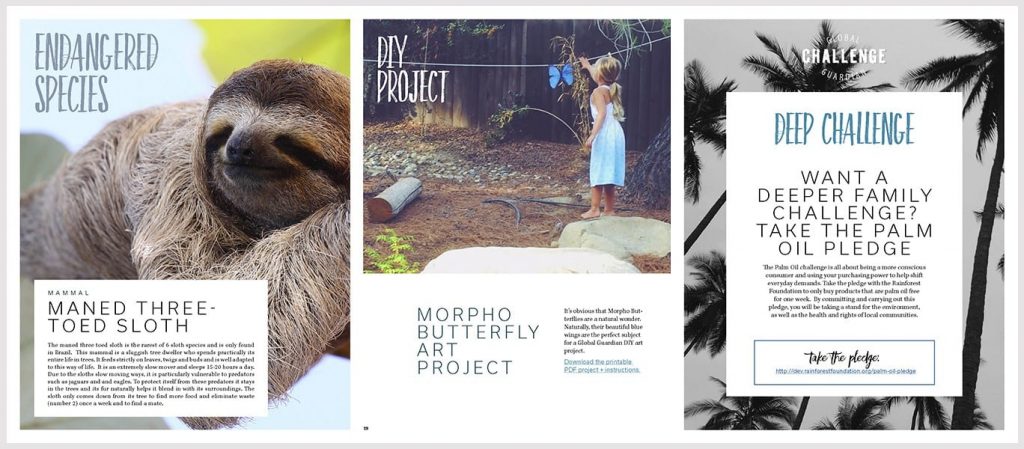 Try it FREE!!!
Download "Oceans" a sample packet by
clicking here
What are measures you are taking to raise a Global Guardian?